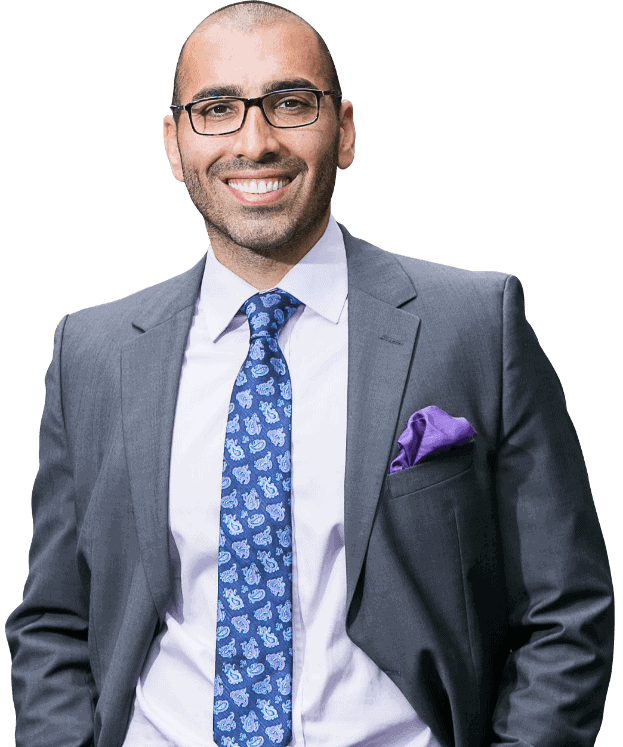 Business interruption Insurance attorneys
Has your claim been denied? Get the money your business is owed today.

Request a FREE Consultation
LAWYER THAT HANDLES BUSINESS INTERRUPTION INSURANCE CLAIMS
Are you looking to open a business interruption claim for your company? Business interruption insurance was created for the sole purpose of compensating the insured for the income that was lost during the time period of interruption resulting from disaster.
The two types of business interruption insurance coverage policies are:
Extended business interruption coverage pays for the income that is lost after the property is repaired but before the income returns to the pre-loss level.
Contingent business interruption provides the insured with coverage for loss to the property of suppliers or consumers of its products or services. 
Extended interruption and contingent interruption insurance policies are extensions beyond a basic business interruption insurance policy. Overall, business interruption insurance is intended to allow a business to return to normal operation after a disaster as though the disaster never occurred. While you cannot purchase business interruption insurance as a stand-alone purchase, you can add it as an addition to your property insurance policy.
There are several supporting documents that you will need before you file your business interruption claim. These documents include business revenue reports, number of employees and more. Call our firm today to learn more and to get started.
BUSINESS OWNERS DURING THE CORONA VIRUS (COVID-19) PANDEMIC ARE RECEIVING MILLIONS FROM THEIR INSURANCE COMPANIES. SEE IF YOU QUALIFY TODAY.
what
we do

for our clients
Recent accident settlement
$1.1 million
slip and fall settlement
$1.4 million
motorcycle accident in Sacramento
$2 million
car accident
with concussion
$1.75 million
bicycle accident in Salinas
where the police report stated our client is 100% at fault $1.75 million
ATTORNEYS FOR
BUSINESS INTERRUPTION INSURANCE
Local mom and pop businesses are hiring the Business Interruption Insurance Attorneys to secure millions of dollars from insurance company payouts. There may be limited insurance proceeds to collect on. Act now!

Request a FREE Consultation

DEDICATED ATTORNEYS

. TRUSTWORTHY LAWYERS.
Aside from a familiarity with the legal process, an attorney can give you a fair estimate of what your claim is worth.
There are a number of factors that determine the value of your injuries in an accident case. Although there are settlement calculators that provide an estimate on your claim, they're usually not accurate.
On the other hand, a personal injury lawyer can look at your case from every angle and know what you should expect for your claim. They know exactly what elements to factor in, including lost wages, medical bills, and pain and suffering.
Trying to guess what your claim is worth and handle the settlement yourself will likely result in unfair compensation for your injuries. You may end up losing thousands that you could've received had you worked with an attorney.
OUR INJURY LAWYERS RECEIVE NOTHING

IF YOU DON'T WIN!
Your injury may have put you in a very delicate financial situation. The thought of paying attorney fees on top of medical bills may sound impossible.
Our San Diego law firm understand this and work on a contingency fee basis. This means they collect no fees from you until you receive a settlement in your case.
Not only does this allow you to get legal representation right away, it means your attorney is motivated to get the best settlement possible. Even if your case must go to trial, they'll be ready to use their experience to fight for your rights the best way they know how.
Most attorneys also provide a free initial consultation so they can evaluate your situation. They'll go over their payment structure with you prior to starting your case so you'll know exactly what they'll receive once your case gets settled.
I recently had a case where a large insurance firm denied my claim despite their insured admitting guilt. After contacting Chris, he walked me through the steps I should take which included filing a small claims case. Chris's quick advice on matters as simple as court room etiquette, posture and deference, I believe made a difference in my case and as a result I won the case. He's a consummate professional and I will continue to use him for legal consul.
I got in a pretty bad car accident in July of 2015. I was rear ended so bad that my car was labeled as a total loss. I looked around for a good attorney for a few weeks. After reading reviews, and talking to friends, the name Chris Mova with Mova Law Group came up the most. So, I decided to call him to see if I wanted to hire him. Chris personally talked to me on the phone, explained what my options were and asked me if I wished to meet him face-to-face at his office. I met him at his office a few days later and I decided to hire him. Chris fought hard with the insurance company, they weren't being reasonable in the beginning. It wasn't until he showed them a copy of the lawsuit he planned on filing that they finally decided to pay for my injury. He is as aggressive of a lawyer as I have seen (based on his letters to the insurance company), but yet so friendly and nice with me.
Listen up people! By far the best experience I've had with an attorney. Chris and his team really care about your well being to get you medical attention. I had a serious car accident in August 2018. The other party had no insurance or license. Therefore, because I did have uninsured motorist insurance, Mova Law Group was able to leverage my uninsured motorist funds to pay his costs, my medical attention costs and a settlement check to cover additionally expenses which turned out to be 2 times what I thought and I received that check within 7 months. Thank you Mova Law Group.
I was hit by an uninsured driver and didn't know what to do next. I found Chris online and the rest was such a relief. Paola is also assisting me by handling all of my medical appointments and keeping my case in order. We haven't settled yet, but we will soon!