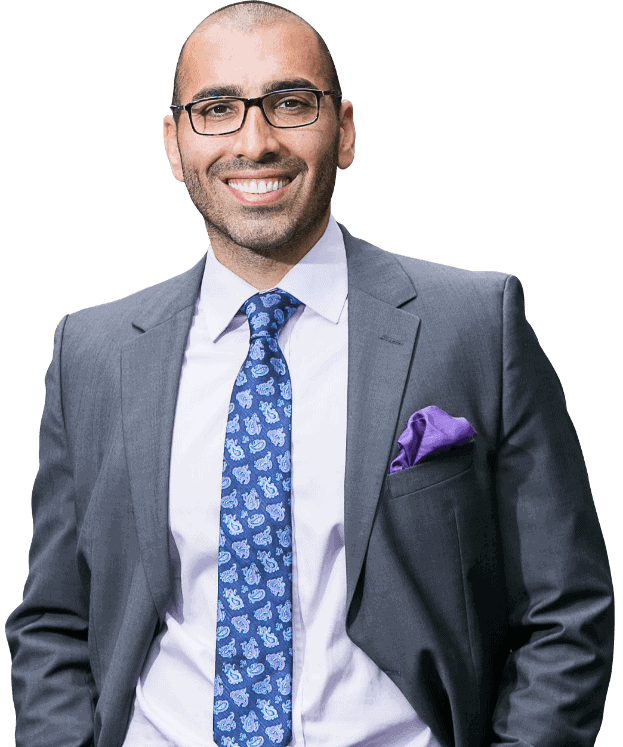 Pay nothing unless you win Million dollar results Free consultation
Golden Hill Personal Injury Lawyer | Accident Attorneys

Request a FREE Consultation
SERVING THE NEIGHBORHOOD OF GOLDEN HILL
When you're injured as a result of negligence on the part of someone else, you have certain rights. Unfortunately, many personal injury victims get taken advantage of by either the other party or insurance companies.
A serious injury could put the well-being of you and your family at risk. Depending on the severity of your injuries, you could get buried in medical bills and lose the ability to work. Sometimes, a devastating injury can affect the rest of an individual's life.
This is why hiring an experienced personal injury lawyer is crucial. You need someone who understands the legal process and can protect your rights.
After an injury, you may feel like you can handle the process yourself. Or, that your injury isn't severe enough to seek legal representation.
Some of our auto accident cases involve:
Drunk Driving | Rear-end Crashes | Uber Accidents | Wrongful Death | Motorcycle Accidents | Pedestrian Accidents | Bicycle Accidents
what
we do

for our clients
Recent accident settlement
$1.1 million
slip and fall settlement
$1.4 million
motorcycle accident in Sacramento
$2 million
car accident
with concussion
$1.75 million
bicycle accident in Salinas
where the police report stated our client is 100% at fault $1.75 million
GOLDEN HILL

PERSONAL INJURY LAWYER
Are you searching for a local personal injury attorney in San Diego? If so, then you've come to the right place! We're the best for the following reasons:
You pay nothing unless we settle your case.
We've received over 35 (5) star reviews on Google.
We're always available to speak. Our company telephone is available for new client calls 24 hours a day, 7 days a week.
We are based out of San Diego with offices near you.
Our consultations are 100% free of charge.
Our office is located at 3262 Rosecrans St, San Diego, CA 92110
Give us a call by dialing 858-762-9811 to schedule a free consultation.
San Diego

Neighborhoods We Service
NORTH PARK
SOUTH PARK
RANCHO PENASQUITOS
UNIVERSITY HEIGHTS
UNIVERSITY CITY
LITTLE ITALY
SCRIPPS RANCH
KENSINGTON
MISSION HILLS
GOLDEN HILL
NORMAL HEIGHTS
HILL CREST
ROLANDO VILLAGE
BARRIO LOGAN
CARAMEL VALLEY
DEL MAR MESA
MISSION VALLEY
PACIFIC HIGHLANDS RANCH
REASONS WHY YOU SHOULD USE A SAN DIEGO
PERSONAL INJURY ATTORNEY
Insurance companies often advertise that they have your best intentions in mind. However, when it comes to an injury claim, they want to spend as little as possible.
When you're injured in a car accident or slip and fall, the guilty party's insurance company doesn't want you to hire an attorney. They want to settle with you for a dollar amount far lower than you deserve.
They sometimes resort to threatening and manipulative strategies to get you to agree to their terms. Many injury victims are already in a vulnerable state and submit to these strategies.
A San Diego personal injury attorney understands the tactics of insurance companies and can protect your rights. They also understand the insurance laws that may have a direct impact on your case.
WE UNDERSTAND THE VALUE OF YOUR CLAIM
Aside from a familiarity with the legal process, an attorney can give you a fair estimate of what your claim is worth.
There are a number of factors that determine the value of your injuries in an accident case. Although there are settlement calculators that provide an estimate on your claim, they're usually not accurate.
On the other hand, a personal injury lawyer can look at your case from every angle and know what you should expect for your claim. They know exactly what elements to factor in, including lost wages, medical bills, and pain and suffering.
Trying to guess what your claim is worth and handle the settlement yourself will likely result in unfair compensation for your injuries. You may end up losing thousands that you could've received had you worked with an attorney.
WE WORK ON A CONTINGENCY FEE BASIS
Your injury may have put you in a very delicate financial situation. The thought of paying attorney fees on top of medical bills may sound impossible.
Our San Diego law firm understand this and work on a contingency fee basis. This means they collect no fees from you until you receive a settlement in your case.
Not only does this allow you to get legal representation right away, it means your attorney is motivated to get the best settlement possible. Even if your case must go to trial, they'll be ready to use their experience to fight for your rights the best way they know how.
Most attorneys also provide a free initial consultation so they can evaluate your situation. They'll go over their payment structure with you prior to starting your case so you'll know exactly what they'll receive once your case gets settled.
VOTED THE BEST

IN CLASS OF 2019
As we enter a new quarter in 2019, our firm would like to remind the locals of San Diego that we will always be here for you. No question relating to an auto accident is too small.
If you ever have any questions related to Personal Injury law or maybe you'd like to ask us for our opinion on a recent crash, just call (858)762-9811 and ask for Chris.
Our goal moving into the next quarter of 2018 is simple. Provide as much value to the County of San Diego as possible. We will have several car crash education seminars in Downtown, Chula Vista, Vista, El Cajon, Santee, Del Mar, and other surrounding cities.
Whether you have been involved in a minor fender bender or suffered serious bodily injuries from a major crash, we will treat your case as if it was our own.
Our firm is results driven and 100% dedicated to providing the highest quality of customer service. While other corporate firms will simply treat you as if you were just another number, our lawyers personally speak to you 1 on 1.
We're the best attorneys in San Diego for a reason and our 5-star reviews are an immediate result of our positive actions. Our services are always free of charge if we cannot get you paid for your injuries.
Call now to schedule your free consultation today (858)762-9811 or visit us at 3262 Rosecrans St San Diego, CA 92110.
I recently had a case where a large insurance firm denied my claim despite their insured admitting guilt. After contacting Chris, he walked me through the steps I should take which included filing a small claims case. Chris's quick advice on matters as simple as court room etiquette, posture and deference, I believe made a difference in my case and as a result I won the case. He's a consummate professional and I will continue to use him for legal consul.
I got in a pretty bad car accident in July of 2015. I was rear ended so bad that my car was labeled as a total loss. I looked around for a good attorney for a few weeks. After reading reviews, and talking to friends, the name Chris Mova with Mova Law Group came up the most. So, I decided to call him to see if I wanted to hire him. Chris personally talked to me on the phone, explained what my options were and asked me if I wished to meet him face-to-face at his office. I met him at his office a few days later and I decided to hire him. Chris fought hard with the insurance company, they weren't being reasonable in the beginning. It wasn't until he showed them a copy of the lawsuit he planned on filing that they finally decided to pay for my injury. He is as aggressive of a lawyer as I have seen (based on his letters to the insurance company), but yet so friendly and nice with me.
Listen up people! By far the best experience I've had with an attorney. Chris and his team really care about your well being to get you medical attention. I had a serious car accident in August 2018. The other party had no insurance or license. Therefore, because I did have uninsured motorist insurance, Mova Law Group was able to leverage my uninsured motorist funds to pay his costs, my medical attention costs and a settlement check to cover additionally expenses which turned out to be 2 times what I thought and I received that check within 7 months. Thank you Mova Law Group.
I was hit by an uninsured driver and didn't know what to do next. I found Chris online and the rest was such a relief. Paola is also assisting me by handling all of my medical appointments and keeping my case in order. We haven't settled yet, but we will soon!