Grocery Store Injury Lawyer
Receive The Highest Compensation For Your Grocery Store Accident Case

Request a Free Legal Consultation
GROCERY STORE INJURY ATTORNEYS IN SAN DIEGO
If you or a loved one experienced an accident causing injury anywhere on a grocery store's premises due to store negligence, you could receive compensation for your personal injury claim. The accident lawyers at Mova Law Group can handle your case while you work on recovering.
Shopping for your groceries is a menial task that has to get done for the majority of us living in the San Diego area. We do not expect a life-altering accident to happen to us while we're running an errand. We want to get in, get the products we need, and get out.
Sadly, these incidents can happen from time to time, and it's incredibly upsetting to know that they occurred through no fault of your own. No one wants to blame the store employee or manager. Still, these retailers have ample insurance policies to handle accidents such as these.
Any time an insurance company gets involved in a personal injury case, getting the settlement you deserve will be an uphill battle. So, call on our San Diego and area law offices, and we will fight on your behalf. Our personal injury lawyers will aggressively seek compensation for you until you are satisfied! Call us at one of our San Diego or area law offices for a free consultation for your grocery store accident case. You can reach us through this website or 24/7 via (858) 900-9911.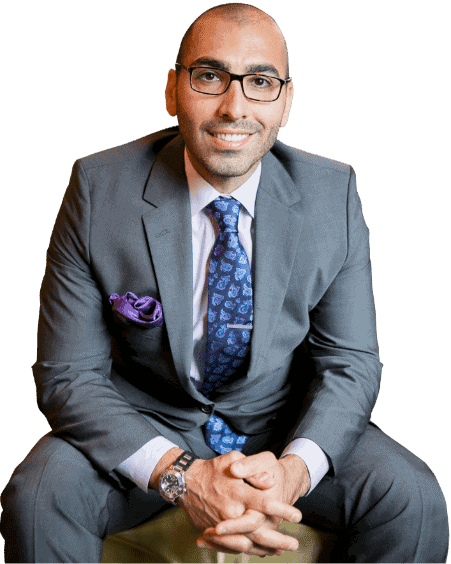 WHAT WE DO FOR OUR CLIENTS
Maximum Compensation In Injury Law

Medical Bills Paid

Access To The Top Medical Professionals

We Come To You In The Comfort Of Your Home

Winning Track Record
Transparent Legal Process

Property Damage Compensation

Recovery Of Lost Wages

Review Your Personal Injury Case

Award-Winning Customer Service

You Don't Pay Unless We Win Your Case




 

A SUPERMARKET ACCIDENT CAN HAPPEN WHEN YOU LEAST EXPECT IT.
No one expects to be injured while they are shopping. While mistakes happen, a store must ensure its customers are as safe as possible. These mistakes are not "harmless" and can cause severe injuries to someone.
The most common causes of injuries in supermarkets and grocery stores are:
Slip and fall accidents

– By far the most common cause, this incident occurs when a floor is wet or unstable, or blocked. This hazard may be due to the following:

A

wet floor

sign was not set up around a spilled liquid or rainwater from outside that someone failed to

clean up

.

Old

floor mats

at the door trip you when you enter, or a flooring tile comes loose—any uneven surfaces within the store.

You were attempting to maneuver past

obstructions

put there by the store that blocked your path. These could be displays or simply items left unshelved.

The cracked, crumbling, or uneven pavement on the sidewalks or

parking lot

on the store's premises.

Falling objects – These situations happen when a customer reaches for an item, and it falls onto them. In these cases, an item can hit you in the head or upper body, resulting in head, neck, or back pain. Proper shelving and routine upkeep should have prevented a falling object.

Parking Lot

Accidents –

Car accidents

on the store property may be considered the

store owner

's responsibility. These include rear-ending accidents and cars hitting a person

walking

. An experienced

personal injury lawyer

can tell you the possible value of your claim in a free

case evaluation

.

Damaged grocery carts – Improper upkeep and maintenance and a failure to remove the cart from use mean a customer can still injure themselves.

Faulty entrance and exit doors – With automatic doors in most supermarkets, accidents can happen, and doors can shut on someone or fail to open in time.

Tainted food – Food sold past its expiry date due to staff negligence.
There is no way of knowing what potentially dangerous conditions you will encounter. Still, you should be able to trust grocery store chains to keep you safe while you shop there.
What Do I Do if I Am Injured in a Grocery Store?
Falling in public or causing a loud incident can be a blow to our pride, and our first instinct may be to get up, brush ourselves off, and pretend like it never happened. We may not want to cause any trouble by reporting the event and may leave the building as quickly as possible. This move is not what you should do if an accident occurs.
Injuries from slip and fall accidents and other events can appear after a few days. Your adrenaline flowed when you got hurt, and you didn't notice anything. They may be more severe than they seemed at the time, and now you have to take time off work because your pain is so bad. It's already too late to seek compensation. This accident effect is why you need to speak up and take action when an injury happens at the store.
You must take action if you experience a fall injury or another type of accident.
Ask to speak to a

store manager

. Inform them of the fall, and then get the information of their insurance provider. You should also request video footage from security cameras if they have it.

File an

incident report

– Many stores already do this practice but ask for one to be done and make sure to keep a copy for your records.

Do NOT speak to

store employees

or managers, even if it's to say they are not to blame. You do not want to accept blame, apologize, or minimize the circumstances. These words can come back to haunt you when

insurance companies

try to deny your claim. Letting your

accident lawyer

handle your communication with others about your case would be best.

Get

medical attention

– A record of a doctor's visit can prove your injuries happened as a result of your fall. Follow their instructions in the letter to recover quickly and not exacerbate your injuries.

Collect evidence – This can include shoes or clothes worn when the accident happened, photos taken at the scene, and eyewitness

contact information

.
A California Accident Lawyer Can Get You Compensated for Your Injuries
Most slip and falls and other grocery store accidents result in soft tissue damage, such as bruises, cuts, muscle sprains, or joint pain. These may disappear in days, but the injuries may be more severe for some people.
All grocery store accidents are due to human error, but that doesn't mean you have to shop expecting the worst. It also doesn't mean that your losses are any less serious.
Medical expenses

– Treatment of fractured hips and legs, cracked pelvises,

head injuries

, and

spinal cord injuries

could create large

medical bills

. This is especially true if you require a more extended stay or rehabilitation.

Equipment and therapies necessary for injuries – You may require canes or wheelchairs.

Pain and suffering

Emotional distress

Loss of income

Loss of earning capability

Lowered quality of life
Speak with one of our experienced personal injury attorneys today for legal advice on your case. Our case evaluation is free! To keep from adding to your already long list of expenses, if we take on your case, we will do so for a contingency fee, meaning we only get paid once we win your case. You can reach the law firm of Mova Legal Group through the contact form on the website or 24/7 at (858)900-9911.
WHAT OUR EXPERIENCED GROCERY STORE INJURY ATTORNEYS WILL DO FOR YOU
We Will Ensure Your Personal Health Is Taken Care Of.

We Will Ensure Your Property Damage Is Reimbursed For Free.
We Will Connect You With Top Rated Doctors For Treatment.
Grocery store accidents come at a cost, but you shouldn't be fighting the insurance companies for something that was not your fault!
Accident Lawyers Experienced in Premises Liability Cases
California law requires that grocery stores keep their premises reasonably safe and free of hazards for those who visit the property. Floors should be kept clean and dry. Lighting should be appropriate for navigating the store. Security measures may need to be taken, too, depending on the store.

An expert accident lawyer could argue that it is not reasonable for someone to know that the floor was slippery if a sign or staff member did not warn them. If a parking lot is in disrepair, one could make the case that accidents were just a matter of time. If store safety is not within the realm of reason, even for a short period, an expert personal injury lawyer can argue for the retailer's liability due to their negligence. The store's insurance company will argue that you should have known the risk was there and your injuries are your fault.

Establishing liability means a few factors must be met: Your injuries must be caused by an act of the grocery store's negligence. This negligent act has violated their duty of care to you, the customer. Slip and fall injuries are evidence of this violation. This is where premises liability comes in.
Premises Liability Attorneys Can Get You Compensation
In these accident cases, you are not against the store staff or managers. You do not need to feel bad for them and not pursue your claim. This litigation will involve the store's insurance company, the much-bigger store chain, or the property owner. Sometimes, the store chain may only own part of the property and lease the space.
Property owners of business spaces have a responsibility to the public who enter the building. The owners (whoever those may be) can be held liable for your grocery store injuries if the following conditions are met:
The defendant has proof of ownership of the space.

You, the plaintiff, were allowed into the space. Since it is a store, you would be considered 'invited in.'

A negligent act happened on that property.
The store's insurance company will do everything possible to deny the claims. They will argue that distraction or ignorance caused your accident or that your injuries were pre-existing. You could be accused of faking your pain. This is when you need a premises liability attorney, as ours at Mova Law Group will stand up to these big corporations for you. We are equally comfortable conducting litigation at a settlement negotiation table as we are in a courtroom. We will only settle once you are satisfied with fair compensation.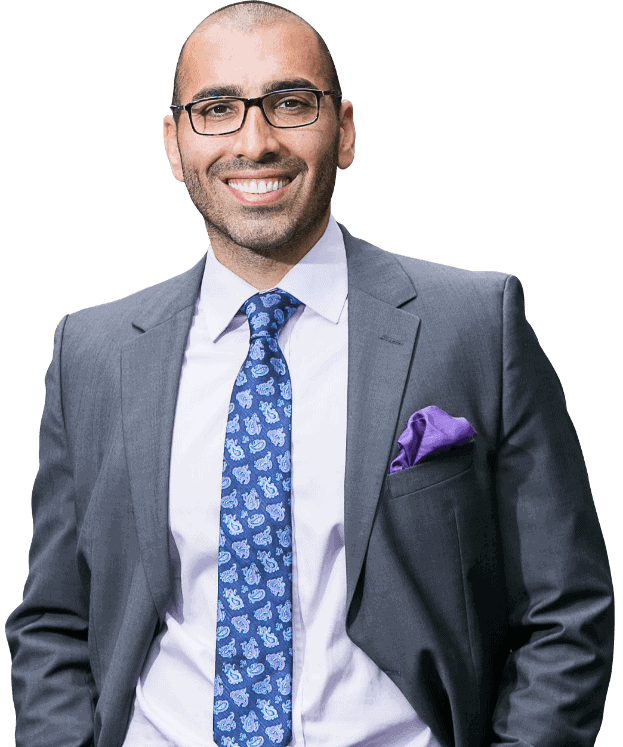 San Diego Grocery Store Lawyers Represent You
If you are injured in an accident while you are grocery shopping, you should not attempt to "brush it off." Your life can be affected by another's carelessness, and your income, physical health, and quality of life could suffer because of these actions. You want to avoid fighting your claim against big insurance companies alone.
Call Mova Law Group today to set up a free case evaluation with an experienced personal injury lawyer. We pride ourselves on our attorney-client relationships because we care about you, the client. We are on your side, and you will never be another number to us. You have our undivided attention when you call our 24/7 line or reach out via this website. We will get you the compensation you deserve for your grocery store accident injuries! Reach out today: (858) 900-9911.
Chris Mova is an award-winning grocery store injury lawyer in San Diego, California. His law firm of Mova Legal Group fights for you against the big insurance companies. Chris knows the value of listening to each client's unique experience, and his team of personal injury attorneys was hand-picked because they feel the same way. He is committed to getting you justice and fair treatment when you need it most. Learn more about Chris.