San Diego Medical Malpractice Lawyer
Receive The Highest Compensation For Your Medical Malpractice Case

Request a Free Legal Consultation
TOP-RANKING Medical Malpractice ATTORNEYS San Diego
We rely heavily on our healthcare providers to keep us well and free from pain. These professions have strict regulations for everyone's safety. However, working in a field that involves the human body is not without errors. Mistakes can happen, especially in high-stress settings. Errors made by those whose job is to care for us can cause lifelong consequences and even result in wrongful death.
If you or a loved one suffered as a result of the negligence of a medical health professional in southern California, you might be entitled to compensation. This is a challenging legal area, so contact the medical malpractice experts at Mova Law Group right away if you think you suffered unnecessarily. We will arrange a free consultation to review the evidence for your potential case and discuss your options. Reach out to us today through this website or by calling our 24/7 number, (858) 900-9911.
WHAT WE DO FOR OUR CLIENTS
Maximum Compensation In Injury Law

Medical Bills Paid

Access To The Top Medical Professionals

We Come To You In The Comfort Of Your Home

Winning Track Record
Transparent Legal Process

Property Damage Compensation

Recovery Of Lost Wages

Review Your Personal Injury Case

Award-Winning Customer Service

You Don't Pay Unless We Win Your Case




 

HAVE YOU SUFFERED FROM MEDICAL MALPRACTICE?
Medical errors and negligence occur in a variety of ways throughout healthcare settings. You may be aware of your injuries resulting from your medical care or perhaps feel something went wrong with your surgery. If you see a form of malpractice listed below that you might have experienced, contact our legal team at Mova Law Group for a review.
Some of the most common forms of medical malpractice are:
Diagnostic errors – Healthcare providers did not notice symptoms for what they were, diagnosed patients with an incorrect ailment, or delayed a diagnosis due to missed signs. These can result in improper treatment (including wrong surgeries) or a lack of urgency in treatment planning. These errors are particularly harmful when dealing with infection or cancer, as they can result in wrongful death.

Cancer misdiagnosis can lead a patient not to pursue an appropriately aggressive treatment plan or not seek treatment altogether. This mistake may compromise the patient's recovery (and longevity). Alternatively, a treatment that is too aggressive could occur, and the patient may be harmed unnecessarily (amputations, chemotherapy, radiation).
Septic shock can occur when an infection gets missed in diagnosis. Shock spreads quickly and shuts down body organs which can lead to death.

Treatment failures – Medical professionals' lack of attention harmed the patient. This may mean an overly early release from the hospital, diagnostic tests not performed, or failure to follow up with a patient by the provider.
Surgical errors – Injuries from surgeries are difficult to notice while you are recovering from the procedures. These include but are not limited to items left inside the patient's body, infections caused by the surgery, incorrect body parts operated on, and sometimes even the wrong limb removed.
Anesthesia errors – Doctors must give patients a disclaimer in advance about the risks involved in any surgery. Anesthesiologists must give the correct dosage of anesthetic for the surgery and monitor the patient continuously. The surveillance is to ensure there are no overdoses or allergic reactions and to ensure they don't wake up too early or too late.
Birth injuries – Complications can arise in labour and delivery, resulting in lifelong effects for the infant. These injuries can range from failing to address potential risks for delivery, failure to recognize fetal or maternal distress or infection, or failure to use proper techniques or equipment for delivery procedures (such as breech positions). A newborn may be harmed by certain medications improperly prescribed or being left unattended following the delivery. Birth injuries can lead to specific issues such as:

Cerebral palsy due to a cut-off of oxygen to the brain during delivery.
Erb's palsy, where the nerves in the shoulders and arms are damaged by prying efforts in delivery.
Brain hemorrhages from tools such as forceps.

Emergency room errors – Thanks to administrative red tape put before prompt treatment, patients may have to wait too long in the ER. They may be treated for the wrong issue when they finally see a healthcare professional. These sites are usually understaffed and overworked, so the setting is ripe for mistakes.
Medication injuries – Patients may be given the wrong medication for their condition, given a drug they are allergic to, or one that has harmful interactions with their current medications. Patients may overdose due to incorrect dosages or medication prescriptions given to the wrong person.
Possible Medical Malpractice Injuries
Medical malpractice injuries can affect you or a loved one for the rest of your life. These injuries may result in a dramatically shortened lifespan. If your experience with a healthcare provider left you with a personal injury, reach out to one of our medical malpractice attorneys today.
Some serious injuries stemming from medical negligence and malpractice are:
Brain injuries and damage (concussions, hemorrhages).
Birth injuries.
Catastrophic injuries such as unnecessary or incorrect amputations.
Serious infection or sepsis.
Overdose on anesthesia or medications.
These injuries will result in long-term medical care and significant adjustments to your lifestyle. Our San Diego personal injury attorneys could help you get compensation for your damages. Schedule a free initial consultation today to see if we can assist you.
LIABILITY AND NEGLIGENCE IN CALIFORNIA MEDICAL MALPRACTICE CASES
If you or a loved one are a victim of medical malpractice, there could be financial compensation to help cover your economic and non-economic costs. A personal injury lawyer can put together an estimate for a settlement amount for your damages. A medical malpractice attorney with years of experience is beneficial here, as California's laws affect the compensation for a plaintiff's losses.
Under state law, economic losses have no limit on the settlement amount. If you can prove your personal injury claim with evidence, you could be eligible to receive the amount you require. Economic losses can include:
Medical bills

.

Long-term care or a health aide.

Cost of necessary equipment like wheelchairs or prosthetics.

Cost of renovations to make living spaces accessible.
Receiptable expenses have no limit, but under the Medical Injury Compensation Reform Act of 1975, the maximum amount a plaintiff can receive for non-economic damages is $250,000. This rule means a dollar amount is given to your pain and suffering and lowered quality of life. On top of this, the legal fees your personal injury lawyer can receive are also limited to a sliding scale.
MICRA was created to lower the liability insurance for health care providers. Ironically, this has not happened, and insurance costs still rise for providers. Insurance companies will try all they can to keep from paying for your medical malpractice claim. At the law office of Mova Law Group, we are trial lawyers prepared to fight for you to get justice for the harm you have received. We also work on a contingency fee basis, meaning we only take our fees once you receive your compensation. Contact us today for legal advice on your potential injury claim.
What is the Statute of Limitations for Medical Negligence?
Under California law, a few dates could apply for a medical malpractice lawsuit's cut-off on the statute of limitations. You must file a claim within three years of the original incident or one year of discovering the medical error. This window allows some time to confirm your experience with medical records. A statement of intent to file a claim may delay the deadline for up to 90 days.

Public medical facilities fall under the umbrella of the government, so the statute of limitations lowers to 6 months.
If a minor is injured due to medical negligence, the statute of limitations is either three years from the original injury or before the child turns eight. The rule will be whichever occurs first.
San Diego Medical Malpractice Lawyers Help Determine Liability
Determining negligence and, thus, liability in medical cases means proving the healthcare provider breached the duty of care. Medical experts are usually required for this to testify for the plaintiff, and finding ones that are not aligned with the defendants or covered by the same insurance company can be difficult. Mova Law Group's law firm has relationships with top medical experts who can speak to a healthcare provider's standard of care for your personal injury claim.
To demonstrate liability, a review of the evidence must find the following:
The provider owed the plaintiff a duty of care in a professional relationship at the time, meaning they were in a formal doctor-patient agreement. The services provided must fall into the provider's practice area and cannot be outside the scope of their medical license.
The healthcare provider acted negligently or was negligent through their lack of action, which breached their duty of care to the patient. Medical experts should determine this breach. If other medical experts would not take the same action in the same circumstances, the healthcare provider may be found liable.
The provider's action caused the personal injury event of the plaintiff.
The plaintiff suffered harm. These damages resulted from the personal injury event caused by the healthcare provider.
Any doctor, healthcare provider, or healthcare facility licensed to practice in California may be liable for negligence. Malpractice suits can apply to treatment in hospitals or clinics, pharmacist error, nursing home abuse, or lab negligence.
Punitive damages aim to recover losses and ensure such malpractice does not occur again. In medical malpractice law, these damages are complicated to prove. Evidence is needed to show that the healthcare provider committed oppression, malice or fraud and that their actions were either intentional or knowingly reckless. If you believe you received such horrible treatment, consult one of our San Diego medical malpractice attorneys to discuss your potential claim.
BEST-RANKING MEDICAL MALPRACTICE LAWYERS IN SAN DIEGO DEDICATED TO YOUR WELL BEING
A medical malpractice lawsuit's legal process is different from other personal injury law cases. It usually takes longer and involves much more review.
The claim begins on the date of the injury or discovery of the negligence. We encourage you to seek a second or third medical opinion to confirm your suspicions of malpractice.
Reach out to a San Diego medical malpractice lawyer like the team at Mova Law Group. During our free case evaluation, we will examine your claim's evidence and determine whether to pursue arbitration. We can give you legal advice regarding any estimate you might receive in a settlement under MICRA.
If we proceed as your legal representation, we will require medical records to review and establish liability for the claim.
Medical research is likely necessary on the part of your medical malpractice attorney. We may consult a medical expert (and may need more than one expert). Analysis can take up to 4 weeks between getting the evidence and records and reviewing it.
The claim goes to a formal medical review board to determine whether the standard of care was breached. If the review board's verdict is in your favour, they will issue a Notice of the Right to Sue.
We will then file your medical malpractice claim with the court and await the response of the defendant and their insurance company. From this point onwards, the claim proceeds as any other personal injury claim would.
A warning: Insurance companies will want to settle as quickly as possible to keep the issue from becoming public information. A settlement means that they are not required to explain the treatment you received and are not held accountable for their improper practices. As your medical malpractice lawyers, we are prepared to argue your case for a jury verdict. Still, it is always your decision on how you wish to proceed.
If you or a loved one have received medical treatment that violated the professional's duty of care, you may have a malpractice claim to file. We proudly serve the southern California area, including not just San Diego, but Riverside and Encinitas. Contact our law offices of Mova Law Group today to discuss your options. You can reach us 24/7 at (858) 900-9911 or through this website.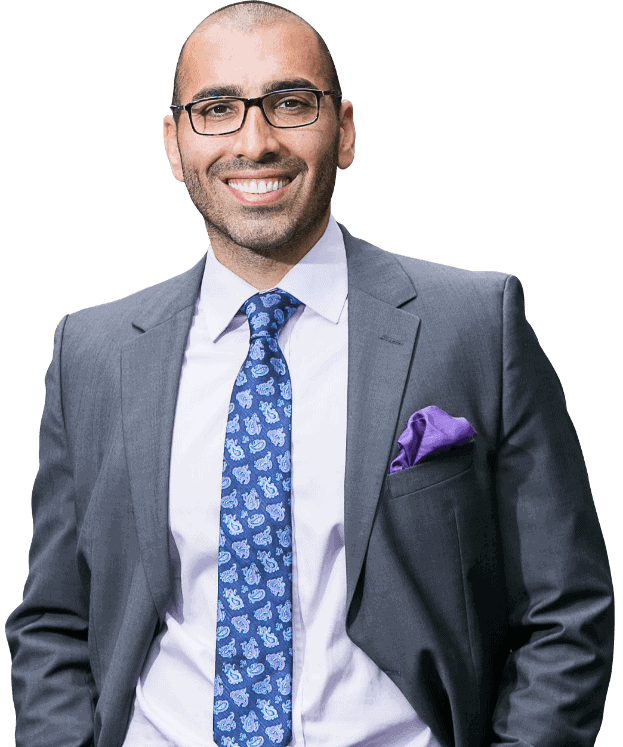 Chris Mova is an award-winning medical malpractice lawyer in San Diego, California. His law firm of Mova Law Group fights for you against the big insurance companies. Chris knows the value of listening to each client's unique experience, and his team of personal injury attorneys was hand-picked because they feel the same way. He is committed to getting you justice and fair treatment when you need it most. Learn more about Chris.