Chula Vista Car Accident Lawyer
Receive The Highest Compensation For Your Accident Case

Request a Free Legal Consultation
Car Accident Attorneys in Chula Vista
Those of us who live and work in Chula Vista are well aware of our city's increasingly busy freeways and roads. The population growth means we've become used to reports of motor vehicle accidents clogging up our streets daily. While most accidents are thankfully not severe, there is always a risk with excessive speeding and other factors that the next car collision will be a catastrophic one.
If you or a loved one are involved in a car accident in Chula Vista, our experienced car accident attorneys can help you file a claim. We know it is difficult to push through a personal injury case on your own in the aftermath of a crash. Fighting for a claim becomes even more challenging if you sustain serious injuries. Your priority should be recovery. Let us negotiate with the insurance companies to compensate you for your damages. You can focus on the important things, such as returning your life to normal, as best you can. 
Contact our Chula Vista personal injury lawyers today for a free consultation with experienced legal counsel. We have recovered over $10 million for clients and want to get you the settlement you deserve.
Common Injuries and Causes of Car Accidents
In the aftermath of any car crash, you must seek medical attention. Once emergency services have been made aware of your accident and you've surveyed the damage, you're likely still in shock. Even if you don't feel injured, science tells us that a lot of damage does not appear until after the adrenaline from the situation wears off. If you see a doctor immediately, you can get a diagnosis quickly and be well on your way to recovery.
It's essential to have any injuries from your car accident on your medical record should you need to file a personal injury claim. If your injuries force you to take time off work or pay many medical bills, our car accident lawyers can fight to pay those damages out to you. We can only do this if we have the evidence on our side, and getting a medical report is that evidence.
Along with seeing a doctor, you should contact an experienced personal injury attorney if your accident was not your fault. Many injuries you have sustained can affect you for the rest of your life, and a personal injury claim is your best bet at affording long-term treatment. Some of the most common injuries from car collisions are:
Neck and Back Injury.
Broken bones.
Fractures.
Cuts and lacerations.
Bruises.
Knee and leg injuries.
Chest and arm injuries.
Internal bleeding.
Accidents happen for many reasons, and our Chula Vista car accident lawyers have experience with a wide variety. Under California law, you can seek compensation for injuries if the accident was caused at least in part by the other party. Contact us to discuss your case in a free evaluation if any of the following were a reason for your crash.
Inclement weather conditions.
Excessive speed.
Reckless maneuvers.
Failure to follow traffic regulations.
Design defects in the roads.
Unfamiliar roadways.
Tailgating.
If you were involved in a hit-and-run or an accident with an uninsured person, we will also help you out there. We also handle wrongful death cases if you lose a beloved family member due to someone else's negligence.
The team of personal injury attorneys at Mova Law Group takes on car accident cases on a contingency fee basis. This plan means you only pay us once we reach a settlement with the other parties that satisfies you.
We are top-rated car accident lawyers in Chula Vista, El Cajon, and San Diego county. Contact us today to get the compensation and justice you deserve.
WHAT WE DO FOR OUR CLIENTS
Maximum Compensation In Injury Law

Medical Bills Paid

Access To The Top Medical Professionals

We Come To You In The Comfort Of Your Home

Winning Track Record
Transparent Legal Process

Property Damage Compensation

Recovery Of Lost Wages

Review Your Personal Injury Case

Award-Winning Customer Service

You Don't Pay Unless We Win Your Case




 
Meet Your Attorney
After an accident, the sad truth is that insurance companies will do everything they can to avoid paying you, the victim, for your damages. You need an experienced lawyer to stand up to these companies and fight your case for a fair outcome. 
Personal injury attorney Chris Mova has the experience to get you the maximum damage compensation for your accident claim. Having collected over $10 million in past cases, he knows what recovery costs look like and how to negotiate for you aggressively. 
Insurance companies like to prey on accident victims and manipulate them into admitting fault. Don't fall for these tactics – have a Chula Vista personal injury attorney ready to handle these groups, and know that your interests are covered. Chris Mova and his team of car accident lawyers will handle the other parties and insurance companies involved and allow you to recuperate.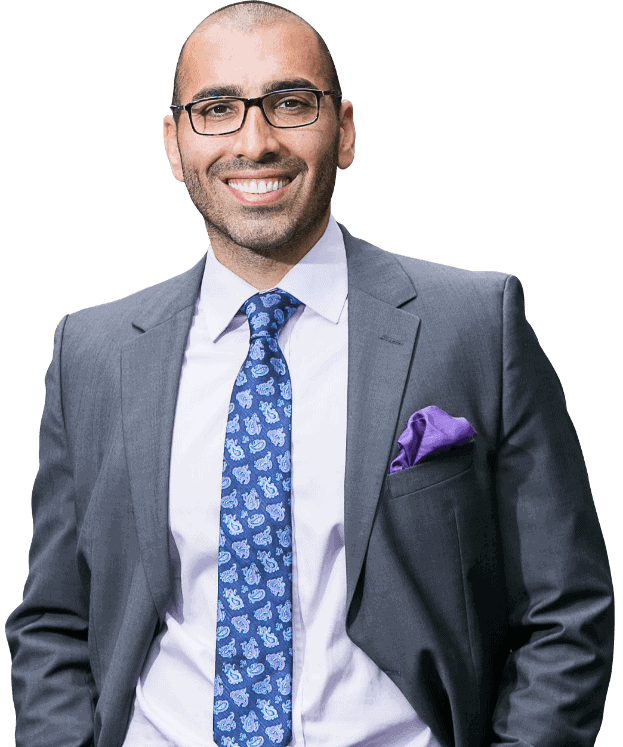 Chris Mova is an award-winning car accident lawyer in Chula Vista, California. His law firm of Mova Law Group fights for you against the big insurance companies. Chris knows the value of listening to each client's unique experience, and his team of personal injury attorneys was hand-picked because they feel the same way. He is committed to getting you justice and fair treatment when you need it most. Learn more about Chris.