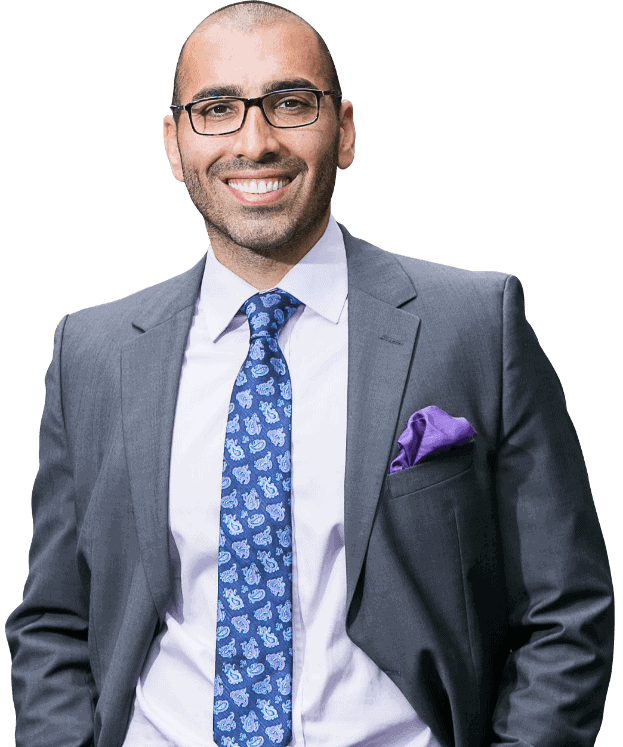 The Representation you Need The Compensation you Deserve.
Orange County Injury Lawyers | Accident Attorneys

Request a FREE Consultation
[elementor-template id="155″]
Have you Been Injured in Orange County and Need a Reputable Attorney?
Accidents and injuries happen in the thousands across Orange County every day. If you or a loved one have been injured by the actions or negligence of another party, our attorney's can help.
Sometimes accidents are unavoidable, or no one's fault, but more often than not, car accidents, slip and falls, medical errors and more are the result of another person or party's failure to take proper precautionary measures or act in a way that would have prevented injury.
This can leave you and your family dealing with the aftermath of long recovery times, hospitalization and medical treatments, time off work, pain and suffering, and financial hardship.
At MOVA Law Group we understand what you're going through and how to help. Our firm is dedicated to fighting for accident victims and helping them get the justice and compensation they deserve.
Don't struggle alone. Hire an injury lawyer who will fight for you.
Consultations are always free, and if we take your case, we work on contingency. This means you'll never pay a dime until/if we get you a settlement or a verdict for compensation in your favor.
Free Strategy Session for Orange, CA Residents
We have devoted our firm's practice to representing serious personal injury and accident cases, including slip and fall accidents, truck accidents, car accidents, wrongful death cases, brain and spinal injuries and more.
No matter the cause, if you were injured as the result of another party's negligence, we're the personal injury attorneys you want on your side.
Having successfully represented clients across Orange County, we know the ins and outs of the local court system, and what it takes to win.
What is Personal Injury Law?
This area of law seeks to hold accountable, those who are responsible for accidents resulting in injury, damages and/or death. Accidents can cause serious injury to people, and damage to property. We make sure that as a victim, you don't bear this heavy burden alone.
If your accident was partially or fully due to the fault of another party, you shouldn't have to bear the financial burden of recovery, time off work, medical bills and more.
Our personal injury lawyers help accident victims obtain compensation for:
Lost wages due to time off work

Lost future earning potential

Physical injury

Present, past and future medical bills

Physical therapy and rehab

Emotional therapy

Loss of companionship

Property damage

Pain and suffering

And more…
Types of Accident Cases We Represent
Our lawyers handle all types of personal injury cases, including:
Making a Claim: getting you compensated
The process of getting compensated for an injury starts with making a claim. However, this is a step that is best handled by an experienced injury lawyer.
Any information you provide, or questions you answer to another party's insurance company or legal team can and often is used against you. At best, these other party's have an obligation to reduce their client's liability and to pay the least amount they think they can 'get away' with or that you'll accept. At worst, they'll try to deny your claim altogether and perhaps even claim that the accident was YOUR fault.

How an Orange County Personal Injury Lawyer Can Help
Personal injury claims can be complex and difficult to navigate. They often involve dealing with insurance companies and aggressive attorneys doing their best to make sure you get as little as possible for your claim. A personal injury attorney acts as a steadfast advocate for your claim, fighting to make sure your rights are upheld and supporting your case to get you the maximum compensation you deserve.
The Legal Team at Mova Law Group Will:
Quickly establish the grounds for your claim

Research the circumstances surrounding your injury

Identify key evidence in your favor

Deposition witnesses who may have seen what happened to you
Bring in experts for testimony in your favor

Make sure you always know what's happening with your claim

Work quickly to get results fast

Manage every aspect of your case so you can focus on recovery
Injured In Orange County? – Here are the Types of Compensation You May Be Entitled to
Every accident case is unique, but under California law, if you're injured in Orange County as the result of a third party's negligence, you may be entitled to compensation for several types of damages and losses.
You May Be Entitled to Claim Compensation for:
Medical bills

Lost wages

Damage to property

Pain and suffering

And more…
Interested in learning more about your rights and what you and your family may be entitled to? Reach out today for a free consultation. Helping accident victims is what we do best.
How Much are Personal Injury Claims Worth in Orange County?
Like most of us, you no doubt have bills to pay. Time off work to heal and recover likely hasn't made life any easier. Which leads us to a question we hear a lot, "what is my personal injury case worth", or "how much will my settlement be?"
Every case is unique, so we can't give you an idea of what similar cases have settled for until we've reviewed your own circumstances.
However, here are a few factors that can impact the potential award or settlement you may achieve if you win your claim…
Factors That May Impact the Value of Your Potential Settlement:
The extent and severity of injuries sustained

Who is found to be at fault and to what degree (for example, in California you may be found partially but not fully at fault)

The impact your injuries will have on your quality of life

The impact your injuries may have on returning to your previous career
The value of damage to property

Similar judgements and case verdicts in Orange County

And more…
How Much Will it Cost to Hire a Personal Injury Attorney?
Is Filing a Personal Injury Claim Expensive?
After an accident and injury, the last thing you have is extra money to be throwing around. In fact, the opposite is usually true, with time off work leading to piling bills and with medical costs quickly adding up.
At MOVA Law Group we work on what is known as a 'contingency' basis. This means we only get paid if/when we win you a settlement or verdict for compensation.
The last thing we want you to do is stress even more about finances. You focus on healing. We'll focus on getting you paid.
I Was Injured in an Accident: what do I do now?
The first priority is your health and well-being.
1

Seek any needed medical attention immediately. Even if you think you might not need it, its best to get this on record.

2

Keep all evidence including video and photographs you should take of the surroundings and anything that may have contributed to your accident.

3

Keep all medical records organized

4

Get and keep a record of all witness names, addresses, phone numbers, license plate numbers (if applicable), etc.

5

Contact our law firm as soon as you're able. We can make sure your rights are protected and that nothing you do jeopardizes a potential case or claim.

6

Contact our law firm as soon as you're able. We can make sure your rights are protected and that nothing you do jeopardizes a potential case or claim.
Get the Help You Need and The Compensation You Deserve
Call or message our firm today and find out why so many clients recommend us. We're here to put you first and fight for what you deserve.
Consultations are free, and you only pay if we win.
Orange County Areas We Accept Clients From Includes But Isn't Limited to:
Aliso Viejo

Anaheim

Brea

Buena Park

Costa Mesa

Cypress

Dana Point

Fountain Valley

Fullerton
Garden Grove

Huntington Beach

Irvine

La Habra

La Palma

Laguna Beach

Laguna Hills

Laguna Niguel

Laguna Woods
Lake Forest

Los Alamitos

Mission Viejo

Newport Beach

Orange

Placentia

Rancho Santa

Margarita

San Clemente
Santa Ana

Seal Beach

Stanton

Tustin

Villa Park

Westminster

Yorba Linda

San Juan Capistrano

San Bernardino
Orange County Resources
Orange Country Courthouses:
www.occourts.org
Website:
www.ocgov.com
Orange County Directory Assistance Number: 855-886-5400