Orange County Lyft Accident Lawyer
Receive The Highest Compensation For Your Accident Case

Request a Free Legal Consultation
Top-Rated Lyft Accident Attorneys in Orange County
The advent of Lyft ridesharing (and all ridesharing apps in general) has impacted our lives significantly. With the touch of your smartphone, you can arrange transportation with an agreed-upon charge.
Lyft and other ridesharing companies advertise smooth rides and processes as part of their appeal, but sometimes the unexpected happens. Accidents can occur in Lyft vehicles, just like in any other. Unlike in accidents that involve your vehicle and everyone involved's insurance companies, there are more parties involved. If a Lyft ridesharing accident has injured you or a loved one, a personal injury lawyer can help you navigate the process. The expert attorneys at Orange County's Mova Law Group will ensure you get the fair compensation you deserve for your damages. Contact us today through this website or call us, and we will set up a free initial consultation to discuss your claim.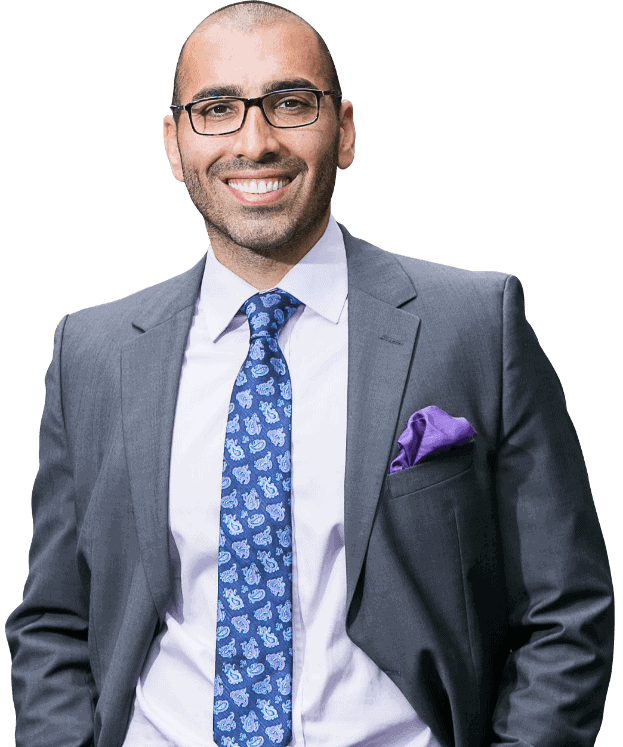 You Need a Lyft Accident Lawyer Following a Collision
Note that Lyft accidents involving injuries can be challenging to handle. Determining who is at fault, filing the claim, and negotiating with insurance companies can add more stress when all you want is time to recover. While there are laws governing how Rideshare companies should pay out claims, they often try tricking victims into accepting lesser compensation.
Even if you file a legitimate claim, these companies will do all they can to pay you the least compensation or even reject your claim. Insurance company policies are why we recommend hiring an experienced Lyft accident attorney in Orange County to fight for your rights. A Lyft accident lawyer thoroughly understands personal injury law and the laws surrounding ride-sharing companies like Lyft. The lawyer can help you fight for the maximum possible compensation.
Here are the top three benefits of hiring a good Lyft Accident Attorney in Orange County.
Identifying Damages
An accident lawyer can help the injured victim identify all the damages they sustained. These include medical bills, property damages, lost wages or income, pain and suffering, and much more. The lawyer will collect enough evidence to prove the extent of these damages. For instance, they will ensure that your medical report details the severity of your injuries. The lawyer will also ensure that the police report clearly shows who's responsible for the accident.
Providing Legal Counsel
A Lyft Accident Attorney understands personal injury law and has handled many auto accident cases successfully. The lawyer knows the kind of evidence that is needed to prove the fault of the other party. In addition, your lawyer can help you determine the compensation you should aim for as a settlement. As your legal representative, the lawyer will keep you updated on the proceedings and ensure you receive your payment.
Representation in Court
If negotiations with insurance companies are unsuccessful, your Lyft accident lawyer may recommend a court case. The attorney will handle the filing process on your behalf. They will present your case in court and answer any questions on your behalf. They will utilize all the available evidence to prove why you deserve the specified compensation.
Lyft accident claims are lengthy and complicated. You should contact an experienced Lyft Accident Attorney in Orange County immediately after the accident. Contact us if you are looking for a reliable and highly experienced Lyft Accident Attorney.
WHAT WE DO FOR OUR CLIENTS
Maximum Compensation In Injury Law

Medical Bills Paid

Access To The Top Medical Professionals

We Come To You In The Comfort Of Your Home

Winning Track Record
Transparent Legal Process

Property Damage Compensation

Recovery Of Lost Wages

Review Your Personal Injury Case

Award-Winning Customer Service

You Don't Pay Unless We Win Your Case




 
Chris Mova is an award-winning Lyft accident lawyer in Orange County, California. His law firm of Mova Law Group fights for you against the big insurance companies. Chris knows the value of listening to each client's unique experience, and his team of personal injury attorneys was hand-picked because they feel the same way. He is committed to getting you justice and fair treatment when you need it most. Learn more about Chris.

REQUEST A FREE CONSULTATION