San Diego Rear-End Collision Accident Lawyer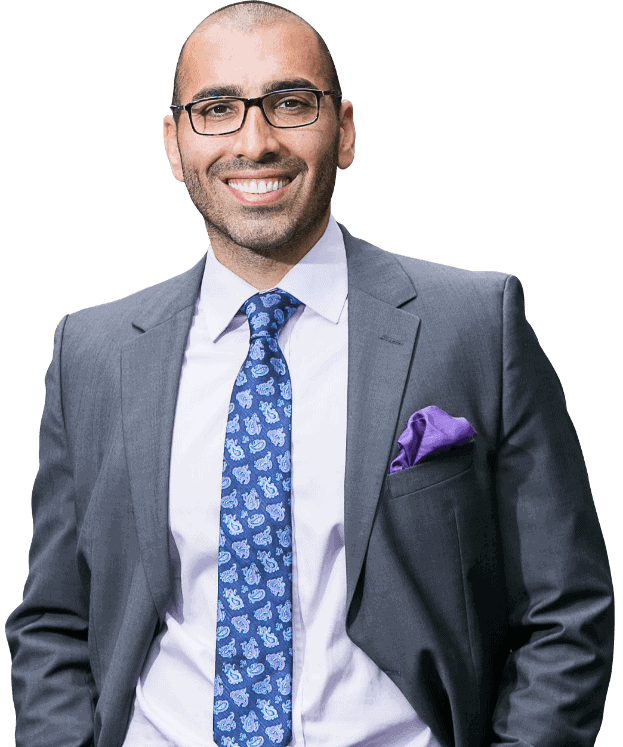 Receive The Highest Compensation For Your Rear-end Collision Accident Case
San Diego Rear-End Collision Accident Lawyer | Accident Attorneys

REAR-END COLLISION ACCIDENT LAWYERS IN SAN DIEGO
Prior to founding the firm, Chris Movafagh (Aka Chris Mova), was a law clerk at one of the biggest and most prestigious personal injury firms in Southern California, where he honed his legal tactics and negotiation skills.
He saw a problem with the firm he worked for and every other big personal injury law firm. Each client was not treated as a human but rather as a number. The goal of these big firms was to retain as many clients per month as possible and settle as many cases as possible. Chris did not think this was fair to the client because there was always money left on the table for the client. But the big firms would always push their client to accept the lowball offer.
Chris saw this and wanted to make a difference, even small. He wanted to only take on a handful of clients and treat each of his clients like the unique person they are; each with a different story of their pain and suffering. Chris made it his personal goal to hand-pick the best team to help him reach his goal of creating the Best Personal Injury Law Firm San Diego has seen.
Today, Chris Mova is well respected across the country for helping lawyers achieve spectacular awards and settlements on behalf of their clients. He coaches personal injury lawyers in other states on how to properly setup a personal injury case, how to negotiate it, and how to litigate it, mainly cases involving spinal injury and brain injuries.
If you are interested in having Chris Mova and his staff represent you, please call us now, and Chris or one of his hand picked team members will assist you.
WHAT OUR EXPERIENCED REAR-END COLLISION ACCIDENT ATTORNEYS WILL DO FOR YOU
We will get you reimbursed for the cost of your damaged vehicle for free.
We will ensure your personal health is taken care of.
We will ensure that all of your property damage is reimbursed for free.
We will make sure that you have the choice of either keeping your vehicle or deeming it a total loss.
We will make sure that you are reimbursed for your damaged vehicle immediately.
HOW WE CAN HELP YOU IN YOUR REAR-END COLLISION ACCIDENT CASE?
Personal injury cases, especially rear end collision cases, usually are resolved in a settlement. The reason why the settlement process is a much more simplistic matter in many rear end collision cases is that liability is often more straightforward since the order of impact is more obvious. The tailing driver is more often than not responsible for the collision and the determination to be made is only about the amount of damage. There are complications that can effect a driver's liability. An additional complication could arise if a third vehicle is involved in the accident, because a driver was driven into the rear of your car by another car, then the direct cause of your accident is actually the initial car that caused impact. If you cutoff a vehicle or abruptly stop during a lane change the front driver could be found to have contributory negligence which could minimize the amount of a claim. Other ways in which the following car may not be solely responsible for the accident is if a driver who is under the influence of road rage slams on his or her brakes to retaliate against a tailgater or if a vehicle backs into another unseen vehicle causing rear end damage.
CONTACT AN EXPERIENCED CAR ACCIDENT LAWYER FOR A FREE CONSULTATION
Even if the process towards recovery may be long and require gathering evidence and proving fault in another driver, pursuing a lawsuit is the ideal option to protect your legal right to compensation for injuries and costs. If you have been involved in a rear-end accident it is important to discuss the circumstances of your collision with an experienced auto accident attorney who can help you to determine what claims should be filed and protect your legal rights and interests. To contact an auto accident attorney for a free consultation please feel free to call Mova Law Group
3262 Rosecrans Street
San Diego,
CA 92110
Phone: (858) 923-5589

Get Directions