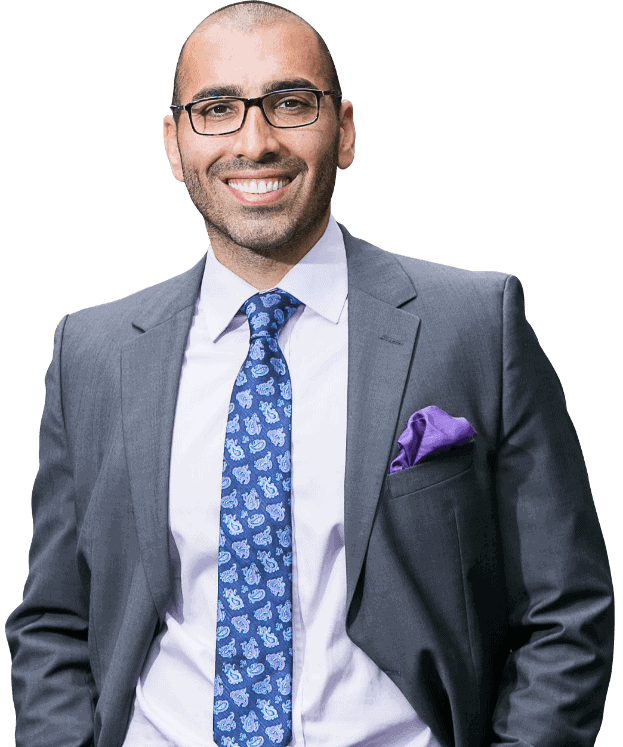 Chris Mova Personal Injury Attorney
Temecula Personal Injury Lawyers | Accident Attorneys

Request a FREE Consultation
Temecula Personal Injury Lawyer
Injured? You Deserve Compensation For Your Pain.
Have you or someone you know, recently been involved in an auto-related accident causing bodily injuries?
Our firm is here to assist victims with compensation due to the negligence of bad drivers resulting in injury or wrongful deaths.
Our staff is available 24 hours a day, ready to assist you with any questions or concerns. Call now to schedule a free consultation.
With our most recent office opening in Temecula, we are now serving Riverside County residents. Our car accident and personal injury attorneys have collected millions for our past clients. There is no case too big or too small for our firm. An aggressive team representing you can be the determining factor in receiving your settlement today!
If you have been hit by another driver while on the road, walking as a pedestrian or suffered bodily injuries due to other types of accidents, filing a lawsuit can be beneficial with the right defense.
We are the highest 5 star rated injury lawyers in Southern California. Providing excellent customer service, outstanding results, and unparalleled representation.
By using our services, we will keep you updated on the status of your claim every step of the way.
Hire a Temecula Personal Injury Lawyer that you can trust with your case.
As defined by law, Personal Injury is physical/mental injury inflicted on an individual by property or reputation. After you have been involved in an accident which resulted in these damages, you can file a lawsuit against the at-fault party's insurance provider. If the at-fault party did not have insurance, you can claim compensation by requesting a payout from your own insurance company.
Negligence and Your Injuries: what you need to know
Do you feel like your injury could have been avoided had it not been for the action or inaction of another party? Perhaps a floor was wet without a posted sign, or a handrail missing. In other cases, a distracted driver on a cell phone may have caused an accident. There are countless situations in which negligence may have played a role in your injury. If your world has been turned upside down by someone who failed to exhibit 'reasonable care' or judgement to prevent damage, injury or death, you may have a case.
Common Types of Personal Injury Cases We Represent in Temecula Include:
Types of Personal Injury Cases We Specialize In
As defined by law, Personal Injury is physical/mental injury inflicted on an individual by property or reputation. After you have been involved in an accident which resulted in these damages, you can file a lawsuit against the at-fault party's insurance provider. If the at-fault party did not have insurance, you can claim compensation by requesting a payout from your own insurance company.
Temecula Bicycle Accidents
Temecula and the surrounding areas have some of the most stunning roads for cycling and trails for mountain biking in the entire state. Additionally, as we all do our bit to try and reduce our carbon footprint, the number of cyclists sharing the road with cars increases year on year.
Unfortunately, this also means that more and more people are being injured in bicycle accidents year on year. If you've been in a bicycle accident that wasn't your fault our skilled team is here to help you get compensation for any damages caused or injuries suffered.
View our Temecula Bicycle Accident Lawyers page.
A momentary moment of distraction or an unwise misjudgment can literally mean the difference between life and death when you're in control of a vehicle. It's sometimes easy to forget just how dangerous the act of driving is until you are involved in an accident. We're lucky to have a reasonably safe driving environment for both motorists and pedestrians alike here in Temecula. There are many roads throughout the country that are much worse in terms of safety.
However, despite this, car accidents can (and do) happen here more often than they ideally would. The ramifications of these accidents can range from small cuts and bruises that require a trip to the hospital, through to life-changing devastating paralysis (and everything in between).
Needless to say, it's also very easy to amass large medical bills (and losses of earnings) as a direct result of a car accident. Even the safest driver in the world is at risk of being in (or causing) a road traffic accident. They are an unfortunate fact of modern life, and when they happen – the effects can be devastating. We work tirelessly to ensure that our clients in the Temecula area get every cent of the compensation they are legally entitled to when they are in a car accident.
Permanent injuries can cause distress that you'll with for the rest of your life. Short term injuries can result in you being unable to work causing financial issues from a loss of income. And of course, the property can be damaged which is often costly to replace. All these situations are worthy of financial compensation, and we are experts in obtaining it for you. If you've been involved in a car accident in Temecula (or the surrounding areas) that wasn't your fault – then we are here to help you get the compensation you deserve. Contact an aggressive Temecula Car Accident Lawyer
We are one of the leading Temecula dog bite attorneys, and unfortunately, we have to deal with these cases on a seemingly ever-increasing basis. No one thinks that their dog is a dangerous animal that needs to be kept under lock and key, but It's a little too easy to sometimes forget that dogs are still animals.
Despite their friendly and often loving nature, from time to time even the nicest dog can get spooked and bite a human. When this happens it's distressing for the dog owner, who more often than not is a responsible member of the Temecula community. Many people are often mortified at the thought of their dog harming someone. But that doesn't change the fact that the person who has been bitten is going to experience an uncomfortable amount of pain and discomfort while the wound heals. Additionally, there are numerous medical expenses and jabs that need to be accounted for (and potential losses of earnings while treatment is received).
If you're unlucky enough to experience a dog bite in Temecula, we're here to help. We have extensive experience in helping people receive compensation in these situations, and our team of attorneys will do all of the hard work for you.
Temecula Spinal Cord Injuries
One of the worst types of injuries that an individual can have is damage to their spine. These types of cases can lead to paraplegic and quadriplegic resulting in 24-hour care for the victims. We have helped many residents of Temecula and their loved ones that have suffered from these injuries. As we file a lawsuit for compensation we make sure that the settlement we are asking for is equal to or greater than the amount of income that the victim would have received for the rest of their life if they were still able to work.
For more information on these types of cases visit our Temecula Spinal Cord Injury Attorneys page.
Regardless of who is at fault, our firm will always do whatever we can to make sure you are properly compensated for your injuries. Even if you were only at 60% fault, that would mean we could still legally fight for 40% of that "not at fault" compensation.
Temecula Motorcycle Injuries
Many Temecula residents (and visitors) enjoy taking their motorbikes out for a quick spin either as a way to unwind and relax, or just a way of getting from A to B.
The thought of an accident is always on the back of the mind of a motorcycle rider. While all riders think they are reasonably safe, the unexpected can (and unfortunately does) happen. Motorcycle injuries are often much more severe than those suffered by people in car accidents. The highly exposed nature of the transportation method puts riders at high risk of life-changing injuries, or even death in the case of an accident.
Motorcycle accidents are traumatic, scary, and highly dangerous events that unfortunately claim the lives of countless Americans each and every day. Thankfully the roads in Temecula are reasonably safe, but accidents can and do happen.
When motorcycle accidents occur the injuries sustained to the rider (and the damage to property that is caused) can often be grounds for compensation. We work day and night with Temecula residents to ensure they get the compensation they deserve when they are out on the open road and the worst happens.
We're a highly experienced team of Temecula based motorcycle attorneys that (unfortunately) know the legal world of motorcycle accidents all too well. We stop at nothing to ensure that our clients receive every single cent of compensation they are entitled to as a result of their accident.
If you've been in a motorcycle accident that wasn't your fault, then you're probably entitled to compensation. This can be claimed to cover the cost of your motorcycle, your medical bills, distress, and any loss of earnings that has occurred as a direct result of the incident. If you haven't done so already, we highly recommend you all our Temecula Motorcycle Accident Lawyers today.
Temecula Pedestrian Accidents
If you've been hit by a driver while crossing an intersection, visit our Temecula Pedestrian Accident Lawyers service page for more assistance on how to claim compensation.
Temecula Slip And Fall Injury
Slip and fall injuries are one of the most common kinds of claims that we help Temecula residents with on a near-daily basis.
There are unfortunately countless ways that negligence by another party can contribute to the likelihood of a trip or a fall. Inadequate lighting, improper signage, damaged sidewalks and trip hazards are just some of the many ways Temecula's residents (and visitors) injure themselves here.
When someone else's negligent behavior causes you to injure yourself, we are ready to fight your corner and get you the compensation you legally deserve.
Visit our Temecula Slip and Fall Attorney page for further assistance.
We are one of Temecula and California's premier personal injury law firm. We have helped thousands of families claim compensation for their injuries after falling victim to another driver's negligence. With a rise in population since the early 2000's, Temecula has grown to one of the busiest and traffic congested cities in the Southern California area. Surrounding the interstate 215 freeway and 15 freeway, traffic collisions have become far too common on the highways during peak traffic hours. These accidents can be life-changing tragedies for most victims and family members not only physically, but emotionally and financially. If you have fallen victim after an accident or crash due to another driver being at fault, call Mova Law Group – the experienced accident lawyers in Temecula, CA for a free consultation.
Mova Law Group, based in California can help you with your personal injury claim whether you have just suffered from an accident or if you are already being treated by a specialist and have already filed a current claim. Maybe all you need is general advice and guidance, but you are not prepared to hire an attorney. At Mova Law Group we strive for 100% customer satisfaction and customer service. If all you seek is a free consultation, please give us a call.
Our firm works on a contingency basis meaning if we cannot successfully beat your case and prove your injuries, we don't get paid. Remember, we don't get paid unless you do! Many injured victims are unaware of a contingency basis injury firm, that's why so many residents of Temecula trust us to assist them with their accident claims.
So if you've been injured, call Mova Law Group today for a free consultation with an experienced attorney. We will be able to tell you if you:
Have a case worth fighting for.
List the potential outcomes that may result from filing a personal injury claim.
Create your own blueprint to get you from start to finish line for obtaining your settlement.