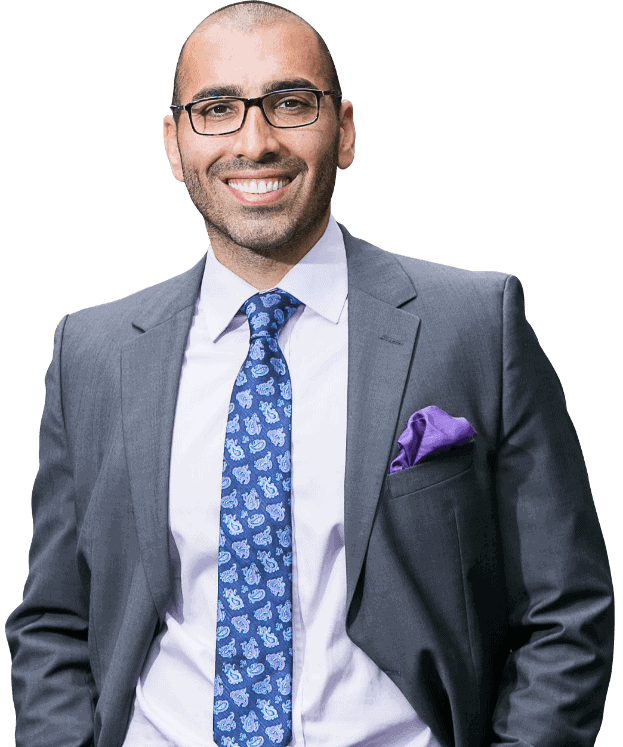 Sacramento Personal Injury & Car Accident Attorney
Sacramento Personal Injury Lawyers and Accident Attorneys

Request a FREE Consultation
making sure accident victims have a voice and get the justice they deserve.
From Seeking Maximum Compensation to Holding Companies Accountable, Our Firm is Here to Help In Your Time of Need.
Do you live in or around the greater Sacramento County area? Have you or a loved one suffered from an injury or accident caused by the negligence of a third party, be it a company, organization, individual?
You need our firm in your corner, acting as a staunch advocate for your rights, and for the compensation you deserve.
NO UPFRONT FEES FOR YOUR PERSONAL INJURY LAWSUIT
Our contingency-based model means you only pay WHEN/IF we WIN you compensation.
EXPERIENCED AND AGGRESSIVE LEGAL TEAM THAT GETS RESULTS
Put our decades of experience and documented track record of results to work for you.
Personal injury cases can be complex and challenging to prove in court. Don't let 'big insurance' or a corporate law firm bully you into accepting a settlement.
No matter if your injury was from, if another party was responsible due to their negligence, we can help. Other parties, be they individuals or organizations, have an ethical and legal responsibility to act with what is known as 'reasonable care' to avoid causing harm to others.
Failing to act with 'reasonable care', resulting in the injury of another party, may be grounds to file suit against that party for damages, injury and in the worst cases, wrongful death.
TYPES OF SACRAMENTO PERSONAL INJURY CASES WE REPRESENT INCLUDE:
We're here to make sure you and your family have the legal support, resources and guidance needed to get what you deserve. If you've been injured, reach out for help. Consultations are always free and you never pay unless we win you compensation in or out of court.
Let us do what we do best while you focus on healing.
Personal Injury Attorney

Serving all of Sacramento
Located in the county bearing its namesake, Sacramento is the capital of California, the city is an economic epicenter and the cultural core of the greater Sacramento metropolitan area. As the fifth-largest city in California, is known for its robust financial center, major educational hub and world-renowned UC Davis Medical Center.
Each year, thousands of the city's more than 2.1 million residents are injured in accidents, many of which are due to the negligence of another party.
If you find yourself among those unsure of what steps to take next, our personal injury lawyers can help.
Negligence and Your Injuries:

what Sacramento residents need to know
Although many accidents are unavoidable, with no one at fault, in other cases injuries could have been avoided if certain precautions and steps were taken.
For example, someone may slip and fall due to lack of a handrail or an unmarked wet floor. An overworked truck driver could get distracted or fall asleep at the wheel, causing an accident. A faulty product could cause injury or a defective or dangerous pharmaceutical drug cause a serious adverse reaction. A dark stairway could lead to a missed step and subsequent fall. Use of GPS or a cell phone while operating a motor vehicle may cause the driver to become distracted, resulting in a car crash.
There are countless ways in which another party's negligence could have contributed to your injuries. Our personal injury lawyers are well-versed in uncovering the truth, finding evidence in your favor, and ensuring those responsible pay for the harm they've caused, in the hopes that it won't ever happen to anyone again.
Why Choose
Mova Law Group

to Handle Your Injury Claim?
Our personal injuries take client cases personally. We have a passion for law and for standing up to insurance and corporate lawyers standing in the way of victims getting what they deserve.
We've developed a reputation for our aggressive representation, client-first approach to practicing law, and experience in and out of the courtroom.
From navigating complex cases and the nuanced California legal system, to negotiating with insurance companies, our firm handles everything from start to finish, letting you focus on what matters most: healing and getting back to the life you knew before the accident.
Stack the Odds in Your Favor with Mova Law Firm

Request a FREE Consultation

You Pay
Nothing

Until We Win
Putting our money where our mouth is and making sure you never have to worry about paying out of pocket for legal bills.
We know that you have enough to worry about already, and we're not about to add to the pile of bills that's likely stacking up.
We work on a contingency basis, meaning that you pay nothing until and unless we are able to win you a verdict in court or negotiate a settlement in your favor.
How Much is Your Personal Injury Case Worth?
Sacramento courts may award compensation to injured parties where the negligence of another third party, resulting in the injury, is proven in a court of law. Similarly, your claim may be negotiated and settled outside of court with an insurance company.
In either case, you may be entitled to compensation for:

Medical expenses

Counseling

Physical therapy/rehabilitation

Damage to property

Lost current and future wages

Reduced future earning potential

Pain and sufferings

And more…
If you have been injured, and suspect that it could have been prevented, your injury and any resulting damages may be the fault of another negligent party. A personal injury can evaluate the facts surrounding your situation and help you determine if you have a valid case or claim. They know the ins and outs of the legal system and how to deal with third-party insurance companies who are all too eager to cut you a low-ball offer in the hopes that you'll see dollar signs and simply 'go away'.
We think you deserve better.
How a Sacramento, CA Personal Injury Lawyer can Help
Putting together a fact-based case positioned to support your claim

Provide legal advice, guidance and consultation from the first step to cashing the check

Aggressively pursue maximum compensation under California laws

Rigorously negotiate with insurance companies who want to short-change you and your family
Let Us Get you The Compensation You
Deserve
Aggressive, dedicated, and talented, our team of personal injury lawyers is here for you and your family.
We're steadfastly committed to standing up to big insurance, corporations, and those who have harmed others due to negligence. We know how difficult recovery from an injury can be, and believe you and your family deserve to be compensated.
Put our decades of combined experience and documented track record of achieving favorable client outcomes to work for you.
CITRUS HEIGHTS / SACRAMENTO
Sacramento Resources for Accident Victims
Sacramento Police Department Accident Report Look Up
Need to file a police report regarding your accident or injury?
Need to Request a Copy of Your Accident Report?
Contact my police station