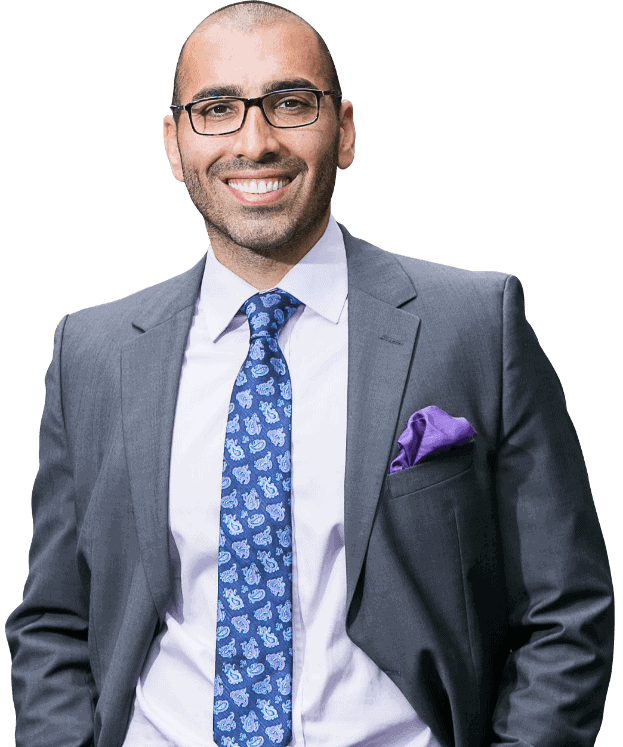 The Representation you Need The Compensation you Deserve.
Oceanside Injury Lawyers | Accident Attorneys

Request a FREE Consultation
Oceanside

Personal Injury Lawyer
The consequences of a personal injury accident can be far-reaching, from serious injury, to death. In the aftermath of such an unfortunate event, many Oceanside families don't know where to turn for help.
A personal injury often means time off work, seemingly insurmountable hospital bills, and physical and emotional struggle to get back to life as you knew it.
Mova Law Group is here to help. Our injury attorneys will fight for the justice you deserve and the compensation you need to move forward with your life.
In many cases, your injuries may have been preventable and caused by the negligence of another party. Both that party, and if applicable, their insurance company, should be held responsible for the damages, pain and suffering that ensued.
If you or a loved one have been injured on the job, in a car accident, due to a faulty product, or simply due to the negligence of another party (such as slipping on a wet surface), we can help.
Consultations are always free, and if your case is a good fit, we work on a contingency basis, meaning you pay nothing unless we win you a favorable settlement or judgement for compensation
The Personal Injury Lawyer You
Need

in YOUR Corner
Get the answers you need from a Chula Vista Accident Law Firm Today
Wondering what to expect from an accident attorney? Here's what you can expect from the team at Mova Law Group.
Compassionate and Understanding Approach
This is likely one of the most challenging times in your life. We aim to do everything we can to lighten the burden. Our team is caring, compassionate and patient. We work with you on your time and in a way that ensures you are comfortable and informed, not stressed.
A Steadfast Determination to Right Those Wronged
To us, you're family. And we never stop fighting for family. If you've been wronged by the negligence of another party, resulting in an injury or death, we're here to make it right. We can never take back what happened, but we can do everything in our power to ensure that it doesn't happen to anyone else and that you get the compensation you need to manage bills and expenses.
Experience Where it Matters Most
We bring to the table a wealth of experience successfully navigating Oceanside courtrooms in California. Having helped countless clients achieve positive outcomes for their claims, we're confident we have what it takes to champion your claim in and out of court. From aggressive litigation to fierce negotiations to obtain the best settlement, we're here for you from start to finish.
Making a Personal Injury Claim: What you
need to know
Anything you say and do, can, and is often used against you by the opposing party. At worst, negligent parties and their representing insurance companies want nothing more than to dismiss or discredit your claim. At best, they try to low-ball an offer that protects their own bottom line, not your best interests.
Because of this, it is important that you reach out to a lawyer from Mova Law Group to protect your case and rights as soon as possible.
What Not to Do:
Never make a statement to the opposing party's insurance company without your attorney present
Never post about your accident or case on social media
Never post defamatory or opinionated statements about the other party on social media
Never accept a settlement offer without first consulting with your own attorney
Never speak to the opposing party's insurance company without your attorney

Request a FREE Consultation

What Types of
Compensation

Might I Be Entitled To with a Personal Injury Lawyer?
Although every case and client's situation is different, if you have been injured in the accident caused by the actions or inaction of another third party, you may be entitled to file a claim for compensation under California law:
Medical expenses (hospital stays, doctors appointments, surgery, etc.)
Lost wages from time off work
Future lost earning potential
Pain and suffering
Physical rehabilitation
Therapy
Damages to your property
And more…
Know your rights. Know what you're entitled to.
Call or message our team today and connect with a personal injury lawyer who cares. Let us fight for you in and out of court, while you fight to get back on your feet and recover.
Types of Personal Injury Cases We Represent
What We do to Get you the Compensation you Deserve
Passionate Advocacy, Aggressive Representation
When You Hire Mova Law Group We:
What Factors Can Impact How Much My Personal Injury Settlement Will Be?
A common question asked by those injured is "what is my case worth?" Although no ethical attorney can ever promise a 'win', nor a specific amount for a settlement, there are a few factors that you can look at which can impact the potential award if you win.
Factors that Can Affect Your Potential Settlement Amount:
The severity and extent of injuries

Whether or not you are found to be partially 'at fault' for the accident

The circumstances surrounding the accident

The degree to which your injuries may have a lifelong impact

The impact of your injuries on your ability to return to life as usual

The impact of your injuries on your ability to continue down the same career path

The dollar value of damage to property

Similar cases and judgements in Oceanside or surrounding areas

The degree of pain and suffering

Level of diminished quality of life

And more…
Expenses that May Add to Your Claim:
Hospitalization

Medical treatments

Emergency transport (ambulance)

Medications

Assistive mobility devices

Lost wages

And more…
Get a Free Personal Injury Consultation Today
If we take your case, you only pay if/when we win you a settlement, payout or judgement for compensation in your favor. Let us fight for you and your family so you can focus on what matters most: healing.
Call or message our team today.
San Diego Personal Injury Lawyer
3520 College Blvd Suite 202,
Oceanside, CA 92056, United States
Phone:
(760) 249-7200
Oceanside Personal Injury Resources
City of Oceanside Police Department