Oceanside Personal Injury Lawyers
Receive The Highest Compensation For Your Accident Case
Personal Injury Attorneys in Oceanside
The consequences of a personal injury accident can be far-reaching, from serious injury to death. In the aftermath of such an unfortunate event, many Oceanside families don't know where to seek help.
A personal injury often means time off work, seemingly insurmountable hospital bills, and physical and emotional struggle to get back to life as you knew it.
Mova Law Group is here to help. Our personal injury attorneys will fight for the justice you deserve and the compensation you need to move forward with your life.
In many cases, your injuries may have been preventable and caused by the negligence of another party. Both that party and if applicable, their insurance company should be held responsible for the damages, pain and suffering that ensued.
If you or a loved one have been injured on the job, in a car accident, due to a faulty product, or simply due to the negligence of another party (such as slipping on a wet surface), we can help.
Consultations are always free, and if your case is a good fit, we work on a contingency basis, meaning you pay nothing unless we win you a favorable settlement or judgement for compensation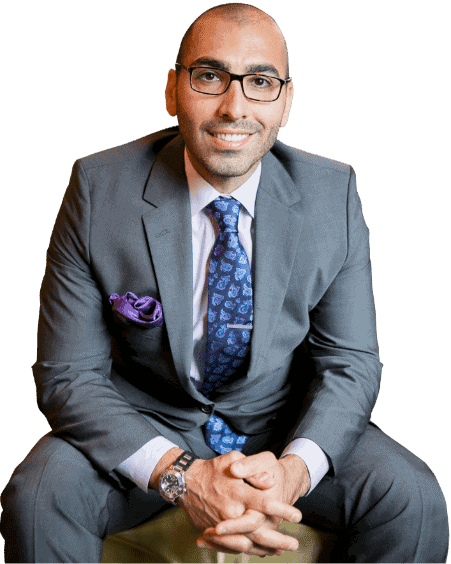 The Personal Injury Lawyer You Need in YOUR Corner
Get the answers you need from an Oceanside Accident Law Firm Today
Wondering what to expect from an accident attorney? Here's what you can expect from the team at Mova Law Group.
Compassionate and Understanding Approach
This is likely one of the most challenging times in your life. We aim to do everything we can to lighten the burden. Our team is caring, compassionate and patient. We work with you on your time and in a way that ensures you are comfortable and informed, not stressed.
A Steadfast Determination to Right Those Wronged
To us, you're family. And we never stop fighting for family. If you've been wronged by the negligence of another party, resulting in an injury or death, we're here to make it right. We can never take back what happened, but we can do everything in our power to ensure that it doesn't happen to anyone else and that you get the compensation you need to manage bills and expenses.
Experience Where it Matters Most
We bring a wealth of experience successfully navigating Oceanside courtrooms in California. Having helped countless clients achieve positive outcomes for their claims, we're confident we have what it takes to champion your claim in and out of court. From aggressive litigation to fierce negotiations to obtain the best settlement, we're here for you from start to finish.
WHAT WE DO FOR OUR CLIENTS
Maximum Compensation In Injury Law

Medical Bills Paid

Access To The Top Medical Professionals

We Come To You In The Comfort Of Your Home

Winning Track Record
Transparency The Entire Process

Property Damage Compensation

Recovery Of Lost Wages

Review Your Personal Injury Case

Award-Winning Customer Service

You Don't Pay Unless We Win Your Case




 
Making a Personal Injury Claim: What you need to know
Aything you say and do can and is often used against you by the opposing party. At worst, negligent parties and their representing insurance companies want nothing more than to dismiss or discredit your claim. At best, they try to lowball an offer that protects their bottom line, not your best interests.
Because of this, it is important that you reach out to a lawyer from Mova Law Group to protect your case and rights as soon as possible.
What Not to Do:
Never make a statement to the opposing party's insurance company without your attorney present.
Never post about your accident or case on social media.
Never post defamatory or opinionated statements about the other party on social media.
Never accept a settlement offer without first consulting with your attorney.
Never speak to the opposing party's insurance company without your attorney.
What Types of Compensation Might I Be Entitled To with a Personal Injury Lawyer?
Although every case and client's situation is different, if you have been injured in the accident caused by the actions or inaction of another third party, you may be entitled to file a claim for compensation under California law:
Medical expenses (hospital stays, doctors appointments, surgery, etc.)
Lost wages from time off work
Future lost earning potential
Pain and suffering
Physical rehabilitation
Therapy
Damages to your property
And more…
Know your rights. Know what you're entitled to.
Call or message our team today and connect with a personal injury lawyer who cares. Let us fight for you in and out of court, while you fight to get back on your feet and recover.
Our Oceanside Practice Also Handles:

What We do to Get you the Compensation you Deserve
Pasionate Advocacy, Aggressive Representation
When You Hire Mova Law Group We:
Work diligently and quickly to build your case
Investigate the circumstances surrounding your accident
Uncover key evidence in your favor
Interview witnesses
Hire experts for testimony
Keep you informed at every step of the process
Work expeditiously to get you results fast
Manage every aspect of your case so you can focus on recovery
What Factors Can Impact How Much My Personal Injury Settlement Will Be?
A common question asked by those injured is "what is my case worth?" Although no ethical attorney can ever promise a 'win', nor a specific amount for a settlement, there are a few factors that you can look at which can impact the potential award if you win.
Factors that Can Affect Your Potential Settlement Amount:
The severity and extent of injuries
Whether or not you are found to be partially 'at fault' for the accident
The circumstances surrounding the accident
The degree to which your injuries may have a lifelong impact
The impact of your injuries on your ability to return to life as usual
The impact of your injuries on your ability to continue down the same career path
The dollar value of damage to property
Similar cases and judgements in Oceanside or surrounding areas
The degree of pain and suffering
Level of diminished quality of life
And more…
Expenses that May Add to Your Claim:
Hospitalization
Medical treatments
Emergency transport (ambulance)
Medications
Assistive mobility devices
Lost wages
And more…
You Only Pay If We Win
Get a Free Personal Injury Consultation Today
If we take your case, you only pay if/when we win you a settlement, payout or judgement for compensation in your favor. Let us fight for you and your family so you can focus on what matters most: healing.
Call or message our team today.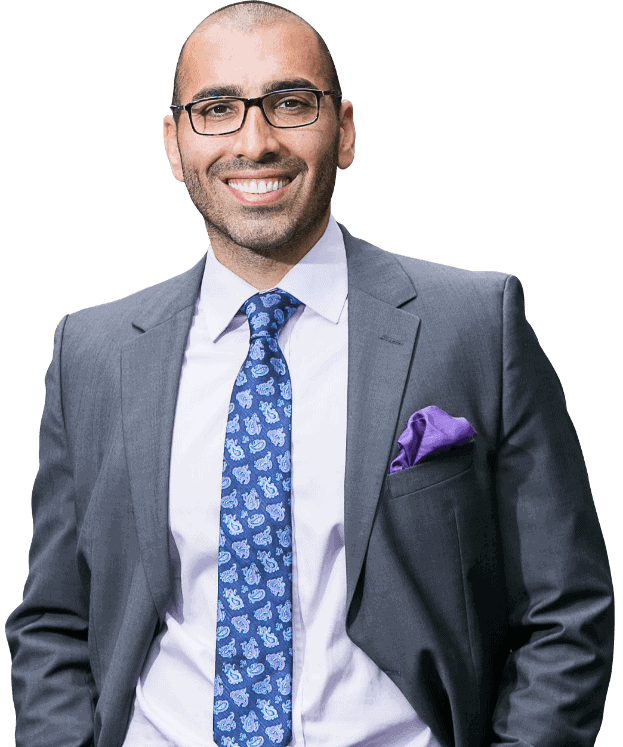 Oceanside
San Diego Personal Injury Lawyer
3520 College Blvd Suite 202,
Oceanside, CA 92056, United States
Phone: 760-279-1032
Oceanside Personal Injury Resources
Oceanside City Town Hall
300 North Coast Hwy.
Oceanside, CA 92054
Website: www.ci.oceanside.ca.us/default.asp
Phone: 760-435-4500
Email: [email protected]
Hours of Operation:
Mon-Fri: 9am – 5pm
City of Oceanside Police Department
Police Chief: Fred Armijo
Phone (non-emergency):
760-435-4900
Website:
www.ci.oceanside.ca.us/gov/police
Areas We Serve in and Around Oceanside, California:
Del Mar
This is a beach community on the Pacific Ocean's shore in San Diego County, California. It was incorporated in 1959, butt t he city was founded in 1885 as a coastal resort. Every summer, the Del Mar Horse Races are held at the city's racecourse.
Enoch Tolbert sold Colonel Jacob Taylor 338 acres of land in 1885. The plan was to develop a coastal playground for the high class. The wealthier population lives in the hills above the ocean and close to the beach.
Fallbrook
This is a CDP or Census Designated Place in San Diego County, California. It was once a stagecoach stop for stagecoaches going from Temecula to San Diego.
The city of Fallbrook is best known for its avocados. It has given itself the unofficial "Avocado Capital of the World" moniker.
San Marcos
This San Diego County city is close to, Oceanside, as well as Vista, Escondido, Encinitas, and, Carlsbad
The illuminated cross is a landmark of the community. It is visible at night from many parts of the city. The San Marcos Historical Society maintains many historical houses in the area.
Cardiff-by-the-Sea
Usually referred to as Cardiff, this beach community is part of the city of Encinitas. However, Cardiff has its own zip code. It is known as a surfer's paradise.
Encinitas
This northern San Diego County beach city is only about 95 miles from Los Angeles. The downtown area is alongside Pacific Coast Highway (aka Highway 101).
As with many other California coastal towns, surfing is one of the main attractions. Downtown Encinitas is know for remaining historic and economically thriving without losing its beach town appeal.
Bonsall
This is another Census Designated Place in San Diego County. It is widely known for its Mediterranean climate and pleasant hill country.
This is a great place for anyone who enjoys the small town lifestyle, horses, and nature while remainig close to the beach.
Leucadia
Leucadia is a secluded beach enclave that's part of Encinitas. It is part of the Southern California surf culture.
The beach community is especially known for being part of the Pacific Coat Highway corridor.
Vista
Vista forms part of the greater San Diego-Carlsbad Metro area. It lies less than 10 miles from the Pacific Ocean which makes the climate Mediterranean. The moderating influence of the ocean keeps the climate temperate.
San Luis Rey
This is a neighborhood that lies to the northeast of Oceanside. It has its own post office and zip code (92068).
The San Luis Rey neighborhood includes the Heritage Park Village. It was once considered Oceanside's city center.
Carlsbad
This is another one of the many Southern California coastal cities. The northern area of the city forms part of the Vista, Oceanside, Carlsbad tri-city area.
Carlsbad's ocean-facing cliffs and sandy white beaches are a great tourist attraction any time of year. The city is also known as Titanium Valley because of the many golf companies that call it home. Among those companies are Callaway Golf, Cobra Golf, Titleist, and Odyssey Golf, just to name a few.
Request a Free Legal Consultation
Chris Mova is an award-winning personal injury lawyer in Oceanside, California. His law firm of Mova Law Group fights for you against the big insurance companies. Chris knows the value of listening to each client's unique experience, and his team of personal injury attorneys was hand-picked because they feel the same way. He is committed to getting you justice and fair treatment when you need it most. Learn more about Chris.