San Francisco Personal Injury Lawyers
Receive The Highest Compensation For Your Accident Case

Request a Free Legal Consultation
San Francisco Personal Injury Lawyers
When trouble happens, and you or a loved one is in an accident, you need help to get back on your feet. If the accident results from another party's actions, it is unfair for you as an injury victim to cover all your medical expenses while trying to recover. 
Thankfully, California law allows you to file a personal injury claim to make things right and get restitution for your losses. Tort law will enable you to seek justice when you are the victim of another's negligent or reckless behavior or in strict liability cases. Don't hurt your chances of receiving an appropriate settlement – when you have to take on insurance companies, you need the help of a personal injury lawyer. 
Chris Mova and his personal injury law firm, Mova Law Group, are ready to provide you with the best legal representation in San Francisco Bay area for your injury claim. Our accident attorneys have years of experience dealing with all types of personal injury cases. We invite you to contact us today and let us get you the maximum financial compensation you deserve for your injuries.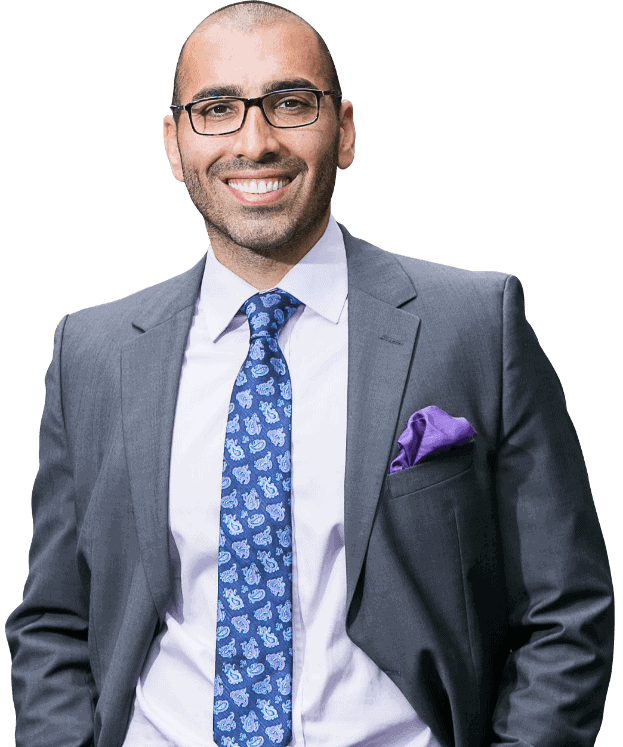 Mova Law Group is the Best Choice for Your Bay Area Personal Injury Case
Our experienced personal injury lawyers are always ready to fight for your legal right to compensation for your accident injuries. We know how insurance companies operate: They value their bottom line over helping accident victims by providing fair payouts. 
When medical bills pile up, insurance adjusters will seek to minimize the other party's role in your accident and blame you. They might even deny the injured party's claim outright. Even if the insurance company makes an offer, it's usually too low to be taken seriously. Their lowball amount won't begin to cover the expenses you have incurred as an injury victim.
Mova Law Group's accident lawyers know how to handle these insurers. If they refuse to deal fairly with you, we can file a personal injury lawsuit to force their hand. Once the defendant's legal team and insurance know our plaintiff means business, we may sway them into settling. If they decide not to cooperate, our trial lawyers will take them to court to get a verdict in your favor.
We take your personal injury case personally, and we don't want to see you mistreated. While to an insurance company, you may be nothing more than a case file number, to us, you are a valued client on whose behalf our super lawyers will work tirelessly. Contact us now to arrange a free case evaluation, and we will see that you get a fair settlement for your accident claim.
WHAT WE DO FOR OUR CLIENTS
Maximum Compensation In Injury Law

Medical Bills Paid

Access To The Top Medical Professionals

We Come To You In The Comfort Of Your Home

Winning Track Record
Transparent Legal Process

Property Damage Compensation

Recovery Of Lost Wages

Review Your Personal Injury Case

Award-Winning Customer Service

You Don't Pay Unless We Win Your Case




 
San Francisco Personal Injury Attorneys That Understand What Matters
Our personal injury lawyers at Mova Law Group know that your accident case involves real people with genuine stakes in the final decision of the personal injury claim. 
Whether you seek justice for yourself following a car accident or for a loved one harmed by abuse in a nursing home, our personal injury attorneys are here to support you. We want to see you made whole again by the law so that you and your family can regain control of your lives and finances.
We take the time to get to know you at our initial free case evaluation and understand your accident claim's nuances. Considering what you've experienced as the injured party, we can create a personalized strategy to get you fair compensation. 
During this free consultation, we review the evidence for your personal injury case and can provide an initial quote for what you could expect to receive should we proceed. If medical issues prevent you from visiting our law offices, our experienced legal team will visit you to review everything. 
You are not just another accident case to us – Mova Law Group treats you and your loved ones like family. We focus on you and your needs when we take on your personal injury claim. Contact us now to set up an appointment with us for your free consultation. Our law offices are open 24/7 for your convenience.
Accident Attorneys Who Know California Law
At Mova Law Group, we have years of experience in personal injury law and know how to prove liability under California's comparative negligence model. California is an 'at-fault' state, which means you, as the injured party, can seek financial compensation for injuries received in an accident that was someone else's fault.
At the free case evaluation, our personal injury attorneys will go over your claim for evidence of:
The other party's duty of care.
Their actions violated this duty that caused your car accident (as an example).
The motor vehicle accident caused by their actions resulted in traumatic brain injuries.
We can argue the other party's negligence using this evidence and that from accident witnesses and our specialist contacts. 
Comparative negligence means that multiple parties can be to blame for an accident, but you may still receive compensation for the part of the incident deemed the other party's fault. Our lawyers can give you legal advice at our free consultation on the viability of your claim, so wait to write off getting compensation until you have spoken to Mova Law Group first! If you worry that you might be partially responsible for your accident, you should still contact us immediately.
Why Choose Mova Law Group?
We prioritize you.
Chris Mova founded Mova Law Group because he was tired of working for big law firms that treated clients like they were faceless, nameless case file numbers. You have our promise that we will treat you and your personal injury claim with respect and dignity. We will take the time at our free case review to get to know you and personalize our legal strategy to meet your needs best.
Our talented team is ready to fight for what you deserve.
Our San Francisco personal injury lawyers have expert connections to help build the evidence supporting your case. We can introduce you to healthcare professionals and accident specialists who can show the other party's negligence. Our legal team is well-versed and experienced in all types of personal injury law, so we can estimate your future medical expenses and ask for appropriate financial compensation for your damages.
Our accident attorneys have a proven track record of success.
The Mova law offices have represented and won a broad range of personal injury cases, supporting accident victims in their pursuit of justice. We are prepared to argue your personal injury claim at a negotiating table or in the courtroom.
We understand the point of tort law is to make victims whole again, including their pain and suffering and quality of life. We don't just win you the obvious damages like coverage for accessibility modifications and medical bills. We will get you fair compensation for your non-economic damages as well.
Mova Law Group holds the responsible parties accountable for car accidents.
People who fail to behave responsibly do terrible harm to unsuspecting victims. Our legal team works to repair this harm. Our track record of advocacy on our client's behalf is why so many people across the Bay area have selected us to represent them, and so many of our clients come to us from referrals.
We want to hear from you if you are in an auto accident or any other accident case. You can reach our legal team 24/7, so call today or reach out through this website.
What Our Experienced Accident Attorneys Will Do For You
We Will Ensure Your Personal Health Is Taken Care Of.
We Will Ensure You And Your Property Damage Is Reimbursed For Free.
We Will Connect You With Top Rated Doctors For Treatment.
Personal injury accidents come at a cost, but you shouldn't be fighting the insurance companies for something that was not your fault!
Mova Law Group Answers Your FAQs
How Do I File a Personal Injury Claim in San Francisco?
California's statute of limitations on personal injury claims is two years from the date of an accident. The earlier you have the advocacy of an experienced personal injury lawyer, the better your chances are of building an impenetrable case and increasing the amount of your settlement.
There is no rule that you need to hire an accident attorney to file your personal injury case, but we advise that you do so. Taking on big insurance companies or corporate lawyers alone is ill-advised, especially while recovering from serious injuries. Don't let others bully you – contact Mova Law Group; our team will support you throughout the negotiation and represent you in court if needed.
Another great reason to hire a Mova accident lawyer? Your likelihood of winning your damages increases with legal representation. On top of that, support from the Mova law offices can maximize your financial compensation. We make sure you can pay your medical bills on time and will do the difficult negotiating while you focus on your recovery.
How Much Does a San Francisco Personal Injury Lawyer Charge?
At Mova Law Group, we know accident victims are already under much pressure. Medical expenses and other bills pile up while they may be unable to earn an income, creating heavy burdens. In some cases of wrongful death, you might have lost a financial provider and be covering your loved one's funeral and burial costs. We do not want to add to your worries, so we accept no payment upfront for our legal services. Our focus is on assisting you.
Our initial case evaluation is free, so you have no risks and no obligation to us when you meet with one of our legal professionals. We will outline your case and provide you with an estimate of what you can expect to win with Mova's legal representation. 
We stake our reputation and upfront costs on our ability to get you the financial compensation you deserve. If you hire our legal team, we operate on a contingency fee basis, meaning you only pay when we win a financial settlement that satisfies you. There are no hidden retainers or other legal fees.
Contact us today to set up your free consultation, and we will review your personal injury claim or wrongful death case immediately.
How Do I Reach Out to a San Francisco Accident Attorney?
At Mova Law Group, we pride ourselves on being available to help accident victims whenever they need us.
You can contact us through the form on our website, and rest easy knowing we keep your information secure and private. We will arrange a free case evaluation or have any of your questions answered by a member of our legal team. You can also reach our law offices by calling our 24/7 number.
When you are a client of Mova Law Group, we commit to keeping you updated on all aspects of your personal injury case. You can contact us with any queries or concerns; we will always respond promptly. We value you and your feedback and want you as involved in your case as you wish.
What Types of Personal Injury Cases Does a Bay Area Personal Injury Lawyer Handle?
Mova Law Group has experience handling all types of personal injury law. Our practice areas include:
For more information about the services we provide for our clients, set up a free consultation today with one of our accident attorneys.
Mova Law Group Has a Proven Track Record of Success
RECENT SETTLEMENTS
You can see how Mova Law Group won over $24 million in case settlements for our clients last year.
Car Accident Case – Car vs. Car case where our client suffered neck and back injuries.
Motorcycle Case – Car vs. Motorcycle accident that resulted in arm and hip injuries.
Pedestrian Accident Case – The client was walking across the street and was hit by a vehicle. He was taken to the hospital and had to undergo two types of surgery to fix his severely fractured leg.
Bicycle Accident Case in Northern California – Truck vs. Bicycle resulted in a brain injury. The litigation of this case lasted over three years.
Mova Law Group in San Francisco:
Contact us today: (858) 900-9911
Other Cities We Serve
Check out the Mova Law Group blog here for more information on personal injury cases.