Chula Vista Personal Injury Lawyers
Receive The Highest Compensation For Your Accident Case

Request a Free Legal Consultation
Chula Vista Personal Injury Attorneys
If you or a loved one suffers injuries in a San Diego County accident caused by another party, you stand to lose a lot. Your health, ability to work, ability to move, and ability to pay for the necessities in life may all be taken away from you in the blink of an eye. That is a terrifying thought but a reality for accident victims.
Luckily, California operates under tort law. Injured parties get the opportunity to seek justice from the at-fault party paying them for their damages. While money cannot fix everything or bring back lost family members, it does help to cover the medical expenses and other bills your household has piling up. You can regain control of your life again and have peace of mind after your injuries.
The road to financial compensation is a challenging one. There are a lot of complex legal matters to handle before you can put this horrible incident behind you. That's why you need legal representation from a top-rated Chula Vista personal injury attorney from Mova Law Group. When you suffer harm due to someone else's negligence, contact us, and we will handle your personal injury claim for you. We ensure you get the maximum financial compensation you deserve.
We will review your case in an initial free consultation, so contact us now at our 24/7 number to get started on your injury claim.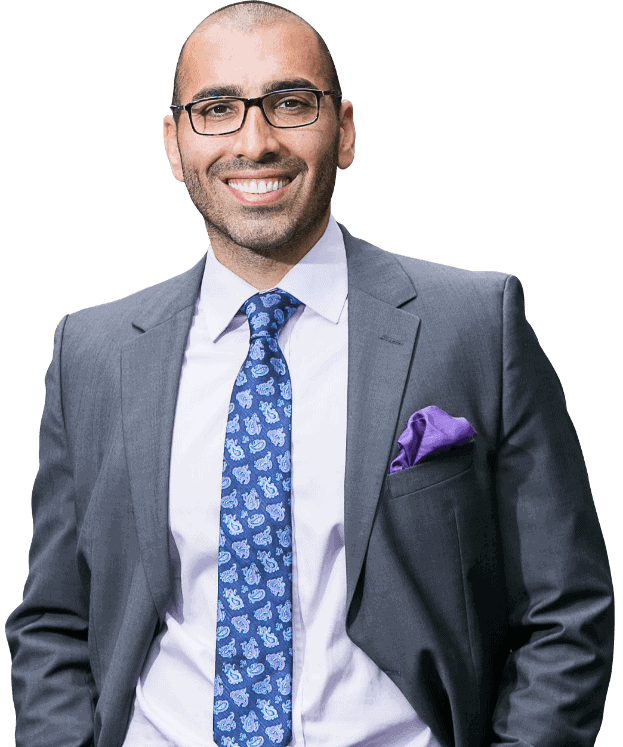 Chula Vista Personal Injury Lawyers Representing Our Community
Chula Vista is the seventh largest city in Southern California. Its population grows annually, thanks to its lower cost of living compared to its close neighbor, San Diego.
Our city is a great place to live and raise a family, but as with any growing area, the greater the population, the increased likelihood of accidents. For example, Chula Vista recorded around 1800 motor vehicle accidents (closed investigations only) in 2021 and 2022. Since accidents usually involve multiple people, we see a sizeable amount of our population experiencing injuries and property damage.
The Chula Vista personal injury lawyers of Mova Law Group know the concerns of this community because we live and work here too. As your neighbors, we want to provide injured accident victims of our city with the best legal representation possible.
Our accident attorneys don't view you as another case file number like some big insurance companies do. Mova's law offices pride ourselves on taking your personal injury cases personally.
Our personal injury lawyers are available to residents of Chula Vista 24/7 to contact if you need to speak to an attorney. In the aftermath of an accident, our legal experts can come to you in your home if you cannot make it to our location. We will travel to your home, work, or anywhere else you deem convenient to meet for an initial free case review. No distance is too far or case too large for our experienced personal injury law firm.
What is California's Law on Personal Injury?
California is an 'at-fault' state: You can file an injury claim against another party in a civil suit if you can prove their negligence made them liable for the accident.
The Chula Vista and San Diego personal injury attorneys of Mova Law Group will tell you that proving negligence is complicated. You are best served by having experienced lawyers in your corner to argue a case against insurance companies and the defendant's legal team. At our free consultation, our attorneys will look over your claim for evidence of the following:
The other party's duty of care towards you and their breach of this obligation.

Their actions violated this duty causing your

auto accident

(as an example).

This

auto accident

caused by their actions resulted in traumatic

brain injuries

.
If we deem your case strong enough to argue liability successfully, we will seek restitution for your damages.
California has a strict statute of limitations of two years for most injury claims, meaning you have that window from the accident date to file your claim. The earlier you build your case, the better your chances of securing an award. 
For this reason, you must contact a Chula Vista personal injury attorney as soon as possible. Put Mova Law Group on the case and rest easy knowing that your claim is in capable and experienced hands.
Don't Let Insurance Companies or the Other Party's Attorneys Bully You
Insurance companies (even your own) value their bottom line over injury victims. Adjusters will work hard to avoid paying out as little as possible, even sometimes outright denying your claim. They may attempt to get you to accept some fault in the accident or minimize your injuries. They'll often try to reach out and convince you to settle immediately with an insultingly low settlement offer. Mova Law Group is familiar with their tactics; we know how to protect you from their manipulation.
What if you may be to blame for part of the accident? California follows a comparative negligence model, meaning if multiple parties are at-fault, you can get awarded damages matching the part of the accident caused by the other party. So don't worry; you may still have an accident case – our accident attorneys can give you legal advice upon review of your evidence. We will let you know how much you may expect to win.
WHAT WE DO FOR OUR CLIENTS
Maximum Compensation In Injury Law

Medical Bills Paid

Access To The Top Medical Professionals

We Come To You In The Comfort Of Your Home

Winning Track Record
Transparent Legal Process

Property Damage Compensation

Recovery Of Lost Wages

Review Your Personal Injury Case

Award-Winning Customer Service

You Don't Pay Unless We Win Your Case




 
Why Hire Mova Law Group for Your Personal Injury Lawsuit
Mova Law Group is a Law Firm Focused on Helping People
Chris Movafagh and his experienced personal injury legal team take the time to get to know the injury victims we represent. We spend time listening to you so that we know precisely how your serious injuries have affected your life and what your losses are. We build you a personalized legal strategy as part of our service. We treat you like family members at Mova Law Group, not just another accident case.
We Take an Aggressive, Results-Oriented Approach
We take the fight to big insurance companies and the at-fault parties. With Mova Law Group, you can expect vigorous representation and advocacy. Whether we're negotiating a top settlement outside of court or taking them to task at trial, we're here for you from the start to the awarding verdict. 
We are Award-Winning Personal Injury Lawyers with a Proven Track Record of Success
Head attorney, Chris Movafagh, has received many awards for his legal work, results, and client satisfaction. A short list of his awards and accolades includes:
National Academy of Personal Injury Attorneys

Million Dollar Advocates Forum

A 10.0 Rating – Top Personal Injury Attorney

Two Years as a '10 Best

Law Firm

' for Client Satisfaction
Mova Law Group Has Years of Experience Navigating the Chula Vista Court Systems
Mova Law Group has fought for injury victims from all types of accidents, and we have the settlements and testimonials to prove it. We bring a wealth of experience, having successfully represented the legal rights of countless personal injury clients in Chula Vista. We invite you to add your name to our ever-growing roster of successful client outcomes.
Free Consultation for Chula Vista Residents
Take the first step in securing your and your family's financial future, and reach out now to arrange an appointment for our free case evaluation. If you can't come to our law offices, Mova's attorney will go to you. During this session, we will discuss the circumstances surrounding your accident case and determine the viability of your claim. 
From there, we can arrange to gather evidence and go over the next steps for filing your personal injury suit. Our free consultation puts you at no risk and obligation to work with Mova Law Group – we see this as a chance to get to know each other. We build our attorney-client relationship on our personalized legal strategy, and we will keep you as involved as you wish in future proceedings.
Contact us today through the form on this website or call our 24/7 number at (619) 815-5557 to set up our initial free case review.
How to File a Personal Injury Claim in Chula Vista
Mova lawyers will establish all the facts surrounding your accident in the intake process. We will review the case information and determine what evidence we need to gather.
Investigation
Your Mova legal representation will set about contacting your witnesses and getting statements. We will review police accident reports and any video and photographic footage.
Our law offices work with several expert witnesses and accident specialists who we can call upon to build an impenetrable case against the insurance company. 
Healthcare Evaluations
Mova Law Group has several medical specialists that can test for your injuries near your Chula Vista home. After signing up and retaining our services, we will immediately schedule appointments to see an injury specialist for your road to recovery.
Your accident injuries must appear in the medical record, and equally important is that injury victims follow doctors' orders to heal. Insurance companies will look at your medical files to confirm you are not trying to claim money for pre-existing injuries. If they see you need to focus more on your recovery, they will use this information against you.
Our healthcare specialists can help identify and document all injuries caused by your accident. Our doctors give reasonable timelines for recovery and the costs of needed medical treatment. 
Focus on Your Recovery
Taking on insurance companies alone when attempting to heal is ill-advised. Mova Law Group will handle the heavy lifting of your case. Our Chula Vista personal injury attorney will inform you of all new developments and update you through the legal proceedings. 
Now is the time to focus on the essential things: Your recovery and your loved ones. You can relax knowing that an experienced legal team is fighting on your behalf.
What Our Experienced Accident Attorneys Will Do For You
We Will Ensure Your Personal Health Is Taken Care Of.
We Will Ensure You And Your Property Damage Is Reimbursed For Free.
We Will Connect You With Top Rated Doctors For Treatment.
Personal injury accidents come at a cost, but you shouldn't be fighting the insurance companies for something that was not your fault!
What Can I Expect for Financial Compensation?
There's no guaranteed monetary amount you can count on winning. That doesn't mean we let you go into negotiations utterly unaware of what to demand. Mova Law Group's personal injury lawyers have years of experience in this area, and we can put together an accurate estimate of what you should seek for a settlement.
A personal injury lawsuit's compensatory damages fall into economic and non-economic categories. 
Economic losses are straightforward and easier to argue as there are actual receipts. Some types of monetary damages include:
Medical bills

(current and future procedures, prescriptions,

medical treatments

, rehabilitative therapy, etc.).

Lost wages from time off work (or

lost income

earning capacity if you can no longer work).

Permanent disabilities and modifications necessary for accessibility.

Medical equipment (for example, wheelchairs or prosthetic limbs).

Property damage.

In-home nursing or long-term care.
Non-economic damages are subjective values, but Mova Law Group's accident attorneys will also fight to get you maximum compensation for these. Such losses include:
Pain and suffering.

Emotional distress

(including stress, anxiety, depression).

PTSD.

Lowered quality of life.

Loss of relationships.
The value of your personal injury claim will depend on the severity of your injuries, the losses you sustained, and the other party's share of responsibility for the accident. Your personal injury lawyer will consider all these factors when developing a settlement estimate.
How Much Does a Chula Vista Personal Injury Lawyer Cost?
Suffering from an injury resulting from a preventable accident can leave you struggling to keep up with life. The struggle to ' keep afloat ' can be overwhelming, from healing and rehabilitation to time off work, bills, and medical expenses.
Let us help. We know how trying this time can be for you and your family. The last thing we want to do is add on another expense. Our firm works for you on a contingency basis. This payment plan means we only get paid when you're awarded damages and we settle the accident case to your satisfaction. 
Mova Law Group offers our no-obligation free case review, and we do not need any upfront payment for our legal services. We assume the financial risk, so you don't have that burdening you on top of everything else.
If you are struggling with medical bills, contact our law offices today. We'll get started on your accident claim today, and you will be that much closer to financial compensation.
Mova Law Group's Personal Injury Accident Practice Areas