San Diego Back Injury Lawyer
Receive The Highest Compensation For Your Back Injury Accident Case

Request a Free Legal Consultation
BACK INJURY ATTORNEYS IN SAN DIEGO
Accidents causing injuries to your back can cause a lifetime of pain and increased risk of more damage. Pain and suffering may have a sudden onset, appear much later after your accident, or be chronic. Since the spine contains the nerves, spinal cord injuries can ripple throughout your body, without telling what you may feel. Medical expenses related to dealing with back injuries can be pretty significant.
The back injury attorneys at Mova Law Group understand how these injuries can affect your life. If you or a loved one were an accident victim through someone else's recklessness or negligence, you could seek compensation through an injury lawsuit. Our expert personal injury lawyers will fight your claim to get you the necessary payment.
No matter your location, our personal injury lawyers and car accident lawyers are here to represent you! We have handled injury claims throughout the state, including Los Angeles and Camino. Contact us today to set up a free consultation at (858) 900-9911 or through this website.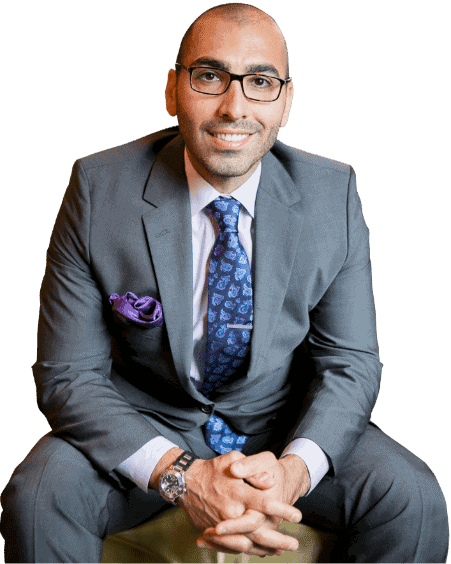 OUR EXPERIENCED SAN DIEGO PERSONAL INJURY LAWYERS UNDERSTAND BACK INJURIES
It is natural for aches and pains to develop in the back area with age. Still, sometimes a motor vehicle accident, a slip and fall accident, or a workplace accident can result in medical treatment required at an earlier age than you would have hoped.

We get the devastating impact this pain can have on your life and your family. A spinal cord injury lawyer can at least ensure you get a fair settlement to cover your needed medical treatment.
WHAT WE DO FOR OUR CLIENTS
Maximum Compensation In Injury Law

Medical Bills Paid

Access To The Top Medical Professionals

We Come To You In The Comfort Of Your Home

Winning Track Record
Transparent Legal Process

Property Damage Compensation

Recovery Of Lost Wages

Review Your Personal Injury Case

Award-Winning Customer Service

You Don't Pay Unless We Win Your Case




 
HOW DO I KNOW IF I'VE EXPERIENCED A BACK INJURY DUE TO AN ACCIDENT?
In most cases, following an accident, you will know if something has happened to your back because of the back pain. That said, there are times that people have walked away from incidents and only years later felt the repercussions of the injury.
There are three classifications of back pain:
Acute – Rapid onset, lasts days to weeks.

Subacute – Can have a rapid or slow onset, and lasts 4-12 weeks.

Chronic – Gradual or rapid onset pain that lasts longer than 12 weeks.
The pain you might feel in the aftermath of trauma to your back may be any of the above three, or a combination, depending on the location. Pain from a back injury may feel like:
Stabbing pain in a particular spot when you lift something or move.

Aching pain in your lower back makes it hard to stand up straight.

Pain runs up and down your spinal cord, from the upper back to the lower back, and returns.

Pain is situated in the muscles around your neck and shoulders.

Chronic aches in your back make it difficult to sleep, stand, sit, or move around.

Shooting pain from your lower back through your hip and into your legs.

Numbness or tingling felt in legs, arms, and fingers, rather than the back.
Following any motor vehicle accident, no matter the size, it is crucial that you see a medical professional and get checked out. If you slip and fall in public, see a doctor. If you have strained or sprained or pulled anything in your back while on the job, seek medical care immediately. It's essential to have your injuries documented so you can prove when they began.
Beyond providing medical records for an injury claim, doctors can request the necessary tests to determine the extent of your injuries. You may need an x-ray, and some issues, like herniated discs, can only be accurately diagnosed after being seen on an MRI. Your accident attorney can get you access to the top medical professionals to handle your injuries. Let our law offices know in our initial consultation, and we will refer you.
DIFFERENT TYPES OF INJURY TO THE BACK
Soft tissue damage, muscle, tendon, and ligament sprains and strains can be caused by improper use, falls, or collisions. You may not detect these injuries immediately, so it can be difficult to prove liability. They are costly, though, as they are very painful, may require physical therapy, and can reoccur later in life.
Ruptured, slipped, or herniated discs can cause extreme back pain and only worsen with time, with no complete "fix." Discs are what keep the vertebrae from rubbing together, which is the cause of the pain. Once a disc deteriorates, no amount of surgery can fully repair the damage.
Lumbar injuries or lower back pain can arise from significant accidents or accumulated incidents over time. Poor posture and lack of ergonomic seating in offices can result in this pain, as well as the unsafe lifting of heavy objects or high or low-speed auto accidents.
Compression fractures are back injuries that frequently go unnoticed, appearing more often as a person ages. People assume a senior's shrinking height and poor posture result from getting older and not tiny cracks in their spine. Slip and falls can cause more fractures or worsen existing ones, making standing, moving, and even breathing painful.
Spinal cord injuries are severe. Spinal cord injury victims can experience anything from partial loss of feeling in certain body parts to catastrophic injuries like paraplegia or quadriplegia. It all depends on the type of accident and what part of the spinal column was affected. The higher on the spinal cord the injury occurs, the more of the body could be immobilized. Paraplegia often results from vehicle accidents, falls, or attacks, where the lower back takes the brunt of an impact. Swimming pool accidents and some falls that are more likely to impact the neck and upper spinal column may cause quadriplegia.
Injuries to the upper back, lower back, or spinal cord can incur immense medical costs and cause temporary or permanent disability. If you or a loved one have been injured, you need legal representation from an experienced spinal cord injury attorney. Keeping your injuries in mind, at Mova Law Group, our personal injury lawyers will come to you for a free case evaluation to discuss your claim.
EXPERIENCED SAN DIEGO BACK INJURY ATTORNEYS WILL HANDLE YOUR PERSONAL INJURY CASE
If you are involved in an accident in San Diego county that has caused back injuries or work in dangerous conditions that can lead to bodily harm, you have the legal right to file a personal injury claim against the negligent parties.
Common accidents that cause back injuries include:
In cases not involving vehicles or falls, you can often see decades of muscle strain on the job turn into chronic pain and lifelong complications. Workplaces can take specific preventative measures, including providing training on safe lifting techniques, to avoid worker compensation.
Safety equipment such as harnesses can reduce the risks of injuries on the job, and emergency training can help employees know how to react to a back injury. An experienced personal injury lawyer could argue product liability if the equipment doesn't work the way it is supposed to for protection and causes an injury to the plaintiff.
Correct first-aid treatment after an injury can also make a huge difference. Jarring a victim after trauma to the spinal cord can increase nerve damage and the risk of paralysis. Besides issues in care following an injury, other instances of medical malpractice, such as surgical errors, can cause irreparable back problems.
Dangerous conditions due to negligence on the part of an employer, premises liability of a landlord, or defective products causing back injuries can be challenging to prove. Still, the San Diego law firm of Mova Law Group can help determine if your personal injury case meets a breach of duty of care. We can help gather evidence of unsafe work practices, lack of safety equipment, or improper health and safety standards.
Remember that no matter how you receive your injury, the insurance companies representing the negligent parties will try to fight you on your case. They will claim that your injuries existed before an accident or that your pain and suffering are less than what you claim. Following an accident, first, speak to a medical professional. Then reach out immediately to our personal injury law firm so our legal team can begin compiling your case with records of your medical care.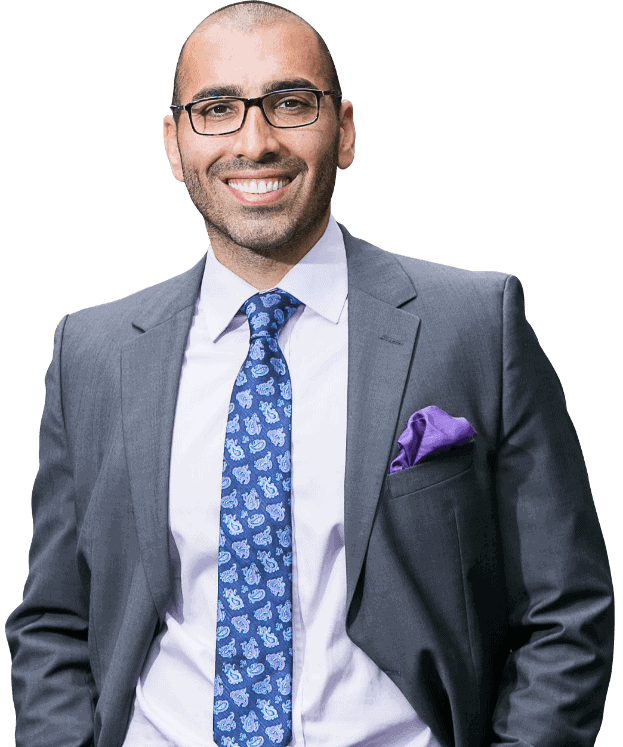 RECEIVE COMPENSATION WITH HELP FROM A CALIFORNIA SPINAL CORD INJURY ATTORNEY
When you or a loved one are in an accident that results in a back injury, the losses can be astronomical. Some issues you might experience as a result of yourself or someone else having a back injury are:
Medical bills

for initial treatment, physical therapy, and future treatment if the injury returns.

Physical pain and suffering.

Potential

brain injury

.

Emotional distress.

Loss of income due to time off work. Disability applies if an injury puts you out of work for 12 months. Most

back injuries

require rest time and limit mobility, so work is almost always affected.

Permanent loss of

earning capacity

for severe injuries.

Accommodations for a permanent disability include wheelchairs, ramps, canes, and handrails. Individuals might require long-term care for the rest of their lives. They may need to hire people to do tasks they could have done themselves, which is an added cost.

Loss of quality of life.

Wrongful death

in extreme cases.
Again, insurance companies do not have your side regarding back injuries and will fight you to pay out as little as possible. The San Diego personal injury lawyers at Mova Law Group will argue your injury claim in a courtroom if necessary.
SEEK COMPENSATION UNDER CALIFORNIA PERSONAL INJURY LAW
The above costs and losses are well beyond what most people can afford. If you have been in an accident, you usually lose money from having to take at least some time off work. No one can predict how long you will need to pay for expenses like physical therapy.

A spinal cord injury lawyer will take up your personal injury lawsuit against the negligent parties and insurance companies to get you full compensation. Ideally, you want to recover the costs you have had to pay already and will have to pay in the future. Also covered should be specific tools or equipment you may need to recover physically. If you can no longer work again, a fair settlement should reflect that.

Strong evidence that your back injury occurred because of someone else's recklessness or negligence may mean you could also get punitive damages paid to you. You can discuss this option with one of our personal injury attorneys at your no-charge, no-obligation initial consultation.
MOVA LAW GROUP WILL FIGHT YOUR BACK INJURY CASE
Dealing with legal details is the last thing you should do if you have experienced a back injury. You must seek medical treatment from professionals immediately after the accident and follow their advice. If you reach out to a personal injury lawyer, they can handle your case directly.
We have back injury lawyers with years of experience in personal injury law at Mova Law Group. We will recover and review evidence in your case with you and provide legal advice on how to proceed. We will fight your claim aggressively, with our trial lawyers going to a courtroom if needed to get you a fair settlement. As part of our attorney-client relationship, we will only settle once you decide to.
We know we can help you and only charge contingency fees to demonstrate this. Our confidence means you only pay us when we get the verdict in your injury case you want! To speak to an expert back injury attorney today, contact us through this website or call our San Diego office 24/7 number at (858) 900-9911.
Chris Mova is an award-winning back injury lawyer in San Diego, California. His law firm of Mova Legal Group fights for you against the big insurance companies. Chris knows the value of listening to each client's unique experience, and his team of personal injury attorneys was hand-picked because they feel the same way. He is committed to getting you justice and fair treatment when you need it most. Learn more about Chris.