El Cajon Pedestrian Accident Lawyers
Receive The Highest Compensation For Your Accident Case

Request a Free Legal Consultation
El Cajon's Top-Rated Pedestrian Accident Attorneys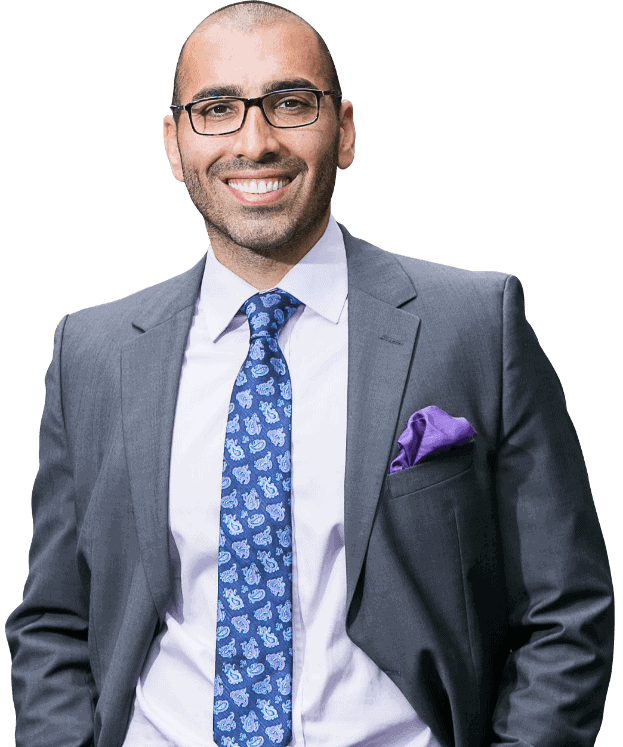 Why Are There So Many Pedestrian Hit-and-Run Accidents In El Cajon?
In El Cajon, a week doesn't go by without television news highlighting a hit-and-run or near-fatality accident caused by a reckless driver and pedestrian. As the population of El Cajon increases, more drivers tend to be stuck in traffic, anxious, mad, and irritable. Our law firm has physically spoken to countless locals regarding street safety and how we can prevent fewer El Cajon pedestrian accidents on their roads. 
Here are a few reasons why we think there are so many pedestrian accidents taking place in El Cajon:
Crowded Streets Without Relief of New Roads: As most smaller cities increase in size, it is only fitting that a city invests in expanding its current road systems to withstand the increase in traffic. We've asked locals in El Cajon if their city has done its part to break new ground and expand its roads, but the consensus is the city still needs to address this issue. How much more money will El Cajon taxpayers have to pay to get more routes created?
Not Enough Speed Bumps: Speed bumps can be a great way to prevent fewer accidents or make you extremely late to work in the morning. Locals have mixed feelings about creating additional speed bumps to reduce the number of pedestrian hit-and-run accidents each month.
Low Enforcement Traffic Presence: Local law enforcement officials typically focus on maintaining order within a city and reporting to emergency/non-emergency phone calls consistently. Most locals have requested the city increase spending to have more traffic law enforcement daily. If more traffic stops for speeding and texting-while-driving occur, the word might spread around town. Hopefully a result of increased law enforcement stops would be safer driving conditions!
What Are Your Thoughts?
As a local pedestrian accident lawyer in El Cajon, we want your thoughts! How can the city or public officials contribute to reducing the number of injured pedestrians each month? Should local laws be made to enforce driving laws? Contact us today, as we'd like a press release created with city officials demanding more attention.
At San Diego personal injury Mova Law Group, we believe that your insurance company is ultimately responsible for holding all negligent drivers accountable for their actions. Call Chris Mova today for a chance to seek justice for your injuries through personal injury compensation.
If you are interested in learning how pedestrian accident laws can work in your favor, give us a call today at (619) 273-0126.
WHAT WE DO FOR OUR CLIENTS
Maximum Compensation In Injury Law

Medical Bills Paid

Access To The Top Medical Professionals

We Come To You In The Comfort Of Your Home

Winning Track Record
Transparent Legal Process

Property Damage Compensation

Recovery Of Lost Wages

Review Your Personal Injury Case

Award-Winning Customer Service

You Don't Pay Unless We Win Your Case




 
What Do I Do If I'm In A Pedestrian Hit & Run Accident?
If you're the pedestrian victim and have been injured and cannot move, wait until local emergency services or someone that viewed the scene comes to assist you. If no one can see you and you have been left alone on the road, try to get to a safe area away from incoming traffic. If you can use your cellular device, call 9-1-1 as soon as possible for assistance.
If you can move and are not seriously injured, please get to a safe location and call 9-1-1. You should also exchange information with all potential eyewitnesses to your accident, such as contact information, the vehicle's description, and photo/video evidence. Our pedestrian accident attorneys in El Cajon can use this information to assist you with your personal injury claim.
If you are a driver and have accidentally injured a pedestrian, park your car on the side of the road and ensure you do not pose any threats as a hazard on the road against ongoing traffic. Do not leave the scene and make this a hit-and-run accident! Once you pull over safely, call 9-1-1 for emergency assistance and to report the accident. Then contact our accident injury lawyers at Mova Law Group immediately.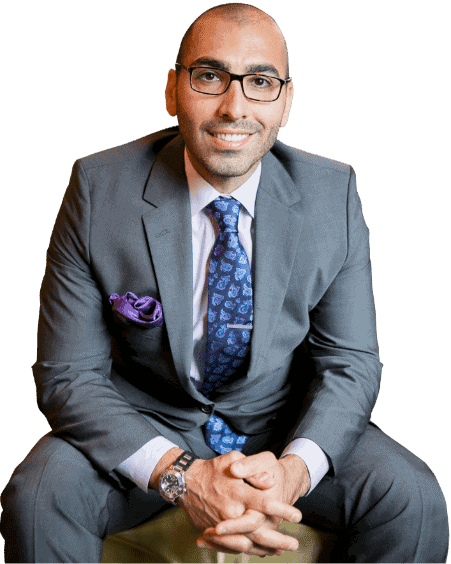 EL CAJON
San Diego Personal Injury Lawyer
Chris Mova is an award-winning pedestrian accident injury lawyer in El Cajon, California. His law firm of Mova Law Group fights for you against the big insurance companies. Chris knows the value of listening to each client's unique experience, and his team of personal injury attorneys was hand-picked because they feel the same way. He is committed to getting you justice and fair treatment when you need it most. Learn more about Chris.