SAN DIEGO BICYCLE ACCIDENT LAWYER
Receive The Highest Compensation For Your Bicycle Accident Case

Request a Free Legal Consultation
BICYCLE ACCIDENT ATTORNEYS IN SAN DIEGO
In San Diego County, many roads do not have properly paved bike lanes or not enough space for a bicyclist to ride through, which means they have to share a route with a motor vehicle that can be ten times their size. If you or a loved one has serious injuries or someone has suffered a wrongful death due to a bicycle crash, contact our San Diego Bicycle Accident attorneys at Mova Law Group to get started on getting you maximum compensation.
STATUTE OF LIMITATIONS FOR CYCLING ACCIDENTS IN CALIFORNIA
If you have been injured in a bike accident, you have up to two years to file a personal injury claim if you live in California. This time is the "Statute Period" of the pre-claim process. As expert lawyers with extensive experience in the personal injury field, we do not recommend waiting until your two years are almost up before you file your claim, since the longer you take, the harder it becomes to claim compensation.
WHEN SHOULD I CONTACT A SAN DIEGO BIKE ACCIDENT LAWYER?
After suffering injuries from being a cyclist in a car accident, you are probably at a loss for what to do next. This is a common situation that many San Diegans have since most people don't expect to be involved in collisions with motorists.

After a bike crash, use the contact form or call our bicycle accident attorneys directly for a no-obligation initial free consultation. Someone at our San Diego office is available to take your call 24/7. The Mova Law Group's award-winning legal experts in bike accident case law and personal injuries will guide you in your journey to financial compensation. In selecting us as your legal representation for your personal injury case within the same week of your accident, you are more likely to have a successful outcome.
INCREASE YOUR CHANCE OF COMPENSATION FOR YOUR BICYCLE ACCIDENT
You're risking a lot if you attempt to navigate the legal process alone. The quality of your future is at stake, so you need to be sure you protect yourself. By hiring an experienced San Diego bicycle accident attorney your chances of receiving a reasonable settlement for your claim increases significantly. We will not give in until we get you the verdict for your bike accident your case deserves.

This applies to any injury where someone else was at fault. Your bike accident case could take several different turns. If you don't have legal representation there to assist you, your chances of losing out on additional damages and compensation for losses drastically increase. One of our bicycle accident lawyers may decide after a free case evaluation that you must go to court to fight for proper compensation. They can tell if you're getting taken advantage of and can protect you.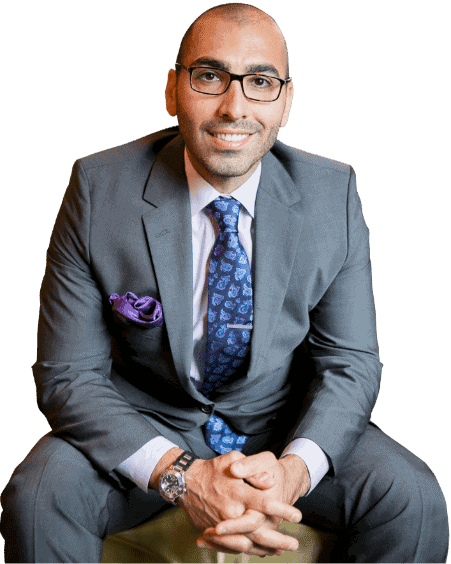 Recent Settlements
SETTLEMENTS FOR BICYCLE ACCIDENTS
Northern California (Monterey County) – Truck vs. Bicycle accident, resulting in traumatic brain injuries. This case was litigated for over 3 years. This publicly traded company stated they would never give our client a penny for the head injuries they suffered. The initial police report stated our client was 100% at-fault. Still, after hiring an accident reconstruction expert and allowing their doctors to conduct very limited mental exams of our client (under our strict supervision), the company finally did the right thing and paid.
What Our Experienced San Diego Bicycle Accident Attorneys Will Do For You
We Will Ensure Your Personal Health Is Taken Care Of.
We Will Ensure You And Your Property Damage Is Reimbursed For Free.
We Will Connect You With Top Rated Doctors For Treatment.
Bicycle accidents come at a cost, but you shouldn't be fighting the insurance companies for something that was not your fault!

What is Considered Negligence in a Bike Accident?
Negligence is considered as a failure to give proper attention while doing something, and it is the main reason for most of the bicycle accident injuries in San Diego, CA accidents. During any road accident, the most common classic examples of negligence are failure to look both ways, failure to yield to the right of way, failure to obey stop signs, and speeding up and sudden turns without using a signal.

In an accident between a bicycle and a car, the cyclist is the most likely to get injured and seek legal damages for medical expenses. Since the cyclist doesn't have insurance for riding on the bicycle, the negotiation between these parties always involves the insurance company of the driver. The settlement can only occur if it is proved that the driver was at fault. If the driver's responsibility cannot be confirmed, the bicycle rider must take the case to a personal injury attorney to recover compensation for the documented injuries.

What Should Be Done After a Bicycle Accident?
If you, as a cyclist collide with a car or another cyclist, you need to consult a San Diego bicycle accident injury attorney any time you suffer more than minor scrapes and cuts.
At the accident scene, it is important to tend to your potential injuries first and call a medical professional. Do not take any action without their guidance. Injuries may not appear immediately but may be detected over time and have a massive impact on your life. Injuries from bicycle collisions can include:
Road rash, cuts, and abrasions
Fractures or broken bones
Head injuries like concussions
Spinal cord injuries, resulting in chronic pain or even paralysis
Catastrophic injuries, such as internal organ damage
Fatalities in extreme cases
Police will likely fill out an incident report and speak to eyewitnesses, view the accident scene, and take note of any potential causal factors. These reports will come in handy in litigating your personal injury case, so your bike accident lawyer will recommend getting a copy.
As most bike-on-car accidents result in severe injuries, the insurance company lawyer from the driver's side may use the injured cyclist's contact information to reach out. These are not calls made out of concern: Those defense lawyers do everything to settle the matter as quickly as possible. They often offer settlement deals to cover only your most basic medical expenses and accident-related fees during this process.
After following your doctor's orders, the next most important thing to do following a bicycle collision is to reach out to a bike accident lawyer. Our legal team at Mova Law Group are experts in handling personal injury cases and dealing with defense teams and insurance companies. Contact us today at (858) 900-9911 to ensure you're protected!
THE MOST COMMON TYPES OF BICYCLE ACCIDENT INJURY CASES IN SAN DIEGO
Victims that have suffered great bodily injury typically were hit by reckless driving under the following scenarios:
The Right Turn

Being Rear Ended
Open Door Bicycle Crash

Bad Weather
ABOUT YOUR BICYCLE ACCIDENT CLAIM
Mova Legal Group is the highest-rated San Diego bicycle accident attorneys because:
If you or a loved one has been injured while riding a bicycle in the city of San Diego, you must seek medical attention and justice immediately. Bicycle accident victims have every right by California law to claim compensation after they have been hit by a negligent driver.
Never wait, call our personal injury lawyers in San Diego and fight for your medical treatment, medical bills, lost wages, damaged property and compensation today.  Don't allow your injuries to heal without the right medical attention! The longer you wait, the less likely you will be able to be properly compensated through a personal injury claim against the at-fault party.
Our attorneys are available 24 hours a day, 7 days a week for your convenience.
Contact us 24/7 at (858)900-9911. Our attorneys are available 24 hours a day, 7 days a week for your convenience.
THE ADVANTAGE OF EXPERIENCED BIKE ACCIDENT ATTORNEYS
If you accept an early settlement deal, you will lose the right to sue the car driver. Why do you need to sue them in the future? Well, if your neck or head starts to hurt a few days after the accident due to delayed accident pain, you need to go for medical treatment, and the car driver would be liable to pay your treatment bill since it is the result of that accident. No wonder auto insurance lawyers always try to settle these disputes as soon as possible! Here it would help if you had the legal advice of a reasonable bicycle accident injury attorney who will help you to get total compensation for your medical treatment and other expenses.

You should contact an experienced San Diego bicycle accident injury lawyer who is well acquainted with all California traffic laws.
YOUR BICYCLE INJURY ACCIDENT CLAIM DESERVES TOP-TIER ATTORNEY REPRESENTATION
Aside from having familiarity with the legal process, a San Diego bicycle accident attorney can give you a fair estimate of what your personal injury claim is worth. There are a number of factors that determine the value of your injuries in an accident case. Although there are settlement calculators online that provide an estimate on your claim, they're usually not accurate.

On the other hand, an expert personal injury lawyer like those at Mova Law Group can look at your case from every angle and know what you should expect for your claim. They know exactly what elements to factor in, including lost wages, medical bills, and pain and suffering.

Trying to guess what your claim is worth and handle the settlement yourself will likely result in unfair compensation for your injuries. You may end up losing thousands that you could've received had you worked with an attorney.
Chris Mova is an award-winning bicycle accident lawyer in San Diego, California. His law firm of Mova Law Group fights for you against the big insurance companies. Chris knows the value of listening to each client's unique experience, and his team of personal injury attorneys was hand-picked because they feel the same way. He is committed to getting you justice and fair treatment when you need it most. Learn more about Chris.