San Diego Car Accident Lawyers
GET THE HIGHEST COMPENSATION
FOR YOUR CAR ACCIDENT CASE

Request a Free Legal Consultation 24/7
THE HIGHEST RATED CAR ACCIDENT ATTORNEYS IN SAN DIEGO, CALIFORNIA
Our legal firm Mova Law Group specializes in car accident injury law in California. Our car accident attorneys have been awarded several certificates for our outstanding accomplishments:
2016 Avvo Attorney's Choice Awards
2016 The Best of Yelp San Diego Lawyers
2017 Yelp Highest-Rated Car Accident Lawyers
2018 San Diego State University Lawyer Sponsorship
Car accidents increase with more people on the road, so it is not surprising that the state of California has one of the highest numbers of traffic accidents and traffic fatalities in the country, according to 2019 statistics. Despite drops in numbers of car accidents over the last number of years, it appears fatal accidents are once again on the rise throughout the state going into 2022 (nhtsa.gov).
In 2017, there was a total of 40,100 people killed due to motor vehicle accidents alone. These numbers include any fatal accident involving vehicles, so truck accidents, motorcycle accidents, and car-on-pedestrian accidents are included. While technically driving is safe, all it takes is one driver not obeying the rules, and you or a loved one could receive serious injuries or even wrongful death.
Our state lawmakers can make all the rules they want for traffic safety, but if negligent drivers continue to be distracted or pay attention to their cell phones instead of the roadways, there will never be any progress! You need legal representation from a personal injury law firm if you or a loved one are injured in an auto accident.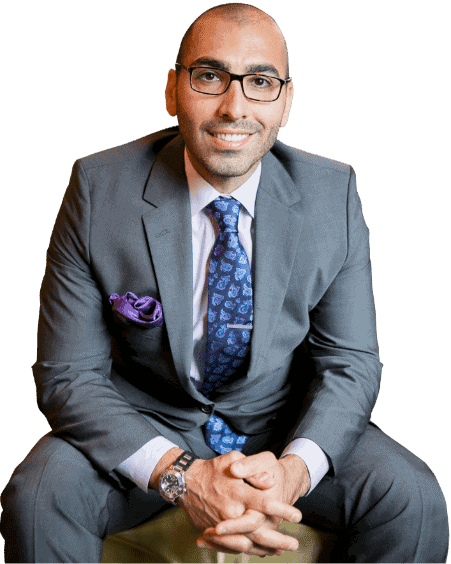 WHAT WE DO FOR OUR CLIENTS
Maximum Compensation In Injury Law

Medical Bills Paid

Access To The Top Medical Professionals

We Come To You In The Comfort Of Your Home

Winning Track Record
Transparent Legal Process

Property Damage Compensation

Recovery Of Lost Wages

Review Your Personal Injury Case

Award-Winning Customer Service

You Don't Pay Unless We Win Your Case
Recent Settlements
SETTLEMENTS FOR CAR ACCIDENTS
Southern California (Riverside County) – Car case where our client suffered neck and back injuries. The client never went to the hospital; however, 2 days after the accident, she presented to her doctor with complaints of numbness and tingling in her hands and feet. Over one year of conservative care was performed, including physical therapy, chiropractic care, and epidural steroid injections. All efforts failed to relieve the Client of pain of her neck pain, and she had terrible shooting pain down her arms. After 3 cervical spine fusions failed, the client opted to receive a spinal cord stimulator which finally relieved her of her continuous arms pain with associated numbness and tingling. The client was very happy with the outcome.
Southern California (Riverside County) – Car vs. Car rear-end crash that resulted in an exacerbation of a pre-existing lower back injury and concussion (mild traumatic brain injury). Our client was law enforcement and had to retire because of the crash. After 3 long years of litigation, Chris Mova was able to secure a substantial settlement for our very deserving client. Initial offer to client was $5,000 before we were hired.
Southern California Case (San Diego) – Car vs. Car accident that resulted in low back injuries. Before hiring our firm, the insurance company was offering our client $1,800. After getting involved and understanding the true damage to our client's lumbar spine, Chris Mova immediately filed suit and began to litigate the case. After 2 years, the insurance company finally did the right thing. Our client did not end up getting the surgery, she only had a recommendation for surgery.
Southern California (Riverside County) – Car vs. Car accident where our client was rear-ended and suffered a torn rotator cuff and concussion-like symptoms (post-concussion syndrome) without any loss of consciousness. After litigating the case for 1.5 years, the insurance company finally offered the total value of their policy limits. The client made an excellent recovery.
Southern California (Riverside County) – Car vs. Car accident where our client was rear-ended and suffered a torn rotator cuff and some lower back pain. He received surgery on his rotator cuff and felt excellent afterward. We litigated this case against a major corporation that hired a huge law firm to fight our client. They argued the rotator cuff tear could not have happened at such a low impact. But our legal team did not let them win, and they finally paid fair compensation.
Southern California Case (San Diego) – Car vs. Car accident that resulted in low back spine injury that was ultimately resolved. Our client's vehicle sustained $1,200 in property damage (minor impact).
Southern California Case (Riverside County) – Car vs. Car accident that resulted in low back spine injuries. The client received very limited medical treatment. Our client's vehicle sustained $800 in property damage (very minor impact)
Southern California Case (San Diego County) – Car vs. Car accident that resulted in low back spine injuries.
Southern California (San Diego County) – Car vs. pedestrian case. The client was catastrophically injured. He was life-flighted to the hospital. We ended up doing this case pro-bono because of the severity of our client's injuries.
Southern California (San Diego County) – Car vs. Car accident that resulted in cervical spine injuries to our client. The at-fault party handed over their full policy limits.
Southern California (Orange County) – Car vs. Car accident that resulted in cervical spine injuries to our client. The at-fault party handed over their full policy limits after about 2 months of litigation
Southern California (San Diego County) – Car vs. Car accident that resulted in a Mild Traumatic Brain Injury (mTBI). The microbleed in the brain was visible on a CT scan. The at-fault party handed over their full policy limits after about 2 months.
Southern California Case (San Diego) – Rideshare accident case that resulted in a curable spine injury to our client. The rideshare company did the right thing early on and settled this case for fair value.
Southern California Case (San Diego) – Car vs. Car accident where the at-fault driver was drunk and received a DUI. Our client suffered a curable spine injury to our client and ultimately made a great recovery without the need for surgery.
Southern California Case (San Diego) – Rideshare car accident case where our client's vehicle flipped. Luckily, our client didn't have any physical injuries, but they did suffer from a concussion (post-concussive syndrome symptoms). After about nine months of negotiation, we were able to settle this case without the need for a lawsuit.
Mova Law Groups' testimonials speak for themselves about our winning track record for personal injury cases.
Every car accident claim is different, and so is each car accident victim. You are not just a settlement amount for us. Contact us today through this website to set up a free consultation, and one of our legal team members can work with you to figure out an appropriate settlement amount to cover your needs.
THE HIGHEST RATED CAR ACCIDENT LAWYERS IN SAN DIEGO
Mova Law Group is the top-rated car accident law firm in this part of California for a reason. Our personal injury attorneys are:
Always ready to help you free of any upfront costs.
Patient and understanding of any injuries from which you may be suffering.
Able to help you beat your car accident lawsuit in the fastest time possible.
Able to award you with a higher settlement payout.
Vehicle accidents are a specialty practice area of our legal team. Our car accident attorneys in San Diego represent persons with serious personal injury and wrongful death claims. So if you have been involved in a car accident, we are the experienced attorneys you need to call.
We are the resource for you whether you need assistance in getting compensation for your car accident injuries, covering medical expenses, or you're just seeking legal advice! Contact us today at no charge and no obligation through our website, or reach us at (858) 900-9911.
Car accidents come at a cost, but you shouldn't be fighting the insurance companies for something that was not your fault!
I WAS JUST IN A MOTOR VEHICLE ACCIDENT - WHAT DO I DO?
Make sure you are safe. If you or a family member are in a car crash, the priority must always be your safety. Call 911, no matter what. Once you have checked on everyone in your vehicle, try maneuvering your car out of traffic as best as possible. This option may be unrealistic, but in that case, try to get everyone out of the vehicle if they can move.
Exchange information with the other party. It is essential that if you exchange information with the other party, you only give them a bare minimum. Their insurance company could already be preparing to fight your personal injury claim. One thing to note: California has many uninsured motorists or drivers that do not have the right amount of insurance to cover the costs resulting from the accident. You might have to fight for your insurance adjuster to pay out extra.
Have the police file an accident report. Wait for the police to arrive to take statements and give out your information. You can speak to witnesses while waiting for law enforcement, as you may see the police report later.
Get legal representation. Call an experienced San Diego car accident lawyer as soon after your accident as you are able. Mova Law Group specializes in motor vehicle accident personal injury claims. We can meet you for a free consultation and determine your legal rights and case once you contact us.
Call Your Insurance Agent or Claims Department. Your carrier's claims department's toll-free number is on your insurance card. You can look for your insurance company's claims number online if you don't have your insurance card printout. Contact your carrier and have your policy information and details about the loss on hand.

While summarizing the accident details is required when submitting a claim, only give a recorded or written statement to your insurance company once you have spoken with a car accident attorney. Prepare to provide the following information: the location of the collision, the name and contact information of any other persons involved in the crash, any witness information, and the name and contact information of the investigating officer.

Take care of yourself. The most important thing you need to focus on following a car crash is recovering from your injuries. Let Mova Law Group handle the personal injury case and take the fight to your insurance companies!
HOW LONG DO YOU HAVE TO FILE A CLAIM IN SAN DIEGO AFTER A CAR ACCIDENT?
Time limitations (called the statute of limitations) can often be strict, and a personal injury lawyer hired at the time of injury is a proactive choice for your case.

In California, the statute of limitations is two years from the injury date. The plaintiff must go in this time to court to file a lawsuit against those who could have been responsible.

Based on this statute, all possible compensation is lost if the claim is not filed before this date.

Time is of the essence in these cases, and the faster you can get a San Diego car accident lawyer working on your case, the better. An earlier start means the case analysis and investigation can be done accurately with expert evidence. Not only this, but you could get compensation earlier to help with medical expenses.

Your attorney will help gather evidence through witness statements, police reports, medical bills, and other information.

Our car accident lawyers can get you financial compensation for loss of wages and earnings due to an accident or injury caused by negligence or unsafe circumstances that someone could have controlled.
DETERMINING RESPONSIBILITY FOR YOUR CAR ACCIDENT CLAIM
Our accident law firm works endlessly to ensure a successful personal injury claim for every one of our clients for several reasons. Unlike large law firms or insurance companies, at Mova Law Group, we know you are more than just a number. You are a car accident victim and the road to recovery is difficult enough without worrying about how you will pay your medical bills.
We fight to prove your innocence after an accident, and our trial lawyers will not settle until we have proven to the courts that the at-fault party was indeed responsible for your accident damages.
Being found at-fault means exactly how it sounds. In the insurance claims and car accident industry, the only way insurance providers will pay out any settlement money is if we can show the court that the insured motorist (or, in some cases, uninsured motorist) was indeed responsible for the accident.
You may ask yourself, "How do we prove that the other party was at-fault and responsible for the recent vehicle accident I was involved in?" Here's precisely how we do it:
First, we dig deep and research the police report at the accident scene.
Then, we will contact any investigators that were present at the accident scene and had images of both vehicles.
We speak to our motor vehicle accident specialists to observe any tire markings or car impact points that can prove to the courts that you were the person that was hit and not the other way around.
Once we have all the facts, we will take up your case against the insurance adjuster of the other driver or party at fault. We work tirelessly to make sure you get the verdict you need and the compensation you deserve to begin to recover from your serious injuries and get your life back!Are you ready to get your case started? Our car accident attorneys are on standby, ready to assist you today! Call (858)900-9911 for a free case evaluation.
Common Car Accident Injuries
In the immediate aftermath of a vehicle collision, it is hard to know what physical damage you have gone through. You should immediately seek medical attention and follow a professional's instructions. This way, you avoid making your injuries worse, and your car accident claim has a better chance of standing up in court when you are proactive.
If you or a family member are involved in a motor vehicle accident, you might find yourself dealing with any of the following injuries:
Whiplash and Neck Injuries: Whiplash is the most common of injuries from car accident victims. The impact of being hit from behind by another motorist can put a large amount of stress on one's neck.
Spinal Cord Injuries: Serious cases of injury inflicted on the spine have been known to leave the injured party completely paralyzed. Around 15,000-17,000 Americans yearly suffer from a spinal cord injury due to car accidents.
Brain Injuries: Our San Diego auto accident lawyers will have medical professionals check you for head injuries. We recognize the danger involved when you are hit in the head. Sometimes it doesn't show up right away. Concussions and other traumatic brain injuries can result from car accidents. We will order thorough tests for head injuries when you work with us on your personal injury claim.
Arm and Shoulder Injuries: Suffering severe trauma to your ligaments and joints in the shoulder and arm area are common after a car crash. Common side effects are tingling in the damaged area, sudden jolts of pain, and bruising. Many people feel the pain the next day, which will follow for months until they have been evaluated and treated by a specialist. Recovery can involve physical therapy for a long time after your accident.
Leg, Foot and Knee Injuries: These can include but are not limited to bruising, swelling, extreme burns, lacerations, torn ligaments, abrasions, fractures, and sprained joints. These severe injuries can substantially impact your ability to go about your life following a motor vehicle accident, as they keep you from getting around quickly. Just like that, a car accident can keep you from being able to work and earn an income, at least for a while.
Car accident injuries can be severe and costly. To ensure your medical bills are covered, filing a personal injury claim is in your best interest. You deserve a law firm familiar with not just dealing with insurance companies but also committed to getting you healthy and back on your feet following your accident. The personal injury lawyers of Mova Law Group will even come to you if necessary due to your injuries. We look forward to setting up a free consultation today – you can reach us through our website or by phone at (858) 900-9911.
OUR SAN DIEGO CAR ACCIDENT LAWYERS ARE FREE OF CHARGE UP-FRONT
Our San Diego car accident lawyers work on a contingency basis. The term "contingency" in the personal injury accident field means we only get paid if your motor vehicle accident case is successfully awarded compensation and you receive a fair settlement.

As long as our team of personal injury lawyers is on your case, you or your family will never have any out-of-pocket expenses.

Your medical bills will be placed on a 3rd party lien meaning the costs will build up until the very end of your claim and are only taken out after your accident case has settled.

In the off-chance that your accident claim is rejected and the medical bills have piled up, our healthcare specialists and our firm agree that we will "eat up" the costs and take all bills as a loss.

Get in touch with our San Diego office today to get started on your accident case. Ask us how we can get your car expenses covered now!
HOW TO FILE A CLAIM AFTER A CAR ACCIDENT
Tragic injuries can change your life in one instant, and the results are tremendous.
We are on your side in situations of poorly designed products, careless people, building safety flaws, and other similar issues.
It's essential to get your car injury lawyer involved early on in the case before memories fade and stories are less accurate about what happened. Call our San Diego attorneys today for more information and legal advice on your car accident case.
REASONS WHY MOVA LAW GROUP HAS THE BEST CAR ACCIDENT LAWYERS FOR YOUR CAR ACCIDENT CASE
We help empower victims throughout San Diego to receive the settlements they deserve, especially in no-fault cases of their own. We enjoy helping people who have been wrongfully hurt, and our auto accident attorneys have successfully settled many cases across the region for many years.

We have built our reputation on helping victims in our community recover and regain their lives through financial compensation that can cover the health care costs.

Compensation on par with your car accident injuries is important to us, and we help you get there.
The best thing about our car accident attorney service is that there are no upfront costs or retaining fees. To help with your stress-free legal experience, we offer a free consultation to review your case.
When a contract is made for working on your case, there are no extra costs or agreed-upon court and service fees until the case is won.
Our offices are always open to the public. Our San Diego team is ready to help you when you are 24/7 for a free, no-obligation initial legal consultation. Visit us at our primary law office at 3262 Rosecrans St, San Diego, CA 92110, or one of our other convenient locations in El Cajon, Oceanside, Sacramento, or Temecula.