SAN DIEGO RIDESHARE ACCIDENT LAWYER
Receive The Highest Compensation For Your Rideshare Accident Case

Request a Free Legal Consultation
Top Rideshare Accident Attorneys in San DIego
California is the birthplace of ridesharing apps, with both Uber and Lyft being based in the state. The popularity of ridesharing has only increased in the years, and with greater demand, more ridesharing vehicles are on the road. Ridesharing companies provide valuable services and offer great alternatives to driving alone or having to work for a taxi company to make your living.
In a state as populated as California, with as many vehicles on the road as there are, it is no surprise car accidents involving a rideshare driver are also on the rise. Vehicle accidents involving a rideshare company driver are not treated like car accidents between private individuals. Insurance policies have added another level of complexity, and if you are a victim in one of these collisions, you may be overwhelmed with medical bills and your insurance claims.
If you or a loved one are involved in an auto accident involving a ridesharing company, you need to know the legal options available. This is where the expert personal injury lawyers at Mova Law Group can help. These ridesharing accident attorneys can let you know what you could expect to gain from a personal injury claim and will fight for fair compensation for you.
Whether you are a passenger or another driver in a ridesharing company vehicle collision, a pedestrian hit by a ridesharing independent contractor, a driver for Lyft, Uber, or the like, or someone who experienced property damage through no fault of your own in a car crash, the skilled personal injury attorneys will know how best to help.
Reach out today at (858)900-9911 for a free initial no-obligation case evaluation.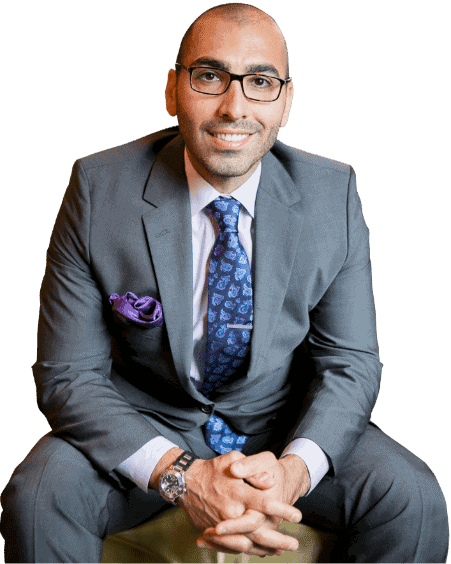 WHAT WE DO FOR OUR RIDESHARE CRASH CLIENTS
Maximum Compensation In Injury Law

Medical Bills Paid

Access To The Top Medical Professionals

We Come To You In The Comfort Of Your Home

Winning Track Record
Transparent Legal Process

Property Damage Compensation

Recovery Of Lost Wages

Review Your Personal Injury Case

Award-Winning Customer Service

You Don't Pay Unless We Win Your Case




 
WE ARE HERE TO HELP WITH YOUR RIDESHARE ACCIDENT CASE
If you or a family member or friend have experienced bodily injury, property damage, or catastrophic consequences (including wrongful death) due to a motor vehicle accident with a rideshare company, the best time to reach out to make your rideshare accident claim is now.
As with any car accident in the San Diego area, insurance information will have to be collected, as well as medical records and police reports. Investigating all of these and ensuring no detail is forgotten is part of our team of rideshare attorneys at Mova Law Group's practice areas.
In the immediate aftermath of a vehicle collision you are involved in, it is essential that you:
Seek medical treatment and make your doctors aware of all potential injuries resulting from the accident.
Report the accident to the police as well as the ridesharing company.
Document all of the details (including the time of the accident) and have the rideshare app details of the ride (if you were a passenger).
Reach out to a proven team of rideshare accident lawyers for your personal injury claim. Contact our San Diego office today through our website or phone at (858) 900-9911.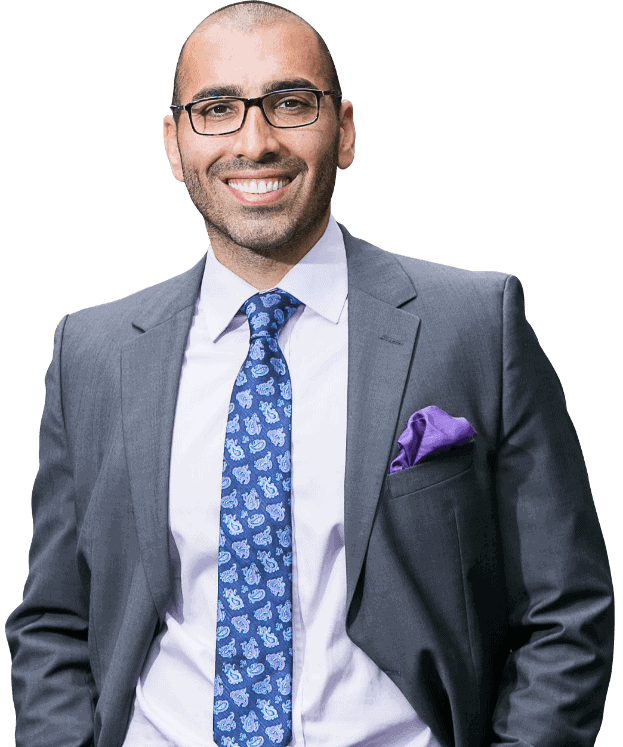 SAN DIEGO RIDESHARE ACCIDENT LAWYERS CAN HELP PROVE LIABILITY IN YOUR PERSONAL INJURY CASE
In any motor vehicle accident, you must establish who is at fault for the damages and the liability coverage you will receive for your severe injuries or property damage. In a typical car accident, however, one or more drivers are not independent contractors who may or may not have driver's personal insurance at the time.

Having liability insurance and claiming liability for your personal injuries are two different things. Lyft/Uber's insurance does provide insurance coverage for accidents occurring in Uber vehicles while the driver is on the clock. The rideshare company's insurance also includes other uninsured drivers who may be at fault in an Uber or Lyft collision.

As an accident victim, you cannot expect to know all of the ins and outs of insurance claims. You owe it to yourself and your recovery to let an experienced car accident lawyer who understands the rideshare company's insurance take over your case. The Uber accident attorneys at Mova Law Group are ready to fight for you to get the coverage you need today. We will not settle until you do!
RIDESHARING ACCIDENTS VERSUS TAXI CAB ACCIDENTS IN SAN DIEGO
Does insurance cover these personal vehicles? Uber and Lyft accidents are very different insurance claims than taxicab accident claims. A taxi driver uses a company vehicle, whereas a rideshare services driver usually provides their own car to do their work. While rideshare apps do have their insurance policies that cover the drivers, this coverage only applies:
While transporting a passenger
While en route for a ride request
While logged into the rideshare app, waiting for a passenger
Otherwise, the company recommends that their Uber drivers also have their own personal insurance policy, including private auto insurance that goes above and beyond what they offer.
As an accident victim, how can you be expected to know when a driver is on the clock? You have no idea, and personal injury claims can come down to the word of the rideshare app against yours. After a free case evaluation, a rideshare accident attorney from the law firm of Mova Law Group will be able to recommend how best to proceed with a claim.
Besides having insurance coverage on a company-provided vehicle, taxi drivers are also subjected to stricter work conditions, such as background checks and specialized driver's licenses. In California, Uber and Lyft drivers are now undergoing background checks for rideshare passenger safety. Still, their driver training can consist of short videos and is not regulated to the extent of the training for taxicab drivers. The rideshare companies will try to avoid claiming any responsibility for the at-fault driver so that they can pay you, the victim, less than you deserve.
REACH OUT TO A RIDESHARE ACCIDENT ATTORNEY RIGHT AWAY
Suppose you are involved in an accident as a passenger or driver of a rideshare vehicle. In that case, the Uber accident lawyers at Mova Law Group can help you get the financial compensation you deserve for your personal injury claim. A personal injury lawyer should be one of the first calls you make following your uber accident.

Our expert Lyft accident attorneys will go over your legal options with you to pursue claims against the rideshare company: from covering serious injuries you received in the accident to coverage for property damage you, as a driver, experienced while waiting for a ride.

Exploring your options through a free consultation will give you a better idea of how to proceed with your claim.
SAN DIEGO'S BEST RIDESHARE ACCIDENT LAWYERS COVER DRIVERS TOO
Suppose you are a driver for a rideshare company, and you are in an accident where you sustained bodily injuries or damage to your vehicle used for work. In that case, the rideshare accident attorneys at Mova Law Group can help.
You may have questions about your insurance coverage. You may have questions about what sort of claims you can make as a motorist at a rideshare company and whether your collision counts towards being covered by your rideshare company. You may not be sure of your rights as an independent contractor and want to avoid causing any issues with the company.
When an accident occurs, Chris Movafagh and the offices of Mova Law Group can assist you with your personal injury claim. Call
(858)900-9911
24 hours a day, seven days a week, to get started on your free consultation. We will investigate and pursue your claim for you so that you can return to business as usual.
What Our Experienced Rideshare Accident Attorneys Will Do For You
We Will Ensure Your Personal Health Is Taken Care Of.
We Will Ensure You And Your Property Damage Is Reimbursed For Free.
We Will Connect You With Top Rated Doctors For Treatment.
Ridesharing accidents come at a cost, but you shouldn't be fighting the insurance companies for something that was not your fault!
EXPERIENCED SAN DIEGO RIDESHARE ACCIDENT LAWYERS WORK FOR YOU
When you reach out to Mova Law Group, you are not just another number to us. Our legal experts will work with you from the start to the finish of your claim. From the moment you reach out for a free consultation to when we settle with the insurance providers, your interests are at the front of our minds.
To demonstrate the commitment of these top-rated personal injury lawyers to you, the client, we will not take your money until we can provide you with a win. Our initial consult is free, and you are under no obligation to work with us just because you reached out.
Once we are hired and begin investigating and potentially litigating your case, we still won't take your money until financial compensation has been paid. We won't get paid if you don't - that is our commitment to you.
Insurance companies and big rideshare companies like to settle early for much less money than can cover your medical bills, lost income, and emotional distress. The Mova Law Group ensures that big companies don't get away with underpaying you. These experienced San Diego rideshare accident attorneys are dedicated to your claim and will pursue the at-fault parties, including taking your case to court if necessary.
Reach out today to our 24/7 line at
(858)900-9911
to see what a difference having a dedicated and expert rideshare accident lawyer in your corner makes! Our team is standing by to talk to you.