SAN DIEGO LYFT ACCIDENT LAWYER
Receive The Highest Compensation For Your Lyft Accident Case

Request a Free Legal Consultation
LYFT ACCIDENT ATTORNEYS IN SAN DIEGO
The legal team of expert personal injury lawyers at Mova Law Group can help you get financial compensation for your losses if you or a loved one are involved in a car accident in a Lyft vehicle.
Our Lyft accident lawyers will fight for your accident claim to be recognized by the rideshare service and for you to be covered for any medical treatment, serious injuries, and emotional distress that you experienced due to a collision or Lyft incident.
If you are a Lyft driver who has been injured or suffered property damage due to an accident in a vehicle while at work, our rideshare accident attorneys can provide legal advice to get compensation from the rideshare app.
Our highly-skilled personal injury lawyers are familiar with Lyft as a California company and can assist you with your Lyft accident claim. Contact us through our website form or call our 24/7 line at (858) 900-9911.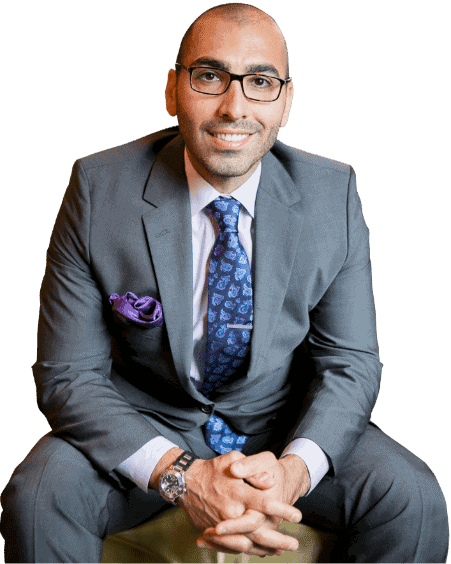 WHAT WE DO FOR OUR CLIENTS
Maximum Compensation In Injury Law

Medical Bills Paid

Access To The Top Medical Professionals

We Come To You In The Comfort Of Your Home

Winning Track Record
Transparent Legal Process

Property Damage Compensation

Recovery Of Lost Wages

Review Your Personal Injury Case

Award-Winning Customer Service

You Don't Pay Unless We Win Your Case




 
CONSULT A SAN DIEGO LYFT ACCIDENT LAWYER IN THE EVENT OF A CAR ACCIDENT
If you or a family member are a Lyft passenger in a vehicle accident, leaving you as the victim requiring medical care, you can file a personal injury claim against the company and the independent contractor (the driver).
Auto insurance policies for rideshare companies take time to understand. Dealing with insurance companies and personal injury claims is where the San Diego legal firm Mova Law Group can assist you. These Lyft accident attorneys have years of field experience and a proven track record. They will only back down from a legal case once you are satisfied.
PERSONAL INJURY CASES AGAINST LYFT DRIVERS
If you or a loved one experience a physical or sexual result while using a rideshare app, you must report this to the police, as it is a crime. Upon filing the police report, our legal team will help you file a civil suit against the assailant.
You should report assaults as soon as possible so authorities can pursue criminal charges. These criminal charges differ from civil personal injury suits. The experts at Mova Law Group can provide you with the legal representation needed to compensate you for your physical and emotional suffering.
The Lyft app prohibits independent contractors from engaging in criminal behavior. Still, if you feel that you experienced a threat to your safety from a rideshare driver, it is helpful to have a personal injury lawyer standing by your side.
INSURANCE POLICIES OF CALIFORNIA RIDESHARE COMPANIES
Lyft has some insurance coverage for its contractors. Since motorists use their vehicles for work, the company recommends they purchase their own liability coverage on top of what the rideshare app provides.
While Lyft drivers may have their app on and have a passenger in their vehicle or will get a passenger for a ride request. In these scenarios, the rideshare's third-party liability insurance policy covers them.
The driver's personal insurance leaves the vehicle's passenger uninsured and, in some cases, barely covers the driver and their motor vehicle, which is their way of earning income.
Lyft's insurance is not there to help their client, and the medical costs of bodily injuries and emotional distress add up.
In the case of auto accidents, our car accident attorneys will help you navigate the complicated insurance policies and file a rideshare accident claim on your behalf.
(Uber's policy is similar but different. Mova Law Group has successfully fought cases against both companies. Our San Diego Uber Accident Lawyers know how best to help Uber accident victims.)

MOVA LAW GROUP CAN HELP WITH YOUR LYFT ACCIDENT
Mova Law Group has vast experience in San Diego rideshare accident cases. It can help you with your personal injury claim. Here are our promises to our clients:
We will fight for compensation.

Mova Law Group will identify all at-fault parties and help you collect fair compensation for your personal injury claim.

Dealing with car accidents and insurance claims is complicated.

Mova Law Group will simplify the process. We aim to minimize your stress and worry so you can focus on your recovery.

We will protect you from opposing parties.

We'll handle all discussions and negotiations. That doesn't just simplify the process; it protects you from insurance companies and other lawyers working against your claim.

We will minimize your financial burden. Don't worry about legal bills. We only get paid if we win your case.
MOVA LAW GROUP AS YOUR LYFT ACCIDENT ATTORNEYS
Chris Movafagh founded Mova Law Group to be different, emphasizing the client. The law firm has extensive experience in personal injury law. We will treat you as a person, not a number or dollar amount.
Our clients are more than just a number or a case file. They're accident victims in need of a personal injury lawyer who will fight for fair representation. You'll experience that difference when you choose our law firm.
Mova Law Group practices personal injury law under a contingency fee agreement. In plain language: you only pay once we win your case. And at our San Diego office of car accident lawyers, we offer a free case evaluation. There's no risk or obligation to you.
What Our Experienced Lyft Accident Attorneys Will Do For You
Lyft accidents come at a cost, but you shouldn't be fighting the insurance companies for something that was not your fault!
WHAT TO BRING TO CONSULT WITH A SAN DIEGO LYFT ACCIDENT LAWYER
The more information you can provide, the better. In general, our personal injury lawyers will ask for the following:
Photos and video of the accident
A written description of what happened, including the time of the accident and any medical treatments caused by the accident
Written eyewitness testimony
A copy of the police report, if you have it
SPEAKING WITH A LYFT INSURANCE POLICY PROFESSIONAL
You can expect to be contacted by an insurance adjuster immediately after your crash. The person contacting you is an insurance company representative whose objective is to settle things as quickly and cost-effectively as possible for Lyft. The original offering is never in your favor.
They place a lowball offer on the table because most accident victims are in a bind and are desperate for a quick settlement for cash. Most of the time, the first offer will barely cover current costs. Medical bills start piling up, and if the injured party cannot work, their savings might be close to being completely depleted.
As our client, we will clarify that you are not obligated to accept the money they offer. An experienced personal injury attorney will review your case and, after observing all injuries, can help you understand the actual value of your claim. Don't handle the negotiations alone; let our attorneys talk for you.
Reach out today to Mova Law Group – you can reach us 24/7 at (858) 900-9911.
CALIFORNIA LYFT ACCIDENT LAWYERS
Lyft is a company that originated in the state of California, and it is not surprising. Residents want to avoid public transit, which means more vehicles on the road and, thus, a greater chance of being involved in a car accident.
Rideshare companies experienced growth in the number of their drivers over the last few years. As Lyft expands, so naturally does the number of car accidents involving Lyft drivers.
A San Diego expert Lyft accident attorney can walk you through the state traffic laws and statutes of limitations. We will ensure you get the compensation you deserve for your car accident.
LET SAN DIEGO'S MOVA LAW GROUP HELP
Contact Mova Law Group today if you've sustained injuries in a Lyft accident—as a passenger, pedestrian, cyclist, driver of another vehicle, or even a Lyft driver. We'll fight for the best possible outcome, from the initial free consultation to settling your case.
You pay no fees until we win!
Someone is standing by 24/7 to consult with you: (858) 900-9911.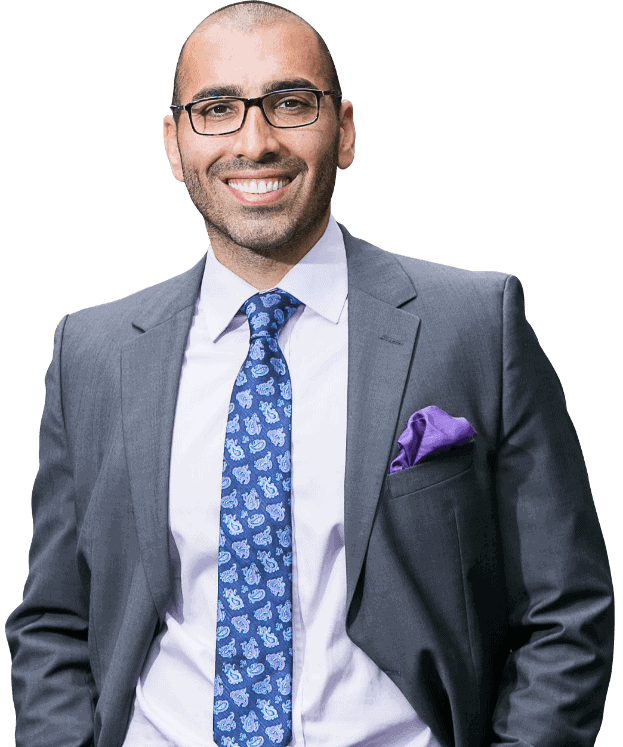 Chris Mova is an award-winning Lyft accident lawyer in San Diego, California. His law firm of Mova Legal Group fights for you against the big insurance companies. Chris knows the value of listening to each client's unique experience, and his team of personal injury attorneys was hand-picked because they feel the same way. He is committed to getting you justice and fair treatment when you need it most. Learn more about Chris.