San Diego Uber Accident Lawyer
Receive The Highest Compensation For Your Uber Accident Case

Request a Free Legal Consultation
TOP-RATED UBER ACCIDENT ATTORNEYS IN SAN DIEGO, CALIFORNIA
If you or a loved one has been injured in an Uber accident, call Mova Law Group for legal help. Our legal team will help you recover the financial compensation you need to get your life back on track.
Our personal injury attorneys will fight for your legal rights as a rideshare accident victim and ensure you get the most for your accident claim, from lost wages and medical expenses to pain & suffering and other damages.
Our law firm takes on uber accident cases in San Diego and surrounding cities, across both San Diego County and Temecula County. Contact us today through this site or call us at our 24/7 number: (858) 900-9911.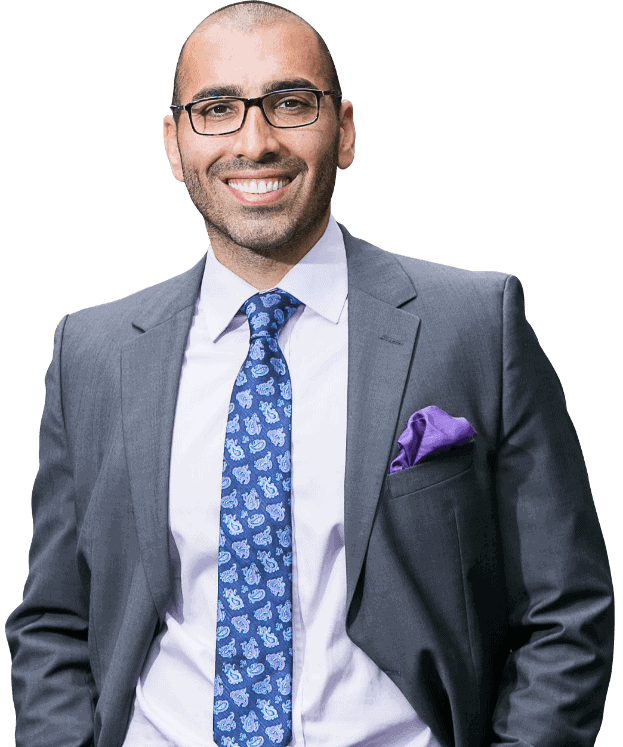 WHAT WE DO FOR OUR UBER ACCIDENT CLIENTS
Maximum Compensation In Injury Law

Medical Bills Paid

Access To The Top Medical Professionals

We Come To You In The Comfort Of Your Home

Winning Track Record
Transparent Legal Process

Property Damage Compensation

Recovery Of Lost Wages

Review Your Personal Injury Case

Award-Winning Customer Service

You Don't Pay Unless We Win Your Case




 

CAN I SUE UBER IF I'M IN AN ACCIDENT?
Yes. If you've suffered severe injuries in a ridesharing accident, you can sue Uber and the Uber driver.
In fact, under California law, you can also sue any other at-fault parties, including other drivers, cyclists, and pedestrians.
At Mova Law, we ensure that all at-fault parties are held accountable for the property damage from an Uber accident. Contact our San Diego Uber accident attorneys today for a free case evaluation to get you on your way to compensation.
DOES UBER CARRY INSURANCE?
Yes, Uber carries commercial auto insurance in the US.
Because state laws vary, Uber carries different insurance policies in other states to meet local requirements.
DOES UBER'S INSURANCE COVER RIDESHARE PASSENGERS?
Uber's insurance coverage protects Uber's drivers, their vehicles, and their passengers.
Uber drivers are independent contractors. So not surprisingly, while they are not uninsured, the insurance coverage from Uber is limited and certainly doesn't cover a driver's negligence. Driver's insurance for Uber drivers is left up to the individual driver. Uber suggests to their rideshare drivers that they may want additional liability coverage.
More importantly, that insurance isn't in place to protect you, the rideshare passenger. It is in place to protect the company if a vehicle accident occurs while a driver is fulfilling a ride request.
(Lyft's policy is similar but different. Mova Law Group has successfully fought cases against both companies. Our San Diego Lyft Accident Lawyers know how best to help Lyft accident victims.)
If you've been in a collision while riding as a passenger in an Uber, you need an experienced car accident attorney to fight your legal claim. Companies like Uber can hide behind a lot of complicated insurance information. Stay away from medical bills or other expenses from time lost at work! Mova Law Group will help you sort through the unnecessary information and recover all property damages with one of our San Diego rideshare accident lawyers.
CAN I SUE IF AN UBER DRIVER ASSAULTS ME?
Yes, if attacked or sexually assaulted by an Uber driver, you may be entitled to sue for damages.
Physical or sexual assault may also be cause for criminal charges. If an Uber driver assaults you, report the incident to the police immediately.
In general, a civil suit for assault is brought against the assailant. Regardless of what happens with the criminal case, as the victim of an Uber driver assault, you can sue the attacker in a separate civil suit. There may be scenarios where you can also sue Uber after an assault.
An experienced attorney at Mova Law Group will help you recover compensation for physical and mental damages arising from an Uber driver assault.
A LAW FIRM THAT HELPS SAN DIEGO ACCIDENT VICTIMS
Mova Law Group's team of car accident lawyers has years of experience. As experienced rideshare accident attorneys, we promise to do the following for our clients:
Fight for compensation: Mova Law Group will identify all at-fault parties and help you collect fair compensation for your personal injury claim
Simplify the process: Dealing with car accidents and insurance claims is complicated. Mova Law Group will simplify the process. We aim to minimize your stress and worry.
Protect you from opposing parties: We'll handle all discussions and negotiations. That doesn't just simplify the process; it protects you from insurance companies and other lawyers working against your claim.
Minimize your financial burden: Don't worry about legal bills. We only get paid if we win your case. We also offer an initial free consultation with no obligation when you reach out to us.
WHY CHOOSE MOVA LAW GROUP AS YOUR UBER ACCIDENT ATTORNEY?
Mova Law Group was founded on the belief that each client is important. Everyone who contacts us is in serious need of our help. They need a legal team that genuinely cares.

Our clients are more than just a number or a case file. They're accident victims in need of a personal injury lawyer who will fight for fair representation. You'll notice that difference when you choose Mova Law Group of expert rideshare accident lawyers.

Mova Law Group practices personal injury law under a contingency fee agreement. In plain language: you pay no fees until we win your case. And at Mova Law Group, we offer a free initial consultation. There's absolutely no risk to you!

Ask us how our legal team can help you after your Uber accident. Contact us for a free case evaluation today.

What Our Experienced Uber Accident Attorneys Will Do For You
Uber accidents come at a cost, but you shouldn't be fighting the insurance companies for something that was not your fault!
WHAT DO I BRING TO MY INITIAL CONSULTATION WITH MY UBER ACCIDENT LAWYER?
The more information you can provide, the better. In general, our personal injury lawyers will ask for the following:
Photos and video of the auto accident.
A written description of what happened, including the time of the accident and any resulting bodily injuries requiring medical treatment.
Written eyewitness testimony.
A copy of the police report, if you have it.
WHAT SHOULD I DO IF SOMEONE CONTACTS ME FOLLOWING MY UBER ACCIDENT?
Someone from Uber's Claims Support Team will contact you after a rideshare vehicle accident to get a statement. This is part of Uber's standard operating procedure. 
The person calling is likely a claims adjuster. Remember, that individual's job is to protect the corporation. They are not qualified to give you legal advice.
Our law firm protects the victims of Uber accidents. Our San Diego car accident attorneys fight to maximize the payout for your personal injury claim from Uber, the insurance companies, and other at-fault parties.
After an accident, Uber's claims support team will move quickly while time-sensitive evidence is available and eyewitness testimony is still fresh. So it would be best if you reacted quickly as well. It's crucial to find legal representation before discussing your accident injuries and the medical attention sought with Uber's claims support team.
So, when someone calls to discuss your Uber accident, be polite. Go ahead and share basic facts, such as your name and address. But don't discuss the details of the accident. Let Mova Law talk to the Uber claims support team and negotiate with the insurance companies on your behalf.
CAN I POST ABOUT MY UBER ACCIDENT ON SOCIAL MEDIA?
Never post photos, videos, or comments about your Uber accident on social media. Any information you put online becomes public and destroys confidentiality that may be important to your case. Further, the information can be used against you by the opposing side, reducing your chances of winning a fair settlement.

Anything you post is potential evidence. So taking down or editing social media content may be treated as the destruction of evidence.

However, capturing photo and video evidence at the scene of an accident is good practice. The more documentation you can collect after an Uber accident, the better. Just avoid the temptation to post it online.
UBER ACCIDENTS IN CALIFORNIA
Hiring a car with any of the recognized rideshare companies is safe. Regardless of the motorist, car accidents do happen, especially in California.
California is the largest state (by population) in the US and has the second-largest road network. 
The use of public transportation in Southern California continues to decline. As Californians rely increasingly on private cars and ridesharing services such as Uber, the traffic only gets worse. California has the highest rate of Interstate congestion and daily travel miles in the country.
Not surprisingly, California has the highest number of fatal vehicle crashes yearly.
GROWTH OF UBER ACCIDENTS IN CALIFORNIA
CONTACT MOVA LAW GROUP, PROVEN UBER ACCIDENT LAWYERS
Uber accidents are on the rise. And Uber's insurance policy is in place to protect the company, not the rideshare accident victim. 
Contact Mova Law Group today if you've been injured in an Uber accident—as a passenger, pedestrian, cyclist, driver of another vehicle, or even an Uber driver. From the free initial consultation to the settlement of your case, we'll fight for the best possible outcome.
You only pay once we win.
Please don't hesitate to contact us about your Uber Accident Case. We're here to answer your questions 24/7 and get justice for your case! You can reach the Mova Law Group offices through this site or call (858) 900-9911.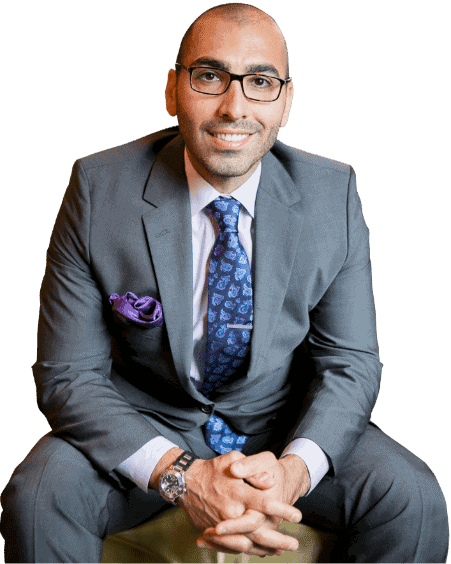 Chris Mova is an award-winning Uber accident lawyer in San Diego, California. His law firm of Mova Law Group fights for you against the big insurance companies. Chris knows the value of listening to each client's unique experience, and his team of personal injury attorneys was hand-picked because they feel the same way. He is committed to getting you justice and fair treatment when you need it most. Learn more about Chris.