Electrocution Accident Lawyer
Receive The Highest Compensation For Your Electrocution Accident Case

Request a Free Legal Consultation
ELECTROCUTION ACCIDENT ATTORNEYS IN SAN DIEGO
Electric shock and electrocution are risks to almost all outdoor workers. Electrocution accidents are so common they are one of the construction industry's top four causes of workplace fatalities. Any job that can put you in contact with electrical lines carries a threat. Electrocution accidents affect many people.
If you or a loved one were in an electrocution accident, you might know that workers' compensation does not cover all your damages. Not only that, but you cannot file a civil suit in some cases if you've received workers' compensation. Immediately following an electrocution accident, you need to contact an experienced personal injury lawyer at Mova Law Group to review your legal options. We will review your case in a free consultation and determine how to proceed. Contact us today through this website or our 24/7 phone line at (858) 900-9911.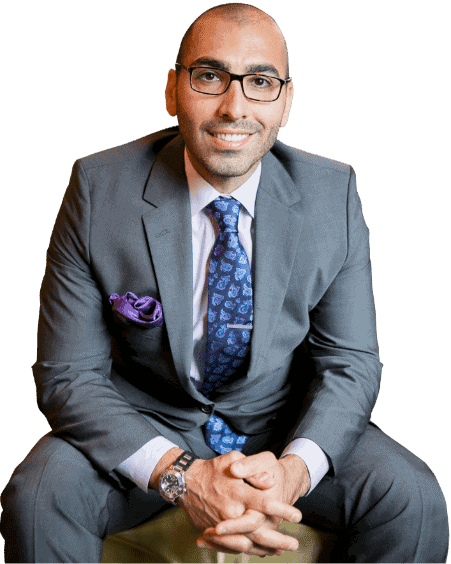 WHAT WE DO FOR OUR CLIENTS
Maximum Compensation In Injury Law

Medical Bills Paid

Access To The Top Medical Professionals

We Come To You In The Comfort Of Your Home

Winning Track Record
Transparent Legal Process

Property Damage Compensation

Recovery Of Lost Wages

Review Your Personal Injury Case

Award-Winning Customer Service

You Don't Pay Unless We Win Your Case




 

ELECTROCUTION ACCIDENTS IN CALIFORNIA
Electrocution occurs when an electrical current passes through the body on its way to the ground. This event can cause severe injuries and even cause death. The extent of injuries may not even be identifiable since many are internal.
Electrocution accidents at work are usually preventable and may be due to another's negligence. These injuries may not have occurred if staff had received proper safety gear, properly maintained equipment, and adequate training.
Approximately 126 fatal electrocution accidents happened at work in 2020 throughout the U.S. A further 2,220 nonfatal accidents required time off work. Most of these injury victims were part of the construction industry, with maintenance and repair workers coming in a distant second.
The severity of any electric shock injuries will depend on a few factors:
The length of contact with the energized source (sometimes the current makes muscles seize, and they cannot release the source).

If the energized source was

high voltage

or not (generally recommended to seek medical attention if 500V or higher).

Whether the current was alternating or direct (alternating at lower frequencies can be even more dangerous than direct currents).

The path the current took through the body.
HOW DO ELECTROCUTION ACCIDENTS HAPPEN?
If you work outside with power lines or near power lines, you are at risk of electrocution. This description includes painters, pipeline workers, landscapers, and window washers, as well as maintenance, repair, and construction workers. The human body is a conductor, so an electrical current will travel through it as easily as it would through metal.
Electric shock accidents in the workplace are usually a result of one of the following:
Someone making contact with an overhead

power line

while using metal equipment. This equipment is often ladders, scaffolding, or lifts.

Someone making contact with underground

power lines

while digging. An errant shovel can break the line, and electricity travels out.

Someone making contact with live parts, usually on a

defective product

with an exposed wire or otherwise energized. This product could be any machinery, tool, or

electrical equipment

.

Someone contacts a misused cord or outlet. Power or extension cords may be old and expose frayed wire or too many cords plugged into an

electrical source

.

Someone contacts an energized body of water. Boat launches and pool equipment can have faulty wiring or break down over time and can release a current into the water. 
Electrocution accidents should not be "one of the risks of the job." The electrocution injury lawyers at the Mova Law Group law firm want to ensure you are taken care of. Holding companies accountable when they have disregarded public safety measures is crucial. Contact us for a free case evaluation if you have experienced an electrical injury on the job.
WHAT ARE ELECTROCUTION INJURIES?
An electrical current that enters and exits the body will come into contact with internal parts on its way. Damage may not be apparent right away. This is why you should seek medical care if you have an electrocution accident, even if you think it's not severe. A medical professional needs to confirm the extent of any injuries. Medical records are helpful to have if health problems arise later.
Serious injuries from an electrocution accident can include:
Thermal/

Electrical burns

– Destroyed tissue, muscles, nerves, and internal organs. Infection can cause loss of limbs.

Cardiac arrest

or arrhythmia – The heart runs on its electrical activity, and the shock disorganizes this, making it beat erratically or stop entirely.

Musculoskeletal injuries – Muscle or bone degeneration from spasms.

Brain and nerve injuries – Tingling,

nerve damage

, amnesia, seizure, respiratory and

cardiac arrest

due to effect on the central nervous system.

Fall-related injuries if a seizure or spasm leads to a drop from a high place – traumatic brain injuries, spinal cord injuries.
Secondary injuries such as infections or brain and spinal cord injuries from falls are not uncommon in electrocution accidents. In some unfortunate cases, what started as a personal injury case may become a wrongful death claim.
WHAT OUR EXPERIENCED ELECTROCUTION ACCIDENT ATTORNEYS WILL DO FOR YOU
We Will Ensure Your Personal Health Is Taken Care Of.

We Will Ensure You And Your Damages Are Reimbursed For Free.

We Will Connect You With Top Rated Doctors For Treatment.
Has your loved one been injured due to an electrocution accident? The road to recovery after suffering from these types of injuries can take months if not years until being fully healed. At Mova Law Group, Injury Attorneys – our team of legal specialists can assist you in the process of filing a personal injury claim due to electrocution. Our firm is available 24 hours a day – 7 days a week for your convenience.
DAMAGES IN CALIFORNIA ELECTROCUTION CASES
The losses you face may seem overwhelming if you or a loved one are electrocuted. A personal injury lawyer can put together an estimate of damages based on your injuries. From there, our team can seek a financial settlement on your behalf.
Economic damages include both past and future expenses. Having an experienced electrocution accident attorney from Mova Law Group is helpful. Using similar past cases, we can put together a realistic claim. Economic damages from electrical shock can cover the following:
Short-term

medical expenses

such as hospital stays and treatment.

Long-term

medical expenses

such as rehabilitation.

Lost wages and benefits from being off work following the accident.

Long-term lost earnings and benefits if you must take an extended time off.

Lost earning potential if you are unable to return to work.

Permanent disability costs and mobility costs if necessary.
These do not even begin to cover the non-economic damages such as pain and suffering from your injuries, lowered quality of life, mental health struggles, and relationship strain.
PERSONAL INJURY LAWYERS ARE CRUCIAL AFTER AN ELECTROCUTION ACCIDENT
Others might advise you to file a workers' compensation claim if the accident happened at work. According to the State Occupational Safety and Health Administration, employers cannot terminate you for filing this. Workers' compensation in California can reimburse you for two-thirds of your lost wages and cover all of your accident-related medical expenses. You or your family may receive disability pay or wrongful death damages in some cases. Your workplace accident does not require proof of fault.
Unfortunately, the amount you can get from a workers' compensation claim can be much less than you would get from a personal injury suit. Workers' compensation claims under OSHA will not address any non-economic damages and may not fully address the economic ones.
What most people are not told is that under California's Exclusive Remedy doctrine, you cannot file a civil suit against a liable employer if you receive a workers' compensation settlement. This is why it is crucial to immediately speak with an electrocution accident lawyer before you file any claims. We can provide legal advice on how to proceed during our free case evaluation.
If a third party may be liable for your accident injuries, you can file for workers' compensation and then submit a personal injury claim. This maximizes the compensation you could receive. An attorney who knows your accident and California law is necessary for total financial compensation.
PERSONAL INJURY ATTORNEYS HOLD LIABLE PARTIES ACCOUNTABLE
Immediately following an electrocution accident, you need to seek medical attention. Once you can, contact Mova Law Group for an expert in personal injury law to assist you in your case. We can review your evidence to find the parties at fault for your injuries based on the cause of your accident. We have experience establishing liability through negligence.
Proving negligence requires establishing a duty of care between you and the other party. You must show that they breached that duty. The breach must have then caused your accident. Your accident then resulted in injuries that caused you damage. 
The liability case may be against your employer or a third party. Perhaps a third-party contractor did not warn you of the risks on the construction site. A property owner's carelessness could have caused your accident in a premises liability case. A negligent manufacturer could face product liability claims. The person responsible may be a coworker. No matter the findings, a Mova Law Group attorney will seek justice for you.
Our San Diego personal injury lawyers know that insurance companies will do whatever possible to lowball your claim. They may even deny it outright. They might turn around and blame you for your injuries or downplay the severity of your suffering. This behavior is unacceptable in the labor field that already works hard to protect its bottom line at all costs. You should not have to fight an uphill battle to have the means to heal from your workplace accident. Mova Law Group will argue for your fair compensation around the negotiating table or in front of a judge for a verdict.

HIRE AN ELECTROCUTION ACCIDENT LAWYER FOR YOUR CLAIM
If you have been in an electrocution accident, contact us immediately. We don't want you to lose any compensation by filing the incorrect claim. The law firm of Mova Law Group will not allow insurance companies to bully you into accepting a too-low settlement. We want to hold the at-fault parties accountable.
You are in the driver's seat when hiring our San Diego electrocution accident lawyers. Part of our promise to you as our client is that we work on a contingency fee basis. We will only take money from you once we earn you the settlement you deserve. Contact us today for a free consultation through our website or call (858) 900-9911.
Chris Mova is an award-winning electrocution accident lawyer in San Diego, California. His law firm of Mova Legal Group fights for you against the big insurance companies. Chris knows the value of listening to each client's unique experience, and his team of personal injury attorneys was hand-picked because they feel the same way. He is committed to getting you justice and fair treatment when you need it most. Learn more about Chris.