San Diego Brain Injury Lawyer
Receive The Highest Compensation For Your Brain Injury Accident Case

Request a Free Legal Consultation
TRAUMATIC BRAIN INJURY ACCIDENT ATTORNEYS IN SAN DIEGO
Chris Movafagh and his law firm Mova Law Group want to help you recover your losses when you have suffered a traumatic brain injury (TBI). 
As long-time personal injury lawyers, our team knows that brain injuries can cause immense damage. Any time the head is injured, you risk life-altering aftereffects. If your injuries resulted from someone else's actions, a brain injury lawsuit could compensate you for your medical bills.
In the aftermath of a head injury, you, as the victim, should be able to focus on what you need to do to get past the impairment you may be facing. Insurance companies may be doubting the legitimacy of your injuries. Instead of trying to represent yourself, reach out to the legal team of Mova Law Group. If you or a loved one has been in an accident in the San Diego area and have a traumatic brain injury, let our personal injury attorneys fight for you! We specialize in personal injury cases, we know the effect of a brain injury on your life, and we will get you the settlement you deserve.
Contact us today, and we will arrange a free consultation to discuss your case. Reach out through our website or call (858) 900-9911 any time, 24/7, to speak to someone about your traumatic brain injury case.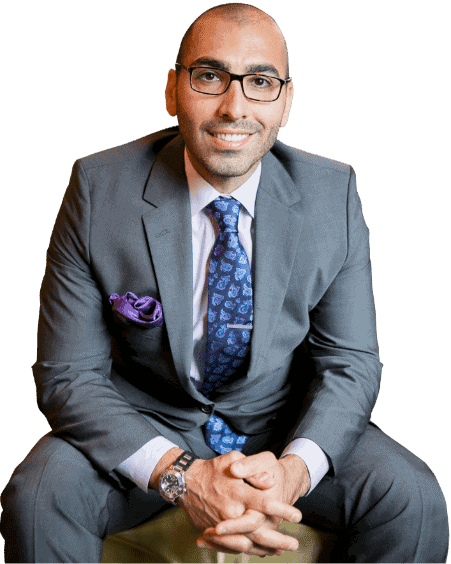 WHAT WE DO FOR OUR CLIENTS
Maximum Compensation In Injury Law

Medical Bills Paid

Access To The Top Medical Professionals

We Come To You In The Comfort Of Your Home

Winning Track Record
Transparent Legal Process

Property Damage Compensation

Recovery Of Lost Wages

Review Your Personal Injury Case

Award-Winning Customer Service

You Don't Pay Unless We Win Your Case




 
WHAT OUR EXPERIENCED BRAIN INJURY ATTORNEYS WILL DO FOR YOU
We Will Ensure Your Personal Health Is Taken Care Of.
We Will Ensure You And Your Property Damage Is Reimbursed For Free.
We Will Connect You With Top Rated Doctors For Treatment.
Brain injuries come at a cost, but you shouldn't be fighting the insurance companies for something that was not your fault!
What is a Traumatic Brain Injury?
The short answer is that a traumatic brain injury (TBI) is any impact on the head that affects the brain. Unlike a non-traumatic head injury, where internal factors cut off oxygen to the brain, TBIs involve an external force.
Brain trauma can range in severity from mild concussions to severe open head wounds resulting in a coma or death. That said, it doesn't require a severe brain injury to experience some concerning damage symptoms. Mild TBIs can be hard to diagnose initially. Others may not recognize them until the brain injury victim starts displaying some or all of the following:
Dizziness.
Confusion.
Problems with memory.
Problems with concentration, thought processing, or emotional regulation that weren't there before the accident.
Nausea or vomiting.
Vision problems.
Headaches.
Personality changes.
Depression or anxiety.
If you are concerned that you or a loved one may be dealing with head trauma, our legal team of San Diego brain injury lawyers knows what to do to file a personal injury lawsuit on your behalf. Your concern needs to be seeking medical treatment immediately.

What are the Different Types of Brain Injury?
The most obvious differentiation between head injuries is open vs. closed head injuries. These look exactly how they sound: Open brain injuries mean something penetrates the skull and brain. These injuries may occur by accident debris, an assault such as a stabbing, or a gunshot wound from a shooting. This severe TBI usually requires surgery and can often be fatal.

Closed head injuries might not look as severe, but they can affect brain functioning, sometimes permanently.

The location and force of the impact can make the difference as to whether you have mild, moderate, or serious brain injuries. Again, mild TBIs often do not show any symptoms, and moderate ones may have some symptoms appearing immediately or later on following an injury accident. Severe brain injuries can lead to comas, blindness, paralysis, or even death.

A traumatic brain injury attorney deals with many types of brain injury. If you have been diagnosed with any of the following issues after an accident, we want to help you. The Mova Law Group will sit down with you for a free case evaluation to discuss your case, so contact us right away.
Everyone is most familiar with this type of injury, as they are the most common. Not only that, but we are just beginning to understand some of the long-term effects of serious head injuries, with headlines of athletes dying from CTE grabbing headlines.
Concussions can come from open or closed brain injuries resulting from being struck on the head or the force of shaking or whiplash-jolting movements. They are called mild TBIs, but we all know they are not. Post-Concussion Syndrome, or PCS, is symptoms lasting months to a year after the initial accident.
Post-Concussion Syndrome shows up like most head injuries: Memory loss, irritability, headaches, dizziness, problems sleeping, mood and behavior changes, anxiety, and depression. These might get noticed only later because, in an accident, the focus is usually on apparent injuries and not on possible head trauma.
Most symptoms of concussions clear up with time and rest. If you receive another concussion before your initial one heals, you are in a dangerous situation called Second Impact Syndrome (SIS). It doesn't take a significant impact to cause a second concussion, and the brain swells rapidly. SIS can result in death right away or, in milder cases, be debilitating.
Athletes are no strangers to SIS. There are some well-known cases of sports injuries leading to Chronic Trauma Encephalopathy (CTE), dementia, Alzheimer's disease, ALS, and even personality changes. The Centers for Disease Control and Prevention (CDC) recognizes the danger that high-impact sports can have and has prompted government legislation to make games safer. Games like football, at the youth or professional level, are significant contributors to concussions in athletes.
Diagnosing your possible PCS will require medical attention and an examination of your neurological functioning and injury history. Our traumatic brain injury lawyers can refer you to a top medical professional to gather evidence of your injuries for a personal injury claim.
Hematomas
Subdural hematomas are blood clots that have formed between the brain and the skull due to broken blood vessels. If these clots build up too much, they can cause paralysis or even death, as there is nowhere for the pressure to go.

Subdural hematomas can cause headaches, weakness, vision changes, and thought-processing issues. These symptoms can help you recognize the presence of a hematoma, and they will worsen if not treated right away.

Blood clots in the brain are tricky to notice without diagnostic tests. These can go away on their own, or they could require surgery. Blood clots here can lead to brain damage by causing a stroke, which is scary to consider.

If you suspect you have a hematoma due to the head trauma you experienced, seek medical care immediately.
Diffuse Axonal Injuries
Many brain injuries occur because the brain is uniquely positioned in the skull but not attached to it. The brain moves slower than the skull, and parts end up tearing. Specific movements can cause injury to it, and diffuse axonal injuries are another example of this. They often result from motor vehicle accidents or extreme jolting or shaking events.

Nerve cells lose contact with each other, so you often experience loss of consciousness when the collision occurs. Depending on the severity of the tear, the result could be paralysis, loss of speech, or even death.
Brain Contusions
Contusions are bruises or cuts in the brain tissue resulting from an impact. They appear below the impact site in the cortical layer of the brain. In some circumstances, you could end up with two contusion sites - one from the initial impact and the second from where the brain slammed into the opposite side of the skull. These are called coup contrecoup brain injuries.

Contusions can be dangerous and related to hemorrhages and blood vessel leaks. They can also involve swelling (called edema). Surgery may be needed if there's swelling or a large contusion with a chance of causing further bleeding in the brain. Without this measure, you run the risk of permanent disability or death.

Symptoms of brain contusions will depend on where in the brain they have occurred and the severity of the injury. Swelling tends to be at its worst 5-6 days following the accident. Hence, it's wise to seek medical treatment right away following an accident so they can monitor the situation.
Penetrating Brain Injuries
These injuries are the most severe form of direct head trauma. Usually, penetrating brain injuries arise from an assault. Penetrating brain injuries include gunshot wounds, stabbing injuries, or blunt or sharp force trauma to the head. They are often quite severe and result in permanent disability, if not death. Doctors must assess victims if they make it to the emergency room. The Glasgow Coma Scale determines whether or not surgery is a viable option.

Since, more often than not, these injuries involve another person, you can file a brain injury claim to recoup damages. If you experienced an assault, criminal proceedings might already be underway. Still, a personal injury lawyer can advise you on financial compensation. Reach out to us at Mova Law Group through this website, or you can visit one of our law offices at 3262 Rosecrans St, San Diego, CA 92110.
COMMON CAUSES OF BRAIN INJURIES
An external force of some sort causes a TBI. The force can be an object striking the head or an impact that shakes the head violently. Sometimes the cause can be easy to point to, but the scary thing is that other times the injury is invisible, and the cause is hard to pinpoint. You discover brain injury because symptoms appear.
The most common cause of traumatic brain injuries is slip and fall accidents. After those, other common reasons are:
Unintentional blunt force trauma, such as high-impact sports
Assault
Another person may be responsible for your injuries due to their intentional behavior or unintended negligence. Under California personal injury law, you could file a brain injury claim to seek compensation for your damages.
Establishing negligence can be tricky, as you must show that the other party breached their duty of care and that these actions caused your accident and injuries. Insurance companies will fight your claim and cast doubt on your head trauma's severity or existence.
Our San Diego office of traumatic brain injury lawyers knows how to prove your claim. Don't let the insurance companies off the hook for your pain – get one of our lawyers working on your case today, and we will do your fighting for you.

Long-Term Effects of Traumatic Head Injuries
Brain injuries have a high cost to the victim and the health system. The American government spends billions through programs and legislation to reduce the number and effects of TBIs. The short-term symptoms of head trauma are bad enough and can be life-changing. Consider these long-term effects:
Concentration/task execution issues – The ability to work is affected, and accident victims might lose their job and income.
Memory loss – Short-term memory loss around the accident is common. Long-term memory loss affects a person's relationships, work, and functioning.
Depression and anxiety – Surprising effect, but research shows a significant connection between brain injuries and these changes in mood and regulation.
Sensitivity to light or sound – Often cannot read or look at screens for long and may have difficulty seeing contrast, making reading difficult.
Traumatic brain injuries impact your entire life, and this impact is long-lasting. This information sounds frightening if you've been on the receiving end of a head injury. Getting medical attention is the best thing you can do to reduce the short- and long-term effects and speed up your recovery. Mova Law Group works with many top medical professionals and can refer you to one if you need one. Our traumatic brain injury attorneys are well-versed in handling personal injury cases. They can take the claim so you can cover your medical expenses.
San Diego Traumatic Brain Injury Lawyers Will Get You Compensation
How do you begin to add up the costs of a head injury in your life? Anyone without experience in personal injury will likely underestimate their damages, leaving you with lower compensation. You may not even be able to cover your medical bills. Insurance companies love to pay out as little as possible, so they love when accident victims, especially brain injury victims, attempt to represent themselves.
Some of the damages you may incur as a result of a brain injury accident include:
Medical expenses – These add up quickly with head injuries. There is the initial recovery time following an accident, plus diagnostic tests, specialists, and ongoing visits to the doctor. On top of that, you may be prescribed medications.
Physical therapy/rehab – Some brain injuries leave you unable to walk, talk, or see. You may require extensive sessions to regain some semblance of normalcy. This recovery can take years of regular visits to professionals.
Pain and suffering – Headaches, dizziness, and nausea can last months or longer. That is physical pain you would not be dealing with otherwise.
Lost income – Head injuries usually involve some time off work. Dizziness and headaches can make any functioning hard in the short term. You could have problems with memory, concentration, vision, or other sensations. In that case, you might need to take more time off from your job than expected.
Loss of earning capacity – You may not be able to work again if you suffer from long-term TBI effects. You need to make money to pay for your medical treatment. This loss of income is a devastating one for singles and families.
Equipment and modifications for disability – You may require crutches, a cane, or even a wheelchair. That also means you may need your living space altered to include a ramp or handrails. If you don't own your place and you cannot modify it, you may need to move to a more accessible location, and this can be costly. You pay the price for accessibility, sadly.
Catastrophic injury – Strokes and other brain damage caused by head trauma can leave you unable to walk, see, or use a side of your body. You may have to learn to live with these changes, as painful as that reality may be.
Loss of relationships – Long-term memory loss can cause issues in relationships. So can significant life adjustments like learning to deal with a disability, less income, or personality changes. Family members, partners, and friends didn't sign up for these long-lasting changes, just as you didn't. Unfortunately, relationships can become a casualty of brain injuries.
Lowered quality of life – A given, considering the other losses outlined.
Loss of life – Your loved one may have died due to their injuries. If their death resulted from someone else's reckless or negligent actions, you could have a case for wrongful death that you can pursue. We can help advise you with this.
The costs of head injuries are so high, and unfortunately, they are relatively easy accidents to happen. An experienced San Diego brain injury attorney can help you if someone else is responsible for your trauma. The losses experienced following a brain injury will vary with each case. Still, given our experience, we can give you a reasonable estimate of what you should be able to expect. We will do this in our initial free consultation, so please reach out and get this set up.
HOW CAN MOVA LAW GROUP HELP YOUR TRAUMATIC BRAIN INJURY CASE?
We've addressed what TBIs look like, their possible causes, and their impact on your life. All of this is to say that we know head injuries at Mova Law Group. We have an idea of the extent of your losses because we have seen them before in other personal injury cases. We believe you and not an insurance adjuster because you are not another number to us.

We can recommend top medical professionals if you need a referral, and we can communicate with them regarding your injuries. A traumatic brain injury lawyer working for you immediately following your accident means we can advise you on what to expect and what your claim can look like because we have previously handled similar cases.
Aggressive San Diego Head Injury Attorneys on Your Side
Insurance companies will oppose you as soon as you pursue a personal injury claim against a liable party. They will try to cast doubt, suggesting you received the trauma before the accident or that you are exaggerating the extent of your injuries. They will say that you didn't experience head trauma due to the at-fault party and that your suffering is your fault. You may even begin to question yourself, and you might take whatever money they offer you.
Mova Law Group is on your side. Our legal team has experience in traumatic brain injuries. If we think you have a legitimate personal injury claim, we will support you through the entire legal process.
Our brain trauma attorneys will gather evidence of your injuries to prove your claim. We have access to medical experts who can demonstrate that you have suffered due to your injuries. It benefits you to have a lawyer on your case, as we can get the information right from the start.
Our expert accident lawyers are no strangers to complicated litigation. We know TBIs, and we can use our knowledge and experience in front of a jury or judge to get a verdict in your favor. Whether we represent you in a settlement negotiation or we have to pursue your claim in a courtroom, we will get you the results you deserve.
Head injuries are traumatic, and you may be left reeling and feeling overwhelmed in the aftermath of your accident. The personal injury lawyers of Mova Law Group want to help you get proper compensation for your brain injury case. Contact us today through this website, or call (858) 900-9911, and let us handle your legal burden. The sooner we get started, the sooner we can get you a financial settlement.
Chris Mova is an award-winning brain injury lawyer in San Diego, California. His law firm of Mova Legal Group fights for you against the big insurance companies. Chris believes in the value of listening to each client's unique experience, and his team of personal injury attorneys was hand-picked because they do too. He is committed to getting you justice and fair treatment when you need it most. Learn more about Chris.