San Diego Wrongful Death Lawyer
Receive The Highest Compensation For Your Wrongful Death Case

Request a Free Legal Consultation
TOP-RATED WRONGFUL DEATH ACCIDENT ATTORNEYS IN SAN DIEGO
If your family member or loved one has died due to the negligence or the intentional actions of another, a personal injury lawyer can help you get the compensation you need in the aftermath of your loss.
Chris Movafagh knows that your wrongful death claim is of the utmost importance to you, and the effect of financial losses resulting from the unexpected death of a family member is huge. Mova Law Group has built a law firm of award-winning, top wrongful death and personal injury lawyers who are prepared to fight to get you the financial compensation your personal injury case deserves.
Funeral expenses, lost income, and financial support for surviving family members can add up, and an insurance company often does not want to pay without being taken to court. The Mova Law Group team of personal injury lawyers in San Diego has extensive experience. We want to provide you with the legal representation required to pursue punitive damages against the responsible parties for your loved one's wrongful death. We will fight as long as needed to get you a proper settlement in your difficult time.
At Mova Law Group, our lawyers will take your wrongful death case to court and get you the justice and verdict you deserve. Call (858) 900-9911 24/7 for a free initial, no-obligation consultation, or fill out the form below.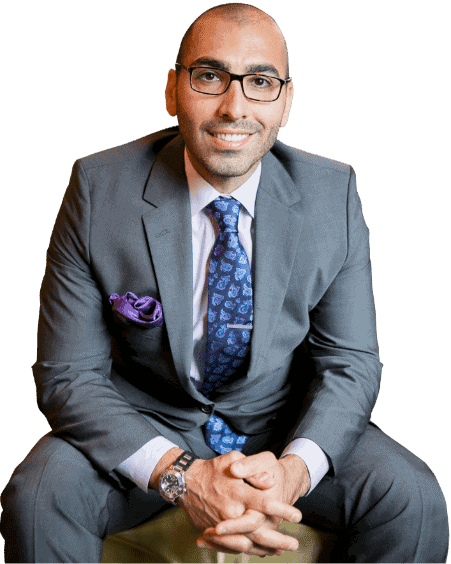 WHAT WE DO FOR OUR CLIENTS
Maximum Compensation In Injury Law

Medical Bills Paid

Access To The Top Medical Professionals

We Come To You In The Comfort Of Your Home

Winning Track Record
Transparent Legal Process

Property Damage Compensation

Recovery of Lost Wages

Review Your Personal Injury Case

Award-Winning Customer Service

You Don't Pay Unless We Win Your Case
WHAT OUR EXPERIENCED SAN DIEGO WRONGFUL DEATH ACCIDENT ATTORNEYS WILL DO FOR YOU
When a loved one dies, it takes an enormous emotional toll on family members, as well as also causing extreme financial hardship. Fatalities mean someone has to pay for a funeral and a burial, likely cover medical bills, and figure out how to continue providing for a family with the loss of one income. Surviving spouses are left without moral support and can struggle to cope with their loss of companionship. While non-economic damages are priceless, a wrongful death action is one way to help with that financial burden when a loved one is taken from you much too soon.
Your Wrongful Death Losses Can Look Like:
Funeral expenses and burial costs
Medical expenses
Part or all of family income
Emotional support, causing pain, and suffering
Following the death of a loved one, an experienced personal injury attorney can help you take legal action against the responsible parties and give you the support you need while you rebuild your life.
To learn more and have your wrongful death case heard in a free, no-obligation initial consultation, call our San Diego office at (858) 900-9911.

WHAT IS A WRONGFUL DEATH CASE?
A civil action brought by the survivors — or the estate — of a person who died due to the negligence or intentional acts of another is called a "wrongful death" case. Each state has specific rules governing wrongful death claims, including restrictions identifying who has the legal right to file a lawsuit in court.

Under California law, spouses or domestic partners and children of the person who died can file a wrongful death suit as long as it's done within the statute of limitations (usually two years). Other individuals close to the deceased, such as a putative spouse or stepchildren, might be able to file these claims if there are no surviving partners or children or claims already made. Our San Diego personal injury lawyers at Mova Law Group can give you legal advice on whether you are eligible to pursue your case under state laws.

Wrongful death suits can be filed if there is evidence another party is at fault for your loved one's death. You will need to prove that the death occurred because of a fatal accident, or someone else's negligence in order to recover the cost of medical expenses and funeral and burial expenses. You may require witness statements in the event of an accident and even personal testimony regarding the decedent's character to make your case. Mova Law Group will sit down with you in a free consultation to go over what you will need for your claim.
WHAT ARE POSSIBLE WRONGFUL DEATH CASES?
Our law offices at Mova Law Group in San Diego handle all types of cases of wrongful death:
We offer a wide range of practice areas in personal injury law concerning fatal accidents. We have your back in an injury claim. Reach out today here or give us a call at (858) 900-9911 for more information.
EXPERIENCED SAN DIEGO LEGAL TEAM IN PERSONAL INJURY CASES
Our experienced team of personal injury lawyers will argue your wrongful death lawsuit to show the financial and emotional impact of your loss on your family and make sure the responsible parties compensate you fairly. We do not take payment upfront. Instead, we will only take payment upon winning your wrongful death suit – that is how confident we are as your legal representation.
If you are struggling in the aftermath of a loved one's death, you need the support that the attorneys at Mova Law Group can provide. Contact us today 24/7 at
(858)900-9911
for a no-obligation free case evaluation, and we will get started immediately on getting you the assistance you deserve.
Chris Mova is an award-winning wrongful death lawyer in San Diego, California. His law firm of Mova Law Group fights for you against the big insurance companies. Chris knows the value of listening to each client's unique experience, and his team of personal injury attorneys was hand-picked because they feel the same way. He is committed to getting you justice and fair treatment when you need it most. Learn more about Chris.