San Diego Burn Injury Lawyer
Receive The Highest Compensation For Your Burn Injury Case

Request a Free Legal Consultation
BURN INJURY ACCIDENT ATTORNEYS IN SAN DIEGO
Burn injuries are prevalent and can be life-changing and traumatic. Around 500,000 people annually seek help in hospitals for burn injuries. Burn injuries themselves have led to 4,500 deaths per year. Infections resulting from burn injuries caused a further 10,000 deaths on top of those numbers. These injuries can be severe and costly to treat. The effects of burns go beyond the physical, often causing emotional trauma to burn injury victims. On top of all these frightening statistics is this unfortunate one: Most burn accidents are preventable.
If you or a loved one have experienced burn injuries in an accident, you may be able to establish another party as liable. With evidence of negligence, a San Diego personal injury lawyer can take your injury claim and get maximum compensation for your losses. Having an experienced accident lawyer representing you means someone is arguing your best interests and usually ends with a higher settlement. At Mova Law Group, we know personal injury claims, and you can turn to our team for help. We can estimate your losses, help file your suit, and argue your case for the results you deserve.
Contact our law offices today for a free case evaluation. You can reach us through this website or call our 24/7 line at (858) 900-9911.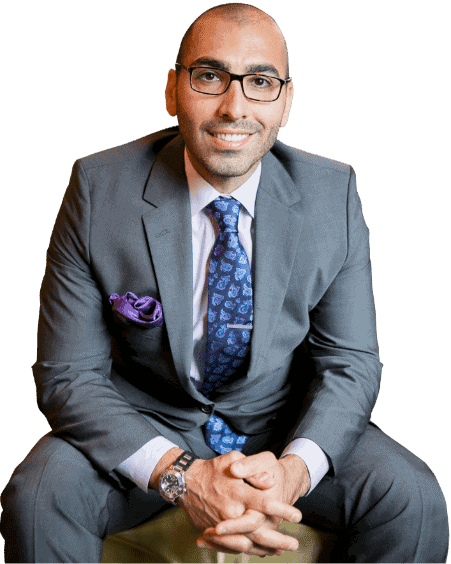 WHAT WE DO FOR OUR CLIENTS
Maximum Compensation In Injury Law

Medical Bills Paid

Access To The Top Medical Professionals

We Come To You In The Comfort Of Your Home

Winning Track Record
Transparent Legal Process

Property Damage Compensation

Recovery Of Lost Wages

Review Your Personal Injury Case

Award-Winning Customer Service

You Don't Pay Unless We Win Your Case




 
WHAT OUR EXPERIENCED BURN INJURY ACCIDENT ATTORNEYS WILL DO FOR YOU
We Will Ensure Your Personal Health Is Taken Care Of.
We Will Ensure You And Your Property Damage Is Reimbursed For Free.
We Will Connect You With Top Rated Doctors For Treatment.
Burn accidents come at a cost, but you shouldn't be fighting the insurance companies for something that was not your fault!

WHAT ARE BURN INJURIES?
Contrary to popular belief, burn injuries don't always involve heat. Burns occur when the skin tissue is damaged to death through exposure. Doctors will determine the severity of the burn injuries based on the surface area of the body affected and the depth of the damage.
Types of Burns
Thermal burns are the most commonly thought of, and these are exposure to heat killing the skin tissue. The heat can be a flame, a hot object (especially metal items), a scalding hot liquid, or steam.
Chemical burns are caused by an acidic chemical solution corroding away the skin tissue. These solutions can be solvents, acids, and other hazardous materials. Chemical burns can be immediate or can appear over time with long-term exposure.
Electrical burns happen when the skin comes in contact with an electrical current, usually through an exposed wire. The electrical current can travel through the body and affect organs. Electrical burns may do more internal damage than a visible burn injury.
Radiation burns are skin tissue damaged by radioactivity. Exposure may occur from x-rays, cancer treatments, or some machinery on construction sites known to emit radiation.
Cold burns, otherwise known as frostbite, occur when the skin is exposed to cold temperatures for too long, killing the tissue.
Friction burns are from skin tissue damaged through repeated dragging over rough surfaces. The tissue death can extend past the outer layer and through multiple layers of skin. A prime example of a friction burn is road rash.
Different Degrees of Burn Injuries
While some medical professionals refer to burn severity by the thickness of the damage through the layers of the skin, the most common classification is the degree measurement.
First-degree burns only affect the outer skin layer (the epidermis). They can be red and can be painful. There are no blisters for first-degree burns, nor is there usually scarring later. An example of a first-degree burn is a sunburn.
Second-degree burns are when the tissue damage extends through the outer two layers of skin (the dermis). Again, there is redness and pain, and the burn injury itself may appear shiny. Second-degree burns often blister and can result in scarring. Burns of this degree around joints can be a problem and affect movement.
Third-degree burns mean the damage has gone through the entire two layers of skin and may affect the nerves below. If nerve damage occurs, you may not feel the pain of this burn. These injuries may be black, brown, white, or yellow. Movement can become a problem if burns occur on any joints. This type of burn injury can require surgery and sometimes skin grafts. The likelihood of complications resulting from the injury is greater with this damage.
Fourth-degree burns are less painful than third-degree ones, but that is because of destroyed nerves. All the skin is damaged, and the bones, tendons, or muscles may also be. This type of burn can be extremely life-threatening.
In some cases, the diagnosis of the type of burn may change if further damage occurs. Increased damage means a greater likelihood of complications like infections and movement problems resulting from joint burns.
What Causes Burn Injuries?
Many accidents can cause burns, thanks to the different types of injuries. A burn injury lawyer can investigate the circumstances surrounding the injury event to determine if another party may be liable for your misfortune. Some accidents that can cause serious burn injuries to include the following:
Motor vehicle accidents if the car catches fire and the occupant is trapped inside.
House/building fires – faulty fire alarms and other fire code violations are often found in building fires.
Explosions can be common on industrial sites. It may be caused by propane leaks, flammable liquids stored improperly, or volatile chemicals disposed of incorrectly, as examples.
Construction accidents.
Industrial machinery accidents.
Defective products – Examples are issues with wiring, improper safety guards, and gas tank explosions.
Hazardous conditions in a property.
Electrical appliances.
Radiation exposure.
Flammable liquids – May be handled, transported, or stored improperly.
Flammable clothing.
Chemicals – Can be found in the workplace and household cleaning products.
Electrocution – May be caused by faulty wiring, underground cable cuts, or bucket truck accidents.
The personal injury lawyers at Mova Law Group will hear your story in an initial free consultation. We can work on putting together your case.
Complications From Burn Injuries
Burns remove our other organs' only protection from the outside world, making it easy for foreign materials to enter our bodies. This removal is why infections resulting from burn injuries kill so many people yearly – they develop severe illnesses from harmful foreign bodies and can become septic. People with very severe burn injuries may have to stay in a specialized burn unit with a strictly controlled environment so they do not catch any disease.
Other complications stemming from burn injuries include:
Hypothermia – The body cannot maintain proper temperature. A body temperature that gets too cold for too long can cause organs to shut down.
Scarring – Plastic surgery may help with some scars, but in some cases, it is not enough to hide disfigurement. Many accident victims are unable to afford plastic surgery as an option.
Failed skin grafts – Attempts to cover burns with healthy skin from elsewhere on the body can result in rejection and repeated attempts. These are pretty painful.
Pneumonia.
Heart arrhythmia – Caused by electrical burns.
Dehydration.
Edema (swelling) from excess fluid in tissues.
Seriously low blood pressure – Can put the body into shock.
Post-Traumatic Stress Disorder – A psychological complication stemming from the trauma of the accident.
If an infection or other complication from a serious burn injury claims the life of your loved one, you may be able to receive compensation in a wrongful death suit. Like in personal injury law, you must prove negligence to file this claim.
WHO IS LIABLE FOR YOUR BURN INJURIES?
Negligence must meet specific standards to prove a party was negligent and thus liable for your injuries. Personal injury attorneys can help you determine the party (or parties) that might have played a role in your accident. Under California law, any party found to have contributed to your injuries may be held liable.

To determine negligence, first, it must be established who owed you a duty of care when the accident occurred. For example, a landlord may owe a tenant the duty of care when they live on their property.

Secondly, that duty of care has to have been breached by the individual owing it. In our example, a landlord failed to follow up on a tenant's complaint about smoke alarms not working.

Then, you must show how the breach of the duty of care caused the accident that resulted in your burn injuries. If a fire broke out in an apartment building and authorities found the landlord ignored requests to fix smoke alarms, they breached their duty of care. If this act made it so tenants weren't aware of the fire in time to get out of the building without getting burned, the landlord could be considered negligent. Risk existing on its own is not enough to prove negligence.

While working with your personal injury lawyer on this question, you may find that multiple parties played a role in your injuries. Your attorney can help you decide if you should pursue one personal injury claim or file multiple for each defendant.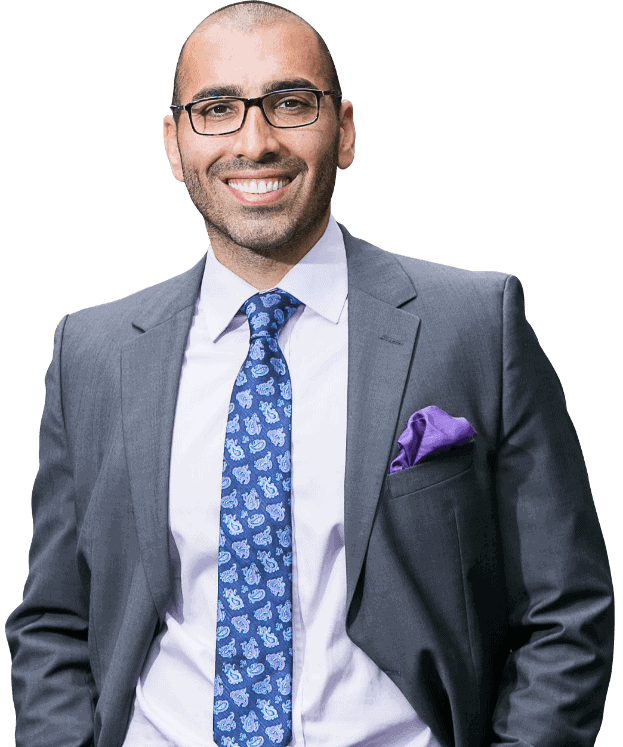 Burn Injury Lawyers Can Help Identify Liable Parties
Some individuals or entities may need to be held accountable for their negligence, and your accident attorney can help you identify them. Among the liable party (or parties) may be the following:
The other driver in the car accident that resulted in a fire breaking out.
In truck accidents, the driver might be at fault, as could the manufacturer if a product failed or the trucking company didn't secure a hazardous load.
Building or property owners in premises liability cases, if there was a failure to attend to a risk they were aware of.
In product liability claims, the maker of the product may be liable. Distributors of the product may also be found negligent.
Several parties may be involved in construction accidents, including contractors, subcontractors, site operators, or property owners. On these sites, fire, chemical, electrical, or radiation exposure can be risks faced by workers. Your personal injury lawyer can assist you in filing your workers' compensation claim.
Government agencies.
Utility companies, in electrical burn injury accidents.
Commercial enterprises.
Public transit agencies.
Burn Injury Lawyers Obtain Fair Compensation for Victims
You and the attorney representing you should agree upon the base amount for a settlement. Mova Law Group's law firm will demonstrate expertise in estimating the value of your losses (both past, current, and future) to give you an idea of what to expect.
The amount of compensation will depend on the severity of your injuries, the defendant and what they can afford to pay, and the insurance policy covering the liable party or parties.
Damages that you might seek in your personal injury case may include:
Medical expenses and possibly rehabilitation costs – Hospitalization is costly and sometimes required, depending on the extent of your injuries. Treatment of moderate burns can cost around $200,000, while medical treatment for severe burns can reach over $10 million.
Loss of wages – Past, present, and future.
Loss of earning potential.
Pain and suffering.
Emotional distress.
Compensation for disability or disfigurement.
Damage to personal property.
Loss of consortium with a spouse.
Psychological treatment for trauma.

We Can Help With Your Burn Injury Case
The first thing you should do if you receive burns in an accidental fire is to get medical attention immediately. Call 911 and get to the hospital for treatment right away. You may describe your injuries to medical professionals if your condition is stable.

Next, you will want to ensure you report the accident to the police and the property owner (if applicable). You might need to do this if a loved one was the burn victim. As soon as possible, you should call the police to the scene to file a report.

Contact an experienced personal injury attorney to represent your claim. The statute of limitations in California is two years, so you have that amount of time to file your claim or settle it. It is best to start as early as possible. Mova Law Group gets results for their clients, and we can do the same for you. When working for you, our job is to ensure your legal rights are protected.

You or an investigator hired by your lawyer can gather evidence to support your case. Someone will need to speak to eyewitnesses, get photos or video of the accident, and pictures of your injuries. The clothing worn by yourself or your loved one in the accident should also remain unwashed and entered into evidence. Depending on the severity of the injuries, your attorney can handle this task.

Do not communicate with anyone about your accident without your burn injury lawyer. They can speak with insurance companies rather than you handling this conversation.

Should You Hire a Burn Injury Attorney to File Your Personal Injury Claim?
In the aftermath of an accident resulting in burn injuries, you will have enough to handle on your plate. You might need the services of an experienced personal injury lawyer like us at Mova Law Group.
A lawyer will be in your corner to represent your best interests and ensure we handle all the claim details. Hiring an attorney improves the likelihood of getting maximum compensation for your case.
Personal injury attorneys will help you understand what goes into an injury claim and what you can expect to pursue in terms of a monetary value for damages. Insurance companies will try to shift blame, minimize their client's liability, or offer you an early settlement far below what you deserve. We at Mova Law Group will not allow you to be taken advantage of. We will fight for the compensation amount you deserve.
With Mova Law Group, you can count on our legal team to advocate for you at the negotiating table or in front of a judge. We will work to get you the compensation you deserve for your injuries. We will work your case on a contingency fee basis, meaning that we won't charge a fee until we get you results. We will only settle once you want to. Contact us for a free case evaluation today, and let us help you! You can reach us 24/7 through this website or by calling (858) 900-9911.
Chris Mova is an award-winning burn injury lawyer in San Diego, California. His law firm of Mova Legal Group fights for you against the big insurance companies. Chris believes in the value of listening to each client's unique experience, and his team of attorneys was hand-picked because they do too. He is committed to getting you justice and fair treatment when you need it most. Learn more about Chris.