SAN DIEGO SLIP AND FALL ACCIDENT LAWYERS
Get The Highest Compensation For Your Slip And Fall Injury Accident Case

Request a Free Legal Consultation
SLIP AND FALL INJURY ATTORNEYS IN SAN DIEGO
Thousands of insurance claims occur in California annually due to slip and fall injuries, and so many people are affected by these events. This type of case occurs when an individual falls when on another party's personal or business property and is injured. These injuries can range from minor to severe, and depending on the circumstances, the injured party can seek compensation for damages from the property manager or owner.
Have you or a family member been a fall victim to circumstances beyond your control? Do you have medical expenses from an injury due to someone else's carelessness and failure to remove dangerous conditions in their public space? You need a slip-and-fall lawyer in your corner to make sure you get fair compensation. Mova Law Group's experienced slip and fall accident attorneys can help. Give us a call at (858) 900-9911 or contact us through this website.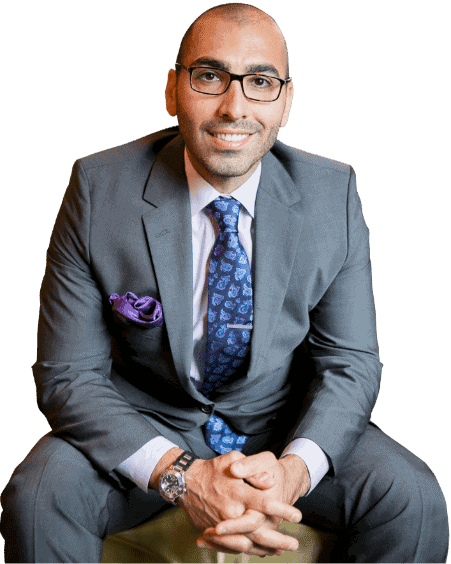 WHAT WE DO FOR OUR SLIP AND FALL CLIENTS
Maximum Compensation In Injury Law

Medical Bills Paid

Access To The Top Medical Professionals

We Come To You In The Comfort Of Your Home

Winning Track Record
Transparent Legal Process

Property Damage Compensation

Recovery Of Lost Wages

Review Your Personal Injury Case

Award-Winning Customer Service

You Don't Pay Unless We Win Your Case




 

HOW AN EXPERIENCED SAN DIEGO SLIP AND FALL ATTORNEY CAN HELP
A slip-and-fall accident in a public place can result in all sorts of problems for you or your loved ones. Falls can cause serious injuries requiring medical treatment. Sometimes these injuries only show up later on. While you may have felt only slightly hurt or embarrassed initially with the experienced slip, this event can cause injuries that worsen over time, exacerbate existing health conditions, and cause mental anguish and potential loss of earnings or quality of life.
Some injuries resulting from a slip and fall are:
Bruises, cuts, abrasions
Fractures, sprains, or broken bones
Damage to joints, such as wrist, knee, hip
Facial injuries
Head injuries, including traumatic brain injury
All of these conditions can be serious, and if a slip-and-fall accident happens to an elderly person, this can sometimes lead to fatality. If a loved one passed away due to injuries as a result of a slip and fall accident, you may have a case for wrongful death. One of our legal team at Mova Law Group can help you determine whether to pursue this.
DAMAGES A SAN DIEGO FALL ATTORNEY CAN HELP YOU RECOVER
Sometimes accidents are just that – accidents. Other times though, negligence by someone else can be the cause of your fall. In cases such as these, you can get assistance covering your damages. A San Diego fall attorney can help you pursue a personal injury claim to get compensation for the damages you experienced as a result of your accident.
Some damages a Mova Law Group fall lawyer will fight to recover payment for:
Medical attention following the fall.
Continued medical care, if needed.
Any physical therapy or rehabilitation you might require as a result of your injuries.
Loss of income.
Loss of future earning capabilities.
Adjustments made to your home, etc as a result of your injuries.
Physical pain and suffering.
Emotional pain.
Loss of quality of life.
Potential effects of trauma due to accident.
An experienced slip-and-fall lawyer knows how to litigate your personal injury claim and will advocate for your rights as the accident victim. Our Mova Law Group will fight vigorously to get you the justice and compensation you deserve. If your personal injury case warrants compensation, we will help you make the claim to recover for your damages and injuries.

DETERMINING LIABILITY IN SLIP AND FALL ACCIDENTS
Thousands of insurance claims occur yearly in California due to slip and fall injuries in public and commercial properties. If it can be proven in court that your fall was a result of dangerous conditions not fixed by a property owner or building manager, you could file a personal injury claim against them. This is especially the case in public properties. Under California law, property owners or landlords have a responsibility of duty of care - to make sure the people using their premises are kept safe as far as would be considered reasonable standards. Failure to uphold these standards means the property owner or landlord is considered negligent. This "reasonable" standard can be a sticking point in a premises liability case such as this, but a personal injury lawyer from Mova Law Group can help you determine the potential value of your claim. Reach out today for a free case evaluation today through our website or by phone at
(858) 900-9911
.
WHAT CAUSES SLIP AND FALL ACCIDENTS?
The majority of cases that a slip and fall attorney sees are a result of a spill or lack of upkeep on the property. Some common hazards that a personal injury lawyer sees are a result of:
Slippery floors – Often seen in grocery store claims, when a liquid or dry product is spilled on the floor and not cleaned up in time or labelled as a hazard.
Uneven walkways – Broken or crumbling sidewalks, perhaps cracking due to tree root growth from a private property.
Stairways – Stairs could be falling apart, or uneven, and handrails could be broken or missing.
Parking lots – Often not kept up by the private property owner, and can develop potholes which can cause both pedestrians falls and car accidents.
Debris – Any sort of hazard spilled or left in walkways.
Flooring/Carpeting – Mats, loose carpet or old carpet becoming uneven, or floors becoming worn down with time.
Cords – Wires and cables left in walkways without being taped down.
Lighting – Poor lighting leads to poor visibility and increased chances of falls.
Any of the above circumstances could be argued for a property owner or landlord failing to uphold reasonable standards of cleanliness or repair. If you can make the case for these hazards being unnecessarily present in your accident, you can say the business owner failed to show the duty of care and is liable for at least some part of your damages. A breach of the property owner's duty of care, along with evidence of the accident causing the damages and injuries can prove negligence and liability.
An experienced fall attorney like the ones at Mova Law can meet with you right away to determine if your fall claim will get you compensation.
Recent Settlements
SETTLEMENTS FOR SLIP AND FALL ACCIDENTS
Southern California case (Orange County)
–
A slip and fall at a well-known supermarket resulted in a back injury. Our client received a Kyphoplasty on her thoracic spine days after the incident. The
insurance company
fought us for two years in litigation, claiming they would never pay a dime for this case and that our client was lying. Once we were getting closer to trial, the
insurance company
finally paid.
Southern California Case (Riverside County) – A slip and fall case where our elderly client slipped on a grape and suffered a hairline fracture in her wrist. After about one year of litigation, our legal team finally settled the case for fair value.
AGGRESSIVE SAN DIEGO PERSONAL INJURY ATTORNEYS HAVE YOUR BACK IN SLIP AND FALL CLAIMS
When a slip and fall accident happens, your safety is of the utmost importance. It is hard to tell what sort of damage has occurred to your body without medical attention. You will need to be checked out by a doctor right away. This is important for a few reasons: you have medical records for your case, and you can prove injuries were caused by the fall and were not pre-existing. This could come up in dealings with insurance companies. Also, the earlier you seek medical care, the earlier your recovery can begin.
If you are physically able, you should try to record as much evidence at the scene of the fall as you can. Talk to witnesses, get their contact information, take pictures or videos of the area. File an incident report with a manager if at all possible. All of this will help argue your case.
The next important thing to do is to reach out to a slip and fall accident lawyer. It is wise to do this as early as possible. These personal injury lawyers will help with the following:
Gathering evidence for your case – This is where photos, videos and witnesses come in handy. They will also consult experts and conduct interviews.
Determines your claim – Based on the evidence gathered, your personal injury attorney can estimate what amount might be compensated with a fall claim.
Defends you against insurance companies – Mova Law Group is full of the best litigators who will not back down and settle early. We have your back as long as our attorney-client relationship exists.
Negotiate a settlement – Our fall lawyers will not settle early as the insurance companies would like. We will fight for your claim until you are satisfied with the outcome.
When you set up a meeting with an experienced slip and fall attorney like those at Mova Law Group, you have a no-risk free consultation where the lawyer can examine what you have for your fall claim and let you know its viability. They can work with experts to determine what sort of compensation you could receive. Set up a consult today by calling (858) 900-9911 or reaching out through this website.
HOW LONG DO I HAVE TO FILE A PERSONAL INJURY CLAIM IN THE CASE OF A SAN DIEGO SLIP AND FALL ACCIDENT?
According to California law, you have two years from the day of the slip and fall accident to pursue your claim. Waiting on filing your fall case can make getting compensation that more difficult. Injuries sustained are harder to diagnose and identify as not being there prior to the fall. Witnesses and other evidence will be much harder to come by, making your fall case less viable. On top of that, without a case against them, the defendant may be less motivated to deal with the initial hazard.
Another issue that comes up in personal injury law: The defendant and their insurance company will not wait to set up a case to counter yours and put liability on you, the accident victim. This is why it is best for you to get set up with proper legal advice as soon as possible. The insurance company may approach you with a settlement early on, and a fall lawyer can advise against this option if it is not in your best interest.
In establishing negligence in premises liability, property owners may argue a number of things:
You were not paying attention to where you were going or you were distracted.
You were oblivious to signs warning of dangerous conditions.
You were somewhere you were not allowed to be.
Under California law, if you can establish that the defendant is at least the majority liable, you can get compensation, but it will be proportional to the role they had in the fall case compared to your role. Again, a San Diego slip and fall attorney knows how to argue your case, how to stand up to insurance companies, and how to get you the decision you deserve.
MOVA LAW GROUP GETS RESULTS IN SLIP AND FALL ACCIDENT CASES
Handling a slip and fall injury case alone can be overwhelming, especially if you are still recovering from your injuries. Making your injuries worse or complicating your recovery benefits no one.
If you have any questions or concerns about filing a personal injury case against a property owner or building manager, we are here to provide legal advice. Reach out today to the law office of Mova Law Group to set up your free consultation and see how we can assist you! Someone from our team is available 24/7 through our website or by phone at (858) 900-9911.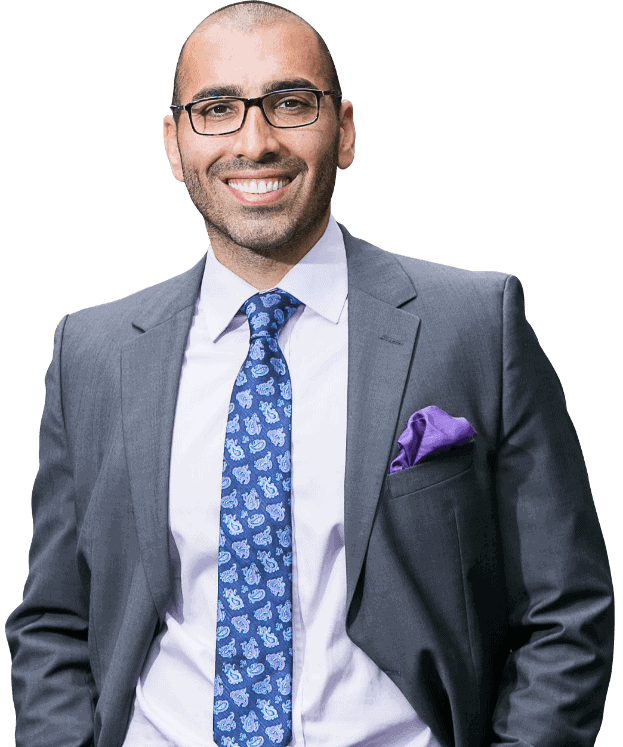 Chris Mova is an award-winning slip-and-fall injury lawyer in San Diego, California. His law firm of Mova Law Group fights for you against the big insurance companies. Chris knows the value of listening to each client's unique experience, and his team of personal injury attorneys was hand-picked because they feel the same way. He is committed to getting you justice and fair treatment when you need it most. Learn more about Chris.