SAN DIEGO PEDESTRIAN ACCIDENT LAWYER
Receive The Highest Compensation For Your Pedestrian Accident Case

Request a Free Legal Consultation
WHY WE'RE THE BEST SAN DIEGO PEDESTRIAN ACCIDENT ATTORNEYS
We can help you claim compensation which in return will cover your:
Medical bills
Cover lost wages if you are unable to return to work
Pain and suffering you have received due to the incident
Contact a law firm that won't settle until your case does.
AGGRESSIVE LEGAL REPRESENTATION FOR PEDESTRIAN ACCIDENT VICTIMS
The law offices of Mova Legal specialize in placing an injured victim back on track after a serious traffic accident. If you or a loved one have been hit by a car while walking on the sidewalk or crosswalk, you need medical attention. Then, reach out to us for the most aggressive representation throughout the San Diego area.
Most personal injury attorneys quickly take the easy settlement for their clients. If you allow us to do so, we will ensure that you are paid the highest amount possible for your compensation.
Every day, millions of people use a public crosswalk to get from point A to point B for work purposes, health purposes, education, and much more. This simple act of walking results in over 4,000 fatalities yearly and over 50,000 injuries causing bodily or emotional damage. Common causes for these wrongful deaths and physical injuries are usually avoidable:
Negligent drivers – Distracted driving, failure to pay attention to the presence of pedestrians, attending to a cell phone instead of the road, etc.
Failure to follow the right of way – Pedestrians have the right of way in crosswalks.
Failure to obey the speed limit – Drivers speeding cannot react with split-second reactions if a pedestrian steps out in front of them.
Non-vehicle-related causes – dangerous conditions on sidewalks, parking lots, or road hazards. For such cases, the liability of those pedestrian accidents comes over the property owners, municipality authorities, or third parties if they are negligent.
Need help with a pedestrian-related auto accident? Give us a call at (858)900-9911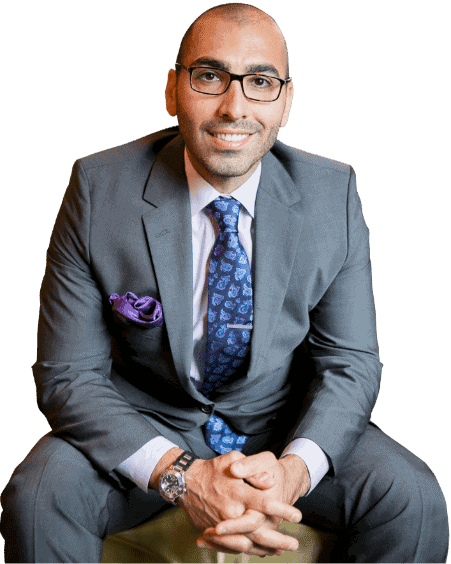 HELP FOR PEDESTRIAN ACCIDENT CASES
Accidents involving hitting a pedestrian or yourself being hit by a vehicle are terrifying. Due to the size difference between a person and a car, the accident victim will likely sustain serious injuries. Sometimes, these accidents can end in fatalities.

California is densely populated, so pedestrian accidents occur frequently, and many pedestrians and joggers are hit in crosswalks or while jaywalking, in parking lots, or side-swiped while on the sidewalk. In this state, pedestrians have the right of way in a marked or unmarked crosswalk. In 2023, the California state government is implementing laws to remove punishments for jaywalking, so drivers will have to remain incredibly focused on the road to avoid a car accident. These legal changes could also make proving responsibility more difficult for the victim of an accident. Having the backing of an experienced pedestrian accident lawyer who is familiar with state traffic laws and who can inform you of your legal rights will be essential.

Were you injured in a crash? In a pedestrian accident, you have the same right as the motorist to ask for financial compensation. Contacting an expert pedestrian accident attorney is essential, like other motor accidents. We can handle the unique issues of such accidents, we will work tirelessly to win the compensation you deserve, and we can credibly take the auto insurance companies. Call a San Diego personal injury lawyer today for a free consultation and case evaluation.

WHAT WE DO FOR OUR CLIENTS
Maximum Compensation In Injury Law

Medical Bills Paid

Access To The Top Medical Professionals

We Come To You In The Comfort Of Your Home

Winning Track Record
Transparent Legal Process

Property Damage Compensation

Recovery Of Lost Wages

Review Your Personal Injury Case

Award-Winning Customer Service

You Don't Pay Unless We Win Your Case




 
WHEN SHOULD I CONTACT A PEDESTRIAN HIT AND RUN ATTORNEY?
If you can do so, you should contact a lawyer specializing in hit-and-run and pedestrian cases on the same day. These types of personal injury claims are very time sensitive. If you take too long before seeking medical attention, your claim case may surpass the statute of limitations in California law (2 years after the accident).
Our firm can handle everything while you recover in the comfort of your own home. You'll never have to step out of your house if your injuries limit your ability to move.
As your representation, we will investigate the specifics of your claim and let you know what types of compensation you can receive. To get you the verdict you desire, we will need you to do the following:
Stay consistent with your doctor's appointments.
Point out every injury that you have or feel to your doctor.
Only speak to your lawyer and never to an insurance adjuster.
Reach out to our San Diego pedestrian accident attorneys today for a free case evaluation at (858) 900-9911.
Recent Settlements
SETTLEMENTS FOR PEDESTRIAN ACCIDENTS
Southern California Case (San Diego) – Car vs. pedestrian accident that resulted in hip injuries and a concussion. The client made an excellent recovery after some very limited medical treatment.
Southern California (San Diego County) – car vs. pedestrian accident that resulted in abdominal injuries to our client. The at-fault party handed over their fully policy limits

WHAT COMPENSATION CAN I EXPECT AS A PEDESTRIAN INJURY VICTIM?
Under California law, handling pedestrian accident claims and wrongful death claims is taken very seriously. Therefore, hire a pedestrian accident injury attorney with a distinguished reputation, such as a lawyer from Mova Law Group. We can help you to seek the compensation and accountability you rightfully deserve.
An injured pedestrian is entitled to recover damages like in a car accident or with an injured bicyclist. These can include
Present and future medical expenses, such as physical therapy.
Pain and suffering.
Loss of temporary and possible permanent earning capacity.
Emotional distress and loss of enjoyment of life.
Property damage.
Our pedestrian injury attorneys will fight hard to get you the compensation you deserve to cover your losses.
What Our Experienced Pedestrian Accident Attorneys Will Do For You
We Will Ensure Your Personal Health Is Taken Care Of.
We Will Ensure You And Your Property Damage Is Reimbursed For Free.
We Will Connect You With Top Rated Doctors For Treatment.
Pedestrian accidents come at a cost, but you shouldn't be fighting the insurance companies for something that was not your fault!
WHY YOU NEED A PEDESTRIAN ACCIDENT ATTORNEY
When you or a loved one have been in a pedestrian accident, you need to reach out immediately to a qualified pedestrian accident injury attorney. If you delay such cases, significant accident evidence will likely be lost. Witnesses will be more difficult to find, and insurance companies can take advantage of this situation. An excellent personal injury lawyer will be able to secure the evidence for your claim and allow you to focus on your recovery.
You can never tell the extent of your injuries immediately following an accident. Collisions between a person and a car can cause:
Cuts, bruises, abrasions.
Fractures, sprains, broken bones.
Catastrophic injuries such as internal organ damage.
Possible fatalities.
In light of potential injuries, our personal injury lawyers of Mova Law Group can arrange to meet you in the comfort of your home, allowing you to allow your body to rest. Contact us through this website or over the phone at (858) 900-9911 to set up a free case evaluation today!
How to Pick the Right Personal Injury Lawyer?
When you face such unwanted accident, you need to contact immediately a well-reputed accident injury attorney who has enough expertise to handle such cases. Don't try to resolve these cases yourself by claiming directly with the other party's insurance company as there are many risks of not getting enough compensation for such cases. A good injury attorney will help you to get sufficient compensation from the other party or their insurance company as he has enough credentials to handle such cases.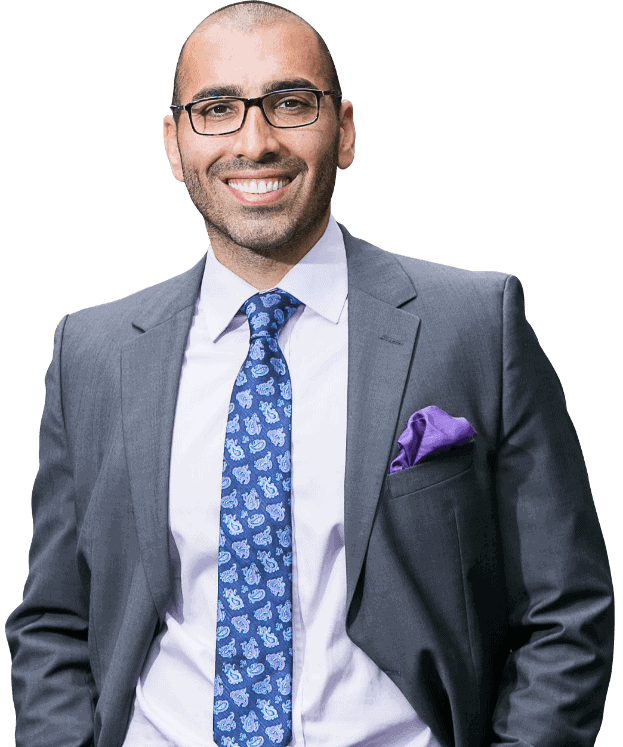 Chris Mova is an award-winning pedestrian accident injury lawyer in San Diego, California. His law firm of Mova Legal Group fights for you against the big insurance companies. Chris knows the value of listening to each client's unique experience, and his team of personal injury attorneys was hand-picked because they feel the same way. He is committed to getting you justice and fair treatment when you need it most. Learn more about Chris.