SAN DIEGO SWIMMING POOL ACCIDENT LAWYER
Receive The Highest Compensation For Your Pool Accident Case

Request a Free Legal Consultation
POOL ACCIDENT ATTORNEYS IN SAN DIEGO
Swimming pools are necessary for southern California climates; many own their own. Those who have few public options to visit go to friends' places. These areas of fun and relaxation are also full of dangers, and owners and users of pools need awareness. You should know about the risks of using a swimming pool and your rights should anything happen to you.
If you or a loved one are injured or die in a swimming pool accident, you may be able to get financial compensation for some of your losses. Contact a San Diego personal injury attorney to file a claim on your behalf. Children are most at risk for swimming pool accidents. Still, even if an adult was involved, this is likely a scary and devastating time for you. Let the swimming pool accident lawyers of Mova Law Group assist you so you can focus on the things that matter – family and recovery. Contact our law offices for a free consultation at our phone number (858)900-9911 or through this website.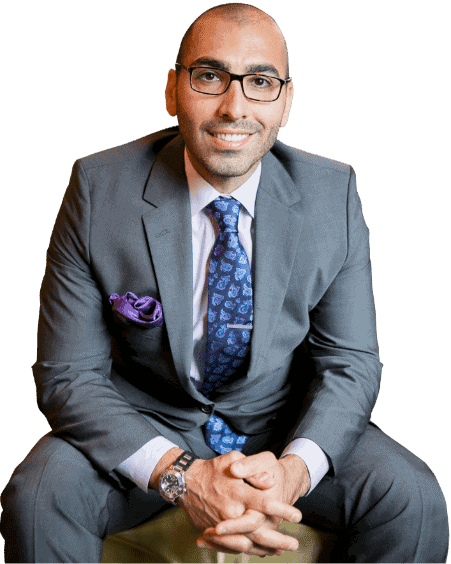 WHAT WE DO FOR OUR CLIENTS
Maximum Compensation In Injury Law

Medical Bills Paid

Access To The Top Medical Professionals

We Come To You In The Comfort Of Your Home

Winning Track Record
Transparent Legal Process

Property Damage Compensation

Recovery Of Lost Wages

Review Your Personal Injury Case

Award-Winning Customer Service

You Don't Pay Unless We Win Your Case




 

CALIFORNIA SWIMMING POOL ACCIDENTS
Swimming pool injuries are sadly more common than we'd like and disproportionately affect younger people. Drowning accidents are the leading cause of death for those under 14. Many of these victims are very young children out of their parent's sight for just minutes. In children under five years of age, drowning came behind car accidents for accidental causes of death (500 children annually drown, and over 3,000 need hospitalization for injuries). Swimming pool accidents that are not deadly can be equally expensive and debilitating.
What accidents occur in and around swimming pools?
Drowning accidents are the most common ones.
Near-drowning accidents can cause life-long issues if prolonged oxygen deprivation for the brain occurs. Near-drowning accidents can also cause lung damage. An accident victim may have brain damage and permanent disabilities and need long-term care in the future.
Slip and fall accidents in the pool area.
Spinal cord injuries from diving or falling (diving accidents make up over 10% of all spinal cord injuries annually).
Catastrophic injuries such as paraplegia or quadriplegia.
Traumatic brain injuries from diving or falling.
Diving accidents from unsafe diving boards or unsafe behavior.
Entrapment in pool drains.
Overcrowding accidents.
Design or building violations.
Broken bones, sprains, fractures.
Lacerations, bruises.
Skin irritation or lung damage from pool chemicals.
There are a lot of ways that a visit to the pool can turn ugly. If you or a loved one sustained serious injuries due to someone else's negligence, you might have a liability claim. A San Diego personal injury lawyer can help you review your evidence and establish your case. Contact Mova Law Group's law offices today to start your personal injury claim!
WHAT CAUSES CALIFORNIA SWIMMING POOL INJURY ACCIDENTS?
The specific causes of accidents around swimming pools are too numerous to list here. There are three areas into which accidents with others responsible fall. In cases where others may be liable for your injuries or your loved one's wrongful death, an experienced swimming pool accident attorney can help you. We will build your personal injury case to receive compensation for your losses.
Premises Liability Cases:
These cases occurred when a property owner or operator failed to prevent accidents from occurring that involved known hazards. California law has many rules and regulations involving swimming pool ownership and operation. Owners need to take steps to protect anyone entering their property.
These rules apply to:
Private pool owners or homeowners.
Private property pool owners of common swimming pools, such as in building complexes. Residents and guests may make use of the pool.
Government or community agencies in charge of public pools.
Renters or property operators on premises with pools.
Some issues considered premises liability:
Improper (hidden) or non-existent warning signs for hazards. According to the law, some dangers are "open and obvious." Still, there are few, and owners should not leave interpretation up to the courts.
Lack of supervision. People who promise to watch a child need to do so to prevent accidents. Any pool open to the public needs a lifeguard or warning signs advertising the increased risk.
Maintenance issues. Pools may need proper safety equipment or modifications. These can include cleaning equipment and chemicals, slip-proof surface tiling, adequately filled pools, and floatation devices maintained if provided.
Negligence:
Negligence is failing to do what anyone else in the same situation would do. You demonstrate negligence if you violate one of California's many pool laws. You can be liable for someone else's injuries or wrongful death on your property.
Negligence is demonstrated by:
Establishing there is a duty of care that the pool owner must have towards those using the pool.
Showing the owner violated this duty.
Evidence that the breach of duty caused an accident that affected you.
Proving the accident caused your injuries for which you need compensation.
Product Liability:
Product defect cases are straight-up liability ones. You do not need to prove the negligence of an unseen third party. If a product is defective, someone is liable. Those responsible for the issue may be manufacturers, wholesalers, retailers, assemblers, or installers. 
Issues can arise with faults in products, such as:
Diving boards.
Waterslides.
Drains and drain covers.
Sump pumps and other pool filtering equipment.
Floatation devices.
There are three types of product defects:
Design defects that are present before an item is made.
Manufacturing defects that arise while an item is made.
Marketing defects are inadequate warnings and include recalls.
If you have a case where someone else has demonstrated liability for your injuries or wrongful death, contact our Mova Law Group law firm today. We will set up a free case evaluation to review your findings and establish a case to move forward.
What Our Experienced Swimming Pool Accident Attorneys Will Do For You
We Will Ensure Your Personal Health Is Taken Care Of.

We Will Ensure Any Of Your Damages Are Reimbursed For Free.

We Will Connect You With Top Rated Doctors For Treatment.
Swimming pool injury accidents can cost you dearly, and you shouldn't be fighting the insurance companies for something that was not your fault!

SAN DIEGO POOL ACCIDENT INJURIES NEED EXPERIENCED PERSONAL INJURY LAWYERS
Swimmers take on certain risks when entering a pool. Still, no one expects to be permanently injured or die while exercising or playing. The medical expenses that build up for swimming accident victims are enormous, and that is only one part of the puzzle. The financial compensation we fight for will have to cover both past, and future expenses since the effects of your injuries may be long-term. As part of our attorney-client relationship, our legal team will examine your case and negotiate a reasonable settlement amount.
Losses that you may experience from a swimming pool accident include:
Medical bills for medical care – Hospitalization, specialists, ongoing appointments, medications.
Therapy and rehabilitation costs.
Household and transportation modifications for permanent disability.
Medical equipment costs – Wheelchairs, etc.
Pain and suffering.
Emotional distress.
Loss of consortium.
Lowered quality of life.
If you need to put together a personal injury case or wrongful death claim, contact the swimming pool accident injury attorneys of Mova Law Group today. Our experienced team will support you during this ordeal.
CONTACT MOVA LAW GROUP FOR REPRESENTATION TODAY
When you or someone you know is in a swimming pool accident, the first thing to do is keep calm. You do not need to rile yourself or anyone else, as that hinders recovery and the treatment of others.
Right away, call 911. An ambulance is needed for an injured individual. The police will also need notification, and you will need their accident report later on for your case.
If you are the accident victim or the property owner, do not admit fault to anyone on site. Insurance companies will try to use your words later on against you to avoid paying out.
Get witness contact information at the scene of the accident and gather any evidence you can (take pictures, collect faulty products, etc.). If you need help accessing the location to gather proof, have a lawyer contact them instead.
Contact a San Diego pool accident injury lawyer immediately. We can provide legal advice for your predicament, and we will handle the insurance companies. We will fight for the verdict you want and the settlement that compensates you for all your losses. Another great thing about our services? They are free of charge to you until we win your case. Mova Law Group operates on a contingency fee basis, so we only accept payment once our aggressive team has secured you the best outcome.
Contact us today at (858)900-9911 or through this website to learn more about what we can do for you!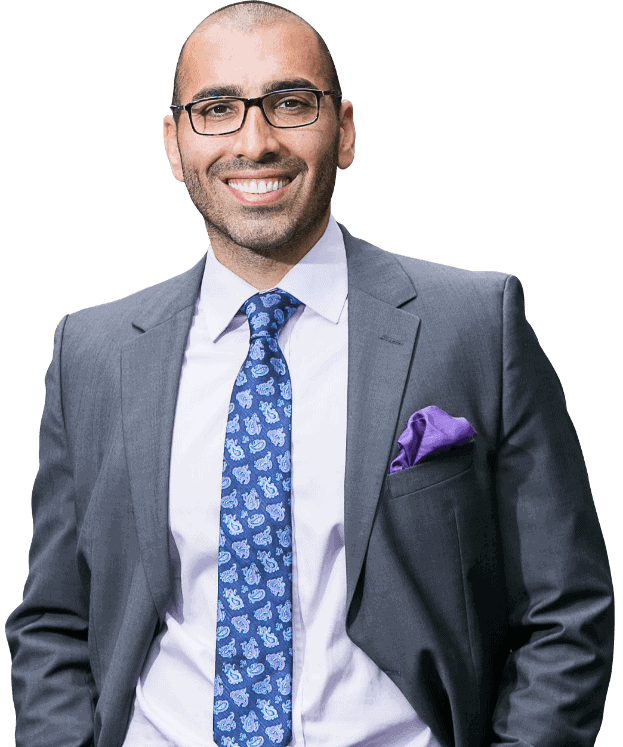 Chris Mova is an award-winning swimming pool accident lawyer in San Diego, California. His law firm of Mova Legal Group fights for you against the big insurance companies. Chris knows the value of listening to each client's unique experience, and his team of personal injury attorneys was hand-picked because they feel the same way. He is committed to getting you justice and fair treatment when you need it most. Learn more about Chris.