SAN DIEGO PARAPLEGIA/QUADRIPLEGIA INJURY LAWYER
Receive The Highest Compensation For Your Paraplegia Quadraplegia Accident Case

Request a Free Legal Consultation
PARAPLEGIA/ QUADRIPLEGIA INJURY ATTORNEYS IN SAN DIEGO
Injuries resulting in paralysis are the most catastrophic ones you can receive following a spinal cord or brain injury (usually the former). These are life-changing and financially taxing events. The cost of treating spinal cord injuries resulting in paralysis in the U.S. was over $40 billion yearly in 2013. In 2019, there were 17,730 new spinal cord injury cases, with these injuries being the second leading cause of paralysis. 
Accidents causing paraplegia or quadriplegia are usually avoidable, so you may have a case against a negligent individual. Contact the spinal cord injury lawyers of Mova Law Group today for a free case evaluation, and we will review your evidence. Our legal team wants to get you the compensation that will ease some of your financial burdens and let you focus on your future. You can reach us through our 24/7 number at (858) 900-9911 or the contact form on this website.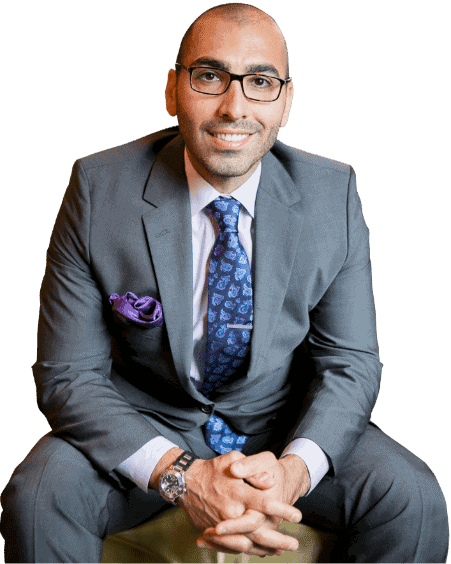 WHAT WE DO FOR OUR CLIENTS
Maximum Compensation In Injury Law

Medical Bills Paid

Access To The Top Medical Professionals

We Come To You In The Comfort Of Your Home

Winning Track Record
Transparent Legal Process

Property Damage Compensation

Recovery Of Lost Wages

Review Your Personal Injury Case

Award-Winning Customer Service

You Don't Pay Unless We Win Your Case




 

WHAT ARE PARAPLEGIA AND QUADRIPLEGIA INJURIES?
Paralysis injuries occur from nerve damage causing loss of muscle function in a body part. Nerve damage occurs in the brain or, more often, in the spine. One might expect the affected areas to be the injured parts, but this isn't the case.
There are different types of paralysis, differing in the areas affected and severity.
Complete paralysis means you have lost motor control of your muscles and sensory function in the affected area. Recovery of functioning from complete paralysis is usually impossible.
Partial paralysis means that some feeling or control may still exist in the affected part of the body. You may experience only weakness or reduced sensation. With treatment, some people with partial paralysis may recover more than 50% of their previous functioning. Partial paralysis may limit itself to one area or spread over the body. 
Paraplegia is paralysis of the legs or from the waist down. Sometimes this includes the abdomen. A serious injury to the thoracic, lumbar, or sacral regions of the spinal cord may cause paraplegia, as can chronic medical conditions. 
Quadriplegia or tetraplegia is paralysis of all four limbs and potentially some organs (from the neck down). An accident affecting the brain or spinal cord causes quadriplegia.
Since 2015, 48% of spinal cord injury victims have experienced incomplete tetraplegia. 20% of victims experienced incomplete paralysis, and another 20% experienced complete paralysis. A final 12% of people interviewed experienced complete quadriplegic conditions.
Paraplegia and quadriplegia look like this:
Lowered or complete loss of sensation below injury (may be temporary or permanent).
Lowered or complete loss of muscle control below injury (most people never fully regain their muscle strength or control).
Uncontrolled and sudden spastic movements of the legs.
Respiratory infections such as pneumonia are common (pneumonia has been one the leading causes of death in paralyzed individuals since the 1980s).
Difficulty using the bathroom.
Changes in sexual functioning and fertility as well as libido.
Phantom pain in the lower body (paraplegia).
Chronic pain from muscle atrophy.
Loss of bone mass.
Psychological issues such as depression and anxiety.
Weight gain from an imposed sedentary lifestyle.
These effects of your spinal cord injury are devastating and affect not just you but your loved ones. According to data collected by the Christopher Reeve Organization, individuals with paralysis live in households that have lower incomes. Some 27% of these households make under $15,000 per year. As personal injury lawyers, we want to help you cover the medical care necessary. This way, you do not have to rely on family members or friends as primary caregivers. Call Mova Law Group today to begin your injury claim against the parties liable for your injuries.
COMMON CAUSES OF PARAPLEGIA OR QUADRIPLEGIA
About 27% of spinal cord injuries are the result of an accident. Traumatic injuries may result from any one of the following:
Some paraplegic or quadriplegic cases stem from non-traumatic injuries. These injuries are more likely from disease but could be avoidable accidents. Non-traumatic injuries include:
Strokes.
Oxygen deprivation to the brain.
Autoimmune disorders.
Infections of the brain or spinal cord.
Tumors, lesions, or cancer of the brain or spinal cord.
A personal injury attorney wants to ensure you get the most considerable compensation possible from your insurance company to cover these unforeseen medical expenses. 
COMPLICATIONS OF SPINAL CORD INJURIES
Secondary conditions can develop while you are in the hospital or recovering at home from your catastrophic injuries. These result from paralysis and can be life-threatening when extreme. Secondary conditions to watch for may include:
Deep Vein Thrombosis (blood clots).

Autonomic dysreflexia is an overreaction of the nervous system. This condition includes hypertension, sweating, skin color changes, heart rate changes, etc.

Pneumonia.

Septicemia (along with pneumonia, is the leading cause of death among paralyzed individuals).

Respiratory infections.

Bladder infections and UTIs.

Spasticity.

Skin problems and pressure or bed sores.
Hypotension.
Chronic pain.

Irregular bowel movements.

Depression and anxiety.
Experiencing any secondary conditions can risk your recovery and increase your medical expenses. With Mova Law Group as your legal representation, you can rest assured that you have aggressive personal injury attorneys to get you a fair settlement.
WHAT OUR EXPERIENCED PARAPLEGIA/ QUADRIPLEGIA INJURY ATTORNEYS IN SAN DIEGO WILL DO FOR YOU
We Will Ensure Your Personal Health Is Taken Care Of.

We Will Ensure Your Damages Are Reimbursed For Free.

We Will Connect You With Top Rated Doctors For Treatment.
Accidents resulting in paraplegia and quadriplegia come at a high cost. Still, you shouldn't be fighting the insurance companies for something that was not your fault!
MEDICAL TREATMENT FOR PARAPLEGIA OR QUADRIPLEGIA
We recommend treatment for all paralyzed individuals. Recovery of function may not be possible for many patients. Still, the effects of paralysis are so adverse that even those with complete cases have found some relief through continued care.
Doctors may suggest surgery in some instances, such as the following:
Stabilization of the spine in proper alignment to prevent future pain and damage.
Intervention surgeries to correct issues (blood clots, spine tumors, herniated discs, fractured vertebrae).
Most treatments focus on rehabilitation by teaching the brain or spinal cord to work around the injuries or improve a patient's long-term health. Some commonly used treatments are:
Spinal cord or neurosurgeries that remove obstructions (bone fragments, foreign objects), deal with compression, and manage swelling.
Medications to reduce chances of infections.
Physical rehabilitation improves the functioning of particular body parts and reduces chronic pain.
Psychological therapy.
Education for patient and family regarding lifestyle challenges and support options.
Combining any treatments listed here can help one's chance of recovery or improve their quality of life. The personal injury law firm of Mova Law Group wants to see you able to afford whatever methods will work best for you and your doctor. We believe financial constraint on accident victims is unfair. We will help you with your personal injury case to get your fair settlement and the treatment you deserve.
HOW A SAN DIEGO PERSONAL INJURY LAWYER CAN HELP IN YOUR PARAPLEGIA/QUADRIPLEGIA INJURY CASE
If someone else contributed to the injuries that left you or a loved one paralyzed, the law firm of Mova Law Group wants to help you recover your losses. The costs of paralysis add up quickly. Data from 2019 showed that the yearly expenses of paralysis injuries were between $800,000 to $1 million in the first year after the accident. The following years showed costs of $100,000 to $200,000, and lifetime costs may exceed $2 million. Considering that households with paralyzed members already earn less income, paying for all expenses is nearly impossible.
Our experienced spinal cord injury attorneys can prepare a reasonable list of your economic and non-economic damages. Losses incurred may include any of the following:
Medical treatment.
Long-term care aids or nurses (part-time or full-time).
Continued physical therapy, occupational therapy, and psychological therapy.
Vocational therapy costs for retraining.
Medications.
Medical equipment, such as walkers and wheelchairs.
Modifications to living space and transportation for accessibility.
Lost wages and benefits.
Loss of earning capacity (most paraplegic and quadriplegic individuals do not return to work).
Pain and suffering.
Emotional distress, depression, and anxiety.
Loss of consortium.
Lowered quality of life.
Wrongful death in cases of secondary infections or medical malpractice.
As an accident victim, you are already at the mercy of a catastrophic injury that may or may not improve with time. The outcomes of paralysis treatments are usually random and unpredictable. Your ability to regain or enhance functioning should not fall solely on your finances. Our personal injury lawyers vow to fight for the settlement of your choosing until we get the desired verdict.
CONTACT A PERSONAL INJURY ATTORNEY TODAY
Our team at Mova Law Group wants to help you get the compensation you deserve for your accident. It would be best if the whims of an insurance company or the negligence of another party did not hold you hostage. You will want to secure a personal injury lawyer as soon as possible. We will get started on your claim within the two-year statute of limitations to file.
As part of our attorney-client relationship, we will take on your case on a contingency fee basis. Our pledge is that we will not increase your financial burden by raising legal costs. Instead, we only accept payment when we have won you a fair settlement.
Don't hesitate to get justice for yourself and your future. Our experienced team of accident lawyers can review the facts of your case at an initial free consultation. Contact our law offices today through our website or call (858)900-9911.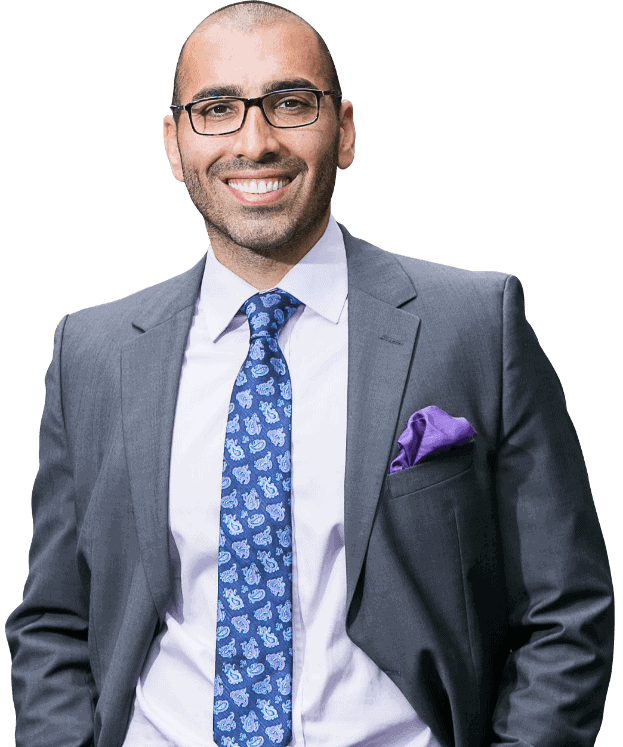 Chris Mova is an award-winning paralysis injury lawyer in San Diego, California. His law firm of Mova Legal Group fights for you against the big insurance companies. Chris knows the value of listening to each client's unique experience, and his team of personal injury attorneys was hand-picked because they feel the same way. He is committed to getting you justice and fair treatment when you need it most. Learn more about Chris.