SAN DIEGO WHIPLASH INJURY LAWYER
Receive The Highest Compensation For Your Whiplash Injury Case

Request a Free Legal Consultation
WHIPLASH INJURY ATTORNEYS IN SAN DIEGO
Whiplash injuries are an unfortunate souvenir from an accident that can be more damaging than you think. Some people write whiplash off as exaggerated and possibly imagined. Insurance companies, in particular, will attempt to deny your injury claim or argue you down to a minuscule payment offer. They do this by suggesting your injury is non-existent or not nearly as severe as you say.
If you or a loved one suffered a whiplash injury due to an auto accident or other physical trauma, you know that you don't imagine your pain. You can count on an experienced personal injury attorney to advocate for a fair settlement. At the law firm of Mova Law Group, we treat any neck and brain injury seriously. To discuss your injury claim in a free case evaluation, fill out the contact form on this website or call our 24/7 number at (858) 900-9911.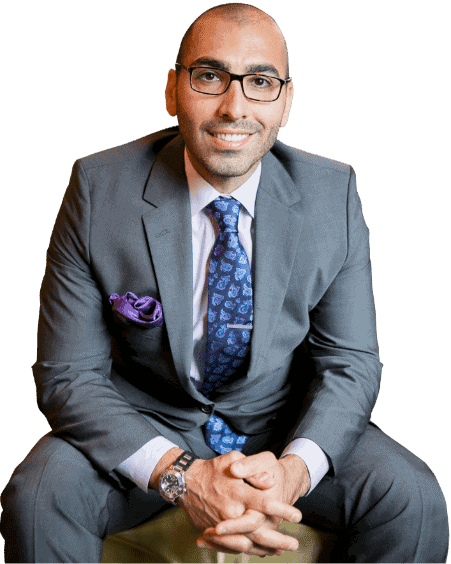 WHAT WE DO FOR OUR CLIENTS
Maximum Compensation In Injury Law

Medical Bills Paid

Access To The Top Medical Professionals

We Come To You In The Comfort Of Your Home

Winning Track Record
Transparent Legal Process

Property Damage Compensation

Recovery Of Lost Wages

Review Your Personal Injury Case

Award-Winning Customer Service

You Don't Pay Unless We Win Your Case




 
What is a Whiplash Injury?
Most commonly resulting from car accidents, whiplash injuries occur from a whip-like crack of your neck forward and backward with force. Whiplash is considered a form of spinal cord injury (SCI) since the neck makes up the cervical portion of the spinal column. Any injury to the neck can affect the discs between vertebrae and cause significant pain and even nerve damage. Sometimes whiplash is considered a brain injury since the brain slams around your skull during the event.
The neck is a vulnerable part of your body, and injuries to this area stand out. Neck injuries can cause you to feel pain in far away parts of the body and not one localized spot. A full range of motion in the neck is necessary for optimal body functioning. Life-long pain can come from neck injuries, and you may require physical therapy to heal. Another characteristic of an injury to the neck is delayed symptom onset. You may not notice anything for a day or more after a vehicle accident.
Whiplash injuries affect your neck's soft tissue, muscles, and ligaments. They can be caused by physical trauma, such as a slip and fall accident, or through playing some sports. The first cause of whiplash is motor vehicle accidents, particularly rear-end accidents.
In rear-end accidents, the other party is already usually at fault. With the help of a car accident lawyer, you should be able to file a personal injury claim. The legal team of Mova Law Group can walk you through the claims process in a no-risk, free consultation today!
Symptoms of Whiplash Injuries
Neck injuries can range in severity. It is always wise to get medical attention following an accident, as evidence of neck injuries can take 24 hours to show up. Some symptoms take even longer. This delay is usually due to the body being in shock and running on adrenaline. Eventually, you will feel the pain, which won't be pleasant. That's one of the reasons why It's wise to speak to a doctor beforehand: They are already aware of your potential injuries and can prescribe something for the discomfort.
If you were in an accident and you suffered whiplash, you might experience the following:
Neck pain.
Stiffness and loss of range of motion in the neck.
Headaches.
Pain spreads to the upper back, shoulders, and arms.
Numbness or tingling sensations in the arms.
Dizziness.
Fatigue.
Ligament injuries.
Pinched nerves.
Burning sensations in the neck.
Inability to sleep.
If the pain lasts longer than a few months or the following year, that is very problematic. These lasting symptoms might look like severe neck pain, a discomfort that moves into the arms, or headaches. Those who have previously dealt with back pain and older individuals are more likely still to have symptoms months after the expected recovery time. If you are experiencing these, seek medical treatment right away.
Causes of Whiplash Injuries
Again, the vast majority of whiplash injuries are from motor vehicle accidents. You may find this pain occurs after the following types of accidents:
High-impact contact sports.
Vehicle accidents remain the number one cause of whiplash due to the force required to jolt a person in that manner. Legal representation from an established injury law firm can help you file your personal injury case and handle the insurance companies. Mova Law Group will fight your case at the negotiation table or in a courtroom to secure a verdict in your favor. We are experienced accident attorneys, and we know about car accidents. Call us 24/7 at (858) 900-9911 or reach out through our website to discuss your case.
Treatment for Whiplash Injuries
How you handle your whiplash injuries will depend on the severity of your symptoms. You might not have much pain and be able to return to your regular schedule quickly. Another possibility is that your injuries have a more significant effect than initially anticipated. You may have to take time off work to heal. The goal of your physician will be to restore you to your everyday activities.
To manage your pain and restore a full range of motion to you, a doctor might suggest the following:
Rest – This is the most-recommended treatment for whiplash injuries.
A foam collar.
Hot and cold alternating compresses.
Pain medications.
Exercise.
Numbing shots to allow for activity.
Physical therapy.
Those suggestions increase in intensity for the severity of your injury. Other options might be looked at if the pain is long-lasting, such as cortisone or steroid shots for muscles. Any long-term physical therapy or type of treatment is going to cost money. These may be medical expenses you can't afford if you are off work. If you have serious injuries resulting from an accident, seek the help of a San Diego personal injury lawyer to get you a fair settlement for your injury claim.

Personal Injury Attorneys Support Accident Victims
If you are involved in a car rear-ending accident, you should first report it to local authorities (no matter how small). While you wait for emergency services, take pictures of the damage. You can exchange contact information and insurance company names, but avoid sharing anything further. Speaking to witnesses and getting their information for a later statement will also be helpful for you down the road.

A personal injury attorney should be one of your first calls if you can do so. If you need a doctor for medical treatment, Mova Law Group can set you up with some of the top professionals in the field. We will also advise you on how to proceed with your personal injury lawsuit, should that be the route you take. One thing we will warn you against doing is speaking to the other driver's insurance adjuster when they call. Let your lawyer handle this communication, so they can't try to manipulate you!

You will need to see a doctor immediately following your accident, either one you have found or one Mova Law Group has provided. Again, it's wise to be prepared for possible pain, as you are likely in shock and not accurately sensing everything. Early examinations are essential for your potential injuries on the medical record. An insurance company cannot try to deny your claim later on by saying your injuries were pre-existing or faked.

If you think you have whiplash injuries, it is in your interest to preemptively get representation familiar with personal injury law. Mova Law Group is just the firm to help you out. We can discuss your case in a no-fee, no-risk consultation; get you medical treatment and financial compensation should you require it.
Hiring a San Diego Accident Lawyer for Whiplash Injuries
As an accident victim experiencing whiplash injuries, you know that the pain is genuine. You still incur losses with these injuries, and your personal injury claim is valid. Some damages you might experience include:
Medical expenses – Keep track of all receipts you have for any treatment or visit to a medical professional. These add up over time and help negotiate with insurance companies.
Loss of income – To rest your neck, you may not be able to work for extended periods. That means you do not have money for your usual expenses or new medical ones. Your employer may only let you keep your job if the time off is short.
Pain and suffering.
Emotional distress – Many accident victims are anxious about making ends meet between the physical pain and expenses.
Lowered quality of life.
Injured persons almost always get a higher settlement offer when they have an experienced personal injury lawyer in their corner to advocate for them. The defendant's insurance provider will use any tactic to deny your claim or offer you less than you deserve. An accident attorney from Mova Law Group won't let them take advantage of you.
We know the expenses have likely piled up and caused stress for you. Mova Law Group gives you a break from dealing with bills when you work with us. Our initial consult is free, and we work on your case on a contingency fee basis. This payment plan means we only take your money once we win the negotiations and you receive fair compensation.
We want to help you get back to your everyday life as soon as possible. Contact us today through our website or on our 24/7 phone line at (858) 900-9911, and let's discuss your whiplash injury case. If you let us handle your accident case, we will make the process easy for you and get you results. Our team of injury lawyers will settle once you approve for us to do so.
Chris Mova is an award-winning whiplash injury lawyer in San Diego, California. His law firm of Mova Law Group fights for you against the big insurance companies. Chris knows the value of listening to each client's unique experience, and his team of personal injury attorneys was hand-picked because they feel the same way. He is committed to getting you justice and fair treatment when you need it most. Learn more about Chris.