SAN DIEGO MOTORCYCLE ACCIDENT LAWYER
Receive The Highest Compensation For Your Motorcycle Accident Case

Request a Free Legal Consultation 24/7
EXPERIENCED MOTORCYCLE ACCIDENT ATTORNEYS IN SAN DIEGO, CALIFORNIA
Motorcycle riders are a common sight year-round in California, as drivers like to take advantage of the great climate and fantastic sites. In such a populated area with as many motor vehicles as this one on the roads, motorcycle collisions are unfortunately also common. According to the National Highway Traffic Safety Administration, accidents will continue in California in 2022 (nhtsa.gov). Traffic accidents involving bikes are dangerous to all parties involved. They can result in pain, suffering, and serious injuries requiring medical attention and, sadly, can end with fatalities.
As a rider, you are at a severe disadvantage in a car accident as you are more vulnerable than other passenger vehicles simply due to your size. Cyclists can be lucky to escape a motorcycle accident with broken bones, sizeable medical bills, and property damage.
Motorcycle accident law is straightforward and often ignored, but it handles serious personal injury claims and even wrongful death cases. If you or your loved one are motorcycle accident victims, Mova Law Group is here to help! Reach out to our legal team today at (858) 900-9911 to learn how we can get you the financial compensation you need and deserve under California law.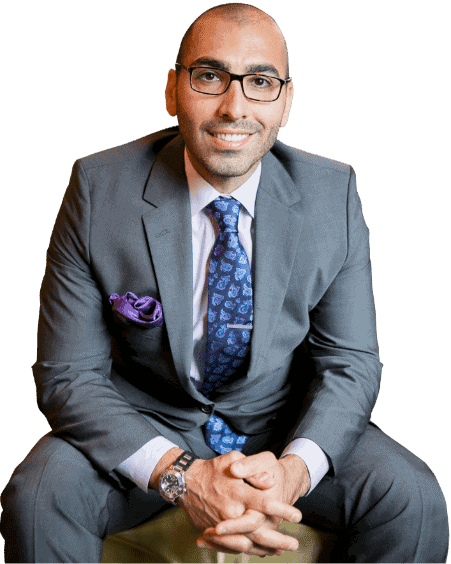 WHAT WE DO FOR OUR CLIENTS
Maximum Compensation In Injury Law

Medical Bills Paid

Access To The Top Medical Professionals

We Come To You In The Comfort Of Your Home

Winning Track Record
Transparent Legal Process

Property Damage Compensation

Recovery Of Lost Wages

Review Your Personal Injury Case

Award-Winning Customer Service

You Don't Pay Unless We Win Your Case




 
WHEN SHOULD YOU HIRE A MOTORCYCLE ACCIDENT LAWYER?
1. If the Accident Results in Serious Injuries
2. If the Insurance Company Refuses to Pay
3. When the Accident was a Third Party's Fault
4. In the Event of a Disputed Liability
Recent Settlements
SETTLEMENTS FOR MOTORCYCLE ACCIDENTS
Northern California (Sacramento) – Car vs. motorcycle accident, resulting in arm and hip injuries to the victim. The client was released from the hospital after a few days without proper treatment or diagnosis due to a Covid-19 surge needing the hospital beds. Mova Law Group immediately hired a forensic expert who went out to the accident scene to take pictures and reconstruct the conditions of that day. Then, we hired a private investigator who took down multiple witness statements and captured crucial screenshots of witness Instagram pages that explained how the accident occurred. We knew our client was not doing well, so we sent him to doctors in our network who we knew treated hip and brain injuries. He was diagnosed with a mild traumatic brain injury, a hip injury (torn labrum), and a unique arm injury. We got this case settled eight months after the accident because all the upfront work showed the insurance company we were not playing games.
Southern California (San Diego) – Rideshare car vs. motorcycle accident, resulting in a unique elbow and cervical spine injury. Our client tried to negotiate with the rideshare company for over 1.5 years without a lawyer and was only offered $15,000. One year after hiring our firm and seeking appropriate medical care through our network of doctors, Chris Mova secured the total value of the policy limit plus an extra $100,000 from another party.
Southern California (San Diego County) – Car vs. motorcycle case, resulting in our client suffering a broken rib. No surgery was necessary. We settled in 7 months.

DETERMINING LIABILITY IN MOTORCYCLE ACCIDENT CASES
The causes of motorcycle accidents are numerous. Road conditions such as potholes, excess litter, outdated sewer grates, and other factors can cause motorcyclists to lose control of their bikes. Motorcycle accidents may also result from a city failing to maintain its roadways properly. 
Negligent drivers have become a reoccurring theme. Research shows that 42 percent of all traffic accidents involving a motorcycle and a car include the car turning left at an intersection. Unfortunately, automobile drivers fail to operate their vehicles with the safety of motorcyclists in mind and regularly fail to notice instances of lane splitting or bikers making a left turn.
Injured motorcyclists are often the victims of absent-minded and inattentive drivers. Technology has allowed distracted motorists to check their email accounts, update social media statuses, and send text messages in seconds from a single device while operating a vehicle. Simple precautions (such as not tailgating, checking blind spots not once but twice, and providing a motorcyclist full use of a lane) are not regularly practiced. Along with an increase in careless drivers on the road, bikers are more inclined to tragic accidents because they are often tricky to spot.
Most accidents between motorcycles and vehicles end up causing severe injuries to the riders. Many head-on collisions are fatal to the motorcyclist. If a driver causes you to crash, you should consult a San Diego motorcycle accident lawyer from Mova Law Group so that they can help you claim compensation for the injuries and damages.
At Mova Law Group, we will fight for your legal right to receive fair compensation in light of your losses due to your crash. An experienced San Diego motorcycle accident attorney will review your case with an initial free case evaluation. We can give you legal advice as to what sort of compensation you should be able to seek.
OUR SAN DIEGO PERSONAL INJURY LAWYERS HELP WITH LIFE-THREATENING MOTORCYCLE ACCIDENT INJURIES
As stated before, bikers will usually come from a collision with more severe injuries due to the difference in size between a car and a motorcycle. At Mova Law Group, we know that you will feel the effects of your accident, possibly throughout the rest of your life.
Injuries that are seen frequently in motorcycle accidents include:
Road rash

, cuts, and abrasions.

Disfigurement

.

Spinal cord injuries

, possibly resulting in paralysis or

permanent disability

.

Catastrophic injuries

, such as amputation or damage to

internal organs

Fatalities

.
The medical expenses for these injuries are pretty steep, and victims may require years of physical therapy. Loss of bodily function is not just economic damage but also emotional. Permanent changes to one's life and ability to earn income can cause extreme emotional distress.
The legal team of Mova Law Group knows the cost of motorcycle accidents to the individual. We want to win you the maximum compensation possible to allow you to recover as much as possible. While you cannot put a price tag on your life, you deserve payment due to another driver's error to cover your expenses. Following your medical professional, let us be your second call, and we will cover your costs.
OUR LEGAL TEAM WILL GET YOU THE BEST MOTORCYCLE ACCIDENT OUTCOME
Determining the best law office to handle your motorcycle accident claim becomes challenging when considering a driver's daily bombardment of personal injury lawyer advertisements. Selecting the best motorcycle injury attorney is exhausting due to the number of lawyers claiming to specialize in motorcycle cases.
Choosing to hire an experienced motorcycle accident lawyer from Mova Law Group is to your benefit for the following reasons:
1. We Make Sure You are Fully Compensated
Insurance companies often attempt to take advantage of bikers and classify them as careless or reckless. Major insurance carriers often employ this unfair generalization to paint all motorcyclists with the same brush. They create the impression that it is their fault for engaging in such a "dangerous" activity and will try to avoid paying a biker out for any damages, even if they deserve the compensation.
The statute of limitations in the state of California is two years following the accident. Time is essential to ensure you will cover your medical treatment and expenses related to your recovery. The earlier you can get support from our personal injury lawyers, the better your outcome will be. Don't hesitate to reach out today!
2. A Lawyer Can Determine Whether You Have a Legal Claim.
Despite our lawmakers' efforts to develop more traffic laws, motorists continue to engage in distracted driving. You need legal representation if you or a loved one sustain injuries in an auto accident.
No matter the initial severity of the accident, you must call the police at the scene. A police report must accurately document the accident and the incident's circumstances and speak with witnesses. You should talk to drivers and pedestrians who may have witnessed the accident and be sure to take down all necessary contact information. Furthermore, keep a folder of all medical records and invoices received on top of a log of any out-of-pocket expenses.
A Mova Law group motorcycle accident lawyer will help you gather evidence and review your claim with you at a free case evaluation. We will let you know if you have a viable case and how much you could stand to recover financially.
3. Hiring an Attorney may Help You to Focus on Your Recovery.
You must seek medical attention immediately if you sustain any injury from a motorcycle crash. You want to determine the extent of the damage and properly document all complaints. As part of a law firm representing motorcyclists, we cannot stress enough the importance of documenting the collision and all injuries you suffer.
Navigating the legal system on your own is difficult sometimes; however, it's near impossible when you struggle physically and financially. When you hire an experienced motorcycle accident attorney from Mova Law Group, we ensure we handle all the negotiations on your behalf, leaving you to focus on getting back to life as best you can.
WHAT OUR EXPERIENCED MOTORCYCLE ACCIDENT ATTORNEYS WILL DO FOR YOU
Motorcycle accidents come at a cost, but you shouldn't be fighting the insurance companies for something that was not your fault!
MOVA LAW GROUP HAS THE BEST MOTORCYCLE ACCIDENT LAWYERS
We help empower victims throughout San Diego to receive the settlements they deserve, especially in no-fault cases of their own. We enjoy helping wrongfully hurt people. Our auto accident attorneys have successfully settled many cases across the region for many years throughout San Diego.
Our reputation has been built on helping injury victims in our community recover and regains their lives through settlements that can cover the health care costs.
Compensation on par with your accident injuries is important to us, and we help you get there. The best thing about our motorcycle accident attorney service is that there are no upfront costs or retaining fees. Instead, we operate on a contingent fee basis. When a Mova Law Group attorney takes on your case, there are no extra costs or agreed-upon court and service fees until we have won a settlement for you. To help with your stress-free legal experience, we offer a free consultation to review your case.
Our offices are always open to the public. Our San Diego office team is ready to help you when you are. Visit us at 3262 Rosecrans St, San Diego, CA 92110; our office number is (858)900-9911.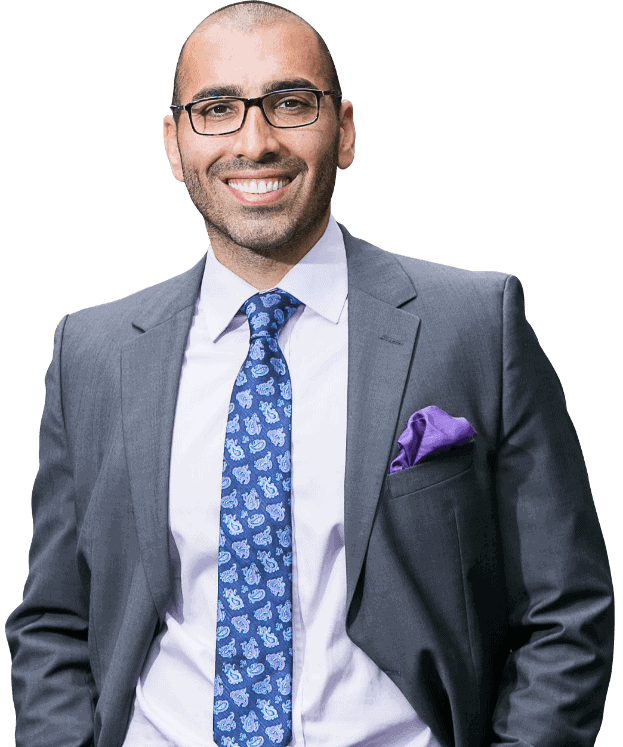 Chris Mova is an award-winning motorcycle accident lawyer in San Diego, California. His law firm of Mova Law Group fights for you against the big insurance companies. Chris knows the value of listening to each client's unique experience, and his team of personal injury attorneys was hand-picked because they feel the same way. He is committed to getting you justice and fair treatment when you need it most. Learn more about Chris.