San Diego Concussion Accident Lawyer
Receive The Highest Compensation For Your Concussion Case

Request a Free Legal Consultation
CONCUSSION INJURY ACCIDENT ATTORNEYS IN SAN DIEGO
Concussions are prevalent Traumatic Brain Injuries (or TBI) and are considered mild in the grand scheme of head trauma. Personal injury lawyers and concussion accident victims will tell you they can be anything but easy. Any head injury has the possibility of being life-altering and sometimes life-threatening.
If you or a loved one have been in an accident and showed symptoms of a concussion that will not go away over time, you might be eligible for financial compensation. The brain injury lawyers at Mova Law Group can discuss your legal options in a free consultation. The free case evaluation is a no-cost, no-obligation opportunity for you to have your questions answered. You will be another step closer to receiving payment for your troubles. Contact our San Diego law offices today through this website or call (858)900-9911. You can see the difference an experienced personal injury attorney makes.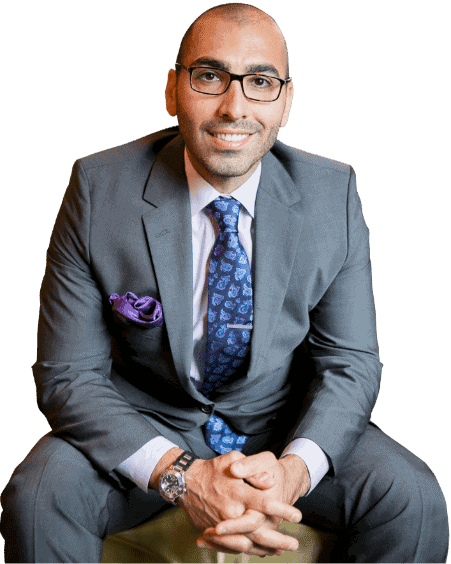 WHAT WE DO FOR OUR CLIENTS
Maximum Compensation In Injury Law

Medical Bills Paid

Access To The Top Medical Professionals

We Come To You In The Comfort Of Your Home

Winning Track Record
Transparent Legal Process

Property Damage Compensation

Recovery Of Lost Wages

Review Your Personal Injury Case

Award-Winning Customer Service

You Don't Pay Unless We Win Your Case




 

What are Concussion Injuries?
A concussion is a mild traumatic brain injury (mTBI) It occurs when the soft tissue of the brain slams against the inside of the head, when the body is hit or shaken hard. This injury often happens in a car crash or a slip-and-fall accident. More severe concussions can cause bruising, nerve injury, and damage to blood vessels.
Concussions are closed-head injuries, so they are difficult to notice and assess. We rely on accident victims' reporting of symptoms to diagnose TBI. Doctors consider concussions to be "functional injuries" when they're mild. Concussions likely involve no tissue damage and are thought to impact the individual's life temporarily.
What are the Three Types of Concussion Grades?
Grade 1 – Mild – Symptoms last less than 15 minutes after the injury, and the victim does not lose consciousness.

Grade 2 – Moderate – Still no

loss of consciousness

, but

symptoms of a concussion injury

last longer than 15 minutes following the injury.

Grade 3 – Severe –

Loss of consciousness

occurs with the injury.
It is a myth that everyone blacks out when they get a concussion. This incorrect belief may mean that their head trauma gets overlooked unless symptoms continue. If you were in a motor vehicle accident or a jarring collision and believe you sustained a concussion, you might be able to get compensation to cover your recuperation time. One of our accident attorneys can discuss your case immediately, so don't hesitate to reach out!
What are the Symptoms of Concussions?
A concussion can feel like a mental fog after a head injury. This mental fog usually looks like a temporary impairment in thought processing, concentration, and memory. Other symptoms of concussion injuries include:
Dizziness

Headaches

Nausea or vomiting

Impaired vision

Problems with balance and coordination

Sensitivity to light and sound

Sleep disturbances

Increased emotional reactivity like irritability or sadness

Anxiety

Children might display temper tantrums, lose interest in usual activities, or forget new skills.
It's essential to see a doctor for a diagnosis so they can monitor your concussions. In cases of a mild concussion, they will likely prescribe rest, avoidance of alcohol and screen time, and probably some acetaminophen. These symptoms should all be temporary and not last longer than days after a head injury.
When Should I Seek Medical Attention?
If your type of injury is severe, there could be bleeding or swelling in your head. This severe damage may require treatment beyond just rest. Sometimes surgery is necessary.
Following an accident, there are some signs you may be dealing with a severe injury. If you recognize one or more of the following, you (or your loved one) need to seek medical attention right away:
A headache that gets worse or doesn't go away.

Feelings of weakness or numbness.

Problems with balance or coordination.

Repeated bouts of nausea and vomiting.

Slurred speech.

Drowsiness or an inability to wake up.

One pupil is more dilated than the other.

Convulsions or seizures.

Confusion, restlessness, or agitation.

Significant

memory loss

, such as failure to recognize familiar people or places.

Unusual behavior.
These could be signs that your concussion injury could be worse than you initially thought and could progress to brain damage. Immediate medical care is a must.
What Our Experienced Concussion Injury Attorneys Will Do For You
We Will Ensure Your Personal Health Is Taken Care Of.

We Will Get You Compensation at no Charge Until We Win.

We Will Connect You With Top Rated Doctors For Treatment.
Head injuries resulting in concussions come at a cost. Still, you shouldn't be fighting the insurance companies for something that was not your fault!
How Do I Know if I Have Post-Concussion Syndrome?
If your concussion injury symptoms last longer than several days after your accident, it could be a sign of Post-Concussion Syndrome.  By this point, the symptoms you have to deal with can be debilitating and significantly affect your quality of life. You may have missed a lot of work and have medical bills from going to see specialists. A misdiagnosis can mean a runaround for you without any help or answers.
On top of the usual concussion side effects lingering, some people struggling with Post-Concussion Syndrome report ringing in their ears and sometimes a loss of taste or smell.
People with more than one concussion are at a heightened risk of PCS. For unknown reasons, so are individuals who struggle with psychological issues like PTSD or depression.
Treatment for Post-Concussion Syndrome may involve a few different things:
Migraine-strength medication to deal with physical pain.

Cognitive rehabilitation to help with memory issues.

Possibly counseling for anxiety and depression.
If you are still handling the symptoms of a concussion long after your accident, Mova Law Group's law firm can help you seek compensation for your personal injuries and get your life back in order.
What are the Common Causes of Concussions?
The Centers for Disease Control and Prevention list concussions and traumatic brain injuries as leading causes of death and permanent disability in the United States. We should do more to reduce the occurrence of these serious injuries. 
The most common causes of concussions are:
Car accidents

– Includes any vehicle accident, such as

bicycle accidents

or

pedestrian accidents

involving a car.

Slip and falls – These are the leading causes of concussions in children and older adults. Concussions in seniors can be dangerous. They are challenging to diagnose amongst pre-existing conditions, and the individual may be on blood thinners, which makes a brain bleed more likely. Any older adult suffering a fall should inform their doctor right away.

Contact sports

– Helmets are not enough. Concussion protocol is now a part of professional and youth football games and other high-impact athletics, but this means a more straightforward diagnosis and doesn't prevent these injuries.

Physical assaults.
Call one of our brain injury lawyers at Mova Law Group today if you suffered a mild TBI resulting from someone else's intentional actions, recklessness, or negligence. In a free case evaluation, we'll review your options for filing a personal injury claim.

The Danger Of Multiple Concussion Injuries
We finally realize that head trauma is much more serious than we had previously thought.

While a concussion on its own should heal reasonably, any other head injury can result in a second concussion before that healing is complete. Second Injury Syndrome (or SIS) can involve rapid brain swelling in the location of the double impact. Swelling that isn't relieved can result in brain damage or even death. Neurology specialists diagnose SIS by examining cranial images and your history of head trauma.
Some people are at greater risk of SIS, including athletes, older adults, victims of domestic violence, and military veterans.

Experiencing multiple concussions can lead to several disabilities and diseases later in life, such as Chronic Trauma Encephalopathy (CTE), dementia, Alzheimer's disease, or ALS. These are often seen in retired athletes and often at younger ages than expected.

CTE is gaining much attention as we finally grasp the dangers of traumatic brain injuries. CTE is a degenerative disease that leads to brain damage and early death. Symptoms include memory loss, cognitive impairment, motor issues, and severe changes in mood and behavior (such as anxiety, depression, or aggression). Many people blame CTE for the suicides and deaths of several athletes and even their loved ones.

If you have been on the receiving end of more than one concussion injury, you may be experiencing some terrifying changes. These are not your fault! You need to seek medical treatment to prevent your condition from worsening. Then it would help if you talked to a personal injury attorney for legal advice regarding your next steps. A degenerative disease will involve a lot of medical bills, and we can help you get compensation for these costs.
A San Diego Personal Injury Lawyer Can Help You Cover Your Losses
When you receive any head trauma, your life changes in some form or another. The consequences of a concussion injury can be immediate or may not surface until much later. A brain injury attorney from Mova Law Group has the experience to know what you could expect for damages and can guide you through filing a claim against a liable party.
Some losses you may experience as a result of a concussion injury include the following:
Medical bills

– Especially if symptoms persist and you require multiple visits to specialists.

Lost income – Rest for even the mildest concussions can mean some days off work. If more time is needed, your employer may require medical proof of your injuries.

Earning capacity – Repeated head trauma can cause memory and cognitive issues, which interfere with your ability to work. Athletes in high-impact sports may be forced into early retirement if they experience too many brain injuries.

Pain and suffering

.

Lowered quality of life – Anxiety, depression, personality changes, and cognitive

impairment

– all take a toll on the individual.
To be expected to accept these losses when your injuries were not your fault is not fair. Our law firm Mova Law Group wants to help you regain your life, and we will fight for a financial settlement that will do just that. Contact us today at (858) 900-9911 or through our website, and we'll get started on your claim!
California Injury Lawyers Represent Concussion Accident Victims
The personal injury attorneys at Mova Law Group know that concussions and other head injuries are severe and can immensely impact your life. Even relatively mild head trauma can worsen and complicate. The last thing you must worry about is fighting with insurance companies to get money to cover your bills.

If someone else was the cause of your concussion accident, our experienced brain injury lawyers can take your personal injury claim and make sure it gets the settlement you deserve. We have medical professionals who can testify to your injuries. We will gather the evidence and argue that the other party is liable. We are prepared to discuss your case in a courtroom before a jury if that's what it takes to get an insurance company to act reasonably.

Refrain from worrying about how you can represent yourself when your focus should be on rest and recovery. Instead, reach out to us today to take a load off your mind. We know we can help you, and to show our confidence, we will litigate your claim at no charge until we win.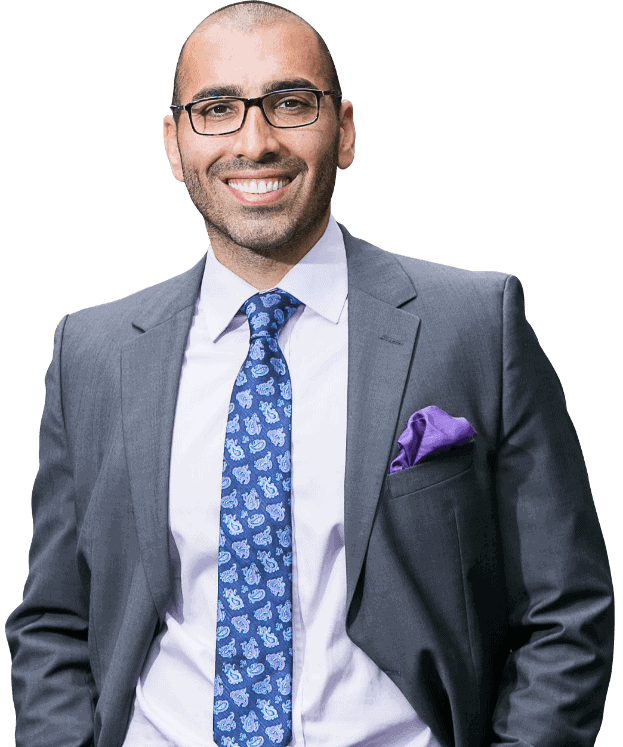 Chris Mova is an award-winning brain injury lawyer in San Diego, California. His law firm of Mova Legal Group fights for you against the big insurance companies. Chris knows the value of listening to each client's unique experience, and his team of personal injury attorneys was hand-picked because they feel the same way. He is committed to getting you justice and fair treatment when you need it most. Learn more about Chris.