SAN DIEGO HIT AND RUN ACCIDENT LAWYER
Receive The Highest Compensation For Your Hit And Run Accident Case

Request a Free Legal Consultation
HIT AND RUN ACCIDENT ATTORNEYS IN SAN DIEGO
The experience of an accident victim in a hit-and-run is confusing and frightening. On top of possible injuries they have sustained and damage to their property, there is no one to take the blame. A genuine concern for those in car accidents where the other party flees the scene is paying for their damages. How do you get justice when the at-fault driver has disappeared?
If you or a loved one are involved in a hit-and-run accident, you need to know that you can get financial compensation for your damages. The San Diego hit-and-run accident lawyers of Mova Law Group are familiar with insurance policies and California state law. They can provide you with helpful legal advice to ensure an accident that wasn't your fault does not ruin you financially. Contact the Mova Law Group attorneys today to get started on your personal injury claim. We'll set up a free consultation to review your case. You can reach us through this website or by calling our 24/7 phone number (858) 900-9911.
HAVE YOU BEEN IN A HIT-AND-RUN CAR ACCIDENT?
California has some of the stricter laws in the country against hit-and-runs. Yet the number of these accidents is higher in this state than in others. There has been an increase in this type of collision over the last decade or so across the U.S., and California accounted for 17% of these. Over 3,000 people died in 2,948 accidents from 2010 to 2019.
Most hit-and-run accidents are rear-ending collisions, followed by broadside and side-swiping collisions. Hit-and-run cases can also involve only one vehicle and have bicyclists, motorcyclists, or personal property as the victim of a hit. Car accidents with pedestrians make up a disturbingly high number of hit-and-run accidents. Car-on-person collisions are the most likely to result in fatalities rather than injuries for accident victims. 
An experienced San Diego car accident lawyer can help you explore your legal options when a hit-and-run driver has injured you. Make sure to immediately reach out to the Mova Law Group to set up a free appointment.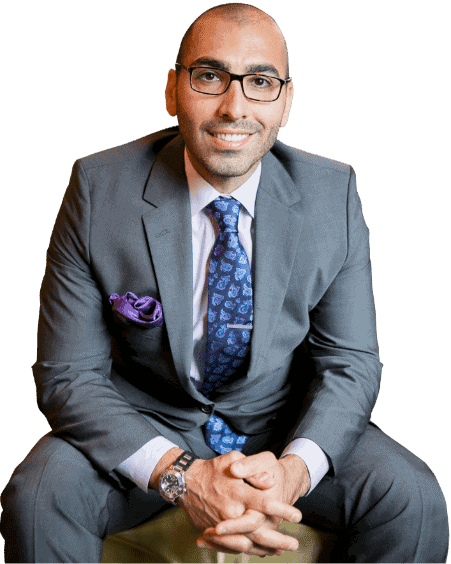 WHAT WE DO FOR OUR CLIENTS
Maximum Compensation In Injury Law

Medical Bills Paid

Access To The Top Medical Professionals

We Come To You In The Comfort Of Your Home

Winning Track Record
Transparent Legal Process

Property Damage Compensation

Recovery Of Lost Wages

Review Your Personal Injury Case

Award-Winning Customer Service

You Don't Pay Unless We Win Your Case




 
CALIFORNIA HIT-AND-RUN ACCIDENT LAWS
There are two different types of hit-and-run accidents under state law. Our personal injury lawyers are familiar with both. They can help you get compensation, no matter the severity of your accident.
Under California Vehicle Code 20002, a misdemeanor hit-and-run occurs when:
The accused individual was the driver at the time of the collision.

The accident caused damage to another person's property.

The accused would know they caused damage or were likely to have due to the accident.

The accused did not stop or exchange information with the property owner after the collision.
If you are involved in any vehicle collision, you must pull over as safely as possible by law. You must report any accident with damage to the police within 24 hours. Then you must provide contact information and insurance information. In instances with a hit parked car, often in parking lots, a note must be left with identifying and auto insurance information. 
Misdemeanor hit-and-runs can earn the accused up to 6 months in jail and up to a $1000 fine. Other consequences are probation, restitution, or points against their license. The important distinction of this type of accident is that only property receives damage.
A hit-and-run felony occurs when a person is injured or killed in an accident. The harsher punishments can include up to $10,000 in fines or up to 3 or 4 years in prison. According to California Vehicle Code 20001, a felony happens when:
The accused was the driver at the time of the collision.

The accident caused by the driver resulted in severe or permanent injuries or death to another person.

The driver must have been aware they caused the accident.

The driver did not stop to help the victim or give their information.
Failure to stop and provide "reasonable" assistance when involved in a hit-and-run or even just as a witness to one can result in criminal charges.
WHAT IS BEHIND HIT-AND-RUN ACCIDENTS?
In southern California, speeding is the number one factor behind any car accident. This statistic includes hit-and-runs. Driving at excessive speeds means less time for a driver to react to stimuli.
Who would leave the scene of an accident? Often the drivers are people who are already in a bad situation and are acting out of fear. This fact in no way excuses their behavior, but it shows they already prove they're not responsible enough to drive. Those who leave the scene of the accident tend to fall into the following categories:
Drivers impaired with alcohol or drugs – Their ability to notice and react to complex visual stimuli reduces dramatically, as does their capability of making wise decisions.
Distracted drivers – The popularity of smartphones has come with an increase in distracted drivers who may not even notice others on the road or the damage they have caused.

Drivers already in legal trouble or traveling with illegal items – Having firearms or drugs in a vehicle or a warrant for an arrest can cause people to flee when they are involved in a collision (even as a victim).

Uninsured or unlicensed drivers.

Illegal aliens.

Panicked drivers – These individuals may react and leave quickly and then feel they cannot return and do the right thing.

Elderly drivers – Some drivers have lowered reaction time with age, and vision problems may mean they don't notice others until it's too late.
The roads can be a dangerous place to be with some of these individuals on them. If you or someone you care about was involved in an accident with another driver who fled the scene, contact the San Diego hit-and-run lawyers of Mova Law Group. We will help you file a personal injury lawsuit against the appropriate people.

SAN DIEGO'S BEST PERSONAL INJURY ATTORNEYS FIGHT TO COVER YOUR LOSSES
The extent of your damages will depend on the accident's severity. In the best-case scenario, you have property damage to your vehicle, yard, or house. In more severe cases, you can receive horrible injuries with life-long consequences or even lose your life.
Economic damages include medical expenses (past and future), lost income, lost earning capacity, accessibility equipment, long-term care and health providers, and property damage.
Non-economic losses are harder to estimate monetary value. They include pain and suffering, permanent disability and mobility issues, emotional distress, lowered quality of life, and relationship strain.
A car accident attorney from Mova Law Group can put together an estimate for you based on your damages. Contact these San Diego personal injury law experts today for a free case evaluation.
CAN I GET COMPENSATION FOR A HIT-AND-RUN ACCIDENT?
Yes, you can get financial compensation if you are the victim of a hit-and-run. A little-known fact is that insurance companies in California must offer everyone uninsured motorist coverage as part of their insurance package. The reason behind this rule is that an estimated quarter of the drivers in the state do not have insurance. You do not have to have this to make an insurance claim. 
To file a claim for a hit-and-run case, you make it against your own insurance company. Your insurance coverage covers your physical injuries if you have met certain conditions. You must notify the police of the accident within 24 hours, and the insurance company must be made aware within 30 days. There also needs to be evidence of contact between your vehicle and another.
Phantom drivers are an insurance complication. These drivers may swerve towards you or veer into your lane and force you to take action to avoid a crash with them. Sometimes this means you lose control of your vehicle and end up in a collision or rollover. Unfortunately, laws do not consider these hit-and-run accidents. With no vehicle-on-vehicle contact, uninsured motorist coverage does not apply.
A hit-and-run accident lawyer can provide you with other options when you feel you have none. Sometimes, you may file a suit against the municipality for poor road maintenance. You could file a claim against a liquor establishment for allowing someone to drive when impaired. We can discuss alternative routes at the initial consultation if needed.
What Our Experienced Hit and Run Accident Attorneys Will Do For You
Hit-and-run accidents come at a cost, but you shouldn't be fighting the insurance companies for something that was not your fault!

SAN DIEGO HIT-AND-RUN ACCIDENT ATTORNEYS ARE HERE TO HELP
If you are in a hit-and-run accident, there are some actions you can take to increase the likelihood of you receiving financial compensation.
Stay where you are.
Report the hit and run. Call the police immediately. You must file a police report for any accident that involves damage. If the police have identifying information about the at-fault driver, they may still be able to apprehend them. Then they can be held responsible for your injuries.
Write down every detail. Right after the collision, collect as much information as possible. Take down the car's make, model, and color, the direction it was headed, and take a photo of the license plate number – any information you can get helps. Details to note about the driver include:

Gender
Estimated age
Was the driver wearing a hat, glasses, beard or have other distinguishing features?
Was the driver smoking?
Was anything tossed from the car as it fled from the scene?
Were there passengers in the car? How many?

Find witnesses. Get witness information so they can verify your accident claims later on. Many people may stop to assist you right after the accident so get their contact numbers right away before they leave.
Seek medical attention immediately. A doctor will need to assess the extent of your injuries. Then it is vital to follow their treatment plan to recover quickly. The medical report provided will be significant evidence in your personal injury case.
Get legal help. Reach out to an experienced hit-and-run accident lawyer from Mova Law Group. We can help you navigate the legal process so you can focus on your recovery.
Contact insurance. Report your accident to your own insurance company. They do not need to know the at-fault party, and you should never admit to any part in it. Having a personal injury attorney help you with this reporting would be wise to avoid any early settlements.
REACH OUT TO AN EXPERIENCED PERSONAL INJURY LAWYER TODAY
The law firm of Mova Law Group is here to help you even when it seems like getting justice is hopeless. Our hit-and-run accident attorneys will make sure that you get the most significant financial compensation possible from whatever source can provide it. We will collect evidence to build a case against the at-fault party; ideally, they can answer for their actions. 
We take on cases on a contingency fee basis, which means we only charge our legal fees when we have delivered you the settlement you want. Our initial consultation is a no-obligation, risk-free one, so you pay nothing upfront. We want to help you recover with as few worries as possible. Contact us today to arrange a case evaluation with a car accident attorney. Call (858) 900-9911 or fill out a form on this website to get started.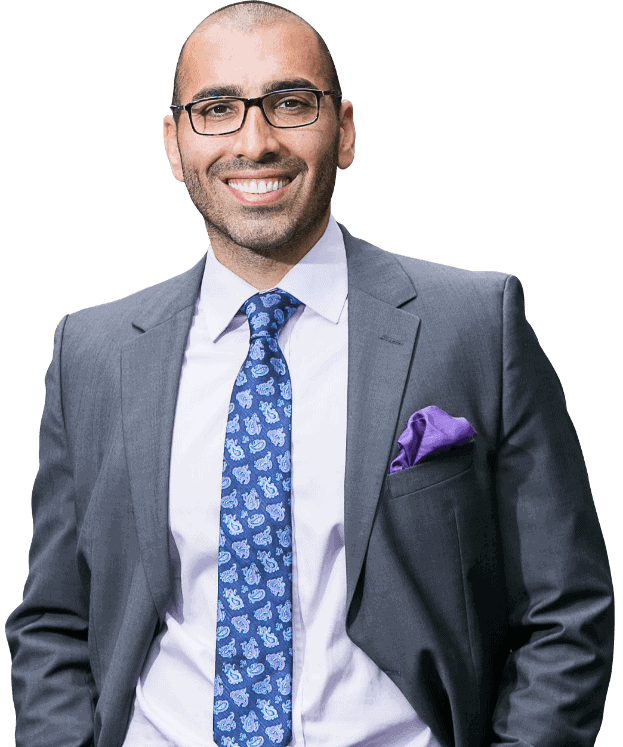 Chris Mova is an award-winning hit-and-run accident lawyer in San Diego, California. His law firm of Mova Law Group fights for you against the big insurance companies. Chris knows the value of listening to each client's unique experience, and his team of personal injury attorneys was hand-picked because they feel the same way. He is committed to getting you justice and fair treatment when you need it most. Learn more about Chris.