SAN DIEGO DISTRACTED DRIVING ACCIDENT LAWYER
Receive The Highest Compensation For Your Distracted Driving Accident Case

Request a Free Legal Consultation
DISTRACTED DRIVING ACCIDENT LAWYERS IN SAN DIEGO
At any given moment during the daytime in the United States, 660,000 drivers are using their cell phones. This data from the National Highway Traffic Safety Administration is concerning when a 2021 survey found three-quarters of Californians were most worried about driver distraction on the roads. This worry is with good reason – using a cell phone while driving increases your collision chances threefold.
Operating a motor vehicle while not paying attention to the road is nothing new. Technology such as smart cell phones has only increased the likelihood that a driver engages in distracted driving. People report a concern about distracted driving, but the number of those who admit to engaging in it is almost as high. 
If you or a loved one are involved in a car accident resulting from someone else's lack of focus, you have likely sustained physical and property damage. You may be wondering what to do next and how to cover your current costs. The San Diego distracted driving accident lawyers of Mova Law Group can help you recover your losses. We will let you focus on your physical recovery while we assist with filing a personal injury claim. To review your car accident case today, use this website's contact form or call (858) 900-9911. Our initial free consultation is a no-risk, no-obligation appointment to discuss your options.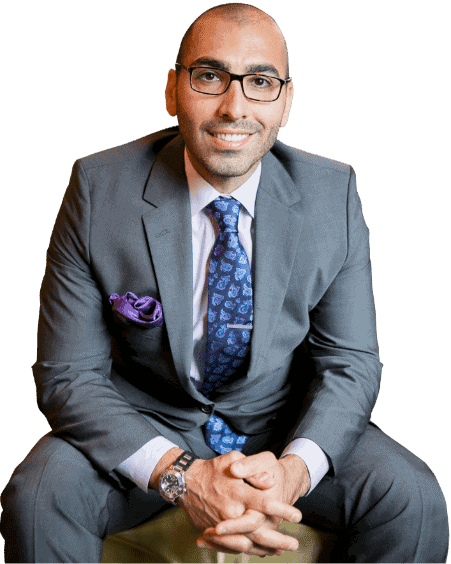 WHAT WE DO FOR OUR CLIENTS
Maximum Compensation In Injury Law

Medical Bills Paid

Access To The Top Medical Professionals

We Come To You In The Comfort Of Your Home

Winning Track Record
Transparent Legal Process

Property Damage Compensation

Recovery Of Lost Wages

Review Your Personal Injury Case

Award-Winning Customer Service

You Don't Pay Unless We Win Your Case




 
DISTRACTED DRIVING IS A CONCERN IN CALIFORNIA
California has multiple distracted driving laws in effect. As a primary offense, police can pull over anyone they suspect is not focused on the road. The driver's activities may include eating, drinking, personal grooming, or trying to reach something else in the car. Using a hand-held electronic device while operating a motor vehicle is outlawed. Drivers may only have hands-free Bluetooth for answering phone calls in their cars. As part of a graduated licensing program, drivers under 18 cannot use hands-free devices either. These rules have been around for a while. They have clearly not alleviated the problem if distracted driving is still such a concern.

Vehicle crashes due to drivers' inattention are still all too common. Cell phone use has exploded, and everyone wants to connect at all times. This desire means that many people will check their emails or text messages while behind the wheel of a car. It's easy to believe that we are the exception to the rule and are better drivers than those around us. That opinion, however, is not backed with evidence. No one is immune to the severe effects of car accidents.

Distracted driving was the primary cause of collisions involving teen drivers. This age group and inexperienced drivers were at the most significant risk of crashing their cars if not focused. Despite this risk, rates of distracted driving are not decreasing in teens. Many teenage drivers self-reported texting while driving, driving without a seatbelt, or driving under the influence (other risky behavior).

Distracted driving car accidents are not minor events - over 3,000 people died in these collisions in the U.S. in 2019, according to the NHTSA. The Centers for Disease Control and Prevention notes that twenty percent of fatalities in distracted driving accidents are not in another car but rather were pedestrians or bicyclists. Distracted driving hurts not only the negligent driver but other families as well. No one harms only themselves with their actions behind the wheel.

If a loved one was in a fatal crash caused by another's inattention, you might be able to sue for wrongful death. Talk to one of our distracted driving car accident lawyers today to discuss your options.

WHAT TO DO IF YOU ARE IN A DISTRACTED DRIVING CAR ACCIDENT
The first thing you need to do if you are involved in an accident is to call 911. The police will need to file an accident report, and you may require medical treatment if you have serious injuries.

It is essential to see a doctor, no matter how you feel at the time. Some injuries only show up after the shock of an accident wears off, so you could miss getting care for them. Your doctor will include this examination in your medical records. These documents are helpful as evidence for recovering damages later on. Finally, following the doctor's orders will allow you to recover as best as possible from the accident.

One route after a car accident is filing an insurance claim so the other driver's insurance company covers your costs from the collision. If the other motorist is uninsured, you may have to file against your own company. Your insurance may cover some of your damages, depending on your policy.

Insurance companies will avoid paying out as much as possible. Insurers may also try to contact you to offer you a low settlement amount or manipulate you into admitting fault for the crash. The likelihood of you receiving enough money to cover medical expenses is lower if you take this option in the aftermath of an accident. We at Mova Law Group recommend that you hire a personal injury attorney instead to file a suit. A personal injury case increases the chances you will get total compensation for your losses. The lawsuit also deters the at-fault party and other drivers from future distractions.

SAN DIEGO DISTRACTED DRIVING LAWYERS WORK FOR YOU
When you can, reach out to an experienced San Diego car accident lawyer at Mova Law Group. If you have reason to suspect the other driver's distraction was responsible for the crash, our attorneys will help you compile a personal injury case. We will take care of communications with insurance companies and collect and review the evidence of your claim. A distracted driving accident lawyer can also negotiate an appropriate settlement for you. Your focus now should be on recovery.

Any evidence you could document at the accident scene comes in handy. The attorneys from our law firm can follow up with eyewitnesses and secure any video footage or photos. The police report may mention an admission of texting while driving or something similar. Our lawyers will want to examine the accident write-up. In some cases, getting the other driver's cell phone records may be necessary. These records provide time-stamped proof of communication at the time of the accident. We can also have our expert accident recreation specialists determine the cause and, thus, the responsible party.

We put all this evidence together with your medical records for your case. Your personal injury lawyer will take your case to the negotiating table with the opposing counsel. If we cannot reach a reasonable settlement, our trial lawyers can handle the claim in a courtroom to secure a verdict in your favor.

Our car accident attorneys at Mova Law Group will review your case with you in a free evaluation and decide how to proceed. Contact our law offices to set up an appointment.
What Our Experienced Distracted Driving Accident Attorneys Will Do For You
Distracted driving accidents come at a cost, but you shouldn't be fighting the insurance companies for something that was not your fault!
HOLDING A DISTRACTED DRIVER LIABLE FOR YOUR ACCIDENT
If you have reason to believe that the other driver was distracted at the time of your car crash, you may be able to prove liability. This finding entitles you to financial compensation from the responsible party.
There are a few types of distractions that can happen while someone is on the road:
Visual distractions – These take your eyes off the road.

Manual distractions – These take your hands off the steering wheel.

Cognitive distractions – These put your thoughts and focus elsewhere than the road. Mental distractions may result from stress or a driver and passenger's conversation.
Texting while driving is particularly dangerous because it incorporates all three types of distractions. Replying to a text may seem safer than reading an email or making a phone call, but any amount of time with your eyes off the road is dangerous. According to the CDC, in the time it takes to read a text, a car can travel the distance of a football field. 
Noticing and reacting to stimuli is difficult, even at the speed limit, if one's eyes leave the road. A distracted driver may be unable to stop or correct their vehicle to prevent an accident. The car can drift into another lane, veer into oncoming traffic or very quickly go off the road.
Demonstrating another's negligence proves liability. To have been negligent, the at-fault driver must have breached their duty of care. Every driver is responsible to everyone else on the roads. So, by driving and not paying proper attention, they have violated that duty. An experienced distracted driving accident attorney will guide your liability claim.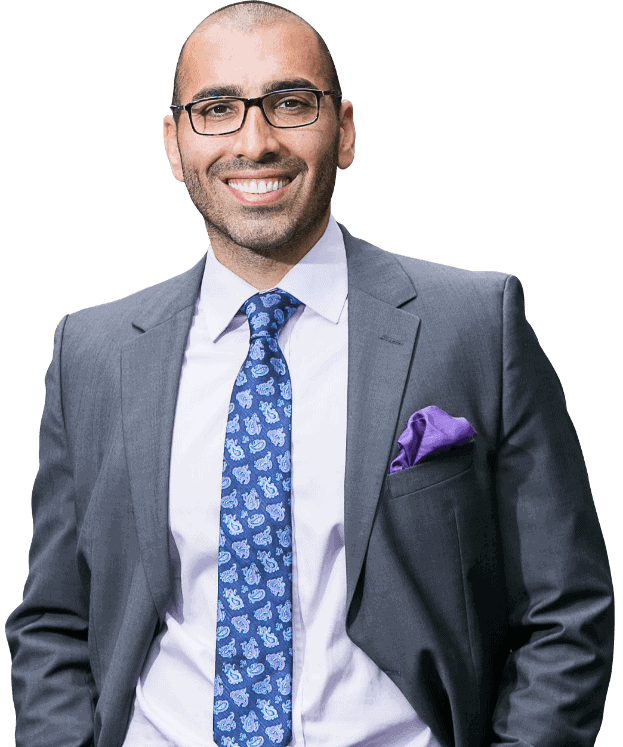 OUR TOP-RATED SAN DIEGO DISTRACTED DRIVING CAR ACCIDENT ATTORNEYS GET RESULTS
Once you and your car accident lawyer have proof of distracted driving, you are ready to file the suit. Armed with the facts, the personal injury attorneys of Mova Law Group get you fair financial compensation for your losses. We will only settle once you give your approval.
As part of our attorney-client relationship, we take cases on a contingency fee basis. This plan means we only accept our payment from you once we have secured you the settlement you want. 
You can get justice if you have been a victim in a car accident with a distracted driver. Our legal team holds negligent drivers accountable and ensures you recover your damages. Contact our law offices through our website or call our 24/7 number at (858) 900-9911 to set up your initial consultation.
Chris Mova is an award-winning distracted driving accident lawyer in San Diego, California. His law firm of Mova Legal Group fights for you against the big insurance companies. Chris knows the value of listening to each client's unique experience, and his team of personal injury attorneys was hand-picked because they feel the same way. He is committed to getting you justice and fair treatment when you need it most. Learn more about Chris.