As Seen On
SAN DIEGO UNINSURED MOTORIST ACCIDENT LAWYER
Receive The Highest Compensation For Your Uninsured Motorist Accident Case

Request a Free Legal Consultation
UNINSURED MOTORIST ACCIDENT ATTORNEYS IN SAN DIEGO
A car accident is a scary enough situation for anyone. Finding out the other at-fault individual is an uninsured driver can make someone feel helpless. The costs of an auto accident can pile up and threaten to overwhelm you if you have to cover most of them on your own. You are already suffering the consequences of someone else's actions, and none of this is fair.
Car insurance companies rarely give away money without a fight; negotiations with them can be an uphill battle. If you or a loved one find yourself in an accident with an uninsured motorist, you may face your own insurance company to recover compensation. The law firm of Mova Law Group has experienced car accident lawyers who will get you fair financial compensation. Contact our offices today for a free case evaluation and review of your file. You can reach us through this website or call our 24/7 number at (858)900-9911.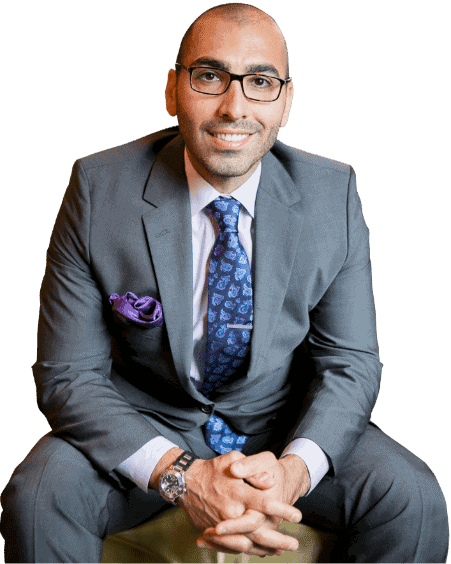 WHAT WE DO FOR OUR CLIENTS
Maximum Compensation In Injury Law

Medical Bills Paid

Access To The Top Medical Professionals

We Come To You In The Comfort Of Your Home

Winning Track Record
Transparent Legal Process

Property Damage Compensation

Recovery Of Lost Wages

Review Your Personal Injury Case

Award-Winning Customer Service

You Don't Pay Unless We Win Your Case




 
UNINSURED MOTORISTS IN CALIFORNIA
The statistics surrounding uninsured drivers are stunning. About one in eight drivers in the U.S. is driving without insurance. According to 2019 data, about 16.6% of California drivers fit this bill. 
Driving without insurance is against California law, and if caught, you may get arrested and have your license suspended. Why would someone risk these consequences? Usually, they cannot afford insurance. A trick some people use is they buy automobile insurance and then cancel it once they have registered their license. The at-fault driver won't have the money to pay you if they can't get a bare minimum policy. The lack of funds for an uninsured motorist cancels any hope of a personal injury lawsuit against them.
Hit-and-run drivers who are never caught count as uninsured in California. Dealing with people who will not pay is the same as dealing with someone who cannot pay for your damages.
WHAT ARE UNDERINSURED MOTORISTS?
California law requires every driver to have the minimum liability coverage on their auto insurance. Minimum coverage breaks down into the following:
Up to $15,000 per person for bodily injuries.
Up to $30,000 per accident for bodily injuries for multiple parties.
Up to $5,000 in property damage.
These amounts may seem like a lot, but all it takes are an ambulance ride, some diagnostic tests, surgery, rehabilitation, and some lost wages. You can then find yourself with insufficient insurance to cover your damages, meaning you are left to pay most of your medical bills.
Underinsured drivers buy the bare minimum insurance policy to save money. Their actions can cause you harm if they are in an accident with you since you will still need to pursue financial compensation from someone. Underinsured individuals can be as challenging to deal with as uninsured ones, so insurance companies often lump them together.
YOUR INSURANCE COVERAGE CAN HELP YOU IN A CAR CRASH
In California, all insurance companies must offer uninsured and underinsured motorist coverage to every driver. You can decline these packages, but it could hurt you in the long run if you do get into a collision with someone and need to file an uninsured motorist claim.
There are three types of coverage:
Uninsured motorist coverage (or UM coverage) will help you and your passengers in an accident with another driver without insurance.
UM coverage will help for up to $3,500 in property damage.
Underinsured motorist coverage (or UIM coverage) covers partial bodily injuries if the other driver doesn't have enough to pay for your injury expenses.
Choose to purchase a UM/UIM policy or contribute higher premiums to your insurance company, and you might have coverage for your injuries up to the policy limits. 
A San Diego car accident attorney can help you review your policy. We will help you make sense of policy limits and tell you how best to proceed with an injury claim.

REQUEST A FREE CONSULTATION

WHAT TO DO IN THE AFTERMATH OF A SAN DIEGO UNINSURED DRIVER CAR ACCIDENT
Following any motor vehicle accident, the first thing to do is call 911. The police need notification of the accident, and police record documentation is required to receive compensation. You or others may require medical attention.

Following this call, try to record as much information from the accident scene as possible. Talk to eyewitnesses and get their contact information. Take pictures of your injuries and the scene with a cellphone camera (provided your phone works). Assess the damage to your vehicle and take photos of this too.

Once emergency services have taken you to a doctor, it is crucial to have them give you a thorough examination. The doctor should add your injuries to your medical record. Medical professionals can also provide you with a medical treatment plan to have you on the road to recovery in no time.

Secure a San Diego uninsured motorist accident lawyer by contacting Mova Law Group. We will book you a free consultation with a personal injury attorney as soon as possible. Your next step will be getting your insurance company to determine if you have UM/UIM coverage, and you will want legal support. When you hire us as your lawyers, we will ensure that you do not get manipulated into accepting a lowball settlement offer. Let us handle the negotiating and dealing with insurance companies while you focus on your recovery.
HOW CAN WE HELP YOU IN YOUR UNINSURED MOTORIST ACCIDENT CASE?
California is a fault-based state, meaning that in normal circumstances, the insurer for the at-fault driver would pay for your damages. Since these are not normal circumstances and they do not have an insurance policy, you must file a claim against your driver's insurance. Doing so may seem fine, but the truth is that your policy has upper limits on the payouts for UM/UIM claims. The company would like nothing more than not to give out its money.
Having a personal injury lawyer on your side comes in handy here. Your own insurance company may come after you with challenges to your uninsured/underinsured motorist claim. They might claim you are at some fault; deny you purchased UM coverage; suggest your injuries are not serious or did not come from the car crash; question your time off work; or even challenge whether your accident was a hit-and-run. This is hardly fair since you are their paying customer, but it happens often. 
An uninsured motorist accident attorney means you have someone who will fight these unfair challenges. You do not deserve this treatment when someone else is at fault here. How do we help as your legal representation?
We assess your motorist insurance to ensure your company isn't cheating you out of any potential coverage. We will negotiate the policy limits of your claim with your insurer. Our team will provide legal representation for you at the negotiating table.
We will build your uninsured motorist claim against the negligent driver. We will help collect evidence, interview your witnesses and consult experts in medicine and accident recreation. We handle all the tedious work while you recover and focus on your health.
SAN DIEGO UNDERINSURED MOTORIST ACCIDENT LAWYERS HELP YOU RECOVER LOSSES
Chris Mova and his legal team at Mova Law Group aim to ensure that your damages are covered when someone else is unable or unprepared to pay. 
Getting your insurance company to pay you for all your expenses requires work. You need to prove the other driver is negligent, confirm they are a UM/UIM driver, and then demonstrate the value of your damages. That is a lot to do for yourself, the injured party who is not at fault. Our San Diego uninsured motorist accident attorneys will take care of this legal work on your behalf.
The damages you sustain in a car accident depend on the crash's severity and your injuries. Costs can include some of the following:
Medical expenses – past, current, and future treatments and appointments, tests, and prescriptions.
Accommodations for temporary or permanent disability – mobility devices, home renovations, transportation.
Loss of income – including future time off work and missed benefits.
Loss of earning capacity.
Pain and suffering.
Loss of limbs or disfigurement.
Lowered quality of life.
Wrongful death – funeral and burial expenses when you lose a loved one in a UM/UIM accident.
Your legal representation will establish a reasonable estimate of your economic and non-economic losses to present to your insurer. From there, we will litigate your suit through negotiations and even to the courtroom if necessary. We will only settle once you are satisfied with the results!
CONTACT A MOVA LAW GROUP PERSONAL INJURY ATTORNEY TODAY
Securing an uninsured motorist accident lawyer should not be as financially stressful as handling your insurance provider. That is why we offer our services to you on a contingency fee basis. We aren't here to take your money, so we will only accept payment once we win your claim on your behalf. 
We aim to fight on your behalf when you feel overwhelmed by the odds you face. Insurance companies should not bully you and should not skimp on providing their loyal customers with desperately needed financial help. Denying your claim is unfair to you, and this wrong is something we at Mova Law Group want to help you right.
Contact our law offices today for a free consultation, and we can review the points of your personal injury case. Our initial appointment is at no risk and has no obligation to you. You can reach us through our 24/7 number of (858)900-9911 or this website form.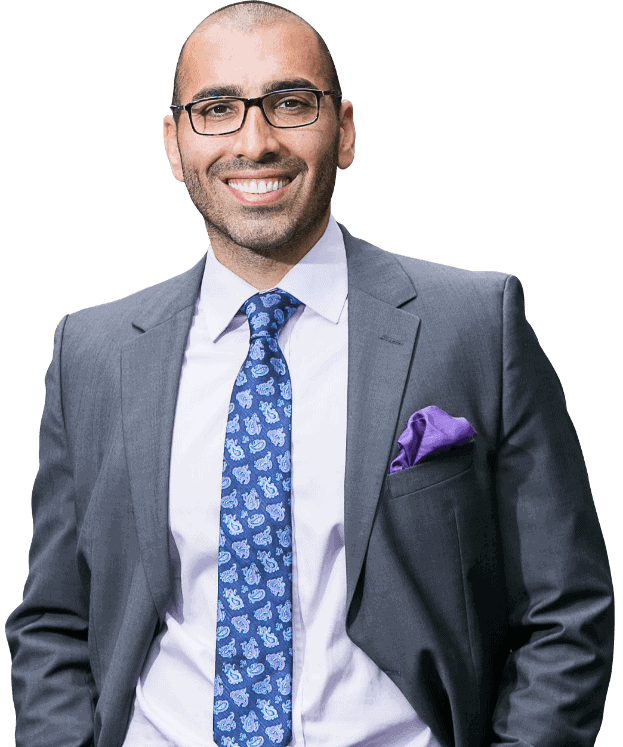 Chris Mova is an award-winning uninsured motorist accident lawyer in San Diego, California. His law firm of Mova Law Group fights for you against the big insurance companies. Chris knows the value of listening to each client's unique experience, and his team of personal injury attorneys was hand-picked because they feel the same way. He is committed to getting you justice and fair treatment when you need it most. Learn more about Chris.

REQUEST A FREE CONSULTATION