SAN DIEGO ATV ACCIDENT LAWYER
Receive The Highest Compensation For Your ATV Accident Case

Request a Free Legal Consultation
ATV ACCIDENT ATTORNEYS IN SAN DIEGO
ATV accidents are an unfortunate end to a fun day outdoors, but they do happen. The U.S. Consumer Product Safety Commission report suggests rising injuries from ATV accidents. Most accident victims are males, and a particularly sobering fact is that children 16 and under make up a sizeable part of ATV accident fatalities. If you or a loved one were injured or died of injuries from an ATV accident, our experienced attorneys could help you get much-needed compensation.
ATVs, or all-terrain vehicles, come in a few other forms, such as four-wheelers, quads, and off-road vehicles. With any of these recreational vehicles, there are no cages or protective features around the driver, which increases their danger. In the U.S., about 105,000 annual ATV accident injuries need an emergency room visit, according to the CPSC's count, and the rate of hospitalizations is increasing. 
Your injuries following an ATV accident can impact you for a long time, if not the rest of your life. ATV accidents affect the body in the following areas:
Head and neck (majority), including

traumatic brain injuries

.

Upper torso and limbs, such as

broken bones

or

spinal cord injuries

.

Torso, such as lacerations and bruising, but also possible internal damage.

Injuries to the legs. 
That list of common injuries alone is scary. A San Diego ATV accident lawyer has experience with cases involving severe injuries. We can help estimate your damages in a personal injury case. At Mova Law Group, we also have access to top medical professionals and can handle your care.
In any ATV accident, there could be others at fault. Our top-rated ATV accident lawyers will review your case and tell you your legal options in a free case evaluation. You should not have to fight your insurance company alone when you, as the injury victim, were not at fault! Contact our southern California law firm today through this website or call our 24/7 line at (858) 900-9911.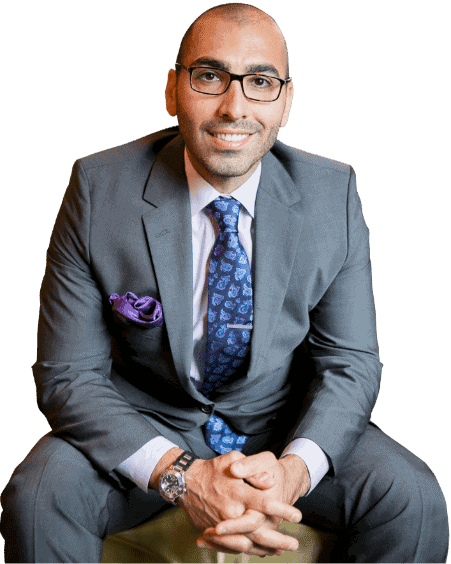 WHAT WE DO FOR OUR CLIENTS
Maximum Compensation In Injury Law

Medical Bills Paid

Access To The Top Medical Professionals

We Come To You In The Comfort Of Your Home

Winning Track Record
Transparent Legal Process

Property Damage Compensation

Recovery Of Lost Wages

Review Your Personal Injury Case

Award-Winning Customer Service

You Don't Pay Unless We Win Your Case




 
What are the Common Causes of ATV accidents?
Our expert personal injury lawyers at Mova Law Group have seen enough ATV accident cases to know some factors that may have a role in your crash. 
The most common cause of ATV injuries is a crash or collision. 
Another rider may be responsible for your injuries.
Given the amount of younger people riding four-wheelers, it is safe to assume they lack experience handling motor vehicles. An ATV rider who doesn't know how to handle their ride is risky. Add in distractions or alcohol consumption, and the situation gets dangerous fast.
Another hazard is having more people on an ATV than suggested. One extra person can cause tipping or steering issues.
Product defects are another common reason for crashes, especially in cases of rollovers. 
Brake or steering issues, tire pressure, clutch, or suspension problems can cause a collision with hazards or a fall down steep slopes.
Gas tanks can explode.
If your ATV vehicle crashes due to faulty parts, you may be able to file a product liability claim for product defects against the ATV manufacturers or distributors.
If your ATV crashed due to faulty products and was a rental, you may have a case against the company that loaned you the defective product. 
If a rental company fails to provide helmets or other safety equipment, you may be able to hold them liable for your accident.
Depending on the location you are riding in, your ATV could be in a car accident with another motor vehicle. 
In cases like these, the other driver, if negligent, may be liable for your ATV accident.
You may file an accident claim against the landowner for premises liability. 
The landowner may have failed to keep the property safe for ATV riders by removing obstructions or limiting hazards.
One of San Diego's top personal injury attorneys from Mova Law Group can help you determine who is at fault for your or a family member's serious injuries. We have experience in all sorts of personal injury claims, and our expertise means we can calculate and pursue the maximum financial compensation for you.
What Injuries are Common in an ATV Accident?
Given that ATV vehicles have no cage or top safety features, it's not surprising that many people need to visit the ER after a crash. People can be thrown or pinned by their own ride. You must seek medical attention immediately after an ATV accident so that no injury gets overlooked.
Our ATV accident attorneys have seen all manner of injuries coming from ATV crashes. Most damage in an ATV accident happens to the head, neck, shoulder, and arm areas. Injuries include bruises, abrasions, and lacerations, but also much worse, such as:
Damage to the lower part of the body can be severe too. The following injuries may occur:
Your skilled personal injury lawyer can review your medical records. We can then estimate what you can expect for treatment (and resulting medical bills). This amount is essential in getting you a fair settlement for your losses.

Expert ATV Accident Lawyers Help You Recover Your Losses
Our personal injury attorneys know that ATV accidents are serious and can significantly impact your life and those of your family members. 
If your injuries need medical attention or hospitalization or prove to be life-altering, you may have to deal with the following economic damages:
Medical bills, both for past and future treatment.
Rehabilitation and therapy costs.
Home or transportation modifications needed for a wheelchair or cane.
Loss of income (both past and future, until you can return to work).
Loss of earning capacity (and benefits you would have received).
Costs applicable in the case of wrongful death of a family member: 

Funeral and burial costs.
Loss of income for the deceased's family.
Loss of companionship.
Our ATV accident lawyers can review your economic costs at a free consultation. This meeting takes place before any agreement, and we will discuss your legal options at no charge. We will also discuss the non-economic damages we might pursue. These unseen losses include":
Emotional distress.
Loss of quality of life.
Loss of enjoyment of life.
A personal injury claim filed against the liable parties in your ATV accident can help you recover your losses in the aftermath. That doesn't mean insurance companies won't fight you every step of the way. You need someone in your corner, and that's where we can help. We are trained litigators and trial lawyers who can take your case as far as it needs to go for you to get compensated. Our experienced attorneys will fight for you to get the greatest settlement.
Top-Rated San Diego ATV Accident Attorneys on Your Side
If you or a loved one are injured or they die in an ATV accident, Mova Law Group wants to help you recover. There is no way to return to how things were. Still, financial help for medical bills and other unforeseen costs can go a long way to keep your family afloat. We are on your side from day one, so contact our law offices as soon as possible. 
In the immediate aftermath of an ATV accident, it is vital to seek medical attention, even if the accident seems minor and you feel okay. Some injuries take a while to appear. Your personal injury lawyer will review your medical records. We can help you contact medical professionals you may need for further treatment. The experts we use can back up your story and prove you were not at fault for your injuries. 
Once your insurance company hears about your accident, they will call you. Be highly cautious speaking with anyone about your personal injury case. Others will use your words to paint you as at fault or partially responsible. As your ATV accident lawyers, we guarantee as part of our attorney-client relationship that everything you say to us about your claim stays between us. We can handle your communications regarding your claim, and you can focus on recovery.
As experts in personal injury claims, the attorneys of Mova Law Group can help gather evidence for your case. Our medical professionals and accident recreation specialist contacts may assist us in this work. These individuals can go a long way in proving your word against the defendant. 
Our ATV accident lawyers are aggressive advocators. We will fight for your fair treatment in negotiations with defendants and their insurers. Sometimes an agreement that would meet your needs cannot be reached, and in this case, we are fine arguing your claim in court. Our trial lawyers will only stop once you are satisfied with the results.
Contact our offices at Mova Law Group today to arrange for a top-ranking San Diego attorney to represent you in your ATV accident injury case. If you need help recovering your losses from your ATV injuries, we want to help. We initially offer a no-risk, free consultation to review your legal options. Upon agreement to represent you, we still don't require any fee. We know money can be tight in the aftermath of an accident, so we take personal injury cases on a contingency basis. This agreement means you only pay once we get you the settlement you deserve. You can reach a member of our team through this website or call (858) 900-9911 to get fair compensation.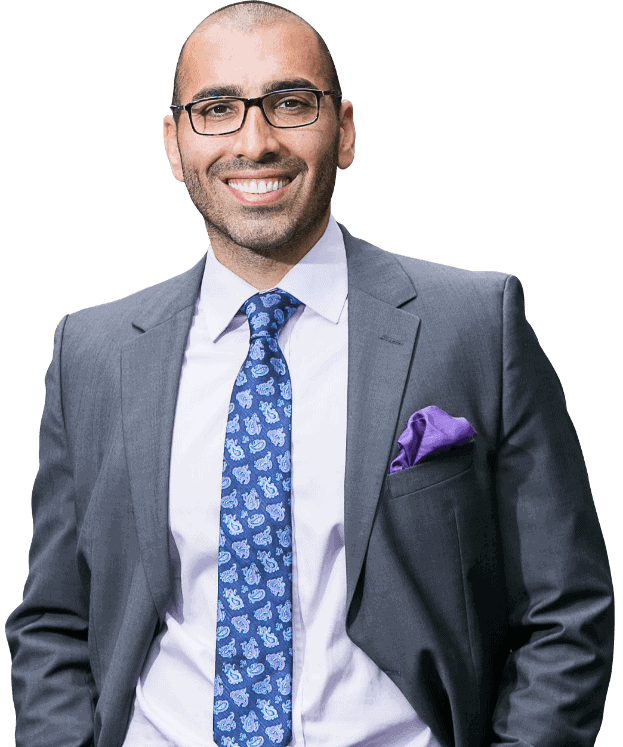 Chris Mova is an award-winning ATV accident lawyer in San Diego, California. His law firm of Mova Law Group fights for you against the big insurance companies. Chris knows the value of listening to each client's unique experience, and his team of personal injury attorneys was hand-picked because they feel the same way. He is committed to getting you justice and fair treatment when you need it most. Learn more about Chris.