San Diego Spinal Cord Injury Lawyer
Receive The Highest Compensation For Your Spinal Cord Accident Case

Request a Free Legal Consultation
SPINAL CORD INJURY ACCIDENT ATTORNEYS IN SAN DIEGO
Injuries to the spinal cord are some of the most challenging and complex medical cases. The spine being part of the central nervous system means that any trauma can be life-changing in the worst way. The experienced personal injury lawyers of the Mova Law Group know what effects this damage can have on your life. We want to tell you that you do have legal options you can pursue.
Spinal cord trauma doesn't just happen on its own over time. It is always the result of an outside force impacting your vertebrae. If this injury occurred due to negligence or reckless behavior of another party, you could seek much-needed financial compensation in the form of a personal injury claim. We want to help you get back control of your life. First, contact us today for a free consultation to discuss your case. You can reach our San Diego office through the contact form on this website or by calling (858)900-9911 to speak with a professional 24/7.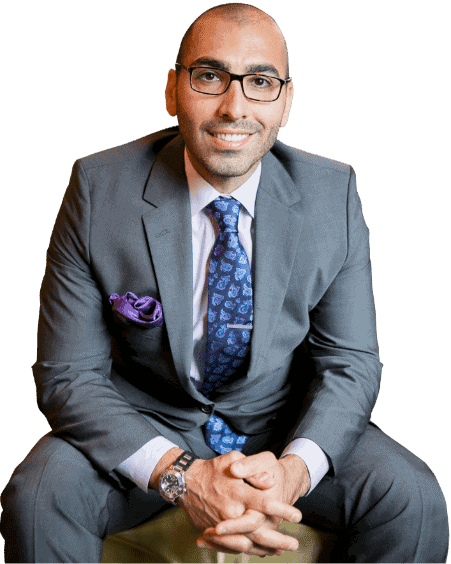 WHAT WE DO FOR OUR CLIENTS
Maximum Compensation In Injury Law

Medical Bills Paid

Access To The Top Medical Professionals

We Come To You In The Comfort Of Your Home

Winning Track Record
Transparent Legal Process

Property Damage Compensation

Recovery Of Lost Wages

Review Your Personal Injury Case

Award-Winning Customer Service

You Don't Pay Unless We Win Your Case




 

What Are Spinal Cord Injuries?
Put plainly, spinal cord injuries (or SCI)are back injuries that affect the spinal column in one or more sections. These back injuries can be fractures, dislocations, contusions, concussions, or compressed vertebrae. They range from mild to severe, and your experience will depend on where the impact occurred.
The spinal cord is divided into sections as follows:
Cervical

– Neck

Thoracic – Chest

Lumbar – Lower back

Sacral – Pelvis

Coccygeal – Tailbone
There are two types of spinal cord injuries: complete and incomplete.
Complete spinal cord injuries cut off nerves at the impact location. There is no sensation or mobility below that spot. Paraplegia and quadriplegia are complete SCI. Paraplegia is an SCI occurring in the thoracic, lumbar, or sacral parts of the spine. Quadriplegia results from a cervical injury. About half of all spinal cord injuries are complete.
Incomplete spinal cord injuries mean the accident didn't completely sever the nerve connection, so there may be some sensation or movement below the impact spot. That part of the body may be capable of some feeling, but not movement or the opposite could be the case. Action may be possible, but only certain motions. Coordination might be affected if the injury involves only the back of the spine. In contrast, injuries to the front of the spine may mean your arms no longer function. Doctors may attempt spinal cord surgery for incomplete injuries only in cases where further degeneration occurs.
No matter what type of SCI you receive from your accident, the impact on your life is significant. You may not have been able to consider all of the potential changes in your future, and this is understandable. Our experience with spinal cord injuries means that the law firm of Mova Law Group can help guide you through what to expect in the aftermath of your accident. At our free case evaluation, we can go over this with you.
What About Whiplash?
Yes, whiplash is a spinal cord injury, though it's mild. Mild SCIs can have severe side effects, much like a concussion.
Whiplash is also called cervical hyperextension and affects the neck region of the spine. Injuries of this type occur due to a jolting or jerking force, often in car accidents.
Severe cases of whiplash can result in discomfort, pain, numbness, and stiffness. See a doctor immediately if you are in a car accident and there is a chance you suffered whiplash. The side effects can mean you need to take time off from work. Don't let employers or insurance companies downplay the severity of your injuries. Instead, our personal injury law firm can help you document any medical costs and visits you may require in case of a future spinal cord injury lawsuit. Contact us today for legal representation: Call (858)900-9911 or fill out the contact form on the website.
How Do I Know if I Have a Spinal Cord Injury?
Like brain injuries, some spinal cord injuries only appear sometimes after an accident. They will not always be as apparent as a broken limb. If you or a loved one have been in a motor vehicle accident, for example, keep an eye out for signs that you might have an SCI.
Signs of injury to the spine will vary in every case, but some common symptoms appear throughout the body:
Tingling or loss of feeling in extremities – hands, fingers, feet, toes.

Numbness.

Pain or weakness in the head, neck, or back.

Loss of motor function or coordination.

Partial or complete paralysis.
Experience of any one or more of the above symptoms could suggest damage to the spine, and you should see a doctor immediately. Mova Law Group works with the top medical professionals and can refer you to one if you need medical care. These doctors can also testify regarding your injuries if required. A personal injury claim will likely need a record of your diagnosis and medical treatment for compensation from the insurance companies.
Make our team of personal injury attorneys your second call, and we will work with your healthcare team from the start to get you the settlement you will need for the future.
What About Spinal Shock?
When someone suffers a spinal cord injury, their body can go into what is known as spinal shock, where the nervous system can not transmit signals, and the body experiences swelling. This shock affects your ability to move, it affects feeling below the injury, and it can affect various body functions. Swelling is the body's response to a spinal cord injury. This swelling can harm cellular membranes, causing nerve damage or even death.
While spinal shock is usually temporary, it can last 4-6 weeks or longer. One issue is that spinal shock can conceal further severe injuries once it occurs.
It is difficult to diagnose the injury's full impact accurately, and this may not be apparent for weeks or months after it occurs. This diagnostic issue is one of the reasons why you should seek the advice of a skilled San Diego spinal cord injury lawyer from Mova Law Group, who will take legal action to fight for your rights immediately following the incident and in the future if you discover additional damage.
WHAT OUR EXPERIENCED SPINAL CORD INJURY ACCIDENT ATTORNEYS WILL DO FOR YOU
We Will Ensure Your Personal Health Is Taken Care Of.
We Will Ensure Your Damages Are Reimbursed For Free.
We Will Connect You With Top Rated Doctors For Treatment.
Spinal cord accidents come at a cost, but you shouldn't be fighting the insurance companies for something that was not your fault!
What Causes Spinal Cord Injuries?
There are about 17,000 new SCIs reported in the United States each year. The common causes of spinal cord injuries in California are:
Auto accidents

are the number one cause of

SCIs

in people aged 16-30, most male (80%). This category includes

Car accidents

,

truck accidents

,

motorcycle accidents

,

bicycle accidents

,

and pedestrian accidents

with cars. Anything involving a motor vehicle makes up over a third of the incidents yearly.

Slip and

fall accidents

are the number one cause of

SCIs

in people over 65. Falls make up another third of yearly reported

SCIs

.

Assaults – Acts of violence can involve sharp or blunt force trauma, but gunshot wounds are the most common.

Sports injuries – Much like concussions, athletes in high-impact sports can find themselves experiencing repeated trauma to the

spinal column

. Over 90% of the individuals reporting sport-related

SCIs

are male.

Medical

malpractice

and error comprise about 5% of the total

SCIs

annually and are often surgical errors.
Mova Law Group of San Diego is well-versed in the above practice areas. We are a resource for spinal cord injury victims to get the financial compensation they need. If you would like legal advice on filing a personal injury lawsuit and against whom, our legal team will meet with you to discuss the details. We will come to you if that is easier for you.
San Diego Spinal Cord Injury Lawyers Know Catastrophic Injury Cases
Mova Law Group has seen serious spinal cord injuries, and this experience can come in handy. As a spinal cord injury victim, the realities of your new situation are likely overwhelming. You cannot expect a full recovery from severe spinal cord injuries and must make considerable adjustments to your life. As we work together on your spinal cord injury claim, we can advise you on possible scenarios to expect or at least include in your budget.
No matter the severity of your SCI, you can expect to incur certain losses and costs. Some of the areas where you might seek compensation include:
Medical bills

– These can be astronomical in

spinal cord injury cases

. You may require a hospital stay, lengthy rehabilitation, specialist treatment, diagnostic tests, and prescription drugs.

Lost wages and benefits – If your

SCI

means you require time off work, that is money you can't get back that could have gone to cover

medical expenses

.

Loss of earning capacity – Losing the ability to walk or use limbs can render you jobless permanently. Your household may become single- or no-income and

medical bills

might pile up. You may lose health insurance coverage as a result.

Equipment and treatments for injuries – You may need to use a

wheelchair

following your injury. Your living space would need to be

wheelchair

accessible, which would cost money. If you rent, you might face moving if you need to change the room.

Pain and suffering

, and emotional distress.

Loss of relationships.

Catastrophic injury

– The loss of use or feeling in parts or all of your body is a significant loss to handle.

Lowered

quality of life

.
Life expectancy for SCI victims lowers with the severity of their injury due to complicated medical issues related to complete spinal cord injuries and the cost of staying alive. In severe cases of quadriplegia, victims may have lengthy hospital stays due to complications of their injuries. You have to monitor breathing and digestion as they can become problems.
Some SCIs are estimated to cost a victim over $1 million, with paraplegia and quadriplegia being much more expensive with all the medical expenses. Our personal injury lawyers can examine your case and create an appropriate compensation estimate considering present and future circumstances.
California Spinal Cord Injury Attorneys Will Fight For Compensation
The fact is that spinal cord injuries didn't happen on their own. If any other party was involved, either intentionally or accidentally, you can claim to receive financial compensation for your losses.
When severe spinal cord accidents happen to result in paralysis, you will require care going forward. Care could be at home or in a hospital setting, but it will cost money. If you can get even some financial relief through a legal settlement, it would be wise to do so. The younger you are when your injuries happen, the more you can expect to spend on your permanent disability.
Mova Law Group has experienced personal injury lawyers who can guide your case through the legal system. We will take over the work so that you can focus on recovering from your injuries. We know that insurance companies won't argue the legitimacy of your injuries in severe SCI cases. Still, they will try to avoid paying for any non-economical damages. We will fight for you to get the whole amount that you need.
Our trial lawyers are comfortable litigating your case in court if that's what is needed. Our legal team will work with medical experts to provide evidence of the extent of your injuries and the other party's role in their cause, be that negligence or intentional. We will only settle once you are satisfied with the outcome of your personal injury claim.
The spinal cord injury lawyers at Mova Law Group can help in an accident's stressful and overwhelming aftermath. Our goal is to make your recovery process more manageable and not add to your financial burdens. Contact us today at (858) 900-9911 or this website for a free case evaluation. We will not charge you until we win on your behalf – that is our commitment to you.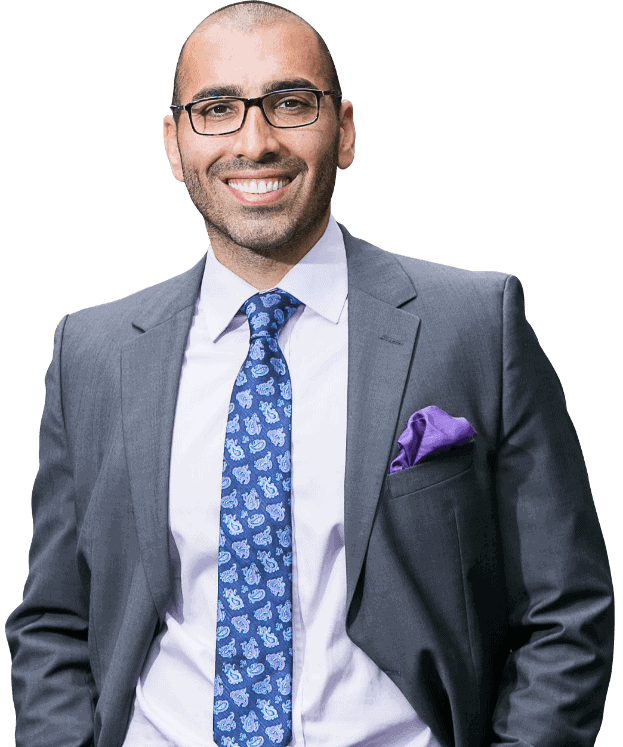 Chris Mova is an award-winning spinal cord injury lawyer in San Diego, California. His law firm of Mova Legal Group fights for you against the big insurance companies. Chris knows the value of listening to each client's unique experience, and his team of personal injury attorneys was hand-picked because they feel the same way. He is committed to getting you justice and fair treatment when you need it most. Learn more about Chris.