SAN DIEGO BOAT ACCIDENT LAWYER
Receive The Highest Compensation For Your Boat Accident Case

Request a Free Legal Consultation
BOAT ACCIDENT ATTORNEYS IN SAN DIEGO
Boating is a year-round activity in the state of California, and while it's a fun pastime, it is not without risk. Accidents involving watercraft happen all the time, and injuries can be severe and impact your quality of life.
Boat accident injuries can vary from minor to even include fatalities and wrongful death. There is also often property damage involved in watercraft incidents. These boat collisions are usually the result of negligence and you can pursue a personal injury claim in order to get compensation for your losses.
If you or a loved one are involved in a watercraft accident, reach out today to a San Diego boat accident lawyer for a free case evaluation and assistance with your personal injury case.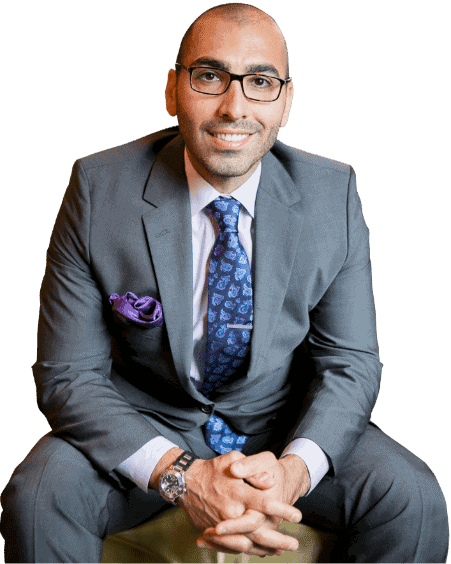 WHAT WE DO FOR OUR BOAT ACCIDENT CLIENTS
Maximum Compensation In Injury Law

Medical Bills Paid

Access To The Top Medical Professionals

We Come To You In The Comfort Of Your Home

Winning Track Record
Transparent Legal Process

Property Damage Compensation

Recovery Of Lost Wages

Review Your Personal Injury Case

Award-Winning Customer Service

You Don't Pay Unless We Win Your Case




 
What Our Experienced Boat Accident Attorneys Will Do For You
We Will Ensure Your Personal Health Is Taken Care Of.
We Will Ensure You And Your Property Damage Is Reimbursed For Free.
We Will Connect You With Top Rated Doctors For Treatment.
Boat Accidents can come at a cost, but you shouldn't be fighting the insurance companies for something that was not your fault!

BOAT ACCIDENT LAWYERS ASSIST WITH ALL TYPES OF BOATING ACCIDENTS
Boating accident cases cover a multitude of activities on the water. Serious injuries can occur in collisions between boats; individuals with boats, or other personal watercraft; or incidents of personal injury on board larger ships.
A San Diego boat accident lawyer can represent you if you have experienced the following:
Collision between boats
Ejection from a boat
A collision between an individual and a boat propeller
Ferry accidents
Slips and falls on a boat
Yacht accidents
Sailboat accidents
Cruiseship accidents
Surfing/Windsurfing accidents
The Jones Act is a piece of maritime law that protects people working on the sea. Suppose you are an employee of a cruise ship, yacht, ferry, or other types of boat or equipment on the water and you are injured in your line of work. In that case, the personal injury attorneys at Mova Law Group can provide you with legal representation.
Boating laws can be complicated, but you do not have to navigate them alone. Call Mova Law Group today at (858) 900-9911 to establish an attorney-client relationship through a free case evaluation.
COMMON CAUSES OF BOAT ACCIDENTS
Boating accidents usually can be linked to human negligence or error. A San Diego personal injury attorney can represent you in proving liability in your claim and get you the case results you deserve.
Boating accident claims usually include one of the following as a cause of the incident:
Alcohol or drug intoxication
Inattention
Excessive speed
A personal injury lawyer will investigate your injury claim on your behalf. There are a number of factors that can be involved in your accident and need to be looked at to determine liability. An experienced boat accident attorney will review:
Toxicology of the boaters/boat driver/victims in order to determine if alcohol or drugs were related to the crash.
Speed of watercraft through accident reconstruction. Increased speed always increases risk of an incident and the severity of injuries. Ejection from watercraft at high speeds can cause significant harm.
Equipment defects. Boat owners must make sure their vehicles are running in proper order, especially if they are renting these out as pleasurecraft.
Driver negligence or passenger negligence. A boating accident may involve the improper use of safety equipment like lifejackets and fire extinguishers. When safety equipment is unavailable and injuries are made worse, the boat's owner or operator may be found negligent. Negligence can also include serious incidents like contact with boat propellers. Wakes caused by motorized boats can also impact swimmers or smaller boats and drivers should operate their vehicle with the appropriate level of caution.
Violation of existing regulations. Rules are established for a reason, and if people choose to operate boats outside of these regulations, they increase their own risk of harm.
Driver experience. Poor weather conditions or lack of training and experience operating boats can cause accidents.
In general, all boat operators are required to look out for potentially hazardous situations. This includes jet skiers, windsurfers, and the like. Boat owners have a responsibility to their passengers, their clients and their peers on the water.
Sometimes accidents happen where no one on the boat is at fault, and issues can arise from striking a submerged object, or freak weather incidents. A personal injury lawyer can still assist you and make recommendations about how to recover your losses.
No matter the situation, an experienced boat accident attorney can help you prove your claim and will litigate your case with insurance providers to get you the compensation you require.
BOAT ACCIDENT INJURIES
Accident victims can face all sorts of traumatic injuries that impact their quality of life. Some losses you may have as a result of your accident on the water include:
Abrasions, bruises, cuts.
Fractures.
Broken limbs.
Loss of use of body parts/paralysis.
Amputation of limb(s).
Mental anguish and suffering (including PTSD).
Loss of income – short-term or long-term or permanent.
Reduced earning capacity.
Wrongful death.
WHAT TO DO IN THE EVENT OF A BOATING ACCIDENT
If you or a loved one are injured in a boating accident or incident on the water, your first priority should be your recovery. Emergency services should be contacted immediately.

Follow the advice of medical professionals, and report to them any changes in your injuries as time goes by. Many people don't notice all of their injuries in the aftermath of an accident and then have to deal with these consequences when it is already too late.

Coast guard and police will put together an incident report including witness accounts, toxicology reports, and other accident factors. This report will be crucial to getting you awarded money to cover your medical bills.

Reach out as soon as possible to a San Diego boating accident lawyer who is familiar with boats, watercraft, and maritime law.
THE BENEFIT OF A SAN DIEGO BOATING ACCIDENT LAWYER
The earlier you can get legal representation, the better your chances of being compensated for all of your medical expenses. The state of California has a statute of limitations of two years for you to file your claim, but again, the earlier you get started on it, the more likely that your bills can be paid upfront or shortly thereafter.
Chris Movafagh and his hand-picked legal team are not scared of a legal battle and will fight on your behalf to get the best-possible outcome for you, the client. The law firm guarantees that you do not have to pay them until they have won your case. Reach out to Mova Law Group today at
(858)900-9911
or through this website - someone is available 24/7 to take your call. Your initial no-obligation consult is free of charge.
Chris Mova is an award-winning boat accident lawyer in San Diego, California. His law firm of Mova Law Group fights for you against the big insurance companies. Chris knows the value of listening to each client's unique experience, and his team of personal injury attorneys was hand-picked because they feel the same way. He is committed to getting you justice and fair treatment when you need it most. Learn more about Chris.