SAN DIEGO BUS ACCIDENT LAWYER
Receive The Highest Compensation For Your Bus Accident Case

Request a Free Legal Consultation
TOP-RATED BUS ACCIDENT LAWYERS IN SAN DIEGO
If you or your loved one have been involved in a bus accident, either as a bus passenger or the other party in the collision, you may face several difficulties in the aftermath of the incident. Motor vehicle accidents involving buses can often result in serious injuries simply due to the size of the vehicle involved.
Buses are familiar sights on San Diego roadways, whether city buses for public transportation, charter buses, or school buses. They are big vehicles that take a lot of skill to drive, and bus drivers must depend not only on their driver training but on other drivers on the road to follow traffic laws. Between vehicle size and maneuverability and the fact that most buses do not have seatbelts for their passengers, accidents involving these large transports can and will happen and can affect many victims.
Bus accident injuries can be catastrophic (even resulting in wrongful death), and you may not know the extent of your personal injuries immediately after the bus crash. It would help you to speak to a personal injury lawyer to determine your case against the bus company for liability. You and your doctors can figure out the necessary extent of your medical treatment later – our personal injury attorneys will help file your claim.
Chris Movafagh and the personal injury lawyers at Mova Law Group will get you started on your injury claim. Reach them today at (858)900-9911 for a free case evaluation.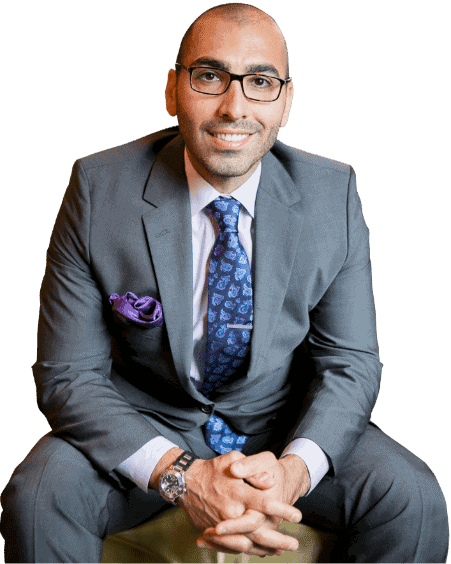 WHAT WE DO FOR OUR CLIENTS
Maximum Compensation In Injury Law

Medical Bills Paid

Access To The Top Medical Professionals

We Come To You In The Comfort Of Your Home

Winning Track Record
Transparent Legal Process

Property Damage Compensation

Recovery Of Lost Wages

Review Your Personal Injury Case

Award-Winning Customer Service

You Don't Pay Unless We Win Your Case




 
COMMON CAUSES OF BUS ACCIDENTS
Buses are large vehicles and not easy to drive. Due to their nature and size, drivers require more time to react to the behavior of other motorists. The injuries resulting from car accidents can impact the victims for a long time after the event, so a bus accident lawyer must help you establish liability for the crash with the bus company or driver in your injury claim. 
 Commonly seen causes of bus accidents in the San Diego area are:
Driver error, such as attempting to pass buses from a blindspot
Distracted driving is a school bus driver dealing with a loud group of passengers or another motorist on a cell phone.
Bus driver inexperience
Driver fatigue
Mechanical problems with the bus itself
Once an experienced San Diego bus accident attorney has investigated your case and determined who is responsible for the crash, your bus accident claim can be filed, and you can get financial compensation for your losses.
TYPES OF BUS ACCIDENTS A BUS ACCIDENT LAWYER WILL HANDLE
Your injuries may depend on the type of bus accident in which you were involved. If you are a pedestrian, bicyclist, motorcyclist, or driving a small car, a collision with a bus could require extensive medical treatment. Mova Law Group will work to ensure your medical care is covered.
If you are a passenger on a bus that has been in an accident, you could also sustain injuries. Neither city buses nor private bus companies usually have seatbelts for anyone other than the driver. In extreme cases, rollovers have occurred in bus accidents, which can be particularly deadly.
The law firm established by Chris Movafagh will fight for personal injury cases resulting from crashes of the following:
Public transportation/city buses – including collisions with other cars on the road
Commercial vehicles such as tour buses
Your safety and that of your loved ones are important to our law firm, and we will not back down quickly in the fight to get you total compensation for your losses.
SAN DIEGO BUS ACCIDENT LAWYERS CAN HELP YOU GET COMPENSATION FOR INJURIES
Bus accident injuries seen following a collision can range from superficial to catastrophic (fatalities for example). One accident may see differences in injuries experienced by different victims. No matter the impact on your life, it is essential to seek help with a personal injury claim right away in the San Diego area, as your condition may worsen over time.
If you or a loved one have been in a bus accident, you may experience the following:
Abrasions and cuts
Broken bones
Whiplash
Mental and physical anguish
Loss of earning capacity (short-term and long-term)
Catastrophic injuries such as amputations or loss of use of parts of the body
Fatalities as a result of injuries
WHAT TO DO FOLLOWING A BUS ACCIDENT
If you are involved in a bus collision in the San Diego area, the first thing to do is remain calm.

Reach out to police and emergency services immediately so your injuries and others can be attended to. If possible, do not move from the scene of the accident unless told to by an emergency service professional.

Follow the doctor's orders to the letter and inform your doctor of any injuries from the collision, including in the following days.

Police will speak to witnesses and file police reports necessary for your personal injury claim. If you had the opportunity to take pictures or talk to witnesses at the scene of the accident, you might do so to add to your case.

Reach out to an experienced San Diego bus accident lawyer right away. The accident scene will need to be investigated and the witnesses interviewed to determine liability best. Over time the site will be cleaned up, and eyewitnesses' memory will get hazy. Mova Law Group has consultants who will spend their time running the investigation so that you can focus on your recovery while they build your case for you.
What Our Experienced Bus Accident Attorneys Will Do For You
We Will Ensure Your Personal Health Is Taken Care Of.
We Will Ensure You And Your Property Damage Is Reimbursed For Free.
We Will Connect You With Top Rated Doctors For Treatment.
Bus accidents come at a cost, but you shouldn't be fighting the insurance companies for something that was not your fault!
HOW CAN THE MOVA LAW GROUP HELP YOU IN YOUR BUS ACCIDENT CASE?
A lawsuit of this nature can be complex, as it involves a bus driver, a bus company and its insurance provider, and possibly numerous bus accident victims. The complexity of a bus accident case should not scare you off; however - an experienced bus accident lawyer can prove liability and get you fair compensation.

The legal team at Mova Law Group has litigated personal injury lawsuits of any size, including ones involving bus crashes. This trusted experience allows you, the client, to concentrate on your recovery while the bus accident attorneys handle your case.

Reaching out to a bus accident lawyer immediately following your accident is recommended. California does have a statute of limitations of two years, meaning that claims must be filed before this time. Depending on your medical expenses, you may want to get started towards compensation sooner rather than later.

Chris Movafagh and his hand-picked team of personal injury lawyers are committed to treating you as a person rather than a number. They want to get started on your case immediately so that you can recover the life you had before the bus accident. The law offices of Mova Law Group will work tirelessly on your case from the moment you secure their legal services to the time the liable parties pay out the fair settlement.

Mova Law Group offers an initial free consultation at no obligation to you so that you can experience the difference their dedication makes. Someone can take your call 24/7, or you can submit a request for your free case review through this website.
WHY YOU NEED AN EXPERT SAN DIEGO BUS ACCIDENT LAWYER
Following an initial consultation with a bus accident attorney, a personal injury claim can be launched against the insurance company representing the bus. The Mova Law Group is particularly dedicated to pursuing injury claims until the at-fault party finally pays you the money necessary to compensate you for your losses.
Again, it can be challenging to determine what sort of losses you will experience after a bus crash. Some things that may occur in the aftermath of an accident include:
Loss of earning capacity in the short term during recovery from injuries
Loss of earning capacity in the long term (or entirely) from catastrophic injuries meaning you can no longer work
Emotional distress, including PTSD
Long-lasting physical pain resulting from injuries
Loss of a loved one in a wrongful death
Let the experienced accident attorneys at Mova Law Group assist you in your claims following a bus collision. The consequences of these events are too severe to handle on your own and attempt to recover compensation.
Mova Law Group operates on a contingency fee basis, meaning that you do not pay for the legal services until you have won the settlement you wanted. We know there can be a lot of costs upfront related to medical bills and we do not wish to add to your stress at this time. We will not settle your personal injury lawsuit until you decide you are happy with the outcome.
Contact the Mova Law Group today to set up your free initial consultation at (858)900-9911. You can reach us 24/7, and someone is ready to take your call!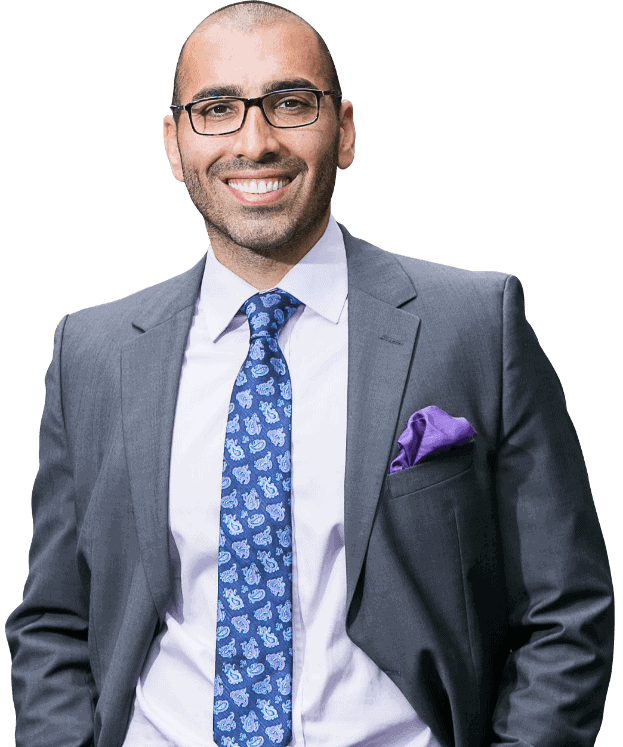 Chris Mova is an award-winning bus accident lawyer in San Diego, California. His law firm of Mova Law Group fights for you against the big insurance companies. Chris knows the value of listening to each client's unique experience, and his team of personal injury attorneys was hand-picked because they feel the same way. He is committed to getting you justice and fair treatment when you need it most. Learn more about Chris.