SAN DIEGO COMMERCIAL VEHICLE ACCIDENT LAWYER
Receive The Highest Compensation For Your Commercial Vehicle Accident Case

Request a Free Legal Consultation
COMMERCIAL VEHICLE ACCIDENT ATTORNEYS IN SAN DIEGO
Accident cases involving commercial vehicles (also known as semi-trucks) are significant in every way. A commercial truck is much bigger than any other motor vehicle on the road, so any collision with another driver will cause extensive damage. Due to its sheer size, a commercial truck accident will likely involve a few vehicles. The accident injuries resulting from the disaster are much more likely to be severe, even fatal. About 10% of fatal auto accidents in California in 2019 involved commercial trucks. That amount is high, considering that these crashes don't even makeup 4% of collisions causing injury in the state.
If you or a loved one are seriously injured or killed in a truck crash in the San Diego area, you could receive some financial compensation for your losses. You could do so only if someone's negligence caused the accident. Trying to handle a personal injury case like this alone is not recommended. Our truck accident attorneys at Mova Law Group have years of experience dealing with these cases. They can handle your injury claim for you. Having a lawyer represent you means they can negotiate a higher settlement. Call us today at (858) 900-9911 or reach out through this website, and we'll set up a free consultation.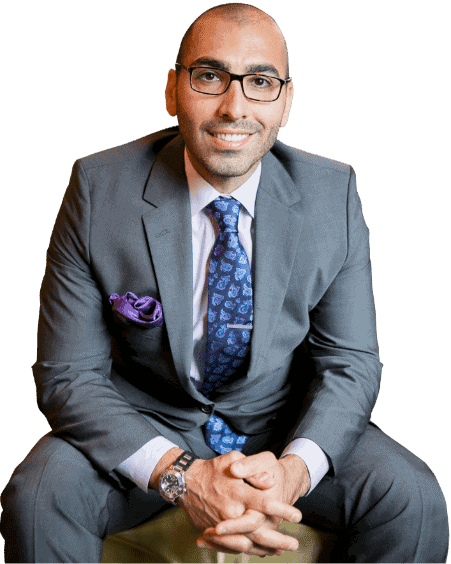 WHAT WE DO FOR OUR CLIENTS
Maximum Compensation In Injury Law

Medical Bills Paid

Access To The Top Medical Professionals

We Come To You In The Comfort Of Your Home

Winning Track Record
Transparent Legal Process

Property Damage Compensation

Recovery Of Lost Wages

Review Your Personal Injury Case

Award-Winning Customer Service

You Don't Pay Unless We Win Your Case




 
What to Do After A Large Commercial Truck Accident
If you are physically able to call emergency services, do so immediately. The police need to make an accident report, and accident victims will likely require an ambulance and immediate medical care.
In the unlikely event that you can, take photos to document the scene. Police will also take these for the accident reports, so gathering this evidence is of little importance.
What is your top priority is getting medical treatment for your injuries. Follow the instructions of medical professionals at the hospital to ensure you recover from your injuries as quickly as possible.
You will want to secure the services of a truck accident lawyer, like one from the legal team of Mova Law Group, for what comes next. Our experienced personal injury attorneys will have investigators collect evidence. Car accident reconstruction specialists can use the accident report to find out how this wreck happened. Items like a truck driver logbook or the "black box" of the semi-truck can go a long way towards establishing liability for your serious injuries.
Insurance companies will likely reach out to you immediately after the accident. A lot of money is involved in commercial vehicle crashes, and adjusters for all parties want to avoid paying out as much as possible. Someone from an insurance company may want you to sign something or discuss accident details over the phone. Do not do so! They can use this to blame you. Have your personal injury lawyer handle all communication with insurance while you take the time to recover. Call our law firm at (858) 900-9911 to speak to a lawyer today.
Injuries Caused by Commercial Truck Accidents
In 2019, there were 7009 commercial vehicle accidents in California. There were over 300 of these wrecks each in San Diego, Orange County, and Riverside. Almost 1000 people sustained injuries from the accidents.
When a passenger vehicle and a commercial motor vehicle collide, serious injuries are possible. Truck accident victims may experience the following:
Broken bones.

Head, back, neck, arm, or leg injuries.

Nerve damage.

Disfigurement

.

Internal organ injuries.

Other

catastrophic injuries

.

Wrongful death

.
These are all severe injuries with long recovery periods and life-altering effects. Your injuries might require hospitalization, and you will likely have medical bills. Legal representation for your personal injury claim can ensure you get a settlement covering your medical expenses.

What Damages are Part of a Truck Accident Claim?
The physical injuries from a significant truck collision can overwhelm anyone. Sadly, that is just the tip of the iceberg of losses a truck accident victim can incur. Other damages include:
Medical bills

– Hospitalization and possible rehabilitation for severe injuries are expensive.

Equipment or modifications for permanent disability – Your home may have to be accessible for wheelchairs.

Loss of income.

Loss of earning capacity.

Pain and suffering.

Emotional distress.

Loss of relationships – Partners or

family members

may not stick around.

Lowered quality of life.

Wrongful death

of a

loved one

.
Some of these damages are economical and easier to cover in a settlement. Getting an insurance company to understand the magnitude of your non-economic losses takes time and effort. One of our commercial vehicle accident attorneys can walk you through the viability of your claim and what you could expect in a settlement.
We don't want to add to your financial hardship, so our legal team will take on your case as a contingency fee. We will get paid once you do! Contact Mova Law Group today to set up your free case evaluation.
A San Diego Truck Accident Attorney Fights for You
Negotiations following an 18-wheeler accident can get heated. Several possible liable parties could be involved. Everyone will attempt to pin the blame on anyone else, including you, the victim. A personal injury lawyer from Mova Law Group can handle your semi-truck accident case. We get results at the negotiation table or in a courtroom, and we can fight for you to get the compensation you deserve.
What Our Experienced Commercial Vehicle Accident Attorneys Will Do For You
Vehicle accidents come at a cost, but you shouldn't be fighting the insurance companies for something that was not your fault!
Different Types of Semi-Truck Accidents
Knowing what kind of accident happened is helpful, as this can determine who is at fault.
If a part of the tractor-trailer fell apart and caused the crash, the makers of the truck or offending item face product liability, assuming the truck received regular maintenance.
Most commercial vehicle accidents occur when the truck is driving in a straight line. However, left-hand turns were also an issue. The direction of movement of the vehicle can identify the type of accident.
Different kinds of truck accidents include:
Rear-end collisions.

Truck rollovers – These happen when the vehicle is making a turn.

Jackknife accident – The brakes or the axles lock, and the trailer part of the

tractor-trailer

swings perpendicular to the cab.

Underride accidents – A smaller passenger vehicle ends up under the semi-truck.
Common Causes of Commercial Vehicle Accidents
Part of establishing liability in an injury claim is uncovering the cause of the collision with the big rig. This is not easy to do, and many factors can be involved in any one explanation. Any cause of an accident may involve a few liable parties, as they could occur for many reasons.
Driver errors – Might be made out of recklessness or due to lack of proper training.

Driving at unsafe speeds was California's number one cause of

commercial truck accidents

in 2019. A vehicle as big as a

semi-truck

cannot stop easily or quickly, so drivers must use caution, be alert, and obey speed limits. Road conditions can make speeding much more dangerous.

Following another vehicle too closely.

Making an illegal turn or pass.

Changing lanes.

Failure to yield to the auto right of way.

Failure to obey traffic signs and signals.

Driver fatigue – About half of all

commercial truck drivers

report driving while extremely tired. The effects of fatigue can be as harmful as intoxication. The

Federal Motor Carrier Safety Administration

has strict rules for the number of hours a driver can spend on the road without breaks or rest. Sometimes

truck companies

may pressure the

commercial driver

to disobey these safety regulations. Other times, the shipper may offer incentives for the

delivery truck

to arrive early.

Driver Intoxication – Despite being illegal, some

truckers

have abused substances while working. The career can be taxing, and sometimes individuals self-medicate with alcohol, marijuana, or other mind-altering substances while on the road. Others may use stimulants to stay awake and drive for hours, breaking federal regulations.

Maintenance and loading problems – This could result from a product issue or failure by the

trucking company

to maintain and inspect their fleet correctly.

Brake failure.

Tire failure.

Overweight or shifting loads can cause veering, flips, or jackknifing.
The commercial vehicle crash you were a part of could have involved one or multiple causes. A private investigation conducted by professionals hired by your personal injury attorney can examine the evidence from the wreckage to determine best what happened. We at Mova Law Group will procure experts to strengthen your injury claim.
A Personal Injury Attorney Represents Your Interests
Commercial vehicle accidents involve big vehicles and, as a result, even bigger insurance policies. A wreck involving trucks of this size usually consists of a lot of property damage and sometimes wrongful deaths. Several different parties may get involved in the aftermath of a collision.
This time is when the insurance companies bring out their heavy hitters. There could be representatives for the truck driver, the trucking company, the commercial truck owner, a company leasing the transport vehicles, and even the shipper. It is in each party's interest to avoid responsibility for the accident.
Your truck accident lawyer will caution you to avoid speaking with any insurance company following the accident. These representatives might try to get you to accept the blame for something that wasn't your fault. Other shady moves made by the defendants might be to get rid of the FMCSA-regulated logbook and the commercial vehicle's "black box." This action is illegal, and your commercial vehicle accident attorney will ensure they have gathered evidence before anyone can remove it.
If arguing your personal injury claim in such a hostile environment concerns you, that's normal. Contact one of our accident lawyers today to represent your interests.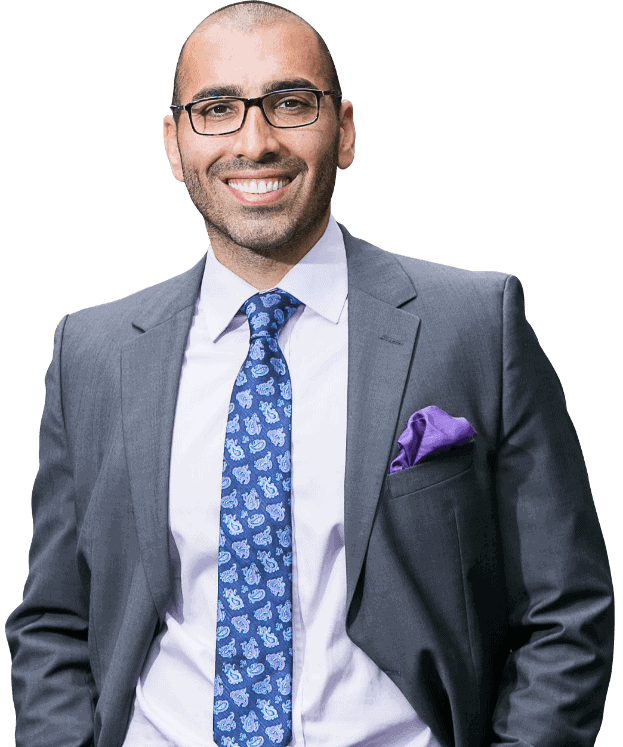 San Diego Commercial Vehicle Accident Lawyers Establish Negligence
A large truck driver is responsible to everyone else on the road. While this duty of care exists for every driver out there, it is doubly true for truck drivers due to their vehicle size.
The FMCSA has some rules for commercial vehicles:
Drivers must keep a logbook of their hours of service as well as rest periods and breaks. Drivers are at most 10 hours of driving.

The

trucking company

must adhere to the maintenance requirements of its vehicles.

Trucks must be appropriately loaded with cargo.

No drugs or alcohol can be consumed by a driver while on shift or directly before a shift.
If a driver violated any of these rules, or their recklessness resulted in the crash, the driver's negligence contributed to it. They are the ones liable for the injuries.
A driver might be liable, but their managers could have also played a role in the collision. If a driver didn't receive proper training or supervision, if a driver got pressured to break federal rules, or if trucks were not properly inspected and maintained – these can all point to the trucking company or the owners of the vehicles, or the shippers being liable.
Liability breaches in one's duty of care are negligence. Your Mova Law Group personal injury attorney will litigate your claim until someone takes responsibility for the disaster. We will only settle with parties once you are satisfied with the compensation.
It would not be your fault if you or a loved one suffered severe injuries from a commercial vehicle accident! A respected and experienced accident lawyer from Mova Law Group can represent your interests in a personal injury claim, and we will get you results! Contact us today for a free consultation through this website or our 24/7 line at (858) 900-9911.
Chris Mova is an award-winning commercial vehicle accident lawyer in San Diego, California. His law firm of Mova Law Group fights for you against the big insurance companies. Chris knows the value of listening to each client's unique experience, and his team of personal injury attorneys was hand-picked because they feel the same way. He is committed to getting you justice and fair treatment when you need it most. Learn more about Chris.