San Diego Amputation Injury Accident Lawyer
Receive The Highest Compensation For Your Amputation Case

Request a Free Legal Consultation
TOP-RATED AMPUTATION INJURY ACCIDENT ATTORNEYS IN SAN DIEGO
According to the Amputee Coalition, about 1.9 million Americans currently live with an amputated body part. Depending on the extent of the amputation and the affected limb, these situations significantly affect one's physical and financial health. Emotional and mental health are usually involved, too, as an amputee learns to deal with this life-changing circumstance.
A traumatic amputation occurs when the loss of a limb is because of an accident of some sort. These are catastrophic injuries and take a long time to heal from, not just physically but especially emotionally. To have a body part lost unexpectedly often causes a considerable decline in quality of life.
If you or a loved one have lost a limb in a traumatic way, the experienced amputation injury lawyers of Mova Law Group in San Diego can help you get financial compensation to cover your medical expenses in this uphill battle. Contact us today for a free consultation to find out what we can do for you in a personal injury claim. You can reach us 24/7 through this website or by calling (858) 900-9911.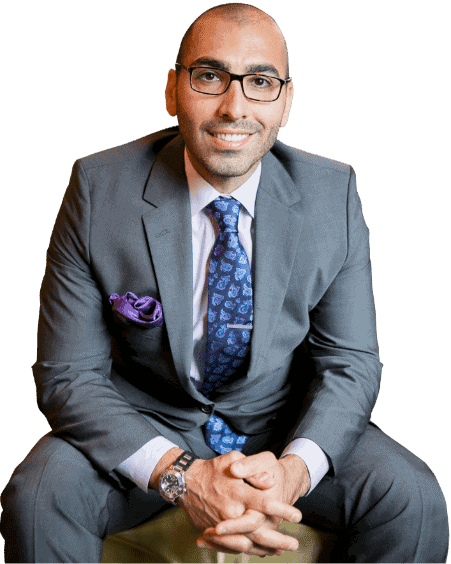 WHAT WE DO FOR OUR CLIENTS
Maximum Compensation In Injury Law

Medical Bills Paid

Access To The Top Medical Professionals

We Come To You In The Comfort Of Your Home

Winning Track Record
Transparent Legal Process

Property Damage Compensation

Recovery Of Lost Wages

Review Your Personal Injury Case

Award-Winning Customer Service

You Don't Pay Unless We Win Your Case
WHAT OUR EXPERIENCED AMPUTATION INJURY ACCIDENT ATTORNEYS WILL DO FOR YOU
We

Will Ensure Your Personal Health Is Taken Care Of.
We Will Ensure You And Your Property Damage Is Reimbursed For Free.
We Will Connect You With Top Rated Doctors For Treatment.
Amputation accidents come at a cost, but you shouldn't be fighting the insurance companies for something that was not your fault!

WE CAN HELP WITH AMPUTATION INJURY CASE
There are two types of amputations: Complete and partial. A complete amputation is what it sounds like - a limb is completely severed, leaving a residual limb (also referred to as a stump). Complete amputations may be able to be reattached, but that is only in rare instances. Partial amputations are severed limbs that have some soft tissue still attaching the part to the rest of the body. The chances of reattachment are equal to that of a complete one; often, a surgeon must remove the piece.

In California, amputations, in general, have risen between 1997 and 2014. Upper-body amputations have dropped, but the number of lower-body amputations has increased. This statistic may have to do with the cause of the amputation. The most common amputated parts are fingers and toes.

Who Undergoes an Amputation in California?
The statistics of the amputees align with the common causes of amputations. Examination of the current data shows the following shared characteristics of people who have lost a limb in this state:
There are reports of inadequate medical care for diseases like diabetes requiring surgical amputation for Latino and Black individuals. 42% of amputees in California are non-white. Instances like these may be considered medical malpractice and possibly unnecessary surgeries.
Males are twice as likely to lose a limb. Again, the disease could play a role in this, with the vascular disease more common in men. Also, a possible reason is: Workplace accidents involving machinery occur in typically male-dominated industries.
47% of people who underwent amputations were between the ages of 45-69. A further 34% were between ages 65-84. These statistics could demonstrate a relationship between age and vascular disease or diabetes.
What are Common Causes of Amputations?
Two causes of amputations cover the majority of these surgeries in California. The majority (54%) of amputations are due to complications of heart disease or diabetes. Often these losses of limbs are planned and not a surprise. There can be instances, however, where proper medical care might have made them unnecessary. Increasing rates of vascular disease and diabetes in the country will likely double the number of amputees by 2050.
Another 2% of amputations result from cancerous tumors requiring a limb's removal.
The other main reason for an amputation is a traumatic amputation, another term for an amputation accident. The following have caused amputation accidents:
Accidents involving firearms or explosives.
Military combat or terrorist attacks.
Farm equipment accidents.
Power tool accidents.
Natural disasters.
Workplace accidents.
The vast majority of traumatic amputations are due to accidents in the workplace, usually involving machinery or equipment that doesn't have the proper safety measures or training in place. This kind of machinery can include power press brakes, conveyors, trash compactors, meat grinders, roll-bending or -forming machinery, printing presses, forklifts, band saws, hand tools, and much more. These potentially hazardous items are commonplace in jobs in the trades so that accidents can occur at construction sites, warehouses, food processing plants, and other labor-intensive work. Years of experience on the job does not make someone any safer – all it takes is one mistake, and your life alters forever.
To call a particular type of amputation traumatic seems to underestimate the toll that any loss of a limb takes on a person. Even a planned surgical amputation due to a disease can cause psychological distress. An accident lawyer like those at Mova Law Group can help you get financial compensation for your serious injury. Contact us for a free case review, and we'll provide you with your options.
How are Amputation Injuries Treated?
The vast majority of amputations take place in surgeries under general anesthesia. Doctors will have to remove damaged tissue and leave as much that is salvageable as possible. They then have to reconstruct the residual limb for a prosthetic.

Depending on the extent of the injury and the limb that the doctors removed, you can expect to stay between 5 and 14 days for acute medical care. About two weeks after your surgery, you are fitted with a prosthetic limb and started on physical therapy (usually inpatient).

Following release from the hospital, there will likely be regular outpatient visits to the doctor to ensure no complications and monitor your progress. Psychological and occupational therapy is usually recommended on top of medical treatment as you are experiencing massive life changes.

You will want to set up a free case evaluation with an amputation lawyer to discuss if pursuing a personal injury case is right for you. A personal injury attorney knows what the recovery process looks like for an injury victim. We can help prepare you for what comes next and what expenses to consider.
A Personal Injury Lawyer Knows the Costs of an Amputation
Losing a limb is not only an enormous cost to you physically, but it can also be financially devastating. The legal team at Mova Law Group has experience in personal injury claims involving amputations. We can give you an idea of the costs of your accident. As amputation injury lawyers, we can lay out your past, current, and potential future expenditures and come up with a suitable financial settlement to cover your medical bills. On top of this amount, we will help you pursue compensation for non-economic losses.
Sometimes following an amputation, complications can occur. These may look like infections, phantom pain, shortening of the muscles, and skin problems in the amputated area (like rashes). There might also be complications arising from the initial surgery. Complications always cause further medical expenses and can be just as dangerous as the initial injuries.
Damages that a personal injury attorney can assist you in tallying include:
Medical bills – The cost of the first two years following an amputation is approximately over $90,000 for medical expenses alone. Throughout a lifetime, this number increases to over $500,000.
Loss of current and future income – Loss of a limb beyond a finger or toe will result in time off work and likely a permanent retirement or career change.
Medical equipment and rehabilitation expenses – Prostheses can cost up to $40,000. Physical rehabilitation and occupational therapy will be on top of that. There are also other issues to consider, such as equipping your living space to accommodate your new needs.
Pain and suffering.
Emotional distress – Anger, depression, and feelings of hopelessness are common following an amputation, especially a traumatic one.
Relationship strain – personal and social relationships may change with your changed situation.
Disfigurement.
Lowered quality of life.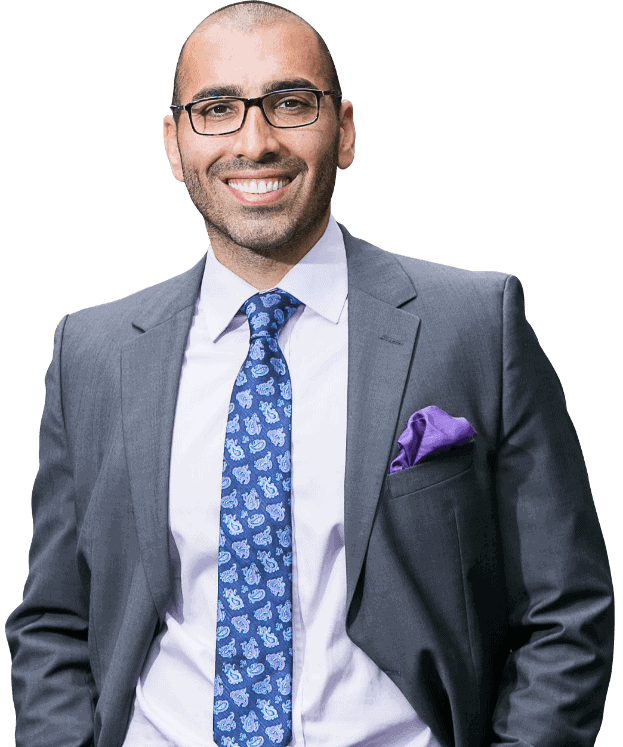 Experienced Amputation Injury Attorneys in San Diego Can Get You Compensated
Your amputation may not be your fault. There are laws to hold the appropriate parties accountable if they are found liable for your injuries. You can file a personal injury lawsuit to protect your rights, depending on the circumstances of your amputation.
An accident requiring amputation may have resulted from a motor vehicle accident, and you were not at fault. In that case, you could pursue damages from the other driver and their insurance.
If your accident occurred at work, you could file for workers' compensation. Then, if you establish their negligence, you can also file an injury claim against the employer. You, as the worker, must demonstrate negligence, though, and this requires evidence of breaching a duty of care. A lawyer can advise you if you can make this argument.
You may have a product liability case if a manufacturer made a faulty piece of machinery or failed to warn of its potential hazards.
Medical malpractice cases are not off-limits for a personal injury claim. Sometimes an accident by a medical professional such as incorrect diagnoses, failure to treat blood clots or infections properly, or a condition resulting from prior surgery, can all require amputation to save your life. If your amputation resulted from not receiving proper care from a health professional, whether for a pre-existing injury or disease, you could also look at filing a personal injury claim.
How a San Diego Accident Lawyer Can Help You
If you have lost a limb for any reason, you have been through enough pain and anguish. Don't try to get compensation for your injuries alone - reach out to a professional litigator like those at Mova Law Group.
Our personal injury attorneys will gather evidence from the accident on your behalf. We will collect witness statements and piece together what happened through police and emergency medical reports. If needed, we will bring in experts to review the accident scene to find proof of liability.
Our team is very familiar with state laws surrounding amputation accidents. We have experience negotiating with insurance companies, defendants, and other possible liable parties to get our clients a fair settlement. We get results, and we will get them for you as well! If you want to know your legal options, contact us today for a free initial consultation at
(858) 900-9911
or through the contact form on this website.
Chris Mova is the best-ranking, award-winning amputation lawyer in San Diego, California. His law firm of Mova LawGroup fights for you against the big insurance companies. Chris knows the value of listening to each client's unique experience, and his team of personal injury attorneys was hand-picked because they feel the same way. He is committed to getting you justice and fair treatment when you need it most. Learn more about Chris.