SAN DIEGO SCHOOL BUS ACCIDENT LAWYER
Receive The Highest Compensation For Your School Bus Accident Case

Request a Free Legal Consultation
BEST-RANKING SCHOOL BUS ACCIDENT ATTORNEYS IN SAN DIEGO
The San Diego Unified School District prides itself on transporting 8,000 students safely each day to-and-from school. In California, many public school districts have stopped subsidizing all students to ride the bus. Some counties have increased the fees parents must pay for this transportation drastically, which has caused some public outcry. How angry would you be if you paid for a service you trusted with your child's safety and found out they were still exposed to danger?
If the above situation has happened to you, and your child was involved in a school bus accident, you have every right to be upset. Our experienced school bus accident lawyers at Mova Law Group can help you start your personal injury claim today. We can walk you through the process, starting with a free consultation to review the facts of your case. You can contact us 24/7 through the form on this website or call (858) 900-9911.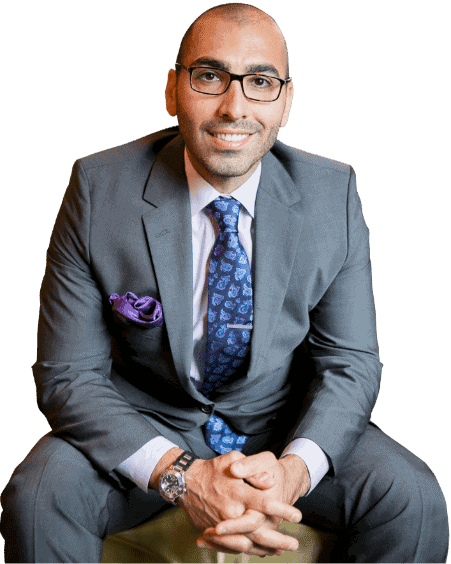 WHAT WE DO FOR OUR CLIENTS
Maximum Compensation In Injury Law

Medical Bills Paid

Access To The Top Medical Professionals

We Come To You In The Comfort Of Your Home

Winning Track Record
Transparent Legal Process

Property Damage Compensation

Recovery Of Lost Wages

Review Your Personal Injury Case

Award-Winning Customer Service

You Don't Pay Unless We Win Your Case




 

School Bus Accidents in California
According to the National Highway Traffic Safety Administration (NHTSA), there have been 128 fatalities in school bus accidents in the country over nine years, and over 13,000 reported injuries caused by school bus accidents in 2019 alone. These statistics are sobering when one considers that our children are at elevated risk of severe injuries on a school bus. A school bus accident could be deadly with no seatbelts or other protective safety features. School bus accidents do not just affect the victims physically; they usually have some mental trauma afterward. You may be entitled to financial compensation if you or your loved ones have experienced a school bus crash.
With the help of a San Diego personal injury lawyer, your family can get the settlement they deserve. We at Mova Law Group know that you can't put a price tag on damages such as broken trust and trauma. We can, however, help you recover some of your medical expenses and economic costs. Our personal injury attorneys will pursue justice for our family after a collision.
Types of School Bus Accidents
School buses may be involved in a few different kinds of accidents. Any accident can mean your child is getting severe injuries due to the lack of seatbelts and safety features on the bus.
The number one type of accident that school buses find themselves in is car accidents with other motor vehicles. These collisions include front-ending, rear-ending, and t-bone accidents.
Slip and fall accidents on the bus are another type of accident that may cause your child's injuries. Falls can occur while entering or exiting the bus or standing in the aisle while the bus is moving. The latter is not to be allowed by a bus driver, but if they cannot control the students, it is possible.
Another frightening way for your child to experience an injury on a school bus is if they are the victim of violence on the bus. Again, this involves the driver losing control of the riders, which they are not supposed to do. These violent actions may be verbal or physical – either traumatic. Repeated acts of bullying may be something your child has experienced. If this is the case, someone from the school district needs to be contacted.
School buses may be involved in accidents due to hazardous road conditions. These conditions could include wet pavement from rain or poorly maintained streets needing maintenance. When conditions are poor, drivers must exercise great caution. Buses can lose control, collide with something or someone else, or run off the road. If a school bus rolls or tips, as is common in large vehicle or truck accidents, the passengers' injuries will be severe.
Sometimes school buses have the misfortune of hitting a pedestrian. Students exiting the bus must cross in front and never behind the vehicle. When your vehicle is the size of a bus, it wins against a human body every time.
Being in a vehicle accident can cause your child mental anguish and leave them fearful of riding in any bus going forward. Taking legal action can help you secure compensation for your family. No matter the type of accident, our personal injury attorneys are on your side. If you are unsure if you should file an injury claim, contact us at Mova Law Group and set up a free case evaluation. Together we can review facts and evidence to see if filing a bus accident claim is warranted.
What Causes School Bus Accidents?
Your personal injury lawyer will take the time to investigate the cause of the accident with you, review evidence, and possibly hire expert investigators to uncover this information. The cause of the accident is vital as it will point to who the liable party is for the accident.
The cause of a school bus accident is usually one of the following:
Driver fatigue.
Inadequate training of school bus drivers.
Driver's failure to obey traffic regulations.
Overloaded school buses.
Poor school bus maintenance.
Based on these causal factors, multiple parties may be liable for the injuries stemming from a school bus accident. Our law firm Mova Law Group has a history of getting results in personal injury cases. We can help you fight against any party responsible for your child's accident.
What Sort of Injuries Might My Child Suffer in a School Bus Accident?
Entrusting your child's safety to their school district and the hired school bus driver is a big deal. Children's bodies have years still to grow and develop, and injuries that stunt growth at this time or cause permanent disability can be particularly devastating.
Some bus accident injuries from accidents may include one or more of the following:
Broken bones.
Lacerations.
Seizures.
Possible paralysis.
WHAT OUR EXPERIENCED SCHOOL BUS ACCIDENT ATTORNEYS WILL DO FOR YOU
We Will Get You Reimbursed For The Cost Of Your Damages For Free.

We Will Connect You With Top Medical Professionals.

We Will Make Sure That You Receive Maximum Compensation.
School bus accidents come at a cost, but you shouldn't be fighting the insurance companies for something that was not your fault!

REQUEST A FREE CONSULTATION

School Bus Drivers Have Strict Safety Standards
A school bus driver's duty of care is higher than it is for any other motorist on the road. You and the school district entrust them to provide safe transportation for your children, which is not a task to be taken lightly.
A school bus driver must operate their vehicle "reasonably" to avoid negligence. Reasonable operation means they cannot be distracted or intoxicated while on duty and must practice extreme caution when traveling in poor road conditions. They must also maintain order in the bus while on the road.
The bus driver, the bus owners, and the school district may be liable for a bus accident in the following cases:
They needed to address a safety concern brought before them and have yet to do so.

The driver doesn't operate the bus with due caution.

Safety measures are not activated when children are boarding or disembarking (flashing lights, handrails), and children do not exit or enter in an orderly fashion.

The driver doesn't ensure traffic stops before the children leave the bus.

The driver fails to ensure children cross the street safely (they must cross in front of the bus and never behind).

All objects and body parts didn't remain inside the vehicle.

Children are allowed to stand in the aisle while the bus is moving or not remain seated.

Children do not wait for the bus in a safe location.

Children have distracted the driver.

The driver has not ensured the school bus has regular maintenance.

The school bus driver did not receive adequate training to drive the bus and meet the safety standards.
If a bus driver's duty of care was breached and this, in turn, caused the school bus accident that resulted in personal injury to your child, they can be found negligent and held liable for damages.
HERE'S WHAT TO DO AFTER A BUS ACCIDENT IN SAN DIEGO
If you or your child is a school bus accident victim, you can follow these recommendations to ensure your personal injury claim has the highest value possible.
Reach out to 911 – Police will need to come and document the

accident scene

for a report. Accident victims will need medical assistance right away.

Follow the advice of medical professionals – Once your child has undergone a complete check-up for injuries, follow the doctor's orders. Doing so will make for a speedy recovery, and the doctor will document any injuries your child has in their medical record for your injury claim.

Reach out to Mova Law Group to set up a

case review

. One of our experienced

bus accident attorneys

will review your claim and ensure no details get missed.

Collect evidence – This can be done by your lawyer as well, as they will have professional investigators on call. You will need photos of the

accident scene

, police and medical reports, eyewitness statements, and potentially an expert to reconstruct the accident.

Do not communicate with others about your case – The

insurance companies

of the other side will try to manipulate you. They intentionally lowball you to absolve themselves of responsibility. They might offer you a low initial settlement – do not accept this. Please do not speak to them, but let your

personal injury lawyer

handle all back and forth.
School bus accidents are serious. You and your family deserve the maximum compensation available for your troubles. An accident lawyer from Mova Law Group will see that you get the settlement you want.
School Bus Accident Lawyers Help You Find Liable Parties in a School Bus Accident
The cause of the school bus accident will determine the liable parties. You and your school bus accident attorney may discover more than one party to hold accountable. The process is complex, but at the law offices of Mova Law Group, we have experience in this area.
Potential parties to examine for responsibility in a school bus accident are:
School bus drivers – These individuals have a higher duty of care than any other motorist on the road as they are driving your children. You can sue them for damages if they are found to be negligent.
School district – You may pursue legal action against the entity that arranges the busing if you find their negligence contributed to the school bus accident.
Bus manufacturers – Have a duty to inform the public and recall parts if they learn any are faulty, and this contributed to the accident.
Evidence for product liability must show that the school bus operated as it was supposed to, its performance hasn't dropped over time, and the part is "unreasonably dangerous." The faulty component may be a tire, brakes, seats, windows, accelerators, or fuel systems, for example.
Private bus companies are contracted to provide transportation for the school district, churches, private schools, or other commercial vehicle organizations that may own the bus. These have a responsibility to keep up with regularly scheduled maintenance and repairs.
Government entities – Municipal or county level responsible for road upkeep. If you file a personal injury claim against a government entity, remember that the statute of limitations is shorter (6 months).
Other drivers – If there was a collision with another car and that driver is at-fault, you can file a claim against them and their insurance company.
WE'RE THE BEST BUS ACCIDENT LAWYERS IN SAN DIEGO, CALIFORNIA
At Mova Law Group, our focus is getting you the results you hope for in your personal injury claim. We know that when accidents affect your children, they are especially traumatic. As experienced accident attorneys, we will advocate for you and your family to recover your losses in the school bus accident.
When you hire a school bus accident attorney from Mova Law Group, you get the legal guidance of an expert in personal injury claims. We will go through the facts of your case with you, find any negligence and make a liability case, and gather the appropriate evidence to file your claim. Our litigators will pursue maximum compensation for you at the negotiation table or in front of a judge and jury if needed.
We are confident in our ability to get you the results you want; we will take your case on a contingency fee basis. We only charge you fees once we reach a settlement that satisfies you.
To start your claim today, contact us through our website or call our 24/7 number at (858) 900-9911. We look forward to helping your family.
Chris Mova is an award-winning school bus accident lawyer in San Diego, California. His law firm of Mova Law Group fights for you against the big insurance companies. Chris knows the value of listening to each client's unique experience, and his team of personal injury attorneys was hand-picked because they feel the same way. He is committed to getting you justice and fair treatment when you need it most. Learn more about Chris.