San Diego Child Injury Accident Lawyer
Receive The Highest Compensation For Your Child Injury Accident Case

Request a Free Legal Consultation
TOP-RATED CHILD INJURY ATTORNEYS IN SAN DIEGO
Injuries to children are unfortunately common, and the majority are unintentional. Accidental or not, these are still serious. If another's negligence is the cause of a child's injuries, it is only natural to want to take legal action to ensure a similar incident doesn't happen to another family.
If your child (or child legally in your care) received injuries due to someone else's negligence, you might be able to recover financial compensation for your damages. This negligence may be an action by a specific person or organization or involve a dangerous toy. At the law firm of Mova Law Group, our expert child injury lawyers can help you. We can identify who is liable for your child's pain and file a personal injury claim. We offer a free case evaluation, so contact us today through this website or our 24/7 phone number at (858) 900-9911 to set up a meeting.
CHILD INJURIES IN CALIFORNIA
Unintentional accidents are the leading cause of injuries to children. In the U.S. alone, over 7,000 kids died due to their injuries. In California, we lose 10,000 children every ten years to unintentional incidents and see 240,000 hospitalized and 4 million rushed to emergency rooms.
Wrongful death is a sad result of many child injury events. According to the Centers for Disease Control and Prevention, male children are more likely to be involved in fatal accidents, and BIPOC children have higher rates of fatal injuries than other groups. Children under one or in their later teenage years (15-19) had a higher mortality rate, as did children whose accidents occurred in rural areas.
If your child suffers injuries from an accident, they may face lifelong consequences. Their development may be affected in many ways that strain the family over time. Developmental delays and problems are difficult to pin on any one cause, so proving an accident caused your child's suffering is difficult. If another's negligence harms your child, reach out to a San Diego child injury attorney right away so we can see if you have a case.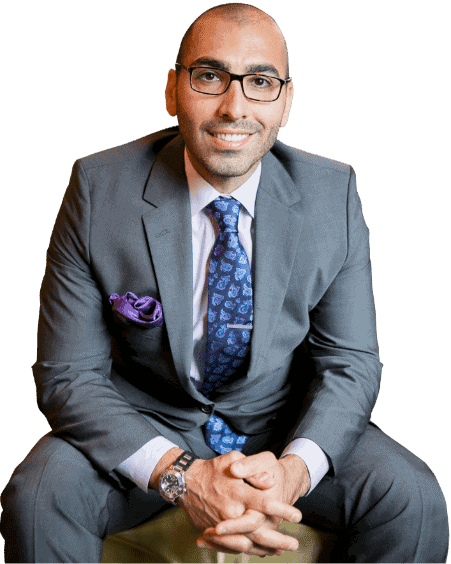 WHAT WE DO FOR OUR CLIENTS
Maximum Compensation In Injury Law

Medical Bills Paid

Access To The Top Medical Professionals

We Come To You In The Comfort Of Your Home

Winning Track Record
Transparent Legal Process

Property Damage Compensation

Recovery Of Lost Wages

Review Your Personal Injury Case

Award-Winning Customer Service

You Don't Pay Unless We Win Your Case




 

What Causes Child Injuries in California?
The number one cause of unintentional death in children aged 5 to 19 is motor vehicle-related. In contrast, for young children under 4, drowning is the most significant cause of fatality. Slips and falls are behind at least half of all non-fatal child injuries. Thanks to the inquisitive nature of children, some situations can become dangerous. Improper supervision can lead to school, daycare, or playground injuries, and contact with everyday items can harm a child. Other leading causes of injuries in children include:
Motor vehicle accidents (

pedestrian accidents

,

bicycle accidents

,

car accidents

,

school bus

accidents).

Falls

(wet floors, playground accidents, faulty railings on balconies or stairwells, windows).

Poisoning (medications, cleaning products).

Suffocation (usually only in infants and small children).

Burns (kitchen incidents).
Drowning (bathtubs, swimming pool accidents without supervision).

Non-traffic-related accidents involving cars (small children left in car seats in hot vehicles, driveway accidents).

Defective toys or other play equipment (playground equipment, for example).

Sports-related injuries (traumatic brain injuries like concussions becoming more common).

Choking on food or small items.

Abuse (physical, emotional, psychological, sexual).

Shaken-baby syndrome (abuse by an adult).
If your child has experienced an injury from any of these factors or one not listed here, contact a San Diego personal injury attorney at Mova Law Group. We will review your case with you, gather evidence, and handle all communication with opposing parties. At the same time, you can focus on your child and their recovery.
What Our Experienced Child Injury Attorneys Will Do For You
We Will Ensure Your Child's Health Is Taken Care Of.

We Will Get You Fair Compensation for Your Child's Injuries.

We Will Connect You With Top Rated Doctors For Treatment.
Unintentional injuries come at a cost, but you shouldn't be fighting the insurance companies for something that was not your fault!

REQUEST A FREE CONSULTATION

SAN DIEGO PERSONAL INJURY ATTORNEYS WILL FIGHT FOR COMPENSATION FOR YOUR CHILD
Children are more likely to be injured in an accident as they are smaller and more fragile than adults. Their injuries are also more likely to affect them in later years as they develop.
Some types of injuries you and your family might be left to deal with include:
Many of the experiences listed above can end in scarring, disfigurement, or catastrophic injury, depending on the accident's severity. These are consequences your child will have to live with for the rest of their life and can affect their capacity for eventual independence and income earnings. They can also create a caregiving burden for other family members.
WHAT SORT OF COMPENSATION CAN BE RECOVERED IN A CHILD INJURY CASE?
Insurance companies usually want to close any personal injury case involving a child quickly, so it doesn't draw public attention. They often reach out and give an injury settlement amount lower than what would begin to cover your costs. An experienced child injury lawyer like those at Mova Law Group can review your case with you and put together an estimate of a settlement amount.
Instead of letting an insurance company set the terms, our personal injury attorneys will fight for your best interests. We will take your case to trial if necessary. We know that hidden costs are involved with a child's injury, not just past medical expenses. There are also future medical expenses and emotional effects to consider.
Economic damages from a child injury can involve:
Medical expenses, both past and future.

Rehabilitation or therapy.

Long-term care or home health aides.

Modifications to a living space and transportation to accommodate a disability.

Necessary equipment like a wheelchair.

Loss of income or earning capacity of a caregiver.
On top of economic damages, we will also help estimate non-economic costs. These may involve:
Pain and suffering.

Emotional distress.

Disfigurement or scarring.

Lowered enjoyment and quality of life.

Adjustment to catastrophic injury and loss of potential independence.

Humiliation.
The damages that result from a serious injury to a child may be long-lasting and not just harm your child. To help your entire family recover, you will want compensation for your hardship. Contact us at Mova Law Group for a free consultation on your claim.
Determining Liability in a Child Injury Case in California
When putting together a case for liability in the case of a child's injury, the same rules apply to other personal injury and medical malpractice claims. To prove liability, the following must all be true:
The person or persons in question had a duty of care to protect your child.

The person or persons in question breached that duty of care with their actions (or lack of action).

The breach of the duty of care caused the injury to the child.

The child suffered damages as a result of the injury.
There may be the added issue of shared fault for your child's injuries, and your child may have played a role in the accident. In California, we operate under a pure comparative fault rule, meaning the percentage of fault splits between the defendant and your child. This percentage is then applied to the amount of damages you receive. Our child injury lawyers are the best in San Diego and can provide legal advice when we meet for a free initial consultation. Our personal injury experts can help establish if your case proves liability.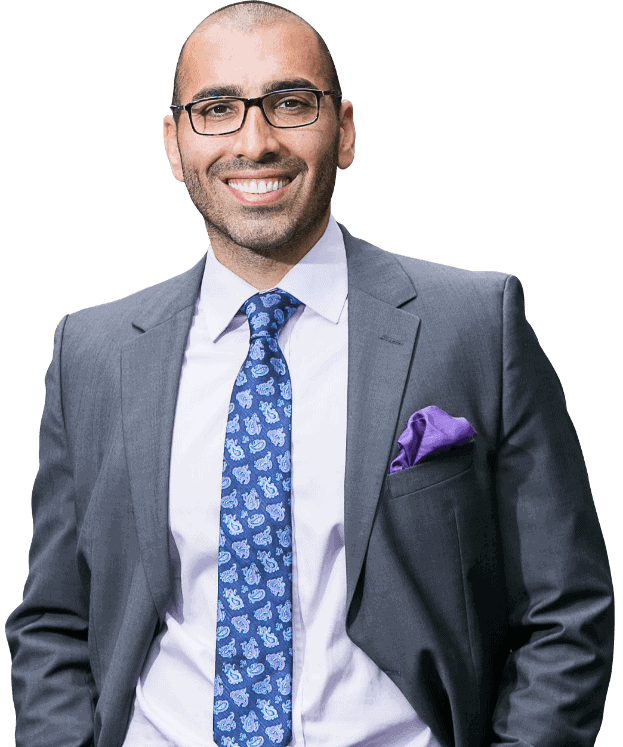 SAN DIEGO CHILD INJURY LAWYERS ARE HERE TO HELP YOU
Child injury claims are complex ones, requiring an experienced personal injury lawyer. It may be impossible to determine the effects of an injury on a child in the long term. At Mova Law Group, we rely on our expert medical and child development contacts to assist with building your case.
To pursue a child injury claim in California, you can be the child's parent, legal guardian, or conservator. The child cannot access any financial compensation recovered in these cases until they turn 18. The loved ones of the injured children alone can access the funds and must use the money to provide for the minors or save it for later.
When insurance companies sometimes refuse to settle with you, the child injury claim may have to go before a judge or jury for a verdict. Your child may be called on to testify. Your Mova Law Group child injury attorney can advise you if this testimonial is necessary and prepare your child for this task.
California's statute of limitations for personal injury claims is two years following the injury. For cases involving children, this time limit only begins when they turn 18. In cases of sexual abuse, the courts may extend the statute for longer.
Child injury claims are difficult to navigate on your own. The law firm of Mova Law Group is here to help you get through this trying time so that you can focus on the important thing – your family. Our child injury lawyers can work with you every step of the way in your child's best interests. As part of our attorney-client relationship, we take on cases on a contingency basis. This means we do not collect legal fees until you have the settlement that satisfies you. Contact our office today to explore legal avenues in your child injury case. You can reach us 24/7 through this website or call (858) 900-9911.
Chris Mova is an award-winning, top-rated child injury lawyer in San Diego, California. His law firm of Mova Legal Group fights for you against the big insurance companies. Chris knows the value of listening to each client's unique experience, and his team of personal injury attorneys was hand-picked because they feel the same way. He is committed to getting you justice and fair treatment when you need it most. Learn more about Chris.