San Diego Dog Bite Injury Lawyer
Receive The Highest Compensation For Your Dog Bite Injury Case

Request a Free Legal Consultation
TOP-RATED DOG BITE ATTORNEYS IN SAN DIEGO
A dog attack is a scarring event for anyone who suffers from one. Instead of being "man's best friend," a dog can be forever terrifying. If you or a loved one suffer from a dog attack where the owner was not a member of your household, you could collect compensation for your fear and physical injuries.
OUR HIGHLY QUALIFIED SAN DIEGO DOG BITE LAWYERS ARE HERE TO HELP
A pet is both a privilege and a responsibility. If an owner cannot control their dog, that is a dangerous animal. California has a lot of dog owners in the state. Mild temperatures make dog walking a year-round activity. Unfortunately, the state ranks number one for dog bites in the country, with the most fatalities as a result. For whatever reason, only a fraction of these seeks medical attention yearly (only about 800,000). We need to find out whether this is due to dog attacks occurring within households or individuals don't know their rights.
No matter the result in a possible police case, your injuries can be compensated financially with a personal injury claim. California law may be on your side.
Our San Diego dog bite attorneys want to get you compensated for your physical and emotional trauma. We can discuss your injury claims in a no-risk, free consultation. Contact us 24/7 through this website or by calling (858) 900-9911.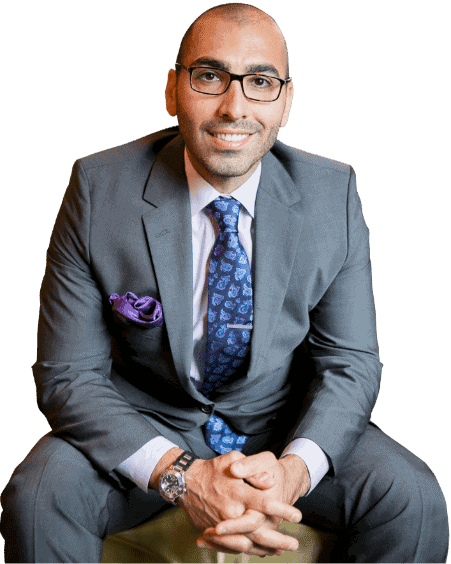 WHAT WE DO FOR OUR CLIENTS
Maximum Compensation In Injury Law

Medical Bills Paid

Access To The Top Medical Professionals

We Come To You In The Comfort Of Your Home

Winning Track Record
Transparent Legal Process

Property Damage Compensation

Recovery Of Lost Wages

Review Your Personal Injury Case

Award-Winning Customer Service

You Don't Pay Unless We Win Your Case




 

What You Should Know About California Dog Bite Laws
California is a strict liability state when it comes to dog bites. There is no "one bite" leeway; instead, the dog owner is considered responsible for the animal and thus negligent. Past attacks or a history of aggression do not matter. Your wounds make you eligible for compensation of some kind.

Responsibility for the dog attack falls on the individual who was negligent and contributed to the attack. "Contributing to the attack" can mean failure to restrain the animal or not keeping it fenced in a yard. It does not have to be an intention to injure someone else. Most of the time, the responsibility for the dog bite falls upon the dog owner.

The employer can be held responsible if a dog bite attack occurs at work. This happens if they knew the owner was unfit to bring their dog (i.e., their dog could be dangerous) or if the employer knowingly bypassed the rights and safety of others at the workplace by allowing a dog. If the incident happens in a public place, sometimes the property owner can be held liable.

In some cases, someone dog-sitting (taking care of the dog in the owner's absence) can be held liable for serious injuries.

According to the California civil code, there are only a few instances where responsibility is not placed squarely on the dog owner's shoulders for their pet's behavior. One is if the dog attacks due to a history of animal cruelty and abuse. The other is if the injured victim was trespassing on private property at the time.

You could seek payment for punitive damages as well. You would need evidence that the owner's negligence was a conscious action or that they knew they had a dangerous dog and chose not to do anything about this fact.

The statute of limitations in California for dog attacks is two years following the incident. It is best to reach out right away to a professional for help.

At the law firm of Mova Legal Group, our experienced personal injury lawyers know the law and are here to protect your rights. We want to get you the settlement you deserve. Contact a dog bite attorney today for a free case evaluation.
Recent Settlements
SETTLEMENT FOR DOG BITES
Central California case – Dog bite incident, the result of which was our client suffered disfigurement on her arm. After we filed suit and allowed the insurance company to see our client's injuries in person, they caved and offered the full amount of their insured's policy limits. The insurance company initially offered 20k.
What if My Injuries are Not From a Dog Bite?
Sometimes, a dog bite does not need to occur to receive severe injuries. Responsibility for damages caused by a dog jumping up on someone, or tripping them with a leash, are situations that could result in injury without a bite. The owner of the dog would still be considered responsible.
The same goes for animal attacks not involving a dog but another person's pet that has attacked and left injuries. With evidence of the wounds, an owner could be found liable.
Sometimes injuries occur when someone is running away from a dangerous dog, and they trip or fall or end up suffering some accident in their attempt to escape. Evidence such as eyewitnesses or security camera footage would have to be gathered. Still, with the help of  our skilled injury attorneys, you could have a personal injury case and be eligible for compensation.
San Diego Injury Lawyers Handle Your Dog Bite Claim
There are numerous injuries when a dog bite incident occurs, and what you sustain may have to do with the animal's size. Some of the serious injuries that are seen in dog bite cases:
Deep

puncture wounds

Severe

lacerations

Nerve damage

Disfigurement

and

permanent scars

Neck, face, and head injuries

Broken Bones

Contusions

PTSD

Fatalities, in which case you could pursue a

wrongful death

claim
Dog Bite Victims
Sadly, children are often the victims of dog bites. children make up most of the fatalities related to dog attacks. Due to their smaller size, the injuries that an adult would suffer are all the more severe for them. Young children may unintentionally antagonize a pet or get them "wound up" in an attempt to play. They might run from the dog, not realizing it will chase them. These dog attacks are not their fault, but animal owners are responsible for controlling their dogs around others.
Some mail carriers and meter readers self-report as frequent victims of dog attacks. Their professions make it so that they have to enter the owner's property, and they can come into contact with the family pet. A dog might not tell the difference between a peaceful stranger and a trespasser and attack. These incidents would also be the owner's responsibility as they knowingly left a dangerous animal outside without supervision.
A dog attack is a frantic occurrence, not a situation to which you can respond calmly and rationally. Emergency services should be called, depending on your injuries or the severity of the attack. Animal control may need to seize the dog for a criminal case.
In the aftermath of this terrible event, your recovery should be your priority, so you need to call Mova Law Group immediately. We can come to you for a free case evaluation if need be. Our personal injury attorneys can handle your dog bite lawsuit on your behalf.
What to do following a dog bite:
Get the dog owner's information – name, phone number, and the

insurance company

.

Collect as much evidence as possible from the scene – any clothes worn should be bagged and kept unwashed. Get

phone numbers

from eyewitnesses who can testify. If you took pictures, that helps too.

Seek immediate

medical treatment

and follow their instructions. This will aid your recovery and prove your injuries stemmed from the attack. Mova Law Group can find one for you if needed.

Let a professional accident lawyer work with the evidence to negotiate a settlement for you.

We cover all upfront and medical expenses by placing all costs on a lien agreement until your case finalizes, meaning you pay nothing upfront.

We only settle once you are satisfied with the results.
San Diego Personal Injury Attorneys Will Get You Compensated
Dog bites are the most common of animal attacks on people, and the effects of these circumstances can affect the victim for a long time. It isn't fair that you suffered such losses for something that wasn't your fault. An injury lawyer who has dealt with dog bites has an idea of what to expect. We can inform you of your legal rights in this instance, including compensation for your damages. Some damages you may experience:
Bills for your

medical care

and psychological treatment, both present, and future.

Loss of income.

Loss of earning capability.

Pain and suffering

Disfigurement

– wounds can take a long time to heal, so it's hard to know the extent of the injuries.

Emotional distress

Post-Traumatic Stress Disorder

Loss of quality of life.
A dog attack can change your view of dogs and make them a natural source of fear. This terror could last for a long time or be permanent. If the attack victim is a child, they have an even longer time to be afraid of these pets potentially. Given the number of dogs in any one neighborhood, they are difficult to avoid and could be triggering. Dog attacks leave the heaviest emotional injuries of any animal attack and other accidents.

WE ARE THE NUMBER ONE CHOICE FOR SAN DIEGO DOG BITE INJURY CASES.
Pets are considered household items. In animal attack cases, the responsibility lies on the owner. However, financial compensation for your losses usually goes through their homeowner's insurance. This insurance covers the majority, if not all, of the claim.

Here is where the insurance companies will fight your claim to avoid a large payout. The insurance provider might argue that your injuries aren't as severe and life-altering as claimed or that you provoked the attack by the dog. This is why evidence is essential to gather and medical records.

Insurance situations can become more complex if the dog owner is a renter and doesn't own their residence. Then you will have to fight the homeowner and their insurance policies because they housed a dangerous dog.

If the homeowner, whoever that is, does not have homeowner's insurance, you have a real problem on your hands. Any of these circumstances need legal advice from an experienced personal injury lawyer. Mova Law Group will see to it that you get your rightful compensation. We pride ourselves on our ability to get results and hope you see that too.
Our California Personal Injury Lawyers Get Results
The personal injury attorneys at Mova Law Group want to help you get your fair financial settlement. We also want to give you the time to recover from your dog bite injuries. It can be challenging to do both at once, so let us deal with the insurance companies!
The trauma of a dog attack can be life-long, and victims may be left with reminders of the event every day in the form of scars. Our injury lawyers know that the losses you experience are not just physical; we want to ensure those are recognized.
Contact us any time today, through this website, or via (858) 900-9911.
Chris Mova is an award-winning dog bite injury lawyer in San Diego, California. His law firm of Mova Law Group fights for you against the big insurance companies. Chris knows the value of listening to each client's unique experience, and his team of personal injury attorneys was hand-picked because they feel the same way. He is committed to getting you justice and fair treatment when you need it most. Learn more about Chris.