Trolley Accident Lawyer San Diego, California
Receive The Highest Compensation For Your Trolley Accident Case

Request a Free Legal Consultation
TROLLEY ACCIDENT ATTORNEYS IN SAN DIEGO
Before founding the firm, Chris Movafagh (Aka Chris Mova) was a law clerk at one of the biggest and most prestigious personal injury firms in Southern California where he honed his legal tactics and negotiation skills. 
He saw a problem with the firm he worked for and every other big personal injury law firm. Each client was not treated as a human but rather as a number. The goal of these big firms was to retain as many clients per month as possible and settle as many cases as possible. Chris did not think this was fair to the client because there was always money left on the table for the client. But the big firms would always push their client to accept the lowball offer. 
Chris saw this and wanted to make a difference, even small. He wanted only to take on a handful of clients and treat each of his clients like the unique person they are, each with a different story of their pain and suffering. Chris made it his personal goal to hand-pick the best team to help him create the Best Personal Injury Law Firm San Diego has seen. 
Today, Chris Mova is well respected across the country for helping lawyers achieve spectacular awards and settlements on behalf of their clients. He coaches personal injury lawyers in other states on how to correctly setup a personal injury case, how to negotiate it, and how to litigate it, especially cases involving spinal injury and brain injuries. 
If you are interested in having Chris Mova and his staff represent you, please call us now, and Chris or one of his hand-picked team members will assist you.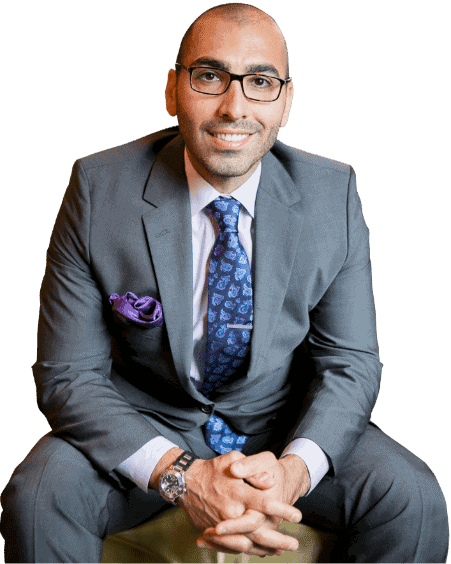 WHAT WE DO FOR OUR CLIENTS
Maximum Compensation In Injury Law

Medical Bills Paid

Access To The Top Medical Professionals

We Come To You In The Comfort Of Your Home

Winning Track Record
Transparency The Entire Process

Property Damage Compensation

Recovery Of Lost Wages

Review Your Personal Injury Case

Award-Winning Customer Service

You Don't Pay Unless We Win Your Case




 
WHAT CAUSES TROLLEY ACCIDENTS?
You may be wondering what causes these types of accidents, and who is responsible for them. This can depend on different factors surrounding the incident itself. Often, the cause can be linked back to the following factors:
Inattention and distraction of the trolley driver
Trolley operators who are under the influence of drugs or alcohol
Fatigue or sleepy trolley operators
Improperly maintained trolley tracks and crossings
Defective or worn trolley parts and tracks
Distraction or inattention from pedestrians and drivers of passenger vehicles, and
Simple negligence of drivers or trolley operators.

WHAT TO DO AFTER A TROLLEY ACCIDENT
When you or a loved one is involved in a trolley accident, the damage can be extensive. Vehicles that are hit by a trolley can sustain thousands of dollars in damage. People who are involved in trolley accidents could suffer from hundreds of thousands of dollars in medical bills as well as loss of money from short and long term disability. Overall, the cost can be very high, and if someone was responsible for the collision, they should be held liable as well.

As mentioned, the law can be very difficult to navigate and it can take a great deal of knowledge and experience to even determine who should be held at fault for the accident. That means, if you have been involved in one of these collisions, you need an attorney who knows the traffic laws very well. Additionally, you need an aggressive attorney who will fight for your rights and help you get the compensation you deserve.


If you choose just any attorney, you may not get the best results. However, if you take the time and choose the right lawyer, you can get the best outcome possible from your case.