San Diego Church Sexual Assault Lawyer
Receive The Highest Compensation For Your Sexual Assault Case

Request a Free Legal Consultation
CHURCH SEXUAL ASSAULT ATTORNEYS IN SAN DIEGO
A church or other place of worship is a sacred space for members of that faith. This fact makes it all the more traumatizing if one experiences a sexual assault by a member of their religious institution. Sexual assault is always about power, and there is a power differential between a priest, pastor, rabbi, or elder and a member of the faith body. Members of the clergy cannot have a consenting relationship with someone in their congregation. Molestation, sexual harassment, and sexual misconduct all fall under the definition of sexual abuse when done by a spiritual leader.
If you or a loved one feel that you experienced a sexual assault at the hands of a clergy member, you may be hesitant to come forward. Our team of skilled and empathetic sexual abuse attorneys is ready to listen to your story. We will help you regain your power when you decide on your timing. We would love to sit down and discuss your options with you in a no-risk, free consultation. When you are ready, our personal injury lawyers will stand beside you every step of the way through your claim for justice. Contact our offices today through this website or call our phone number at (858)900-9911.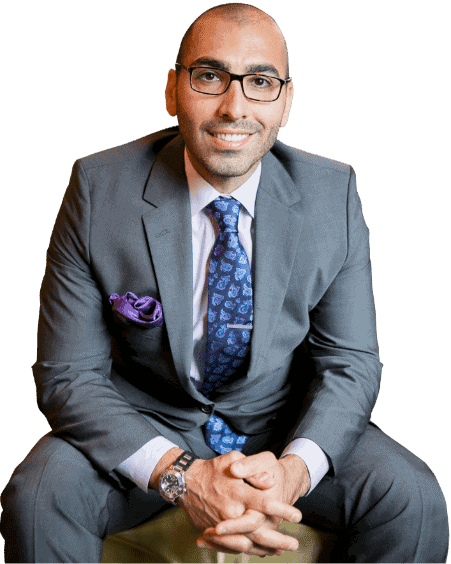 WHAT WE DO FOR OUR CLIENTS
Maximum Compensation In Injury Law

Medical Bills Paid

Access To The Top Medical Professionals

We Come To You In The Comfort Of Your Home

Winning Track Record
Transparent Legal Process

Property Damage Compensation

Recovery Of Lost Wages

Review Your Personal Injury Case

Award-Winning Customer Service

You Don't Pay Unless We Win Your Case




 

Who Commits Clergy Sexual Abuse in a Church, and How is This Allowed to Happen?
In recent years, there has been a lot of attention on the child sexual abuse scandals coming from the Roman Catholic Church. Sexual abuse claims by children were ignored and covered up for decades, and the predators were protected throughout the globe. This has created quite a scandal, and rightly so. It's important to remember, though, that any member of the clergy of any faith or denomination can perpetrate sexual assault.
Religious leaders hold a place of power and trust as they are to care for the churchgoers and lead them in faith. This role can confuse the clergy's victims. They might feel they must lower emotional and physical boundaries and do the "will of God." When a sexual assault victim is a child, they are more likely to trust and obey a priest. Children and those without religious knowledge cannot argue with the priest. Their stories are also less likely to garner public belief. For this reason, people who show confusion or insecurity in their faith are also targets for sexual predators in leadership roles.
Those who exploit their power to abuse others are sexual predators, and they do not stop at one assault. They will have many victims unless they are dealt with. Unfortunately, in religious circles, sexual assault and abuse are uncomfortable topics, and shame gets leveraged to keep people silent. Sometimes victims of sexual abuse are convinced by the abuser that theirs is a relationship, and they don't want to "ruin" it by reporting their secret. Again, any sexual assault of parishioners by a clergy member is a criminal offense, and you must report any sexual misconduct with a child to authorities. 
No one enters a church expecting exploitation and harm. For sexual abuse victims, repression, denial, confusion, or shame may keep them from even realizing what happened to them. Our sexual abuse lawyers can help you understand what went on, and we can point you to the appropriate professionals for trauma support.
Sex Abuse Doesn't Occur in a Vacuum
Sadly, it's not only personal shame and trauma that keep survivors of sexual abuse silent. A culture ripe for acute or systemic abuse exists in many religious institutions. A church or faith center that may enable sexual assault could have the following characteristics:
The church and its members are a closed system that keeps to itself and views outside professionals with suspicion.
A history of blurring and crossing boundaries and lessening room for disagreement with church leaders by members.
A refusal to address negative news.
Authoritarian church leadership and blind obedience by senior members or parishioners in general.
No form of accountability for the pastor, or leader.
No abuse policies on record.
Those conditions make it easy for a clergy member to behave inappropriately without recourse, and often the church will cover up their behavior. Many people complained about Catholic priests all the way up to their archdiocese. The organization at the time shuffled abusers to other churches and did not discipline them or warn churchgoers. The Catholic Church at the time did not acknowledge abuse victims or provide them any reparation. 
Unfortunately for many survivors of clergy abuse, by the time they reported, the statute of limitations had expired, or their abuser had passed away. California recently amended the law and created a "look back window" from 2020 through December 2022. Anyone victimized as a child could report and open a case during that time. While that window closed, now survivors of sexual abuse can file any time before they turn 40 or within five years of discovery. Victims no longer have to choose between protecting themselves emotionally and getting justice.
Our experienced clergy abuse lawyers want to help you stand up to your abuser and any organization that enabled their crimes. We know that speaking up while in the church would cause a backlash, and others wouldn't believe you. We have seen enough sexual abuse cases to know these stories are too familiar. We believe you, and if you want to take legal action against your abuser, we will support and guide you every step of the way. Contact us for a free case evaluation to get more information.
What Our Experienced Church Sexual Assault Attorneys Will Do For You
Church sexual assault leaves its victims with emotional damage that keeps people from living their best lives. We will also make it incredibly difficult for an abuser to be in a position of authority to harm others again! We will get you back on your feet and get you the justice you deserve.
We will keep your involvement private while giving you the peace that the law will deal with your abuser.

How We Can Help You In Your Church Sexual Assault Case
Survivors of clergy sexual assault have been robbed of their dignity, voice, and power for too long. Predators should be the ones ashamed and suffering, but instead, their victims bear the brunt of the damage.
If you feel you were a victim of sexual assault by a leader of your religious institution, you may find yourself experiencing some of the following:
PTSD, flashbacks, dissociation.
Depression.
Anxiety.
Fear and distrust of authority figures.
Confusion or loss of faith.
Inappropriate sexual behavior (as a child).
STIs.
Inability to maintain relationships.
Struggles with substance abuse and addiction.
As clergy sexual abuse attorneys, we want to see you hold the people in power responsible for their abuse and enabling behavior. Anyone who fails to report and investigate complaints from victims of clergy is liable in the eyes of the law. Moreover, failure to report child abuse is illegal. Our personal injury lawyers will hold perpetrators accountable in the legal process, but we will only do so with your consent. 
San Diego Sexual Abuse Lawyers Support Survivors of Clergy
If you are considering pursuing a civil lawsuit against your abuser or former church, our law firm, Mova Law Group, wants to come alongside and support you. Our attorney-client relationship is confidential, and our discussions stay between us. 
Our attorneys are aggressive negotiators regarding fair settlements for abuse victims. Our lawyers will help you gather evidence to back your claim, and we have experts to assist. We will handle all communication between you and the defendants so you can avoid potentially triggering and harassing behavior. We are prepared to go to court if necessary. We will only settle once you do. 
If you are considering legal action against the Catholic Church, in particular, do not sign up for the Independent Compensation Program. The Catholic Diocese in California set this program up to pay restitution to victims of priest sexual assault. It does limit the amount you can receive. Once you enroll in the program, you cannot serve them with a suit later, which needs to be clarified upfront. Our sexual abuse attorneys believe you can get maximum compensation through a civil case rather than limiting your options.
We are confident in our ability to get you financial compensation, so we take on personal injury cases on a contingency basis. From the initial confidential consultation to the verdict, you only pay us once we have won you a satisfactory settlement. 
If you feel you have a case of clergy sexual assault that you have experienced as a child or an adult, contact our abuse attorneys to put together your suit. Contact us through the website to arrange a free consultation, or call (858) 900-9911. We will support you through the injury claim process as needed and empower you as you seek justice.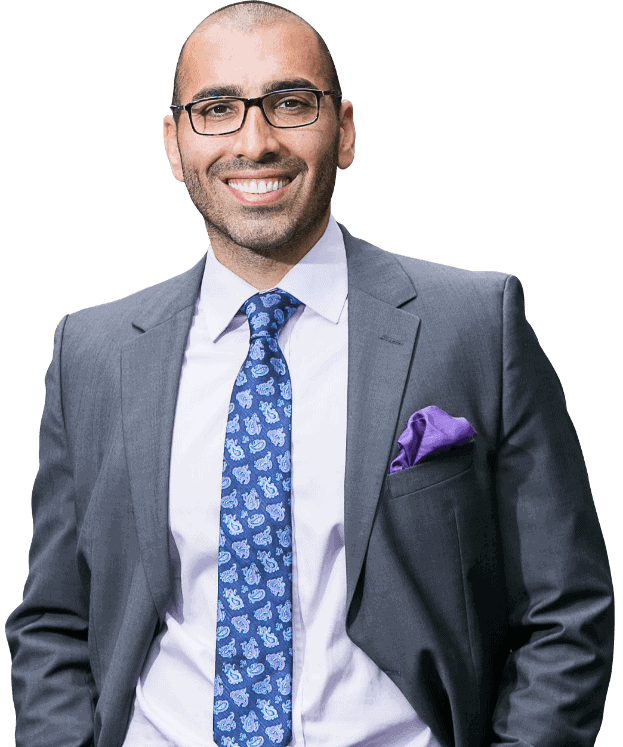 Chris Mova is an award-winning sexual assault and abuse lawyer in San Diego, California. His law firm of Mova Law Group fights for you against the big insurance companies. Chris knows the value of listening to each client's unique experience, and his team of personal injury attorneys was hand-picked because they feel the same way. He is committed to getting you justice and fair treatment when you need it most. Learn more about Chris.