Elevator Accident Lawyer
Receive The Highest Compensation For Your Elevator Accident Case

Request a Free Legal Consultation
ELEVATOR ACCIDENT ATTORNEYS IN SAN DIEGO
Before founding the firm, Chris Movafagh (Aka Chris Mova) was a law clerk at one of the biggest and most prestigious personal injury firms in Southern California where he honed his legal tactics and negotiation skills. 
He saw a problem with the firm he worked for and every other big personal injury law firm. Each client was not treated as a human but rather as a number. The goal of these big firms was to retain as many clients per month as possible and settle as many cases as possible. Chris did not think this was fair to the client because there was always money left on the table for the client. But the big firms would always push their client to accept the lowball offer. 
Chris saw this and wanted to make a difference, even if it was small. He wanted only to take on a handful of clients and treat each of his clients like the unique person they are, each with a different story of their pain and suffering. Chris made it his personal goal to hand-pick the best team to help him reach his goal of creating the Best Personal Injury Law Firm San Diego has seen. 
Today, Chris Mova is well respected across the country for helping lawyers achieve spectacular awards and settlements on behalf of their clients. He coaches personal injury lawyers in other states on how to set up a personal injury case properly, how to negotiate it, and how to litigate it, especially cases involving spinal injury and brain injuries. 
If you are interested in having Chris Mova and his staff represent you, please call us now, and Chris or one of his hand-picked team members will assist you.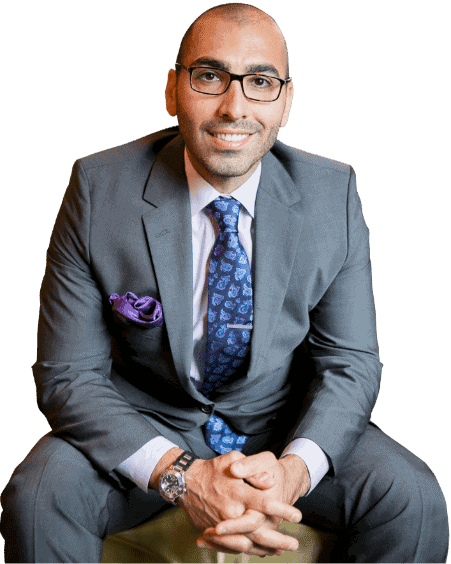 WHAT WE DO FOR OUR CLIENTS
Maximum Compensation In Injury Law

Medical Bills Paid

Access To The Top Medical Professionals

We Come To You In The Comfort Of Your Home

Winning Track Record
Transparency The Entire Process

Property Damage Compensation

Recovery Of Lost Wages

Review Your Personal Injury Case

Award-Winning Customer Service

You Don't Pay Unless We Win Your Case




 

REQUEST A FREE CONSULTATION

HOW WE CAN HELP YOU IN YOUR ELEVATOR ACCIDENT CASE?
When you're hurt in an elevator accident, there may be multiple people or entities who are potentially to blame and who may owe you compensation. This is one of the many reasons why skilled Louisiana premises liability counsel can help you with your case. For example, an elevator may be located in a building that is owned by one entity and leased by another. There may be still a third separate entity whom the owner or tenant retained to provide maintenance and upkeep on the building's elevators. If an elevator fails and causes an injury, one, two, or perhaps all of these types of entities could be appropriately sued by you, in addition to your naming their insurers in the lawsuit too.

You may be able to get a variety of damages in your case. If your accident caused you to suffer physical harm, then you can potentially recover your past and future medical expense damages. However, even if you did not suffer physical injuries, you may still have a substantial case. Even if your elevator fell only 24 floors, not 84, that might be enough to leave lasting (or even permanent) mental scars. You might, as a result of the accident, suffer from anxiety/panic issues, depression or other psychological harm.That would certainly have a substantial negative impact on your life. With adequate proof, you may be entitled to an award based upon these psychological injuries.

To be successful, a key requisite is to know what legal standard will apply in your case.A merchant includes an innkeeper with respect to those areas or aspects of the premises which are similar to those of a merchant, including but not limited to shops, restaurants, and lobby areas of or within the hotel, motel, or inn. To win a case against a merchant, the victim will need to prove by the preponderance of the evidence the following elements:


To ensure that you get what you deserve from your elevator accident case, reach out to Mova Law Group to find out more about how our skilled elevator injury lawyers can help you. We are experienced, dedicated and ready to help you navigate the legal system to arrive at a deserved compensation for your loss of wages due to injury/duress and medical expenses.