Spine Surgery Injury Lawyer San Diego
Receive The Highest Compensation For Your Spine Injury Case

Request a Free Legal Consultation
SPINE SURGERY ATTORNEYS IN SAN DIEGO
There is no surgical procedure that doesn't carry some risk. Any surgery significantly impacts your body and can have long-lasting side effects. So long as medical professionals let patients know about all parts of the process, they can make the best-informed decisions for their medical care. Sometimes that informed consent doesn't occur before spine surgery, leaving patients with devastating results they would never have requested.
In cases where a spinal cord injury accident has rendered someone unconscious, there is no chance to discuss options. Other times, a surgeon may fail to inform the patient of the risks they could take on undergoing surgery in advance. A health practitioner may push a patient to undergo surgery when it is unnecessary. 
You can recover your losses when a surgeon's error or negligence affects your or your loved one's health. Contact a San Diego spinal cord injury attorney today to set up a free consultation and review your case. We are personal injury lawyers on your side when you need representation. You can reach our law firm at our 24/7 number (858)900-9911 or through the contact form on this website.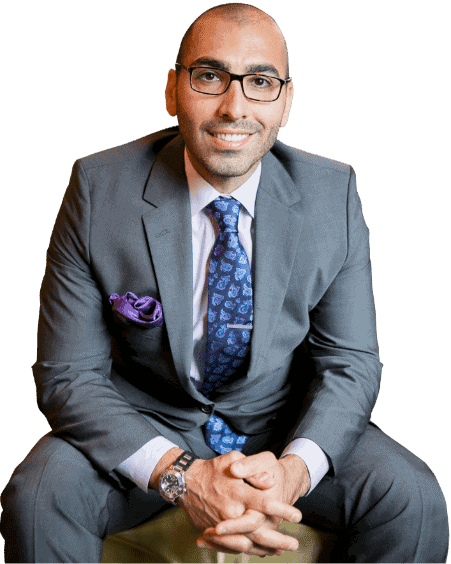 WHAT WE DO FOR OUR CLIENTS
Maximum Compensation In Injury Law

Medical Bills Paid

Access To The Top Medical Professionals

We Come To You In The Comfort Of Your Home

Winning Track Record
Transparent Legal Process

Property Damage Compensation

Recovery Of Lost Wages

Review Your Personal Injury Case

Award-Winning Customer Service

You Don't Pay Unless We Win Your Case




 

THE MOST COMMON CAUSES OF SPINAL CORD INJURY SURGERIES
Spine surgeries occur under two circumstances: Spinal cord injury from an accident or deterioration of the spinal cord over time. The more common spine surgeries are lumbar decompression and spinal fusion procedures. Spine surgeries should be avoided if possible due to risks.
The most common type of injury for surgery for spinal cord injuries include:
Spinal cord injuries are often avoidable. As a result, spinal cord injury victims may already have a personal injury lawsuit against a negligent party responsible for their initial condition. You may add further injuries to your claim if your attorney recommends this.
Surgery is often presented as the only option in serious accident cases if the doctor can present options at all. If an accident victim comes in who is in critical condition, there isn't time to go over all possible treatment plans. Perhaps you received the doctor's opinion that surgery was the best possible way to move forward and would fix your problems. You may have a medical malpractice case, and you might be able to get compensation for your injuries. An experienced San Diego personal injury attorney can help you get the justice you deserve.
COMPLICATIONS FROM SPINAL CORD SURGERIES IN CALIFORNIA
Avoid spine surgeries when possible because there is a possibility for serious side effects from little errors. With your spine connected to all parts of the body through the nervous system, a lot can go wrong quickly. Surgeons must inform their patients of the procedure's risks when possible. 
Some complications that may arise during spine surgery include:
Temporary facial sores and loss of vision – Come from lying face down during the procedure. An anesthesiologist should regularly check that sores are not forming.
Bad reaction to anesthetic (in case of general anesthetic) – May interact with patient's pre-existing conditions. You and your doctor should discuss all effects of anesthesia in advance.
Problems with sexual or other bodily functions can occur from damage to nerves in the pelvis or other areas.
Chronic pain – Perhaps the original pain is not stopped or worsens.
Lung problems – Your body needs oxygen for tissue healing from the surgery. General anesthesia can cause lung functioning issues, hindering this. Pain medication and long periods lying on your back can cause the lungs to function poorly.
Infections – can be superficial or deep.

In cases of superficial ones, there may be redness, swelling, and lack of healing around the surgical wound. A few stitches may need removal and antibiotics administered. Often a patient should get antibiotics any time hardware goes into the body.
Deeper-level infections can be deadly. You will require more surgery to drain the area and replace rejected hardware.

Hardware fractures – A metal plate, screw, or rod hold the spine in alignment while it heals. If these break or move out of place before you are fully healed, you will need a second surgery to replace them.

In cases of implant migration, an errant screw or other hardware can damage blood vessels, nerves, or other structures.

Blood clots – Deep Vein Thrombosis occurs when blood clots form, usually in the leg. The danger is a clot can cut off your limb by blocking the vein, or it may migrate to your lungs, causing a deadly pulmonary embolism. DVT is a risk whenever surgery involves the pelvis or lower (so spine counts). The body is trying to heal, so it speeds up clotting after surgery.

Movement following surgery and medication can help prevent DVT.

Nerve and spinal cord injuries that can lead to paraplegia or quadriplegia:

Dural tears (fluid around the spinal cord) leak and require a second surgery if not caught and repaired immediately.
Bleeding inside of the spinal column.
Damage to spinal cord blood vessels.
Damage to nerves when moved in surgery.

Transitional Syndrome – When one segment of the spine is fused, the area next to it takes on the added stress, causing wear and tear. Eventually, the patient will feel their back pain has moved as the adjacent segment deteriorates.
Pseudoarthrosis – If there is an unsuccessful fusion attempt, there is still motion between vertebrae. This movement is not only painful, but it stresses the hardware and may break it. At this point, you will need further surgery.
Death – Always a risk in any surgery. Death can be caused by a blood clot, a bad reaction to anesthesia, blood loss, or more.
You can seek medical malpractice damages if you have evidence you were pressured into surgery or not informed about the risks. Contact a spinal injury lawyer from southern California's Mova Law Group, and we will discuss the details of your case today!
SPINAL CORD INJURY LAWYERS HELP YOU CLAIM DAMAGES
If your spinal cord injury surgery left you in worse shape, you could recover some of your damages with a personal injury claim. An expert spinal cord injury attorney from Mova Law Group will review your losses. In medical malpractice cases, there is a $250,000 limit to non-economic damages you may claim, but economic ones have no such cap. 
It seems unfair to limit non-economic damages, but unless you pursue a personal injury case against the original at-fault individual for the auto accident, that ceiling applies. You must include emotional distress, pain and suffering, and lowered quality of life in the $250,000 total.
Economic damages are easier to tally up and prove and, luckily, are without a limit in California. These can include the following:
Medical expenses for multiple surgeries, medications, visits to specialists, hospitalization, and any other medical treatment required for surgical complications.
Physical therapy, rehabilitation, occupational therapy, etc.
Accommodations made to home or transportation for accessibility in cases of long-term or permanent disability.
Long-term care facilities.
Wrongful death funeral and burial expenses.
Any spinal cord injury can take some time to appear when recovering from surgery. Unfortunately, this time does give you less room for discovery and filing a claim. The statute of limitations in the state is two years for a personal injury case. For medical malpractice, three years from the accident or one year after discovery (whichever comes first). Your spinal cord injury lawyer can walk you through your options.
HOW WE CAN HELP YOU IN YOUR SPINE SURGERY INJURY CASE
In surgeries that go wrong, you may establish surgeon negligence and seek damages from them. An experienced San Diego medical malpractice attorney can help you prepare your personal injury claim. You may have experienced one of the following negligent circumstances:
Your surgeon committed a surgical error. If you have evidence that another doctor would not have done the same thing in the same situation, you can show the surgeon was not competent to perform the procedure.

Your surgeon didn't consider all the options for treatment. Surgeries present risks, but your doctor may have pushed it as an option to help with your pain or to fix your spine when other methods would have sufficed.

You received an incorrect diagnosis or no diagnosis at all. The wrong diagnosis could lead you to have unnecessary surgery and renders your complications completely unnecessary. Receiving no diagnosis means your spine could remain in pain for long periods without any proper treatment.

You needed to get more information about the risks involved with surgery. This may especially be the case with anesthesia and harmful interactions.

You developed an infection due to the healthcare provider's negligence. They may have performed the surgery in an unsanitary space or used instruments that needed to be adequately cleaned or disinfected. You may have developed a resistance to antibiotics from the hospital environment, where superbugs can spread.
Contact our law firm today to set up an appointment if you have evidence that you experienced medical malpractice that caused your spine surgery injuries.
What Our Experienced Spine Surgery Injury Attorneys Will Do For You
We Will Ensure Your Personal Health Is Taken Care Of.

We Will Ensure Any Of Your Damages Are Reimbursed For Free.

We Will Connect You With Top Rated Doctors For Treatment.
Injuries from spinal surgeries can cost you dearly, and you shouldn't be fighting the insurance companies for something that was not your fault!
HOW DO I GET REPRESENTATION IN MY MEDICAL MALPRACTICE CASE?
When discovering surgeon negligence, you will need to hire an experienced medical malpractice lawyer. They can guide you each step of the way through your claim. Mova Law Group's personal injury attorneys will take on your case on a contingency fee basis. We only accept payment once we win your case!
Your attorney will reach out to the health care provider or their facility to make them aware of your claim. They need to answer this filing promptly. They may agree to pay your settlement at this stage, end this process and resolve your damages.
If the provider does not agree to cooperate, your Mova Law Group lawyer will go above them to their licensing board. If the provider still doesn't agree to compensation, the board might be able to revoke the surgeon's license as a disciplinary measure.
You will need to collect all your medical records to show pre-existing health and back issues, surgeon recommendations, and all other pertinent information. Notify your insurance company of your intent to file a medical malpractice claim. Your personal injury lawyer can handle all communications with them. Mova Law Group can provide a second medical opinion from one of our expert medical professionals to aid in demonstrating incompetence on the part of your surgeon. Your lawyer will then present all evidence at discovery to the opposing party. A settlement is reached here or with our trial lawyers in the courtroom. No matter where the case takes us, Mova Law Group are experienced medical malpractice lawyers on your side!
Contact us today for a free case evaluation. You can reach us 24/7 by calling (858)900-9911 or submitting a contact form on this website.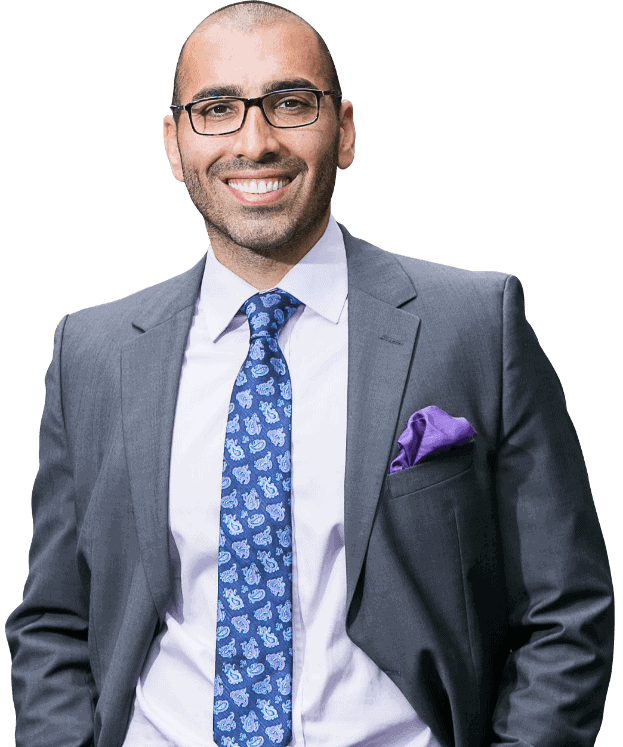 Chris Mova is an award-winning spine surgery injury lawyer in San Diego, California. His law firm of Mova Legal Group fights for you against the big insurance companies. Chris knows the value of listening to each client's unique experience, and his team of personal injury attorneys was hand-picked because they feel the same way. He is committed to getting you justice and fair treatment when you need it most. Learn more about Chris.