SAN DIEGO AMAZON TRUCK ACCIDENT LAWYER
Receive The Highest Compensation For Your Amazon Truck Accident Case

Request a Free Legal Consultation
TOP-RATED AMAZON TRUCK ACCIDENT ATTORNEYS IN SAN DIEGO
Amazon has exploded in popularity with the advent of Amazon Prime. With a couple of clicks, desired items get procured and delivered to homes within a day or two. The company offers speed and convenience as selling points. Still, the truth is that those factors also lead to some negative consequences. The company's delivery trucks are everywhere and must adhere to tight schedules, and this makes the likelihood of a motor vehicle accident involving Amazon higher.
Contact the Mova Law Group in San Diego if you or a loved one were in a collision with a delivery driver. Our Amazon truck accident lawyers want to help you get the financial compensation you need. There may be more than one party responsible for your injuries. We will set up a free consultation to review your case details immediately. Contact our office today at (858)900-9911 or through the form on this website.
WHAT CAUSES AMAZON DELIVERY TRUCK ACCIDENTS?
As mentioned earlier, the multinational company highly values speed and convenience. They demand a lot from employees. Drivers must meet specific deadlines with no concern about how they do this or questioning the safety of this policy. Amazon Prime members pay extra money to guarantee quick delivery, so employees may cut certain corners. Amazon delivery drivers express fears of job loss for not adhering to the tight schedule.

Amazon is a multinational corporation employing over 1 million people across the globe. Over 40,000 semi-trucks and 30,000 delivery vans are in the U.S. driving for Amazon. Delivery truck drivers must move products between distribution centers quickly and, from there, get them to the customer during a promised delivery block (window of time promised to the client).

In 2018, Amazon ceased its five-day training program for drivers as the need for more people on the road increased. It stands to reason that individuals with little experience driving tractor-trailers are likelier to have an accident. Commercial trucks that are fully loaded are not easy to handle, and the added weight increases the chances of an accident causing serious injuries or even fatalities.

The delivery vans used by Amazon are small enough that the federal Department of Transportation does not regulate them. This lack of regulation means less accountability for training and the safe driving of the delivery vehicle. If a driver is not familiar with a neighborhood, or they're tired and stressed trying to rush through deliveries, they are at a higher risk of being in an accident. They might take their eyes off the road if they check GPS; the results could be disastrous and deadly with a fully loaded van.

Contact our Mova Law Group law firm today if you or a loved one experience serious injuries or even wrongful death due to inexperienced driving. Chris Mova and his team of delivery truck accident lawyers will fight for you against the giant Amazon company.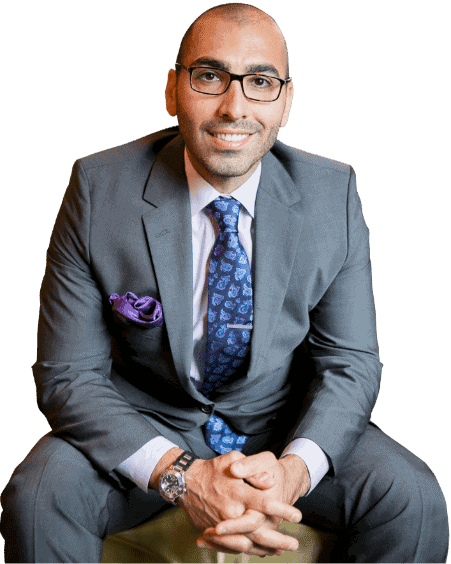 WHAT WE DO FOR OUR CLIENTS
Maximum Compensation In Injury Law

Medical Bills Paid

Access To The Top Medical Professionals

We Come To You In The Comfort Of Your Home

Winning Track Record
Transparent Legal Process

Property Damage Compensation

Recovery Of Lost Wages

Review Your Personal Injury Case

Award-Winning Customer Service

You Don't Pay Unless We Win Your Case




 

SAN DIEGO ACCIDENT VICTIMS NEED EXPERIENCED PERSONAL INJURY LAWYERS
A company such as Amazon did not get to its level of success through large financial settlements. They have rules and regulations that keep others from filing personal injury cases against them. While making a claim against them is difficult, it is not impossible.

Amazon calls their delivery drivers independent contractors so that the large company is not liable for drivers' accidents. They point to state laws requiring these drivers to have their own insurance policies. But, Amazon does give its delivery partners free commercial vehicle insurance beyond the mandatory minimum. These policies only apply while driving for a delivery. If an Amazon truck driver in a company van or semi gets in an accident, you could sue the driver, Amazon itself, and any separate owners of the vehicle for damages.

Amazon Flex is a program that hires drivers and their vehicles to do the deliveries. If an Amazon Flex driver collides with you, they and Amazon could be liable.

An expert personal injury attorney can help determine if you have a case to hold Amazon liable for your delivery accident.
DETERMINING LIABILITY IN DELIVERY ACCIDENTS
Negligent actions (or lack of action) determine liability in personal injury law. To be liable for an auto accident, you must have evidence showing that:
The delivery driver (or Amazon or the vehicle owner) had a duty of care to you. Any driver on the road owes it to fellow travelers to drive safely.
The delivery driver (or Amazon or the vehicle owner) breached that duty of care. This breach may be through reckless driving, improper training practices, extreme pressure on employees, or failure to maintain a vehicle, to name a few examples.
This breach caused the accident that involved you and the Amazon driver.
The accident harmed you and caused your injury.
The top-ranking attorneys of Mova Law Group can provide legal advice on possible liable parties in your personal injury case. Contact our law offices today to set up an initial consultation for free.

REQUEST A FREE CONSULTATION

WHAT TO DO FOLLOWING AN AMAZON DELIVERY TRUCK ACCIDENT
The first thing to do is call 911 immediately. Some individuals (including yourself) may be seriously injured and need medical treatment. The police need notification of the accident and will document the details of the scene in the police report.

While on-site, speak with witnesses to the accident and get their contact information. Take any pictures or other pieces of evidence documenting the accident scene. These records will all be valuable information in proving fault for the accident.

Get medical attention for your injuries. Some problems will only appear once the shock wears off or some time has passed. The earlier you can see a doctor, the more likely you will recover quickly and thoroughly. A doctor can include in the medical record the injuries resulting from the accident (as evidence of damages).

Reach out to a delivery truck accident lawyer right away before you start dealing with insurance companies. The latter group wants to avoid paying out any money in accident claims. As a result, they will do their best to deny their client's role, the severity of the accident, or the severity of your injuries. It is helpful to have someone experienced who can handle insurance companies and negotiations for you while you recover.

Another reason to reach out earlier is to file your claim within the statute of limitations for the car accident. This time limit is usually two years from the date of the collision. Still, the earlier you submit your case, the earlier you can get compensation.
What Our Experienced Amazon Delivery Truck Accident Attorneys Will Do For You
We Will Ensure Your Personal Health Is Taken Care Of.
We Will Ensure You And Your Property Damage Is Reimbursed For Free.
We Will Connect You With Top Rated Doctors For Treatment.
Delivery service truck accidents come at a cost, but you shouldn't be fighting the insurance companies for something that was not your fault!

AMAZON TRUCK ACCIDENT LAWYERS WORK FOR YOU
At Mova Law Group, our legal team will sit for a free case evaluation with you immediately to review your possible claim. If we decide to proceed, we will need to examine your accident injuries to determine the extent of your damages.
Our San Diego delivery service accident experts will estimate your losses. They will work with you to put together your current costs for medical bills and lost wages. Past and future costs will be calculated and may include one or more of the following:
All medical expenses (including prescriptions, specialists, hospital stays, and diagnostic exams).
Rehabilitation and therapy.
Loss of wages (and potentially benefits).
Loss of earning capacity.
A catastrophic injury such as paralysis or amputation.
Pain and suffering.
Disfigurement and scarring.
Lowered quality of life.
Loss of consortium.
Funeral and burial expenses in cases of wrongful death.
Your Mova Law Group personal injury lawyer will help you file a claim against the appropriate parties. We will handle all communication with the opposing side and insurance companies. We can argue your case against the delivery company and the driver, and if necessary, we will take this litigation from the negotiating table to the courtroom. We only settle once you are satisfied with the amount you receive.
Part of our attorney-client relationship is our handling of your case on a contingency fee basis. Rather than causing you further anxiety with more bills, we do not accept any payment from you until we win your case. We also offer our initial free consultation, which is a no-risk, no-obligation appointment. We only take money from you once we get you the financial compensation you deserve!
CONTACT THE BEST SAN DIEGO AMAZON DELIVERY ACCIDENT ATTORNEYS TODAY
A large company like Amazon made much of its wealth on the backs of its employees. They try to pass off potential costs like personal injury lawsuits onto independent contractors. They fail to train people properly and increase their job hazards with unrealistic work expectations. Holding them accountable for your injuries is only fair if they are liable for your San Diego Amazon delivery accident.
If you or a loved one were hurt in an accident involving a company delivery driver, you could hold Amazon liable for your injuries. Contact our experienced team of personal injury lawyers at Mova Law Group today to discuss your case. Call (858) 900-9911 or go through the form on this website.
Chris Mova is an award-winning personal injury lawyer in San Diego, California. His law firm of Mova Law Group fights for you against the big insurance companies. Chris knows the value of listening to each client's unique experience, and his team of personal injury attorneys was hand-picked because they feel the same way. He is committed to getting you justice and fair treatment when you need it most. Learn more about Chris.