SAN DIEGO TAXI ACCIDENT CASE LAWYER
Receive The Highest Compensation For Your Taxi Accident Case

Request a Free Legal Consultation
RATED BEST TAXI ACCIDENT LAWYERS IN SAN DIEGO
Getting into an accident with a taxi cab is a confusing ordeal. It doesn't matter if you are a passenger or another motorist on the road; no one expects to be involved in a collision with these common carriers. Regulations exist to keep these drivers accountable for everyone's safety. These rules also complicate matters when determining responsibility for a car crash. It's difficult for accident victims to know what to do, and cab companies usually have more experience than you with insurance claims.
If you or a loved one receive injuries in an accident involving a taxi cab, you could use someone in your corner. The experienced San Diego taxi cab accident lawyers at Mova Law Group know how to determine liability. We can advocate for you to ensure you get fair compensation for your damages. We can set up an initial free consultation to discuss the details of your personal injury case. Contact our offices today through this website or call (858) 900-9911.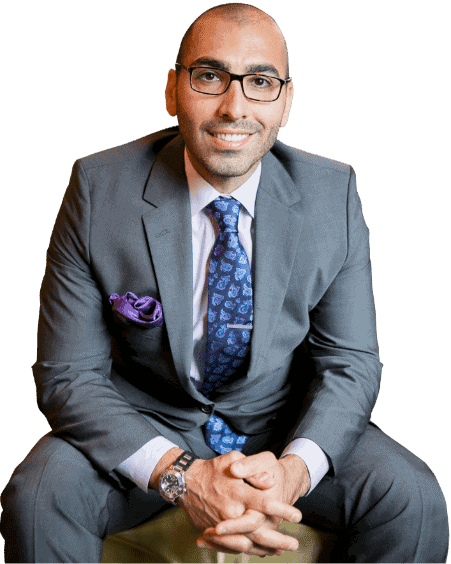 WHAT WE DO FOR OUR CLIENTS
Maximum Compensation In Injury Law

Medical Bills Paid

Access To The Top Medical Professionals

We Come To You In The Comfort Of Your Home

Winning Track Record
Transparent Legal Process

Property Damage Compensation

Recovery Of Lost Wages

Review Your Personal Injury Case

Award-Winning Customer Service

You Don't Pay Unless We Win Your Case




 
CALIFORNIA TAX CAB ACCIDENTS
There were 47,000 taxi drivers in the U.S. in 2021, and about 70% were full-time drivers. Rideshare drivers usually drove Uber or Lyft to supplement their income rather than as their primary job. This distinction between part-time and full-time can affect your safety.

Data shows that experienced, full-time drivers are less likely to be in an accident. The facts also tell us that anyone driving for over eight hours in a day has a slower response time. Those drivers with higher incomes also record fewer accidents. It stands to reason that a newer driver working long hours to make ends meet could take risks that put you in danger.

There are many rideshare and cab drivers in San Diego for a few reasons. People want to avoid driving under the influence, so many taxis are out at night in crowded areas. While great to prevent drunk driving, nighttime driving may have added risk of other intoxicated drivers and tired drivers unfamiliar with your neighborhood.
WHAT IF I'M THE TAXI CAB DRIVER IN A CAR ACCIDENT?
If you are a cab driver involved in an accident that was not your fault, a cab accident attorney can help you collect damages. Our Mova Law Group lawyers can use the evidence to establish that you did not behave negligently. As long as you followed the standards of care and were a conscientious driver, you are not to blame for another individual or the taxi company's actions.

A personal injury lawyer can help you stand up to the big insurance companies that may represent your employer. You did not need punishment when you did nothing wrong!

WHAT ARE MY RIGHTS IF I TAKE A TAXI CAB?
Cabs in California are common carriers. This designation means that their sole purpose is to transport people. As a common carrier, they are held to a higher standard of care than any other driver on the road. The law's wording instructs taxicabs to "use the utmost care and diligence" with passengers.
If you are a passenger or another party in a taxi cab accident, an experienced car accident attorney can help you figure out your next move. The taxi accident lawyers of Mova Law Group can examine your case and the regulations of the Metropolitan Transit System for fault.
Part of your legal rights as a passenger and the responsibility of the driver to provide to you are:
Visible driving credentials.
Courtesy and civil treatment.
The most direct route of travel taken.
Comfortable ride (use of heat or air condition as requested).
Clean and irritant-free ride (silent trip if requested, non-smoking vehicles).
Warning of potential hazards along the route.
Protection from danger (including car accidents, recklessness, and aggressive driving), smooth ride.
Safe vehicle for the trip. Inspections and maintenance are done regularly to meet safety standards.
Accommodations for the elderly and disabled.
Payment rates are posted in advance.
Payment taken by credit card or cash and receipt provided.
Assistance with luggage if requested.
Properly screened and trained drivers.
The MTS regulates taxicabs and sets these standards of practice and payment rates. Your taxicab accident lawyer can use this to show driver or company liability for your injuries. If there is proof that someone violated one or more of these rights, that demonstrates the duty of care breached.

YOU NEED AN EXPERT TAXI ACCIDENT ATTORNEY IF YOU ARE INVOLVED IN AN ACCIDENT WITH A TAXI CAB
The first thing to do if you are involved in a taxi crash is to contact emergency services. You will need to have your injuries assessed, and the police need to know of any collision under California law. Any other people involved should receive medical attention as well.

A doctor can document any injuries you may have on your medical record. You may be in shock after an accident and not notice any physical damage, but that doesn't mean it won't become clear later. Serious injuries, such as traumatic brain injuries, may show symptoms over time. It is in your best interest to have treatment as soon as possible.

Document as much information at the accident scene as possible. This recording includes taking pictures of the vehicles and your injuries on your phone. It would help if you also tried to get eyewitness contact information. Having others vouch for what took place can help determine responsibility for the collision. Get the other driver's insurance information.

Do not speak to anyone on the scene about the cause of the crash. Do not agree to anything. Even informal conversations with the other party and agreements can be binding. If someone asks you to help them keep their job or not report the accident, tell them you need to speak to your legal representation first.

Contact a taxi accident attorney from the law firm of Mova Law Group as soon as possible. Cab companies have experience with crashes and will have their insurance companies reach out immediately to speak to you. These adjusters will attempt to spin your story, so you are blamed for your injuries, and they avoid paying you for your damages. Your personal injury attorney should and will handle all communication about the accident on your behalf.

Your focus following an auto accident should be on your recovery, not on dealing with insurance companies. An experienced accident lawyer can relieve this burden for you. We will investigate the crash, using the police report and your evidence, and collect more if required. We will use our healthcare and accident recreation contacts to prove you were not responsible for your losses.

What Our Experienced Taxi Accident Attorneys Will Do For You
Taxi accidents come at a cost, but you shouldn't be fighting the insurance companies for something that was not your fault!
WHAT CAUSES SAN DIEGO TAXI CAB ACCIDENTS?
The responsibility for your car accident could lie on the cab driver, another driver, yourself, or a party that is not even on the scene. Having an experienced taxi cab accident attorney helps you determine fault, so you get compensation for your damages.
In California, contributory fault laws apply to personal injury claims. These laws mean that if responsibility for an accident falls between parties, you can still receive compensation for a portion of the settlement.
Common causes of taxi cab accidents are:
Distracted driving (texting, phone calls).

Unsafe driving (aggressive behavior, tailgating, failure to yield or stop, improper lane changes, and other traffic violations).

Driver fatigue.

Vehicle malfunction (failure to maintain the vehicle, defective parts).

Road conditions.

Unfamiliar settings and driver inexperience.

Excessive speeds.
Not all these causes could be the fault of the cab driver. Possible other liable parties include:
Another driver on the road behaving negligently.

Taxicab companies

are responsible for the maintenance of the vehicles if they lease them to the drivers. Drivers who rent their cars are more often in accidents than those who own and take on the maintenance themselves.

If another party owns the vehicle other than the driver and cab company, they could be responsible for vehicle failures.

The car manufacturer could be liable for defective products.

The cab company is responsible for hiring and training drivers to meet MTS standards.
Having a lawyer who knows San Diego car crashes, like the Mova Law Group team, is important when so many possible parties are involved. Contact our experts today for a free case evaluation, and we can review your potential personal injury claim.
SAN DIEGO TAXI ACCIDENT LAWYERS CAN RECOVER YOUR DAMAGES
If you were injured in a motor vehicle accident involving a cab, you likely have medical bills adding up. The serious injuries sustained may go beyond what your insurance coverage can handle. Many occupants of taxis do not wear their seatbelts, so injuries resulting from a collision are that much more severe. A partition between the driver and the passenger also contributes to the seriousness of the accident injuries.
A personal injury attorney will help you estimate your costs, both in economic and non-economic losses. They can help you look to the future to see what hurdles you may face and account for those when you negotiate for compensation.
Some damages you may suffer from in the aftermath of a car accident include, but are not limited to, the following:
Medical expenses (past and future, including the cost of specialists and rehabilitation).
Any equipment required for accessibility during your recovery for disability (wheelchairs or walkers, for example).
Adjustments to transportation or housing to accommodate disabilities.
Long-term health care aides.
Pain and suffering.
Emotional distress.
Loss of income (including future earnings).
Loss of earning capacity.
Property damage (for example, a replacement vehicle for a cab driver).
Lowered quality of life.
Do not hesitate – to reach out immediately to a San Diego car accident lawyer for help. We will evaluate your case at the initial free consultation. Time is of the essence in such cases since California has a statute of limitation of two years from the accident date to file a personal injury claim. The sooner we help you file, the quicker you can recover your losses.
CONTACT A PERSONAL INJURY LAWYER IN THE AFTERMATH OF A TAXI CAB ACCIDENT
The expert collision attorneys at Mova Law Group can ensure you get a fair settlement from big insurance companies. When you hire us as your legal representation, we take your case on a contingency fee basis. As part of our attorney-client relationship, you will not have to pay any upfront costs. We only accept payment once we have secured you a reasonable amount for compensation.
There is no reason you should have to take responsibility or pay for a traffic accident that was not your fault! When someone breaches their duty of care to others on the road, contact a San Diego car accident lawyer to get the results you deserve! You can reach our law offices through this website or call our 24/7 line at (858) 900-9911 today.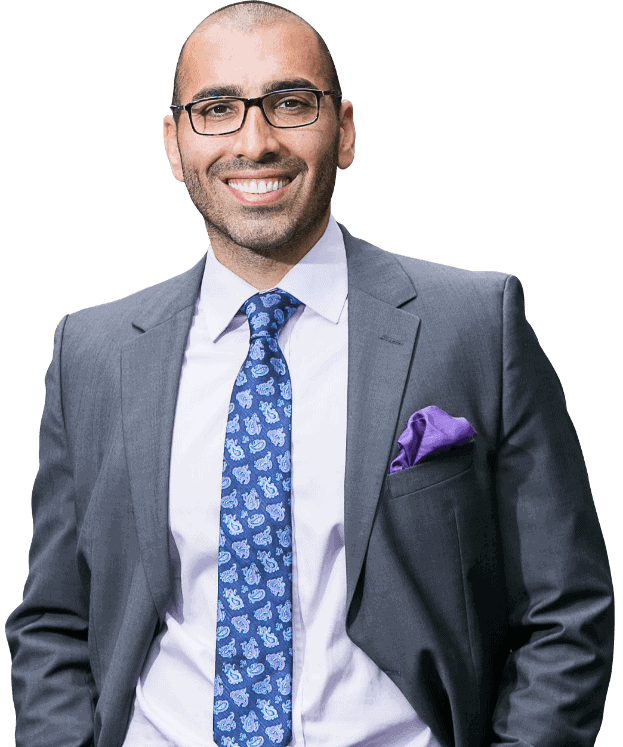 Chris Mova is an award-winning taxicab accident lawyer in San Diego, California. His law firm of Mova Law Group fights for you against the big insurance companies. Chris knows the value of listening to each client's unique experience, and his team of personal injury attorneys was hand-picked because they feel the same way. He is committed to getting you justice and fair treatment when you need it most. Learn more about Chris.