San Diego Complex Regional Pain Syndrome Injury Lawyer
Receive The Highest Compensation For Your Chronic Regional Pain Syndrome Case

Request a Free Legal Consultation
COMPLEX REGIONAL PAIN SYNDROME INJURY ATTORNEYS IN SAN DIEGO
Complex Regional Pain Syndrome (CRPS) is as tricky a diagnosis to hear as it is to treat. CRPS is a chronic pain condition that affects the nervous system. There is no standard test for this condition, nor is there any known treatment. You may have heard CRPS referred to as Chronic Pain Disorder or Syndrome or Reflex Sympathetic Dystrophy. We may have figured out the name, but we have yet to learn much more about this problem.
We know little about CRPS, so there is a stigma surrounding the pain one experiences. This stigma is especially unfortunate when it comes from insurance companies. Providers do not want to provide you with financial compensation in the face of CRPS developed from an accident or surgical mistake. If your CRPS results from someone else's negligence, you should be able to get coverage for your continual treatment. Contact an experienced San Diego Complex Regional Pain Syndrome lawyer from Mova Law Group today to help get you justice. You can reach us through our 24/7 phone number at (858)900-9911 or through this website.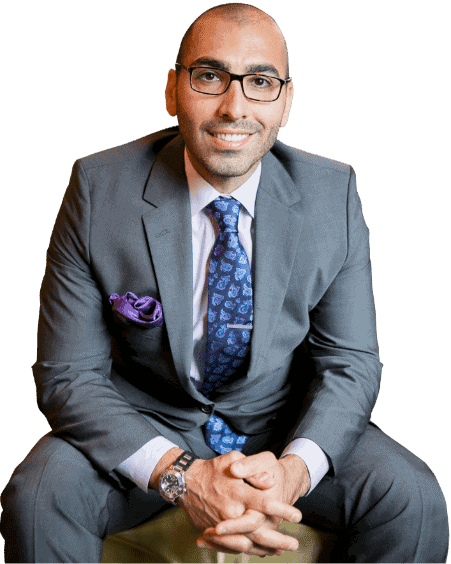 WHAT IS COMPLEX REGIONAL PAIN SYNDROME?
CRPS usually first appears as pain and a burning sensation in an extremity, such as fingers or toes. The pain usually spreads throughout the affected limb into other parts of the body, as 70% of sufferers experience. There is no exact determined cause of CRPS. The first signs of CRPS often show up after surgery, a heart attack, stroke, or traumatic injury, so there appears to be a connection to inflammatory and healing responses. These traumatic injuries can come from car or fall accidents and can range in severity from crushed bones to fractures to sprains.
Symptoms of CRPS include:
Burning sensations

,

chronic pain

, and extreme sensitivity to touch in the

affected area

(usually one of the first signs).

Swelling of the

affected area

.

Changes in

skin temperature

and sweat – An area is usually hot initially, though eventually, it becomes cold.

Changes in

skin color

– The area may be red initially, but the result is pale skin in the

affected area

.

Changes in skin texture.

Changes in hair and nail growth.

Stiffness,

muscle spasms

.

Loss of muscle tissue.

Deterioration of motor abilities.
These may appear immediately following an injury, but more often than not take some time to come up. The pain associated with this condition amplifies the pain of the original CRPS injury. It may become more significant than the former. CRPS is rated the worst chronic pain condition on the McGill Pain Index, and this pain can be long-term and even permanent.
A CRPS diagnosis is challenging to get since there is no agreed-upon cause. Doctors will examine your medical history, x-rays, and other measures to eliminate other conditions. This process makes getting treatment early on difficult.
WHAT WE DO FOR OUR CLIENTS
Maximum Compensation In Injury Law

Medical Bills Paid

Access To The Top Medical Professionals

We Come To You In The Comfort Of Your Home

Winning Track Record
Transparent Legal Process

Property Damage Compensation

Recovery Of Lost Wages

Review Your Personal Injury Case

Award-Winning Customer Service

You Don't Pay Unless We Win Your Case
WHAT CAUSES CRPS?
There are two distinctions of CRPS, although no exact identifiable cause exists. They are:
Type One (also called

RSD

) occurs after an illness or an

initial injury

but doesn't appear in the nerves or damaged area. Instead, the

CRPS

shows up in another limb of the body, which is very confusing. 90% of

CRPS cases

are Type One.

Type Two (called Causalgia) occurs after a distinct nerve injury. The

CRPS

appears in the place of the original damage.
Due to the timing of its occurrence, some doctors think CRPS is a dysfunctional interaction between the central and peripheral nervous systems. We do not know much more at this time.
Since this condition appears after an injury or medical procedure, if either resulted from someone else's negligence, you may be eligible for fair compensation to cover your medical expenses. You may include this condition on a personal injury claim or a medical malpractice lawsuit. 
An experienced CRPS lawyer can help you file a claim and ensure you do so within the California statute of limitations (2 years from an accident). Reach out to Mova Law Group's Complex Regional Pain Syndrome attorneys, and we will set up a free consultation to review your case today.
COMPLICATIONS FROM CRPS
CRPS can bring with it long-term or even a lifetime of severe pain. That is a terrifying prospect, but further issues can arise after the initial symptoms.

One issue is atrophy or tissue wasting. Skin, bones, and muscles begin to deteriorate from lack of use. The patient may avoid moving limbs or extremities out of pain or stiffness.

Another problem is a contracture or muscle tightening. This tightness occurs in extremities to the point that fingers or toes may curl in a fixed position.

Once a limb becomes cold and pale and spasms and tightens, doctors may be able to do little to change course. It is essential to seek medical help immediately when you notice pain and burning sensations in a part of your body. Treatment that begins early can help or heal the condition. Left too long, you cannot do anything, and you may not be able to secure financial compensation. When you reach out to a doctor, consider reaching out to a personal injury attorney simultaneously.
What Our Experienced Complex Regional Pain Syndrome Injury Attorneys Will Do For You
We Will Ensure Your Personal Health Is Taken Care Of.

We Will Ensure Any Of Your Damages Are Reimbursed For Free.

We Will Connect You With Top Rated Doctors For Treatment.
Complex Regional Pain Syndrome costs you dearly, and you shouldn't be fighting the insurance companies for something that was not your fault!
TREATMENT OF CRPS IN CALIFORNIA
Sadly, there is no confirmed cure for CRPS, as doctors do not have an exact cause. That said, early medical treatment of the symptoms seems to help keep the painful condition from progressing and has even put some sufferers in remission. 
Treatment suggestions for CRPS include:
Physical therapy

.

Psychological therapy –

CRPS

sufferers often experience depression and anxiety.

Surgical procedures on bones or nerves.

Occupational therapy –

CRPS

patients may have their work affected by pain.

Spinal cord stimulation

.

Pain management therapy.
All these are very expensive, especially over long periods. Some preventative techniques studies are underway. These studies involve taking Vitamin C after serious injury (such as fractured wrists) and early return to movement following a stroke. 
These prevention strategies and the possibility of remission making it essential that someone see a doctor immediately and get early treatment upon CRPS signs. The earlier the insurance covers bills for your medical care, the less stress for you. Hiring a personal injury lawyer with experience in chronic pain conditions is vital to relieve your financial burden.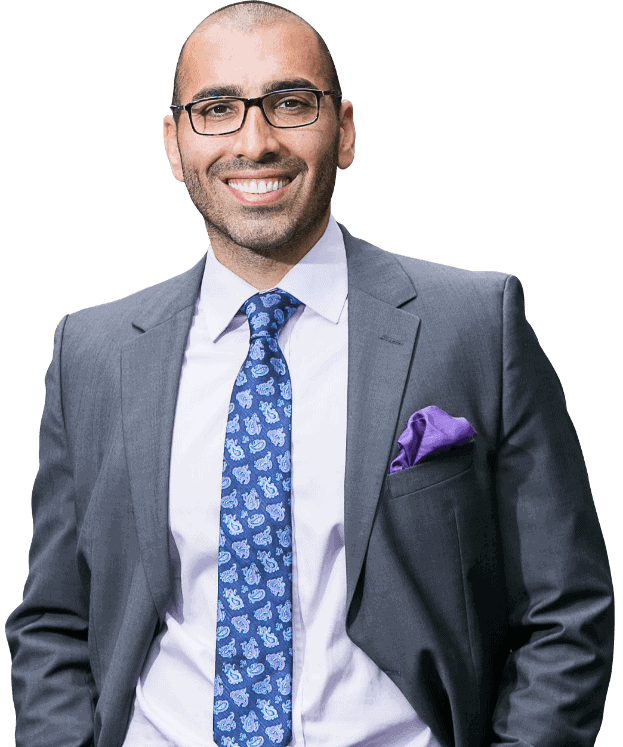 HOW WE CAN HELP IN YOUR COMPLEX REGIONAL PAIN SYNDROME CASE
Insurance companies will do anything to avoid paying for damages in a personal injury case. They may deny your pain exists or that it exists to the severity you claim. They may challenge that your CRPS developed from the initial injury or incident. 
The longer that insurance companies can hold off on paying you, the longer it may take you to afford medical treatment or the necessary time off work for the procedures. Your painful CRPS then worsens, and your options decrease. You want a CRPS lawyer who can explain the linkage between the initial incident and your chronic pain and prove the losses you sustained. An experienced San Diego personal injury attorney is a great ally to have with your medical team to recover damages and continue paying for the procedures you need.
Some of the damages of CRPS you may need compensation for include but are not limited to:
Medical expenses

– diagnostic tests, surgeries, prescriptions, specialist visits.

Long-term care – Rehabilitation and therapies.

Loss of wages – Past and future (including benefits), especially if your pay drops following your

CRPS

symptoms.

Loss of earning capacity – If your

CRPS

prevents you from maintaining a job.

Pain and suffering

.

Emotional distress.

Lowered quality of life.

Relational stress and loss of consortium.
CONTACT A SAN DIEGO CRPS LAWYER TODAY
If you start showing signs of Complex Regional Pain Syndrome following a traumatic injury or medical incident, you must seek attention from a doctor immediately. Your next call should be to an experienced personal injury attorney from the law firm of Mova Law Group. 
As part of our attorney-client relationship, we take your case on a contingency fee basis. This fee structure means we only accept payment once we get you a settlement you are happy with! We do not want to add to your financial burdens during this painful and scary time.
If you suspect your severe pain stems from an accident or botched surgery caused by someone else, reach out to us today to ease your financial suffering. Our law offices have a 24/7 phone number of (858)900-9911, or use the contact form on this website. Upon contact, we will arrange a free case review to review your initial incident's evidence and determine the viability of your claim against the negligent parties. Don't wait and let your pain become more than you can bear!
Chris Mova is an award-winning Complex Regional Pain Syndrome injury lawyer in San Diego, California. His law firm of Mova Law Group fights for you against the big insurance companies. Chris knows the value of listening to each client's unique experience, and his team of personal injury attorneys was hand-picked because they feel the same way. He is committed to getting you justice and fair treatment when you need it most. Learn more about Chris.